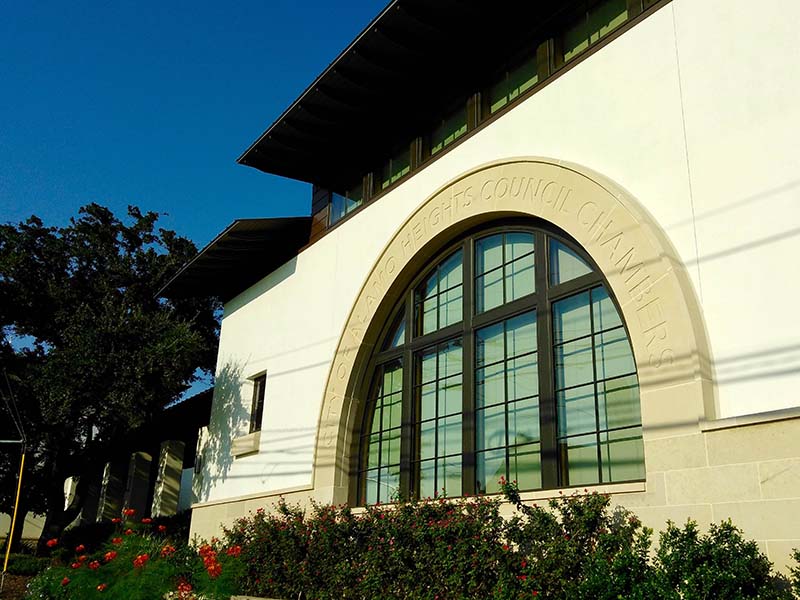 Alamo Heights and San Antonio have new operating budgets for fiscal year 2018.
Each city approved its respective budget in late September.
Alamo Heights' general fund budget is projected at $9.99 million in revenues and $9.68 million in expenses. The city will transfer $200,254 to its capital replacement fund and $30,000 toward its comprehensive plan. The city's unreserved fund balance was $4.44 million at the end of September.
Alamo Heights' overall new budget, which went into effect Oct. 1, will allocate $600,000 as part of the ongoing 20-year road maintenance program, $400,000 to replace a sewer line on Harrigan Court and $60,000 to replace two well pumps at City Hall. The budget will dedicate $30,000 for tree planting and landscaping, and $50,000 for beautification efforts for Olmos Basin cleanup and other public areas.
The budget will fund the following items for emergency first responders: replacement of a police interceptor, data computers for seven police cars and leases on various fire/EMS equipment.
Additionally, the Alamo Heights budget will support a garbage truck rear packer. The City Council also approved a property tax rate of 38.6 cents per $100 valuation for FY 2018.
"I believe that the city remains in a great financial condition," Mayor Bobby Rosenthal said.
"We are fortunate to have a city manager and department heads who are all very conservative with the city's funds, which allows us to continue another year without a property tax increase. Our primary focus continues to be the street maintenance/repairs and other deferred maintenance projects."
San Antonio City Council approved a $1.2 billion general fund budget that includes an infusion of more than $30 million in street maintenance and repairs. Parts of Council Districts 10 (Oak Park/Northwood, Terrell Heights) and 2 (east of lower Broadway) will see some of that funding increase for road repairs.
Using a so-called "equity lens," San Antonio officials hope to bring the average condition of roads in Districts 10, 2 and three other districts up to par with streets in the remaining districts.
According to a Pavement Condition Index, District 10 roads collectively scored 68.70, and District 2 streets scored 64.74. The average citywide score is 71.5.
The new budget also includes $5 million in sidewalks, $2 million for Vision Zero and pedestrian safety, 42 new police officers and 43 firefighters and paramedics.
Additionally, the budget supports using existing personnel for a newly created Neighborhood and Housing Services Department, citywide planting of more than 12,000 trees, money for maintenance at several library branches and $400,000 for Northeast Corridor facade improvements in District 10.
San Antonio is maintaining a property tax rate of 55.82 cents per $100 valuation.
District 10 Councilman Clayton Perry said the new budget would help his constituents: "Public safety, infrastructure and public facilities have always been at the top of the list for San Antonians; these concerns are often stressed by our neighbors here in District 10 and are the focus of my attention."
Terrell Hills is working on its FY 2018 budget. The city's fiscal year follows the traditional calendar year. The council approved a tax rate of 34.7 cents in September.
Terrell Hills' council will hold public budget workshops at 11:30 a.m. Oct. 18 and Nov. 15. A draft budget will be posted to the city's website, http://terrell-hills.com, on Nov. 8.
A public hearing on the proposed Terrell Hills budget will be held during the council's regular meeting at 5 p.m. Dec. 11, followed by adoption.
Alamo Heights Interior Designer Betsy Homan Named One of 100 Top Interior Designers in the World
Betsy Homan, Allied ASID, an interior designer specializing in new construction, renovations and interior decoration of condominiums, family homes, ranches and vacation homes, has been named one of the top 100 interior designers in the world by the Andrew Martin Interior Design Review, considered to be the "Oscars" of the industry.
Her project, a customized home in the historic Monte Vista area of San Antonio, will be featured in the Interior Design Review book, the "Bible of interior design." She designed the home with a French classic interior complete with custom-designed rugs and furniture as well as curated furniture from various design markets.
"I'm fortunate to have worked with a client who loved everything I created," said Homan, a graduate of the University of Texas at Austin. "I'm one of those lucky few people who love what they do. I studied interior design and interior decorating in college, and I still love practicing after 40 years."
She is one of only 13 Americans to be so honored this year. She will fly to England to attend the prestigious award ceremony and meet the best designers in the world at the Royal Academy of Arts, Burlington House, Piccadilly, Mayfair, London on Oct. 23.
Date Set For The 40th Annual Alamo Heights Chamber of Commerce Holiday Parade
This year's parade takes place November 18th at 5:30pm. It will start at Ogden Lane adjacent to Cambridge Elementary and proceed down Broadway. It ends at the intersection of Broadway and Barilla. Everyone is encouraged to watch the parade, then attend the after-party in the parking lot located behind Nothing Bundt Cakes (Broadway and Groce intersection). Floats, Scout troops, marching bands and classic car clubs make up some of this year's over 40 participants. The parade benefits the charitable organization Elf Louise, which delivers toys to Bexar countys less fortunate children.
Heights Looking At Pool Improvements
Alamo Heights officials are pondering whether to do any upgrades at the city swimming pool.
Fire Chief Buddy Kuhn briefed the council in August, saying the pool needs "significant repairs" due to age, including pool drain, plaster, tiling and equipment.The city estimates $600,000 in repairs, a quote given by a consultant of Rick Shaw, who began leasing the pool in 1990.
But Kuhn said this potential project could lead to other work to help the pool meet current Americans with Disabilities Act requirements and city codes. Kuhn added that the bathrooms, office, concession area and pool equipment house all need repairs due to age.
According to Kuhn, the city will likely have to hire a consultant/engineer to perform a more detailed cost analysis.The city has options for financing a pool improvement project, including certificate of obligation bonds, general obligation bonds or general fund budget money.
Heights OKs Kennel, Billing Agreements
In recent meetings, the Alamo Heights City Council has approved contract extensions for various city services.
The council passed a resolution to extend by one year a contract agreement between the city and the Alamo Heights Kennel Club. This provides for boarding of stray and domestic animals.
In 2016, the council approved extending a previous three-year contract by one year. City officials said the kennel club has performed well during its contract period.
The council also approved renewing an interlocal pact with the City of Schertz for EMS billing services.
Attention Tea-Lovers
Watch for a special opening in mid-October of Brews Lee Tea Station at 4009 Broadway. You will not believe how many different combinations they create with cold and hot tea.
National Night Out Events Planned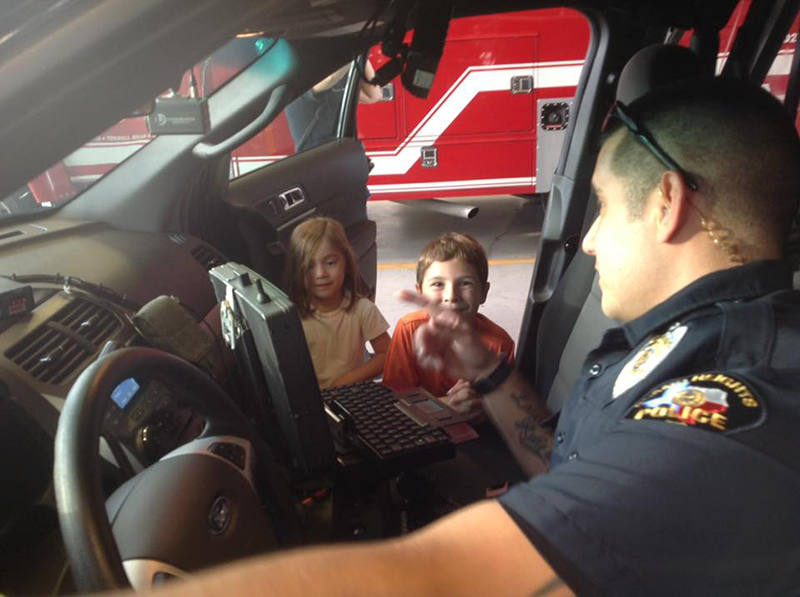 Alamo Heights and San Antonio-area neighborhoods are planning National Night Out events for the evening of Oct. 3.
National Night Out is an annual event where neighbors are encouraged to gather with local law enforcement and emergency first responders in a symbolic stand against crime. Many events include food, children's activities and crime prevention and safety information.
Most states mark National Night Out in August, but others such as Texas celebrate NNO in October to take advantage of cooler temperatures.
Alamo Heights' NNO event takes place from 6-7:30 p.m. at the municipal complex on Broadway. There will be free refreshments, free bicycle helmets, goody bags and opportunities for young families to check out a police car, fire truck and ambulance.
There also will be children's activities and opportunities forpet adoption. Block parties are planned around area neighborhoods such as Terrell Heights and Oak Park/Northwood.
By Edmond Ortiz