New Vet Clinic Opening on Broadway in September
A new veterinary clinic is coming to Alamo Heights at the intersection of Austin Highway and Broadway. The clinic is part of a network of veterinary-owned practices, offering comprehensive pet care, including grooming and boarding, in addition to balanced puppy/kitten and senior pet wellness care, surgery, dental care, and other veterinary services.
The building at 5421 Broadway previously housed the NIX Health Sleep Center.
Nichole D'Intino, DVM, will lead CityVet-Alamo Heights. "I am excited to embark on this adventure with CityVet. Opening a veterinary clinic has been a life-long dream, and I am looking forward to serving the people and pets of Alamo Heights," she said. D'Intino says she loves the challenge of treating a wide variety of medical conditions.
She graduated from Oklahoma State University College of Veterinary Medicine in 2018.
Walk-ins will be welcome at the new clinic, but appointments are recommended. They can be made by calling (210) 742-5900. CityVet has 20 locations in Texas, including fourteen in Dallas. The Alamo Heights clinic is the company's first location in San Antonio.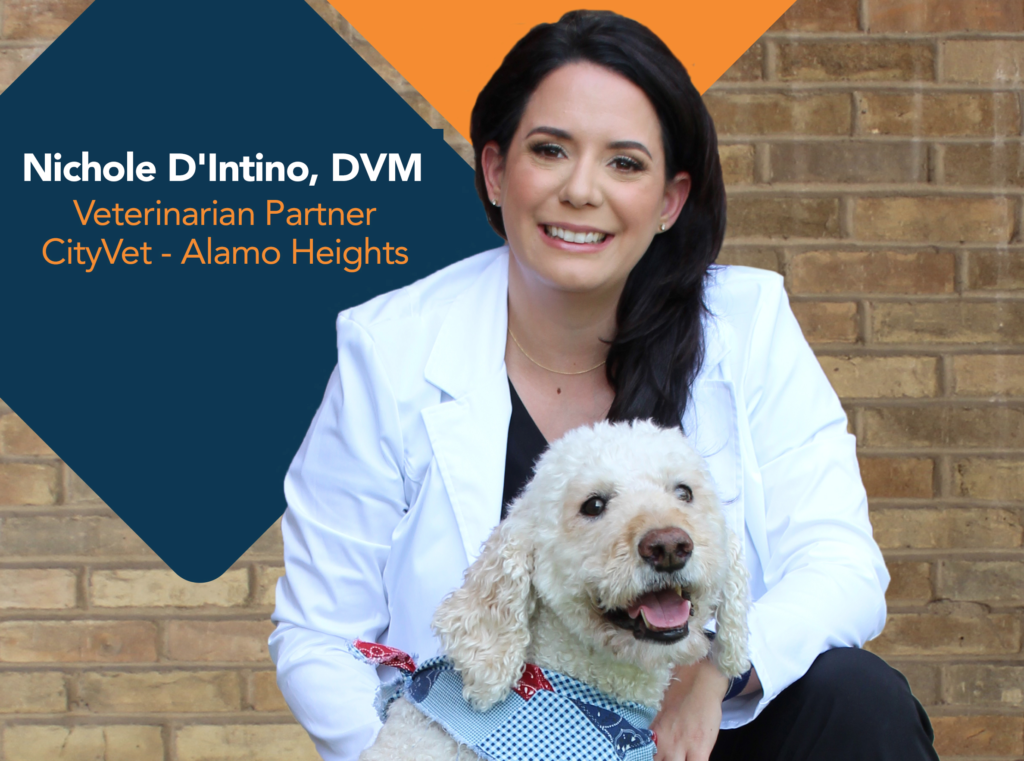 Nowhere Bookshop
If a bookshop can be a magical place, then Nowhere Bookshop is it. Filled with beautifully displayed books and gift items, with many nooks and crannies to sit and leaf through a book or two, Let's Pretend This Never Happened best-selling author Jenny Lawson's new store is a must-visit for children and adults.
Nowhere recently opened its doors to the public. It has offered curbside and online sales for many months. The shop is located at 5154 Broadway in 78209.
As described on its website, the store features new books, author events, unique gifts, and a coffee, wine, and beer bar planned for the near future (when COVID-19 infection rates go down in San Antonio). Nowhere Bookshop aims to be a space for folks to gather to share their passion for the written word.
The website commentary continues, "Nowhere Bookshop's name is inspired by that feeling you get when lost in a good book. According to Jenny: 'Growing up, I spent more time in the land of books than I did in real life. I lived in those neverlands that you can only visit in stories. The places you grew up in that never actually existed. The ones you got lost in and the ones where you found yourself. Those strange countries that are real and important, even though they exist nowhere at all but inside you'."
The bookshop is open for in-store shopping Monday – Saturday 10 am to 6 pm. It is Closed on Sundays.
Dragons, Goblins, and More Await SA Zoo Visitors
San Antonio Zoo's themed days for Dragon Forest are underway through October 31.
The Dragon Chronicles will bewitch and enchant guests while immersed in the tales, movies, and stories that feature dragons. All the dragon and goblin fun is located behind the zoo's parking garage in what is known as San Antonio Safari, and Adventure Park from 11 am to 3 pm on select Saturdays.
Guests will discover an amazing array of "creatures" throughout the Dragon Forest while enjoying live animal entertainment, live music, performances, and more on the main stage. Guests are also encouraged to come dressed in family-friendly costumes or cosplay attire that fits the day's theme.
The festive medieval kingdom brings to life 15 dragons and an enchanting time with great food like turkey legs, kettle corn, and Bavarian nuts. Enjoy signature drinks like our Butter Beer, Dragon's Blood, and other adult beverages. This new, immersive experience is only at the zoo for a limited time to take visitors to a realm where creatures of fantasy roam the land!
Dragon Forest is a separately ticketed event. The cost to explore the Forest is $10 per ticket for children and adults.
Local Author to Launch New Novel at The Twig
San Antonio author Alda Dobbs was born in Mexico but moved to San Antonio when she was just a baby.
Dobbs, 45, graduated from Brackenridge High School and was not sure what she wanted to do. So, she joined the Air Force, where she did a three-year enlistment. Dobbs then studied physics at UTSA and went on to earn her Master's Degree in Civil Engineering from U.T. Austin.
She told me she loves physics and would have pursued a career in the field, but it was difficult to find work as a physicist when she was ready to enter the workforce. Despite her love of science, physics, and engineering, Dobbs said, "I always had it in the back of my mind that I wanted to be a writer.
Her debut novel — Barefoot Dreams Of Petra Luna– follows the journey of a young Mexican girl to the United States and the challenges she faced. Dobbs said her grandmother and mother provided much of the inspiration for her novel, which is set around the Mexican Revolution in 1913.
The Twig Book Shop is hosting the launch party for Dobbs in honor of her debut novel on Saturday, September 18, from 6:30–8:30 pm. The event is free. The Twig is located at 306 Pearl Pkwy, Unit 106.
Dobbs will read from her book, followed by a book signing after the presentation. Mariachi Azul de San Antonio will kick off the evening with traditional polka-corridos from that era. Food and refreshments will be served. The Scooby Van will be present as well.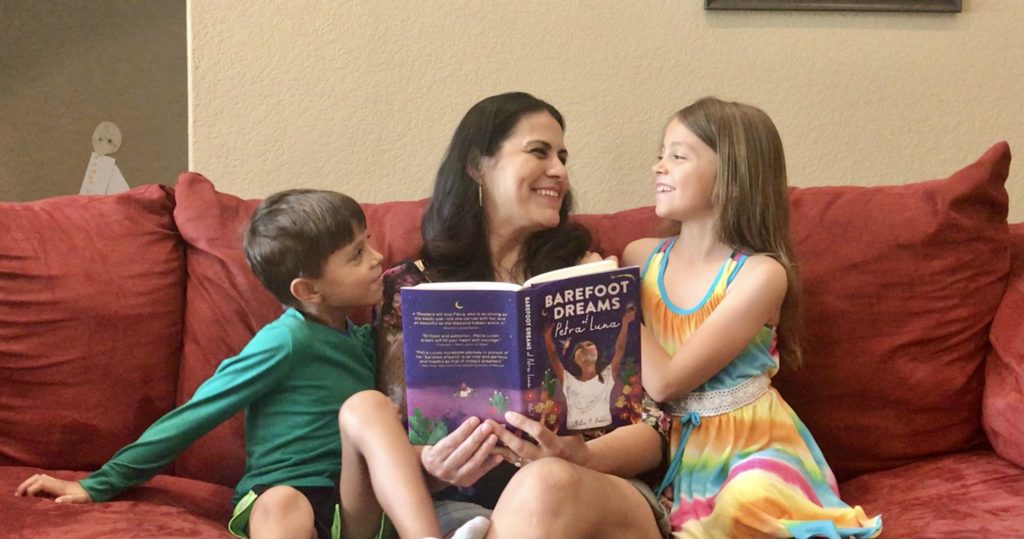 Cult-Favorite Yuengling Beer Now in '09
Like Shiner Bock Beer in the 1980s, Yuengling is one of those beers that was hard to find and perhaps contributed to its cult following and devotion. People clamored for it in Alamo Heights and elsewhere.
But for beer lovers, the wait is over. Yuengling has landed and is available in nearly all local bars and restaurants, including The Barn Door, The Winchester, The Broadway 5050, Stone Werks Big Rock Grille (Lincoln Heights), Rebar, Betos, and most likely every other bar and restaurant in '09 and across San Antonio.
Yuengling is the country's oldest brewery, established in 1829 in Pottsville, Pennsylvania. According to the Pennsylvania Center for the Book, beer has been around a long, long time. "The history of beer can be traced back to as early as 4300 B.C. in Babylonian, Egyptian, and even Incan cultures." 
By: Ron Aaron Eisenberg