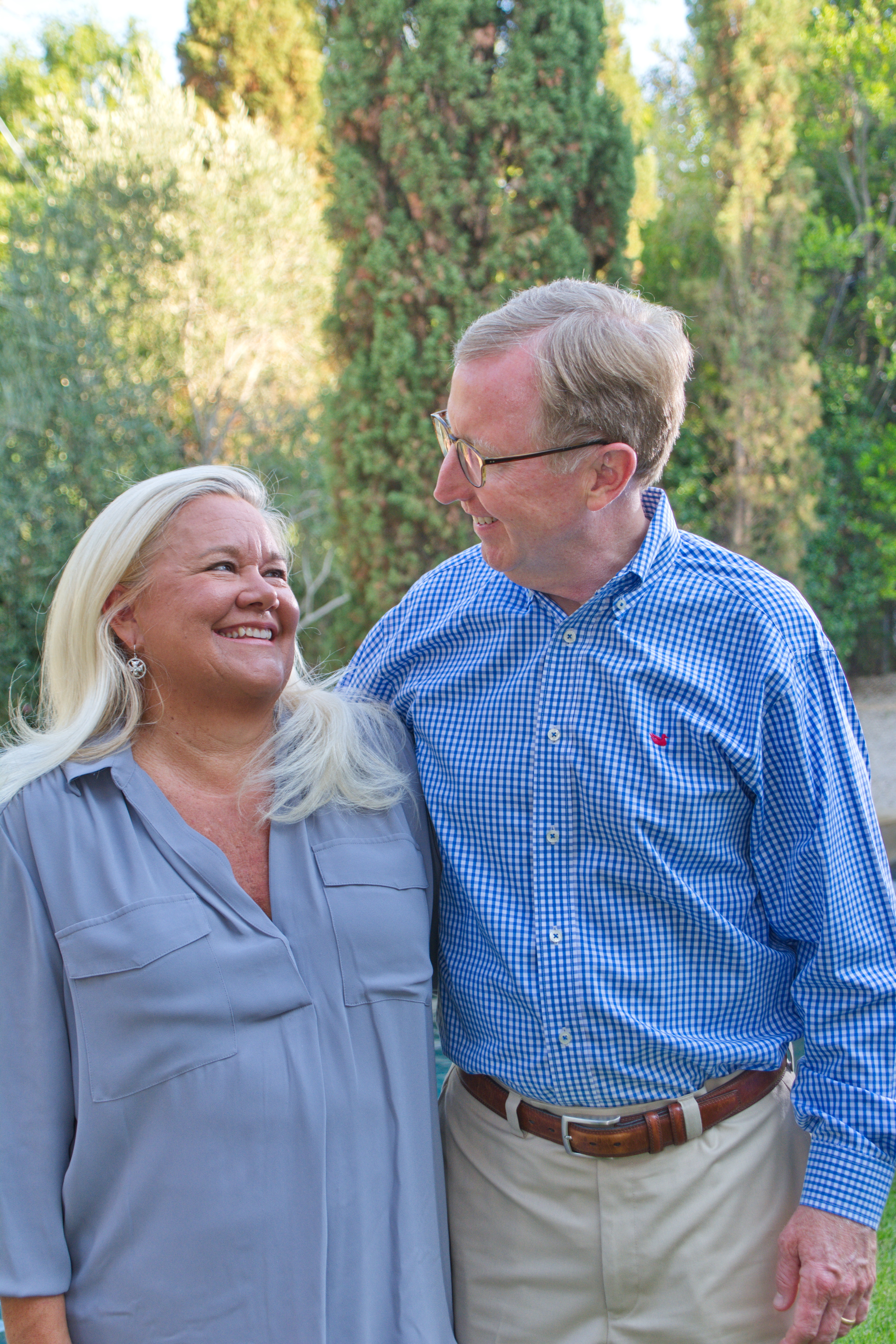 Ask anyone on the streets of 78209 about what makes their community unique.
They'll likely tell you friendliness, the giving spirit, and the small town, neighborly, feeling you get even though you're surrounded by a big city.
One family, in particular, embodies all these attributes and has been making 09 and San Antonio a better place for five generations.
Born and raised in Alamo Heights, Pat Frost, President of Frost Bank, lives only a few miles down the road from the home he grew up in on Rosemary Street. A portrait from 1868 of the founder of the old Frost Bank building hangs on the wall in the couple's home. It's a reminder of the important role the family has played in shaping San Antonio for more than 150 years.
"In a lot of ways, the family roots are so deep here," Kelley said. "It's kind of neat having that sense of longevity.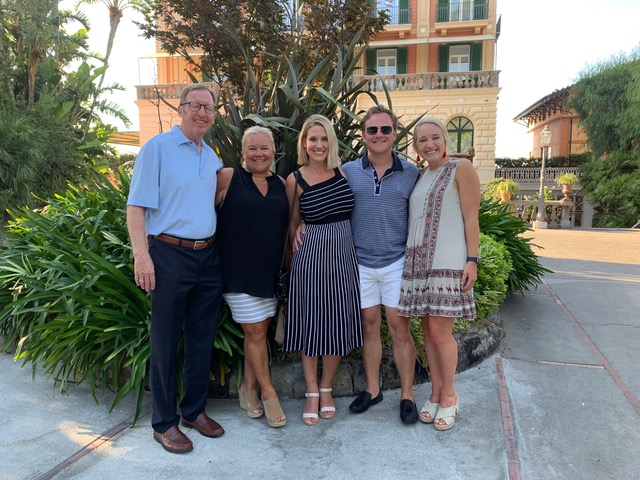 Pat very much feels it's a privilege and an honor to get to carry out the mark his family has made on the community."
The couple met while Kelley was working as the marketing director of the bank and married in 1993. They raised their two children, Pat, 29 and Katie, 23, in Terrell Hills, and the family has always placed much importance on giving back.
"When our kids were young, they were right alongside us as we did charitable work," Kelley said. "It was important for us for them to see how gifted and blessed they were."
From helping set up chairs at fundraisers to running around with their parents delivering gifts while their Dad played Santa, having a philanthropic mindset was instilled at a young age and has continued into adulthood.
"One year they hosted a skating party with their friends at the holidays," Kelley said. "They asked all their friends who were coming to bring gifts for St. PJ's. They got really into it. I had them pick their own charity."
While Pat's busy running the bank, Kelley manages both a career as a mental health professional and running the couple's home furnishing store, Frost at Home. Both sit on multiple boards including Children's Hospital of San Antonio Foundation, St. Mary's University, the Mays Cancer Center, and more. Kelley also uses her store to host several events for local non-profits including Girls Inc., which offers afterschool programming and camps for disadvantaged girls.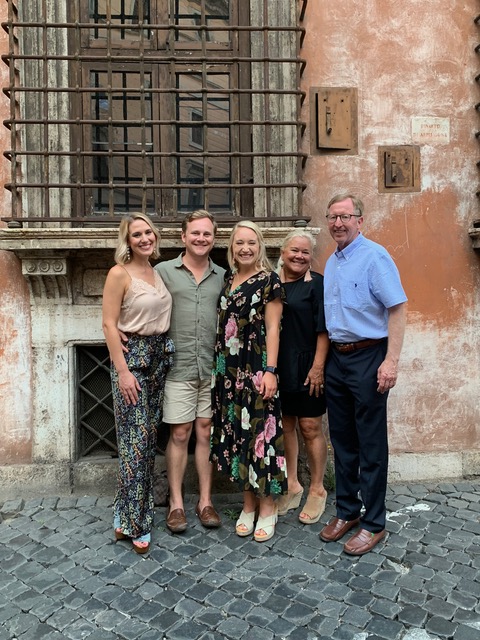 "Pat and I have always had a passion for giving back," Kelley said. "Maybe we've branched out of 78209 a little. The giving spirit moves beyond boundaries."
Having built a life rich with friends and connections in 09, Kelley's advice to those who may have just moved to the area is simple – get involved. She met one of her very best friends today decades ago at an elementary school book fair.
"We were blessed because so many of our connections were through our kids," she said. "Whether it was going to the little league fields or other sports, we were always meeting people. I'd say find something that speaks to you. There are so many needs out there, find a place, there are many."
While the Frost kids have moved away, for now, Kelley said they've both expressed interest in eventually coming back to the area and carrying on the family's long-standing presence in 09.
"I'm happy for them to have their wings, but it would also be fabulous if they come back one day," she said.
By Christie Cuthbert