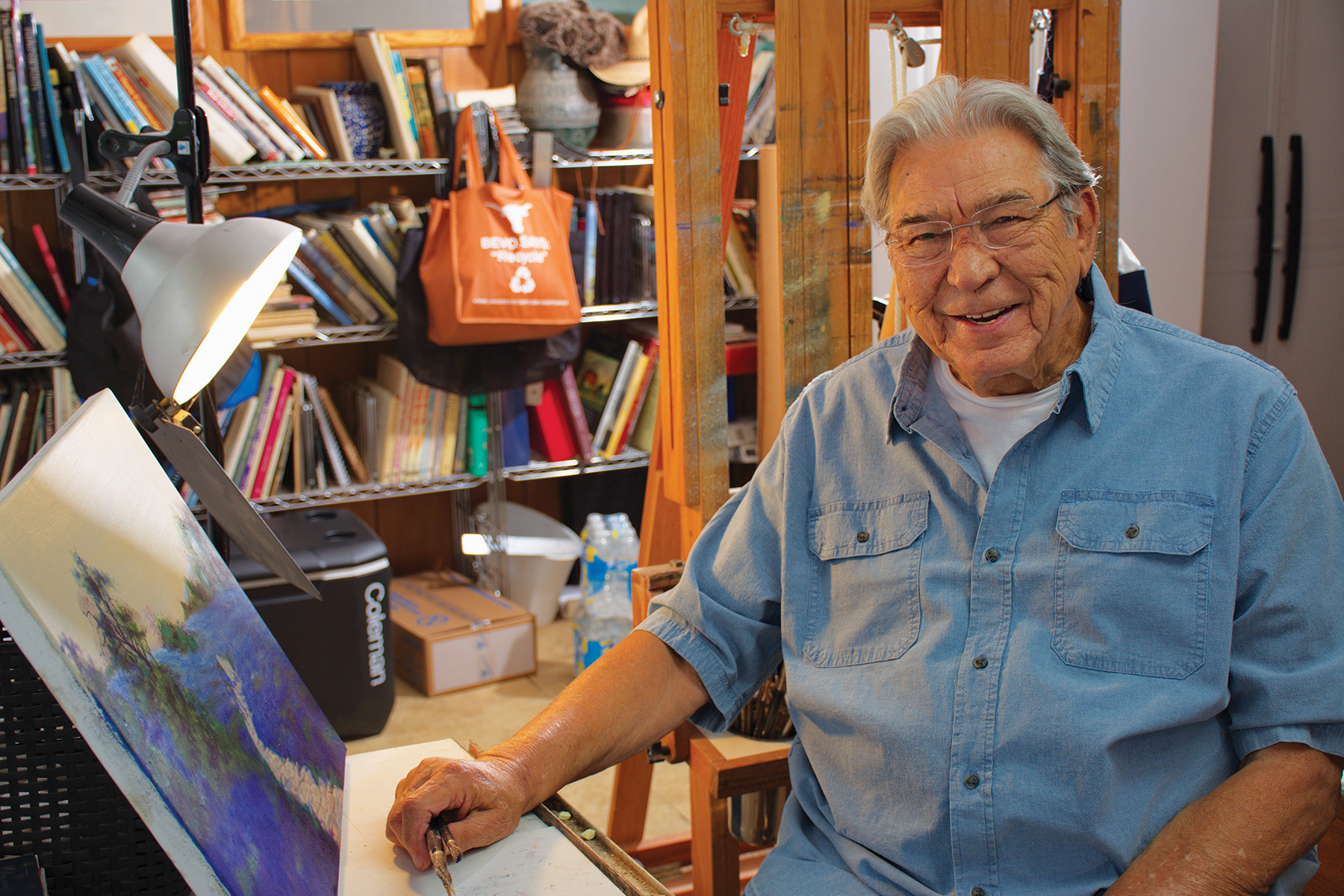 When considering noted Alamo Heights artist Ben Carter, the word "exceptional" immediately comes to mind. Exceptional for the extraordinary intellectual, emotional and physical abilities he possesses to continually create, in multiple media, exquisite beauty. Exceptional in the resulting diverse range and scope of his ever-expanding, world-class portfolio; and, perhaps most uniquely, exceptional in that, despite enjoying a long career marked with an enviable amount of success, recognition and professional achievement, this gifted long-term '09er steadfastly remains refreshingly unaffected, humble and appreciative. In the oftentimes heady, ego-driven world of high art, such a distinctive combination of attributes is rare indeed, making Carter to his many loyal patrons more of a wonderful "exception" rather than the rule.
Born in Houston, raised in Fort Worth, and, for the past four decades, residing in this neighborhood, Carter's life has always been oriented towards his art. With a natural talent, nurtured extensively while attending public school, the observant youngster began capturing his world first in pencil and, later, with paint. Favorite subjects often related to his paternal heritage – Carter's father was a full-blooded Native American – and included Western scenes and, of course to anyone who knows Carter, horses. Today, at a robust 82, the still-active artist is even more respected for his ever popular, rough-and -tumble "Texas icons" (most rendered ironically in delicate watercolor), including dusty herds of driven longhorns, authentically represented Native American culture from the past and present, and realistic (you can feel the heat), prickly pear-filled South Texas landscapes – but, upon request, Carter modestly admitted, "I'm okay with just about any subject."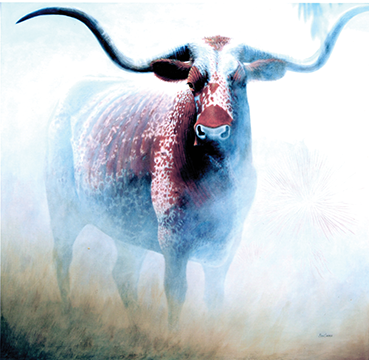 As a young adult, Carter gained a more formal education thanks to a full art scholarship from Texas Wesleyan College in Fort Worth and later with enrollments at both the prestigious Chicago Art Institute and the Chicago Art Academy. It was at these three institutions where the burgeoning artist further developed and honed the skills that helped launch him on a professional course that included lucrative stints at some of the nation's foremost design studios and advertising agencies, as well as preparing him to head his own 30-employee company for 12 years. As a commercial designer and creative director working within the "big leagues" of advertising, Carter was involved in a number of national campaigns, winning just about every award (often, more than once) that the business had to give, including "Cleos" for TV work, category "bests" at numerous New York and Houston Art Directors' Shows, and regular accolades in the industry's premier trade publication "CA" magazine. During all of Carter's "ad man" years however, a portion of his time always remained devoted to the creation of fine art, as evidenced by the production of many of his best-known works, which currently grace a myriad of private homes and corporate offices across this ZIP and the entire country.
With a desire to opt out of the corporate grind and devote additional time to his personal artistic pursuits, Carter decided in 1988 to relocate to the more laidback Alamo City, first to Terrell Hills and then, more permanently, to Alamo Heights. He set up his '09 studio and allowed his considerable reputation to help generate commissions, as well as the sales of existing work. While he still enjoys occasional "institutional" assignments, such as being commissioned to produce more than 20 breathtaking paintings used extensively in the San Antonio Witte Museum's acclaimed "Thundering Hooves: The History of the Horse in North America" touring exhibition, Carter's current and most favored focus remains creating art for private individuals and galleries.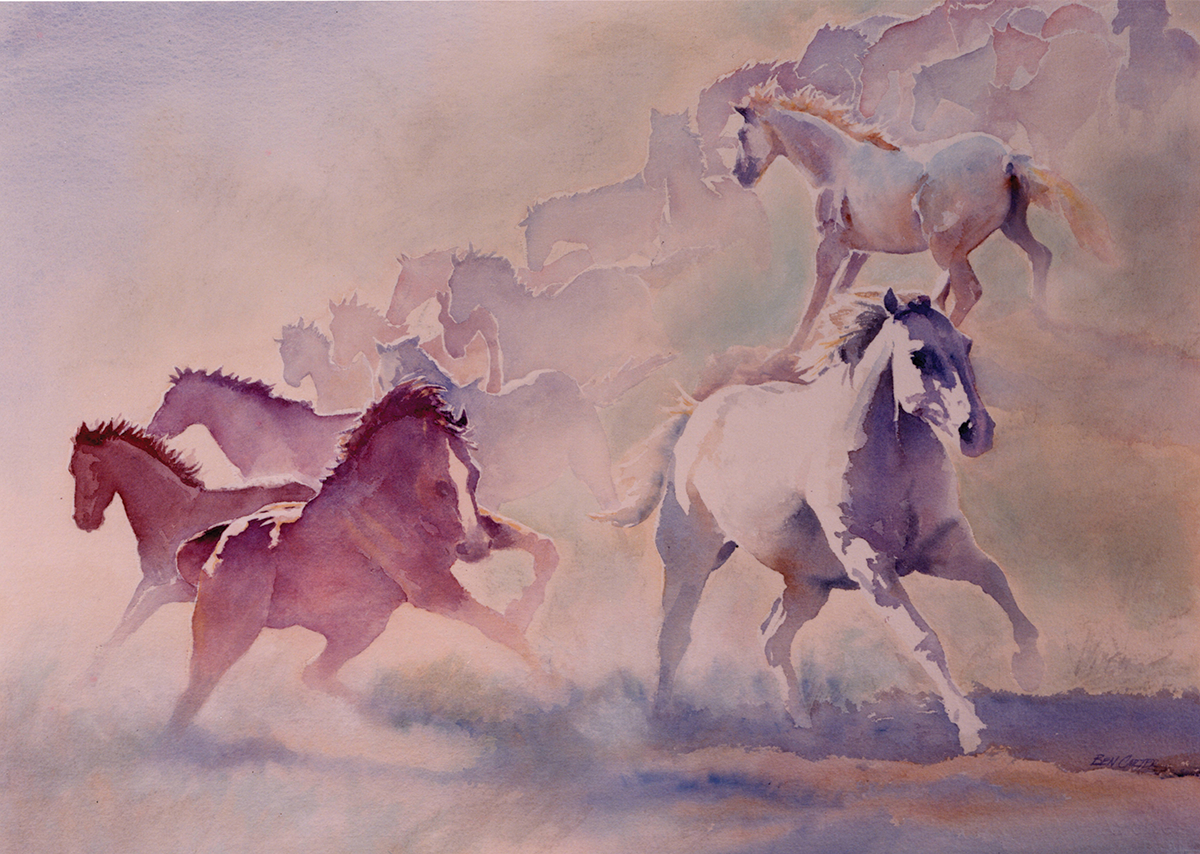 Carter still prefers painting what he calls "The Light of Texas", utilizing large formats (up to 60 inches square) and featuring the ubiquitous horses, cowboys, cattle and cacti that he loves. However, he does vary his output occasionally and has produced several "non-Texas" series, including some charming, smaller studies of flowers, multiple old-world style still-lifes, portraits of people and their pets, and, on commission from Ducks Unlimited®, a collection of beautifully-rendered hunting decoys. He's even illustrated several popular children's books. His preferred medium remains traditional and dry-brush watercolor, but he is equally competent with oil paint, pastels, and pen and ink. Stylistically, it's difficult to categorize his paintings – they range from exacting realism to possessing an almost otherworldly impressionistic feel. Because of this versatility, many art critics say it is "hard to put him in a particular category."
When asked about this, Carter smiled.
"Each painting requires its own approach, and I'm always looking for a new one, a better one – and I'll keep searching," he said, paraphrasing one of his favorite artists, Georgia O'Keefe, "'as long as I can see the end of my brush.'"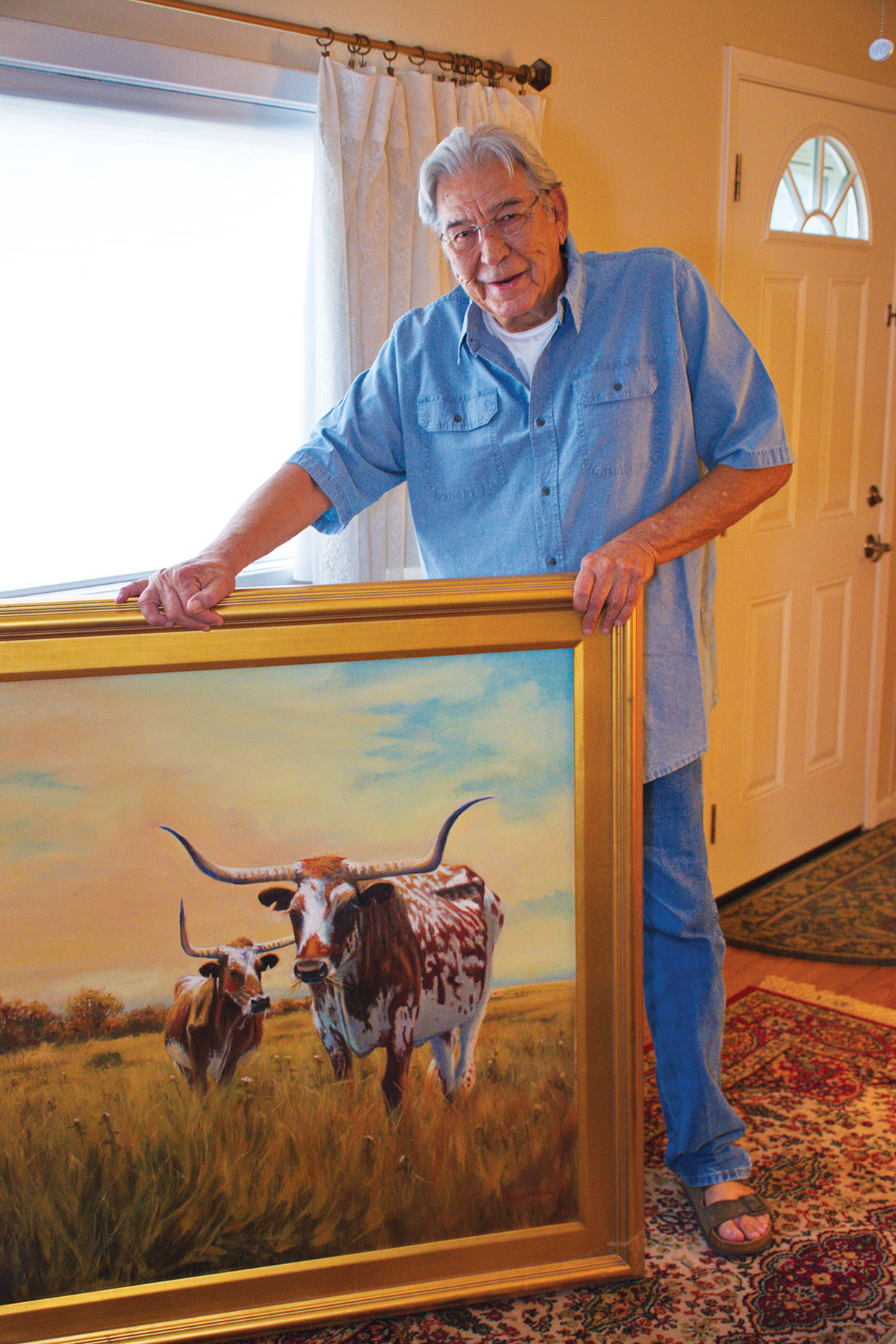 By Ernie Altgelt
Photography by Martin Waddy