Whatever happens in Alamo Heights, she knows all about it.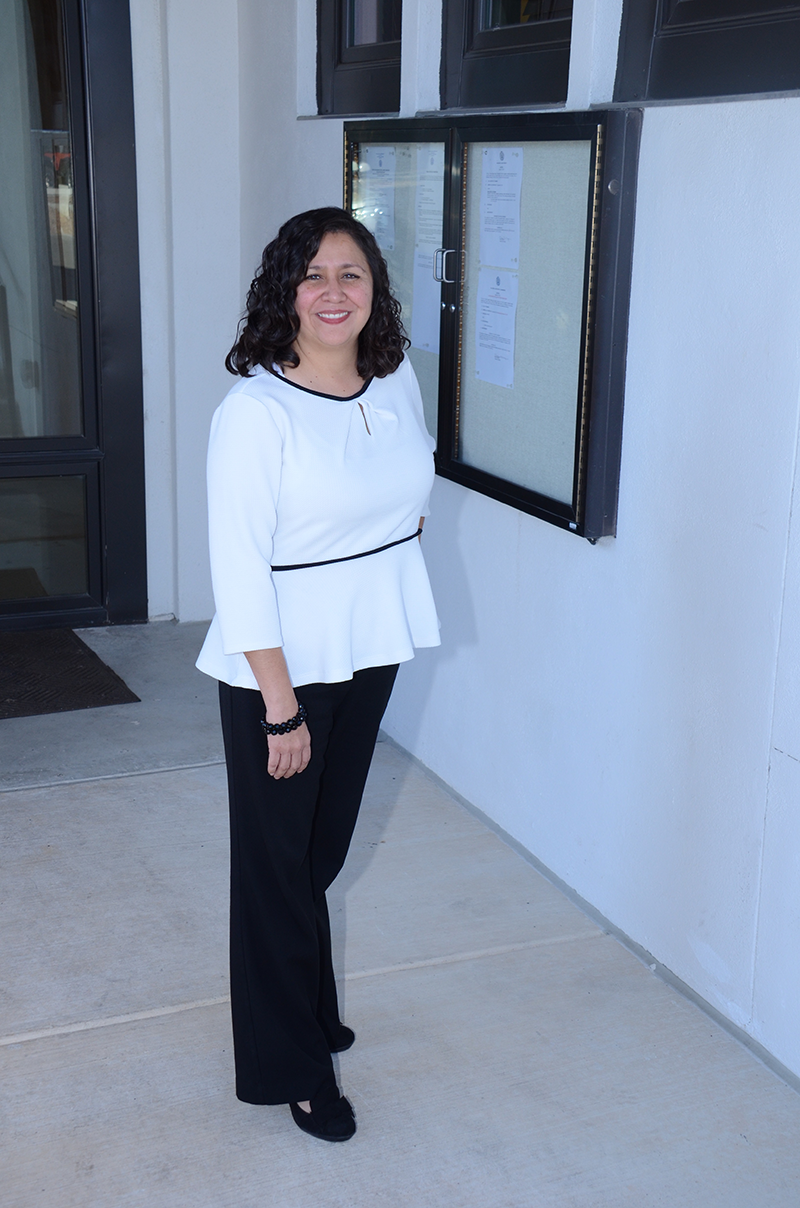 If you want to know what's happening in Alamo Heights, get to know Jennifer Reyna. She's the city secretary. She serves as the city manager's liaison to the mayor and city council.
Reyna staffs the city council meetings and is responsible for notifying the public of actions taken by council. She also handles freedom of information requests, and she manages city elections for council and propositions or measures on the ballot for voter consideration.
The title – city secretary – is somewhat misleading to those who don't know better. She is not a secretary in the traditional sense. Think city clerk or administrator. But whatever you call her, Reyna makes clear, "I love my job. I am here to help people. That's what I do."
Reyna, 43, was born and raised in Lubbock, Texas. "My dream was to become a teacher until the Columbine High School shooting in Colorado [in 1999]. It scared me," she said. "If it could happen there, I worried it could happen anywhere."
She tabled her desire to teach and went into the medical field at St. Mary's Hospital in Lubbock as an admitting clerk in the emergency room. From the ER she went to the cath lab. She loved the work, but with a small child at home she didn't have the time to pursue the additional education she would have needed to be a surgical assistant. It was time for a change.
As luck would have it, she ended up in the Lubbock city secretary's office. That opportunity triggered her passion to work as a city secretary. She knew nothing about the job when she accepted it, but she quickly fell in love with it.
Two years later, Reyna and her husband, Randy, moved to San Antonio. She went to work for the City of San Antonio in 2003. In 2008, while with San Antonio, she obtained her certification as a Texas municipal clerk from the University of North Texas.
With the certification in hand, Reyna applied for an opening for city secretary in Alamo Heights. She was hired in November 2008. "I'd heard such wonderful things about Alamo Heights. It was where I wanted to be," she told 78209 Magazine. "The certification was not a requirement back then to work as a city secretary, but it is now in most municipalities," she explains.
Reyna says the major issues that come before council include citizen concerns about tree preservation and taxes – fees. "Our citizens are very vocal. They pay attention to our meeting agendas, and they are concerned about the direction in which housing construction is going — from smaller cottages to larger and larger homes. Many of our citizens want to preserve the beauty our city has always enjoyed," she says.
She is enthusiastic about her job and would encourage youngsters to consider a career as a city secretary. "You have to have a passion for it. For detail. For government service." And, she laughs, "My four kids — Isaac, 26; Gavin, 24; Mia, 19; and Nadia, 13 — have no interest in what I do. Maybe a bring-your-child-to-work day would expose them to the reality of my job."
As San Antonio celebrates its tricentennial, Reyna is looking ahead to Alamo Heights' 100th anniversary in 2022. She's putting together a collection of documents, photographs, maps, articles and more in advance of the centennial celebration. She is asking for help from residents and others who may have interesting items in their homes that they can share with her and the city.
"We'd like to showcase our history, our natural beauty, the changes that have come to the city and more," she says. "We're using San Antonio's tricentennial celebration as a way to generate public interest and to organize what we have." She thinks if they can get people interested in the upcoming 100th anniversary celebration, they'll get a ton of memorabilia.
Reyna says she has some items like old maps and photographs from the city's 50th anniversary celebration in 1972. "Just reading about that celebration excites me. The city put together lots of material. There were special theatrical productions, street fairs and exhibits up and down Broadway. It was a fantastic celebration, and we can build from that," she notes.
Reyna makes clear no item is too large or too small for the centennial. She asks folks who think they may have items or information on the city's history to email her at jreyna@alamoheightstx.gov. "We want what you may have. And that includes stuff that may be hidden in grandma's attic," she says. She believes there are tons of photographs and even film and video that can showcase Alamo Heights from then until now. And she wants it all.
While Reyna doesn't have a lot of free time, when she's not at her office, she loves to bake. "Sweets are my thing," she says. "I do cakes, cheesecakes, brownies, lemon bars and candy molds. I'm slowly getting new recipes too." And while she doesn't say it, it's clear baking is her stress reliever, which is a good thing.
By Ron Aaron Eisenberg