Keeping '09ers In The Park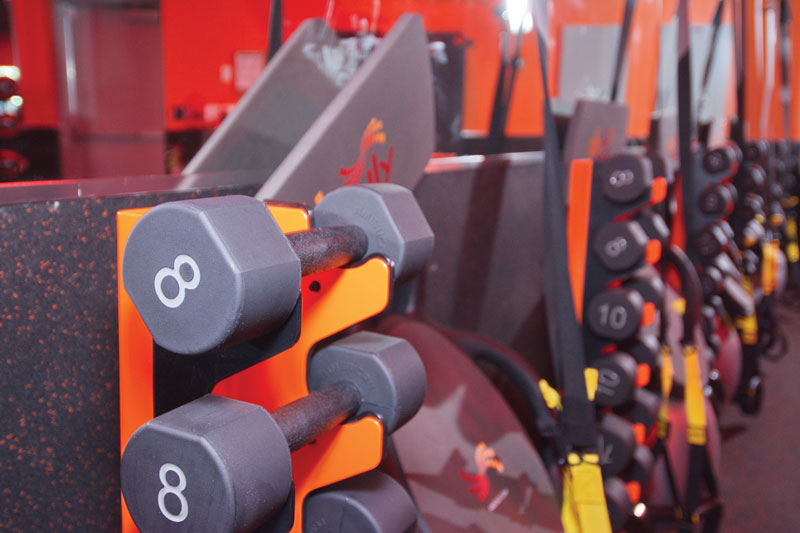 We '09ers like our technology and we like feeling good about it. With those two givens, isn't it neat that we now have our own world-class franchise dedicated solely to maintaining and/or improving our physical (and thus emotional) well-being through the expert utilization of some of modern society's most cutting-edge concepts and tools? Well, that's what Orangetheory Fitness is all about so, if you're a bit blue about your bod and not quite in the pink, think Orange. It's some pretty cool, and colorful, conditioning!
What is Orangetheory? In 2007, a nationally recognized fitness guru named Ellen Latham, M.S. first pioneered the science-backed, technology-tracked, coach-guided group workout program that was designed to produce optimal results geared towards enhancing an individual's overall bodily health. In a nutshell, it is a careful combination of several scientifically matched challenges – including rowing, treadmill and resistance exercises – for short, intense periods while under an expert's close supervision. This allows energy, metabolism, stamina and strength to be effectively, and safely increased – often while shedding some unwanted pounds as well. Does it work? After 12 years since the inception of the first Orangetheory Fitness center in Florida, this effective formulaic workout has been performed an estimated 14 million times in more than a 1,000 studios located today in 17 different countries. With those impressive "figures," Orangetheory must be doing something right – right?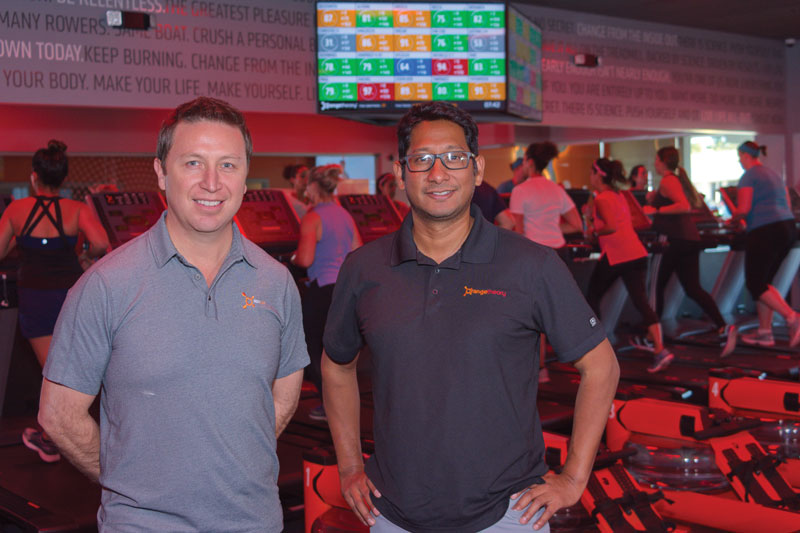 An early adopter of the regimen is San Antonio entrepreneur, Manuel Torres. A former athlete, Manuel was attracted by the popularity and effectiveness of Orangetheory and felt the Alamo City could benefit from a center. His first was opened in 2015. Since then, the fit and focused Manuel has launched three others across the area, with the 78209 location being his newest. While only in operation for the past two months, he attests of his AH venture, "The response from area residents, young, old, male, female, has been wonderful." Located in the landmark Sunset Ridge Shopping Center on its northern end, '09's Orangetheory Fitness boasts 2,600 brightly-colored square-feet of tech-laden equipment comfortably arranged to maximize ease of usage while facilitating interaction between the exercisers (as a group) and the ever-present trainers. Within the work-out areas, visitors are able to access the multiple treadmills, rowing machines and weight stations easily and comfortably while monitoring their exertions on a large "scoreboard" – but, more on that later. Beyond the exercise rooms where the calorie-burns occur, guests can use the private showering/changing suites or "cool-down" in the accommodating reception area. Facility-wise, it's a beautiful instillation perfectly planned and executed for its targeted use.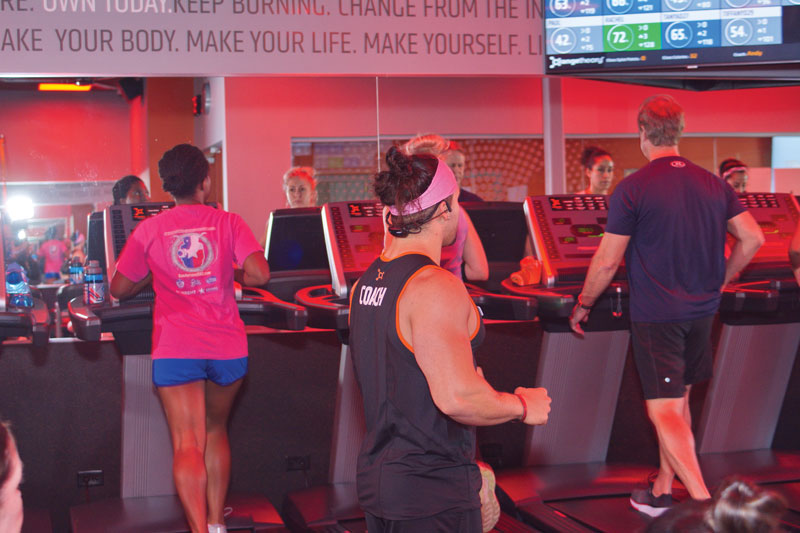 Class sizes (and, all activity is class-oriented) are kept small – usually capped at 20. While each participant, as Manuel clarifies, "proceeds at his or her own predetermined level," certified trainers carefully lead/supervise each session. Encouragement is part of the package too. Each gathering generally only lasts one hour, but the results can be amazing. Due to the careful development of the training regimen, one neat side effect is that after completion of a workout, an individual's metabolic rate remains in "high gear" for several days after, allowing for a continued "passive" benefit that can consume calories and aid in weight loss.
Lastly, to facilitate effectiveness and gauge progress, each class member is issued an arm-mounted heart-rate monitor. The results are then displayed on the aforementioned scoreboard allowing the exerciser and trainer to adjust exertion levels. It's all very neat and, based on the expressions of those who participate, a lot of fun too.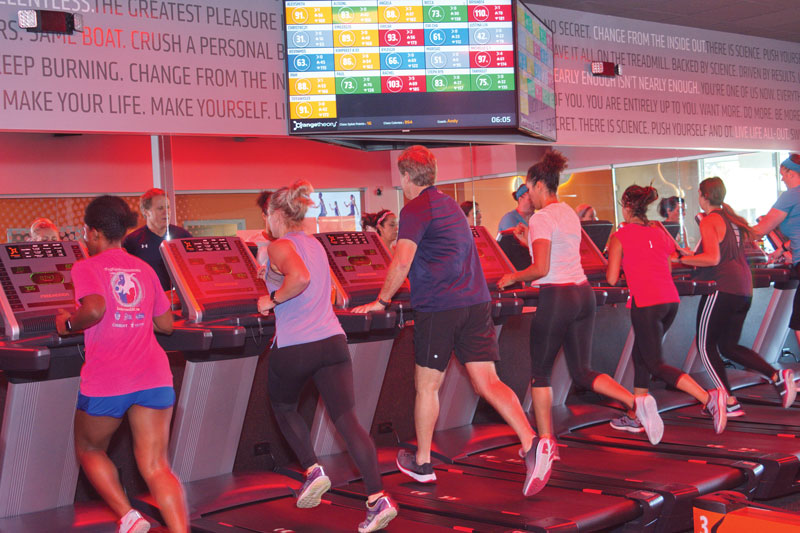 One additional aspect that drew Manuel to the '09 area is its sense of community because, as he states, "The Orangetheory Fitness program, with its class structure, ultimately builds a bonding between those sharing a particular session. They get to know each other and look forward to exercising together." This is also true in the sense that it is not uncommon to find close friends and family members always partaking of the same classes. Over time, even when initially strangers, more friendships are established between the "Orangers," creating additional motivations for "staying the course" and "achieving set goals." Together is better!
Convenience is also paramount, with the studio scheduling classes starting at 5:00 a.m. and ending at 7:45 p.m., seven day a week. Memberships are required to participate in any Orangetheory activity at the '09 location, but, by joining, entry into one of Manuel's other San Antonio centers (or any of the many locations nationwide) is accepted as well. Each member can download an app that allows not only for the remote scheduling of classes but, of greater importance, the ability to receive feedback of one's personal progress attained through a particular class or over a period of time.
So, for those of us who truly do like technology, Orangetheory Fitness really does give us a reason to feel good about it, and ourselves as well. Maybe rather than staying "in the pink," we should say "orange" instead!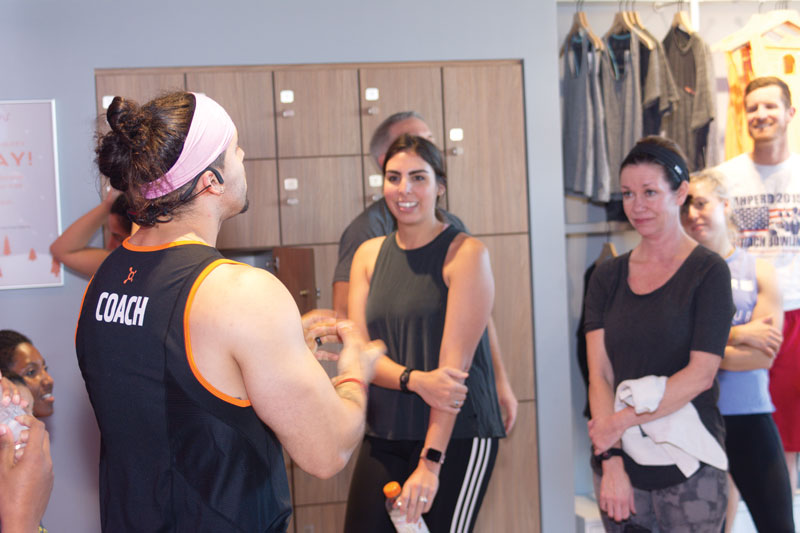 BY ERNIE ALTGELT
PHOTOGRAPHY BY MARTIN WADDY