Local Veterinary Practice Focuses on Relationships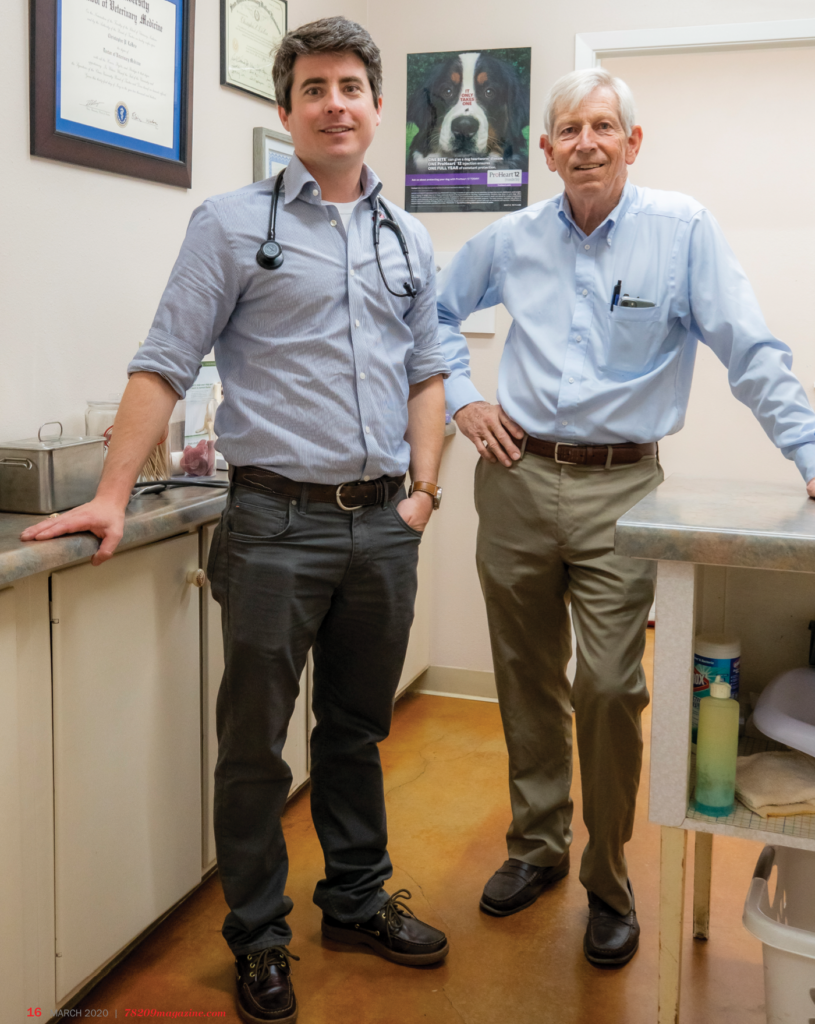 In today's world, many veterinary hospitals throughout the country have been going corporate, but in 78209, where community unity is a pillar, one practice is going out of its way to stay connected with residents and furry patients.
"We offer the best in animal care, but our philosophy for caring for our patients goes above and beyond," said Dr. Chris LaBrie, of Kothmann Pet Hospital. "We cater to the entire pet ownership experience, not just seeing them when they're sick. We know a lot of our clients personally, so when we're taking care of their pets, it's like taking care of a friend's pet."
Both LaBrie and Dr. John Kothmann live in '09 and play integral parts in the practice. Kothmann grew up in Alamo Heights and has relationships with clients that go back more than four decades. LaBrie, who is one of the youngest vets in the area, bought into the practice a few years back, with the plan of taking things over down the road when Kothmann retires.
"This practice, with the way it sits, is designed to be here for the next 20, 30, 40 years," LaBrie said. "Dr. Kothmann chose to work with someone who was going to keep it a family practice instead of going corporate, and he's developed such wonderful relationships with our clients, it's encouraging to know they'll continue to get amazing treatment throughout the years."
Kothmann Pet Hospital's practice has grown by 30 percent over the last year, while others have statistically only gone up 10 to 15 percent. The quality of care and the relationship between the doctors and their patients has caught on through word of mouth in the community.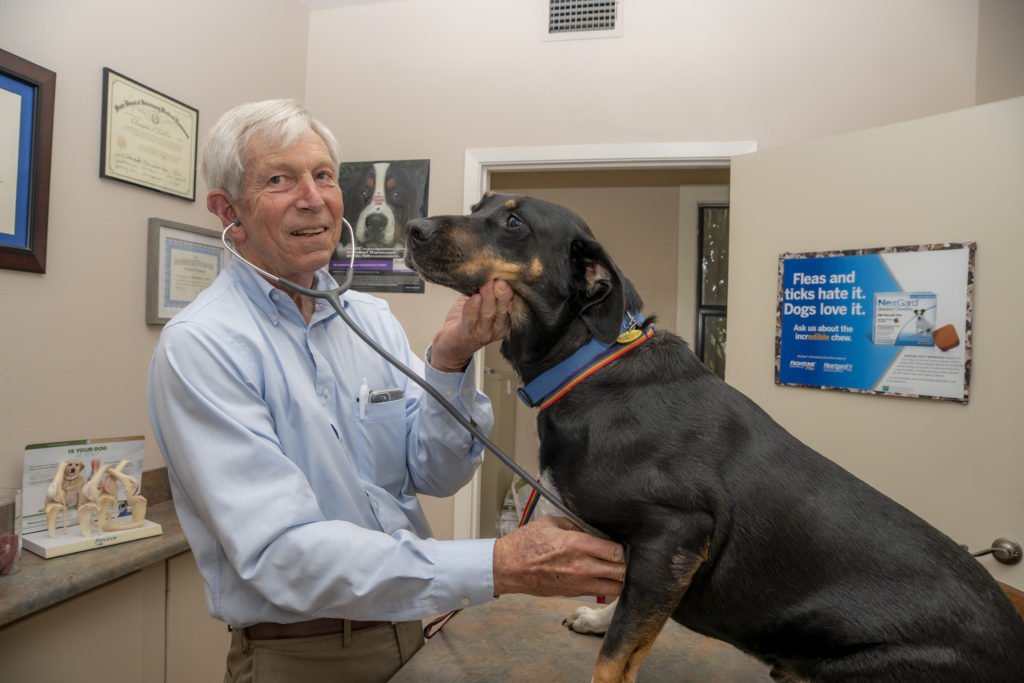 "I'm a big explainer," LaBrie said. "So, if something is wrong with a pet, I'm not just going to tell someone they need to spend X amount of dollars or do some big surgery. I'm going to explain exactly what's happening and give details on all the different options. We pride ourselves on the client/doctor communication. We want to make sure everyone understands what's going on."
What also sets aside Kothmann from bigger, corporate veterinary practices is its unique office space. Instead of a cold, sterile environment that may cause dogs and cats stress, the waiting room has unique doggy footprint embossed tiles and wooden alebrijes (Mexican folklore spirit animals). The courtyard outside hosts a large grapefruit tree that's fruit is often given out to clients once picked.
It's really inviting. It's really more like being in someone's home than a hospital.
As the practice continues to grow throughout the next decade, LaBrie is excited to continue the level of patient care Dr. Kothmann has set forth, but also offer extended hours.
"We're really geared toward those patient relationships versus numbers," he said. "To be able to be with a family from the moment they have an itty bitty puppy through all the stages of its life, you can't create that, it just has to be there in the relationship. That's what we provide. When you come here, you're going to see the same doctors. We're going to know you and your pet throughout their entire life. It's a different level of attachment."
By Christie Cuthbert
Photography by Al Rendon