Making Financial Advising Personal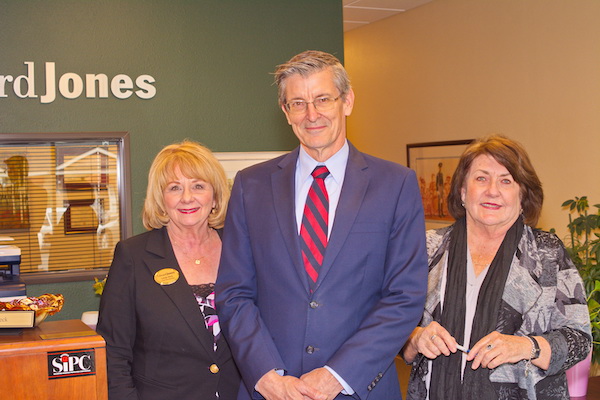 Taking care of business, at home or the office, is something we forward-thinking '09ers are noted for. When it comes to our overall wellbeing, developing a plan, for today and tomorrow, is considered essential. And, that's especially true where our financial considerations are concerned. But, when needed, who we should turn to for trusted guidance and advice for such sensitive, specialized and serious matters can often leave us scratching our heads.
Since 2001, 78209 has been blessed with an exceptional resource, backed by an internationally respected provider, who knows the value of personal contact where proper planning, implementation and, ultimately, the establishment of peace-of-mind are paramount. Meet David Clapp, CFP®, AAMS®, the Edward Jones® Company's very able and affable man on the 78209 scene. Capable, competent and caring, for almost two decades, David has brought the power, expertise, and reassurance that Edward Jones represents right to our very doorsteps and, what beats taking care of the important things when and where we're most comfortable – like in our homes and offices here in the neighborhood? What a comforting thought.
If you aren't familiar with the Edward Jones organization, a visit to its website will assure you of its far-reaching and diverse range of excellent investment products and services targeting wealth management, asset sheltering and estate and legacy protection. Established in 1922 by Edward D. Jones, Sr. in St. Louis, Missouri in a one-room office, today, there are more than 14,000 productive outlets spread across North America. And, each one is tasked with providing exceptional financial planning advice followed by the execution of tailored strategies, all geared towards achieving their client's goals, long-range or otherwise. As evidenced by its growth and longevity, the greater Edward Jones family has been quite successful with its business model – part of which involves having only the best trained financial advisors. In this regard, David is a stellar example.
For a little background on David, he originally hails from Houston, is a veteran and, a proud Aggie. While attending Texas A&M, he earned a degree in engineering along with a commission in the United States Army. After completing his military service, David held prominent manufacturing leadership positions throughout the country eventually ending up in San Antonio where he quickly fell in love with his new community. As he recalls, "With my wife and kids to think of, the thought of another business-related relocation was worrisome and, we all really liked SA." Ultimately deciding that a career change was required to keep the family settled permanently here, David, always passionate about helping others as well as being very numbers oriented, felt moving into the financial planning sector would fit his natural organizational abilities supported by his outgoing personality. Nineteen years later, it's apparent that things have worked out nicely for all involved – David, Edward Jones and especially, his seemingly countless loyal (still predominantly '09) clients.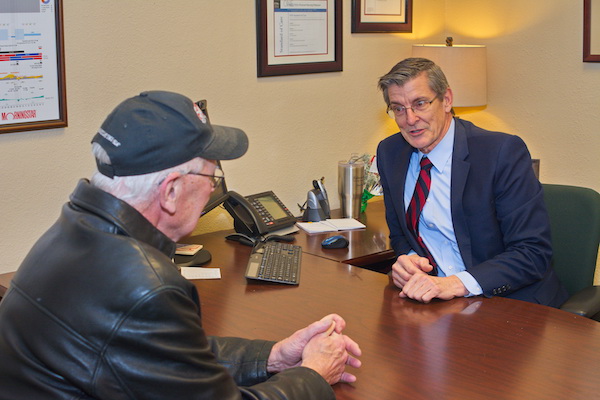 When considering the success that David has enjoyed, several factors become obvious. First and foremost are the quality offerings from the Edward Jones Company. As a limited partner within the firm, David has direct access to a "wealth" of in-house product and planning expertise covering investment and asset management. Couple that with his personal educational growth within the industry (he has earned the Certified Financial Professional Designation) giving him the ability to accurately assess almost any client's needs and many would consider that combination alone would constitute a winning formula. But, financial planning and advisement has highly personal aspects too and, it's in that area that David truly excels.
After opening his Edward Jones office in 2001 in the Carousel Court shopping center located at Nacogdoches and North New Braunfels, David didn't just sit back and "wait for folks to come." As he remembers, "I took my message to the streets, visiting people where they lived, introducing myself, my company and explaining the importance of just what I was offering." His "shoe leather" approach, while possibly a bit unorthodox, proved effective. Due to his open sincerity, he was "invited in" enough times and then allowed to explain the value of financial planning to the home or business owner that resulted in the establishment of many trusted relationships that, in most cases, remain in place today. And, he's still known for these "kitchen table" meetings. David currently handles much of his ever-growing business (with a lot less cold-calling due to referrals) in his clients' living rooms or dens – but, you are also invited to his welcoming office if preferred. When asked why this method can be so effective, his answer is simple, "Nothing is more important to me than knowing what is important to the individuals and families I serve and, in a one-on-one, relaxed setting, learning about each other is greatly enhanced. This process truly facilitates the development of effective, personalized strategies needed to achieve goals. And, once implemented, my commitment is to partner with my clients throughout their lives, keeping them on track."
Whatever, we '09ers seem to like to take care of important business where we're most comfortable and Edward Jones' David Clapp definitely makes that possible. And, regarding our financial security, for now, and tomorrow, that's a very comforting thought!
By Ernie Altgelt
Photography by Martin Waddy