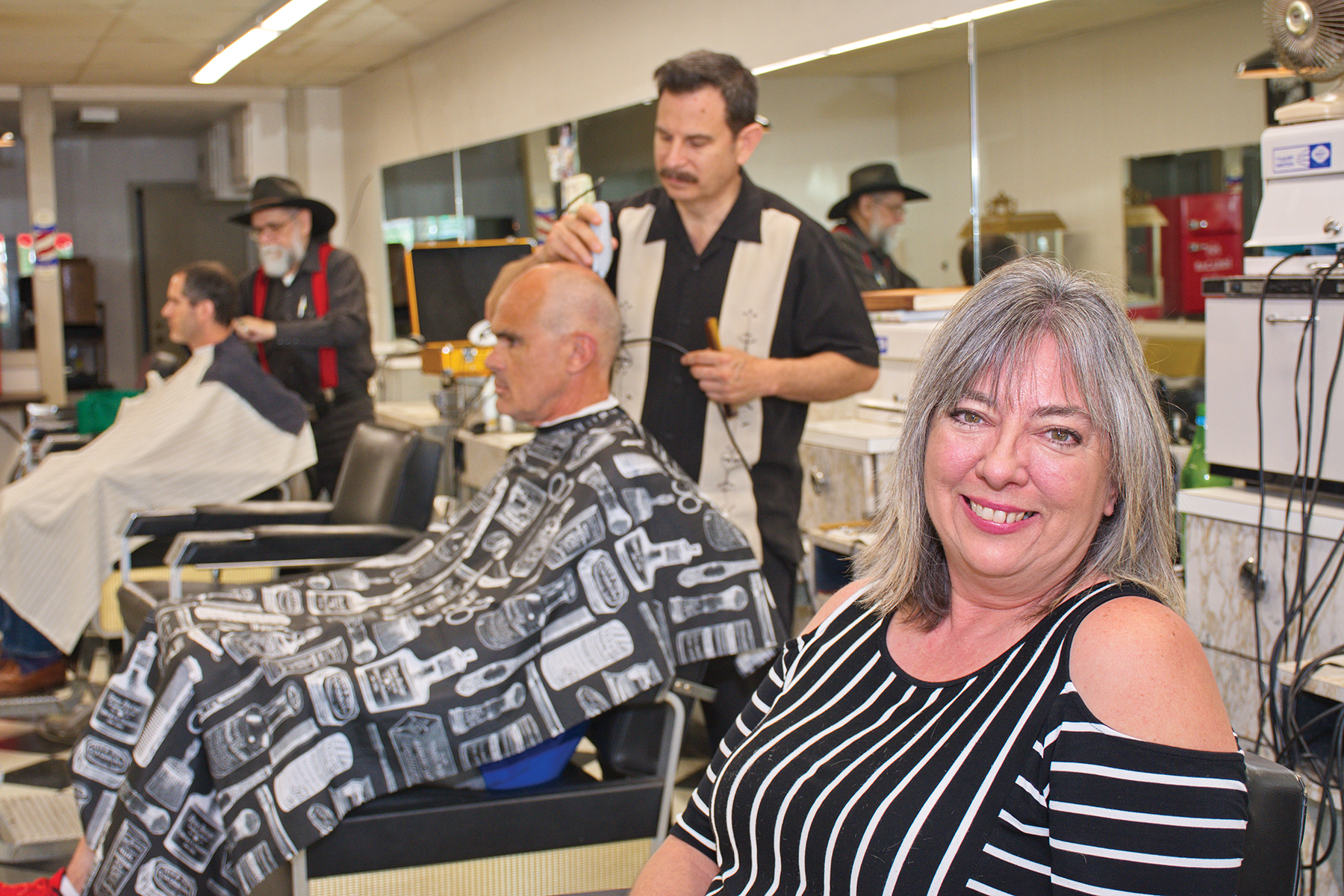 While there's lot of neat, new stuff commercially happening within the ZIP, fortunately for those of us with long pedigrees in the hood, there's still a few of those time-honored, here and nowhere else establishments that we've lovingly "grown up" patronizing seemingly throughout our entire '09 lives . Yep, these are the people and places that have helped us positively maintain ourselves over the years by providing, not only an excellent service and product but, that appreciated personal touch as well. They have appropriately become a treasured and integral part of our existence and, as evidenced by their longevity, we of theirs.
And, with that in mind, meet (if you're not already a customer) Arcadia Hair Studio – a heady emporium that's remarkably been clipping away, non-stop, since the mid-1960s. Established when LBJ was still in office, this veteran (but always in tune with current styles) barbershop and more continues to welcome any and all (men, the kiddos and even a few women) seeking that classic combination of acquiring a quality cut, administered by a caring and competent professional, in a comfortable, inviting setting then, as a bonus, bolstered by a bit of colorful communal banter as well. Now that's a well-groomed package! So shaggy '09ers, if you're in need of a little traditional tonsorial TLC located (seemingly forever) right in your own backyard, the august Arcadia might just be your answer – or, at least that's the buzz. Next!
Opened more than 50 years ago in its present location within the Arcadia Grove Shopping Center at 5220 Broadway by area resident Joe Nerada, the then new enterprise, with its "no-wait" multiple "chairs," quickly became a neighborhood favorite. After an illness however, the Arcadia, at ten-years-old, was subsequently sold by Joe to the newly-arrived Hope Mowles, the wife of an Army officer who learned barbering while traveling the world with her husband and daughter. The family had moved to San Antonio in 1973 and, two years later, into Alamo Heights. It was then that she acquired the business from the grateful founder never dreaming that it would still be thriving so many decades later.
Eventually, Hope's daughter Heidi (Mowles Sweeten), who has been the owner/operator since 1992, joined her mother at the barbershop (in 1983) and, nine years later, took over. Heidi, still happily at the helm expertly cutting hair while tending to the business side of things, remains committed to preserving her barbershop's adherence to the high standards Joe, and later her mom, Hope, established so many years ago. And, based on the shop's continued steady flow of repeat as well as new customers, things are still positively click, click, clicking along. Hold steady please.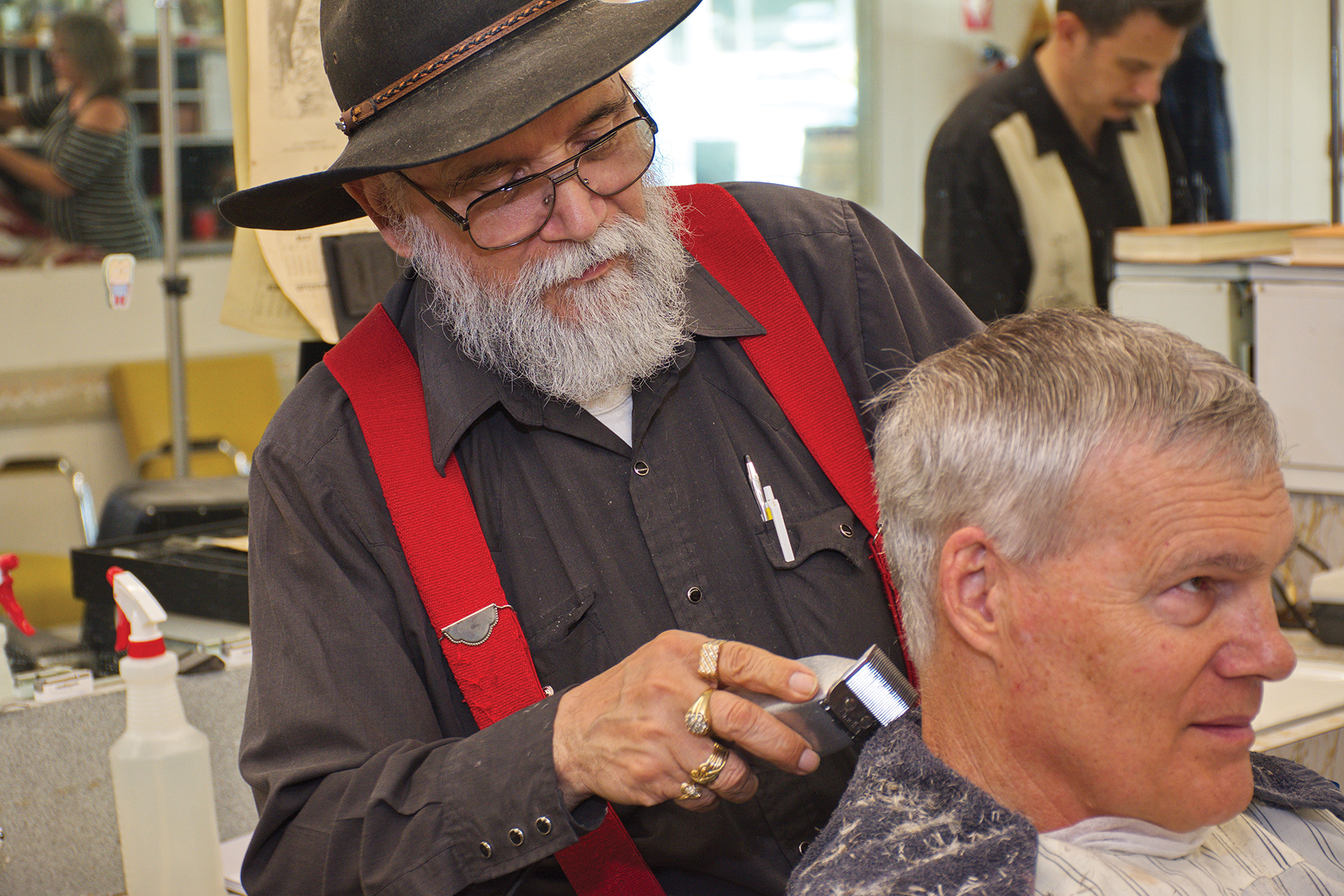 Today, supported ably by fellow barbers, Rueben Garcia (who joined the operation in 1992 when Heidi assumed command and still looks the same) and newcomer but very talented Dave Luce, Heidi and the Arcadia Hair Studio regularly give one to two hundred appreciated haircuts each week. Many of the patrons, as a result of their frequent visits throughout each year are now considered "family." And first-timers, thanks to a high satisfaction rate, often acquire this intimate status as well as they ultimately join the ranks of the "regulars" too. There are even legacy clients as sons (and even daughters) follow in their parents' (and grandparents') footsteps and also adopt the Arcadia as their own.
When queried about the barbering biz and how things have changed after so many years, Heidi offers, "Aside from the styles – remember mullets? Ugh! – at its heart, it's all stayed pretty much the same." And, that thankfully seems to apply to just about everything concerning the Arcadia – the cuts, shaves, shampoos as well as the nostalgic atmosphere – excepting the large flat screen TV hanging on the wall. But, that's just what folks like about the place – no surprises! It's a warm, "feel good" kind of establishment where one comes to relax, be doted on, probably run into a friend or two and, most importantly, leave looking better than when they arrived. What's not to like there?
So, the next time that mop on top gets a little long and unruly and, a bit of professional intervention is required or, maybe you just want to "catch up" on what's been going on around town, stop on by the Arcadia Hair Studio because, As Heidi attests, "We'll always keep you 'headed' in the right direction – from a flat-top to a fade, a wedge to a rat-tail or even, if called for, a comb-over!" Yep, after 50-plus years of providing a cutting-edge service, the Arcadia is still the place to get clipped in 78209 (even on Mondays!). And, shall I take little more off the top?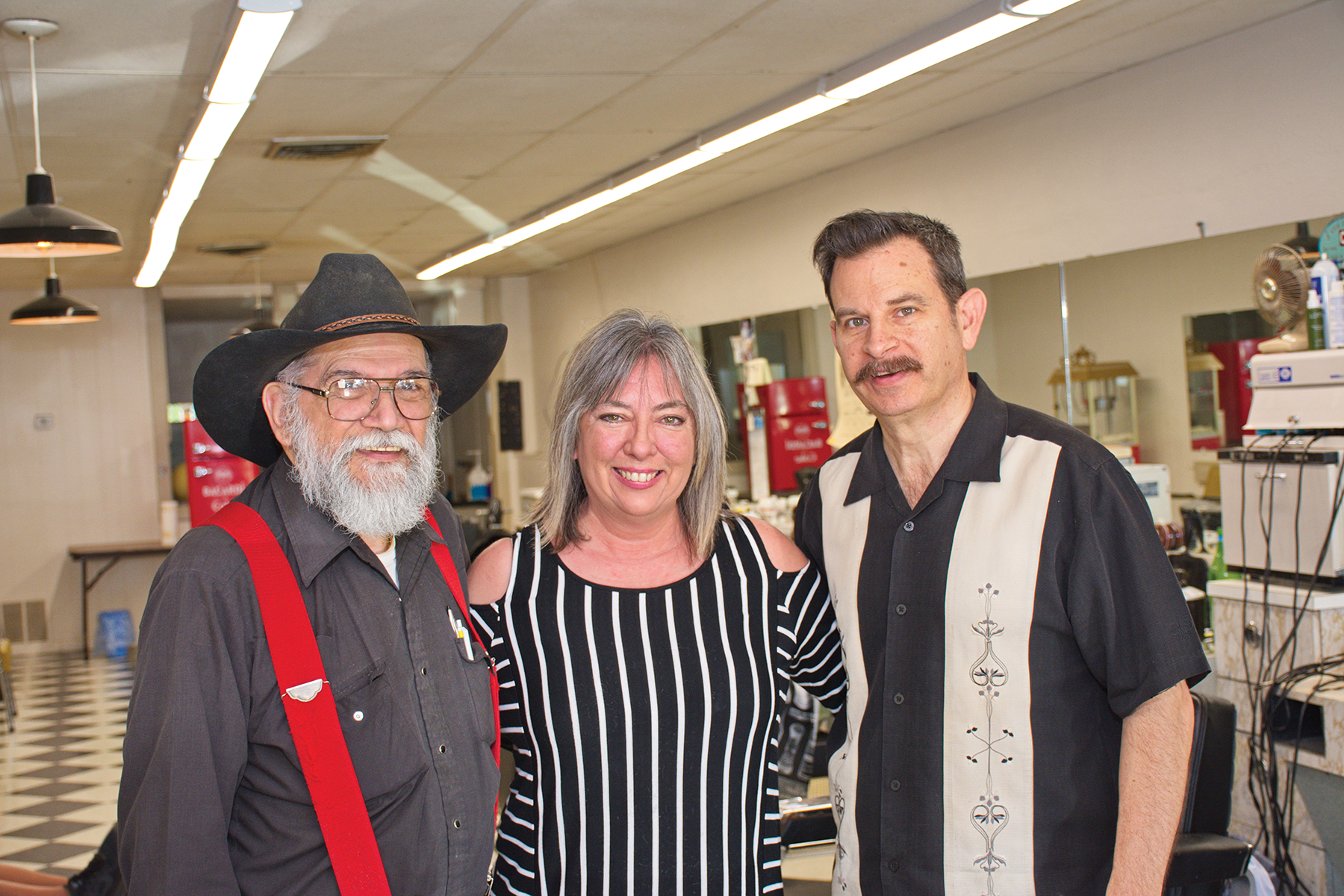 By Ernie Altgelt
Photography by Martin Waddy