Lifestyle Headquarters for 09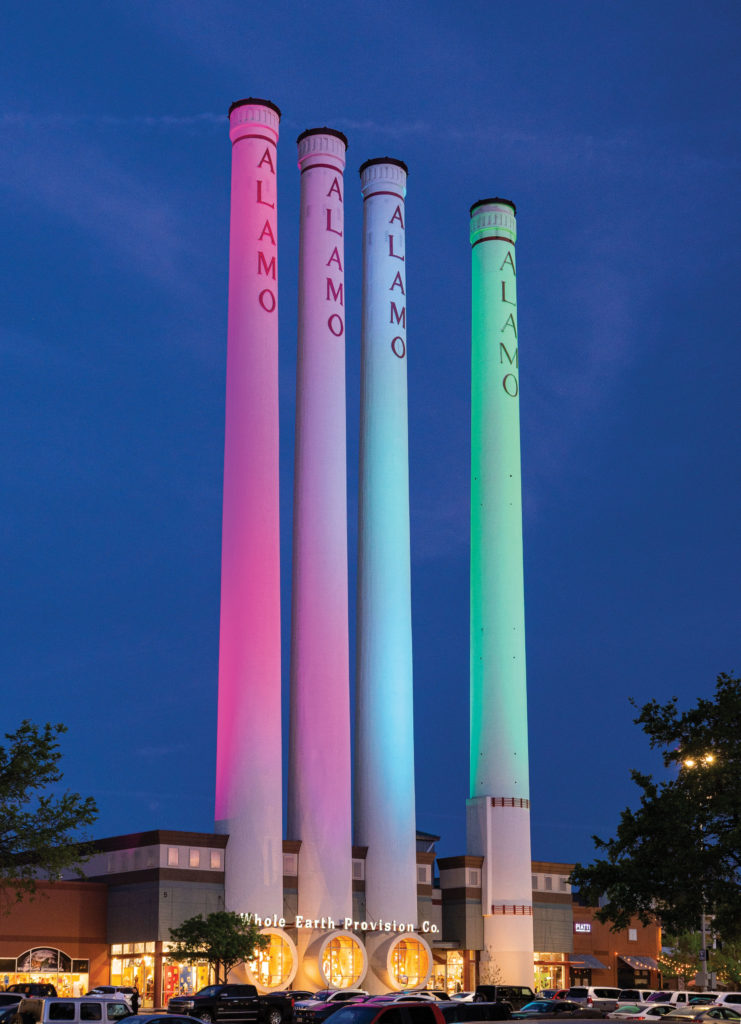 On any given day, you can find the residents of 09 dining, shopping, catching a movie, or simply jogging the property beneath the landmark smokestacks at Alamo Quarry Market. It's a bustling hub for all different walks of life, and Senior Property Manager Priscilla Gonzaba said she works hard to keep the space evolving and serving its customers.
"We've just announced a Nike Store is coming to the Market, and we've got some other new leases happening later this year," Gonzaba said. "We're constantly working to refresh and evolve the Quarry. Since we've been around since the 90s, we have to continuously upgrade and maintain our retail selection."
Along with its popular shops like Banana Republic, Nordstrom Rack, J. Crew, and others, Alamo Quarry Market is also home to many sought after restaurants, including Flemings Prime Steakhouse, Piatti, and more.
"I like to call it an outdoor lifestyle center because you can drive right up to whatever you need," Gonzaba said. "If you want to run into Bed, Bath & Beyond or get your nails done you can park right there. We also have a lot of people who live in nearby apartments and housing, so it makes it a very walkable area. You can swing by for dinner somewhere then stop in at Whole Foods for groceries or an Amazon pick up."
Years before it became a shopping mecca, Alamo Quarry Market was an actual working quarry called Cementville. During that time, the area was considered on the outskirts of downtown, but overtime San Antonio continued to spread out around it, and the area became an in-demand location for housing and businesses. "Some of the buildings are still the originals, like Canyon Café," Gonzaba said. "There's also an old piece of machinery in the movie theater. Being right off the freeway makes it the perfect location for shopping."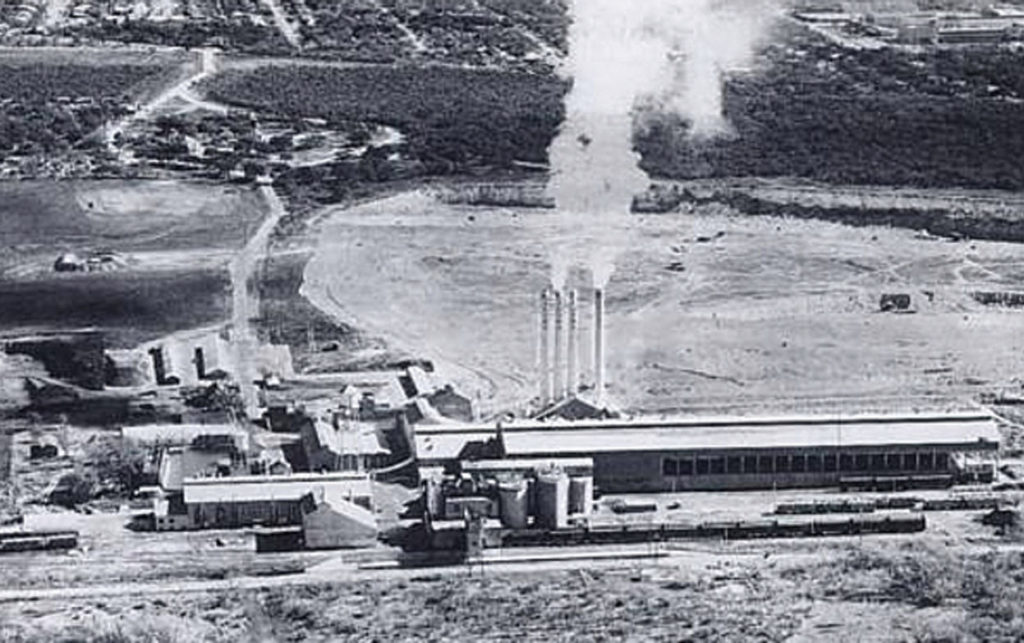 While the property is primarily retail, they haven't ruled out expanding into a more mixed- use property down the road.
"It's been discussed in the past, but there's nothing in the works right now," Gonzaba said. "There's a definite trend with being able to eat, work, and play all in one place."
Along with offering a place to dine, workout, and shop, Alamo Quarry Market has worked hard over the years to incorporate fun community events for the entire family. Its fall wine walk, which happens in September, helps support local charities while providing a fun shopping experience for participants, with swag bags and food and drink at local storefronts.
"It's a ton of fun for everyone involved," Gonzaba said. The holiday season is always a special time at the center. "At Christmastime, we have a lot of fun with Santa's arrival, local choirs, bands, and kids' games and rides. We try to do something big twice a year."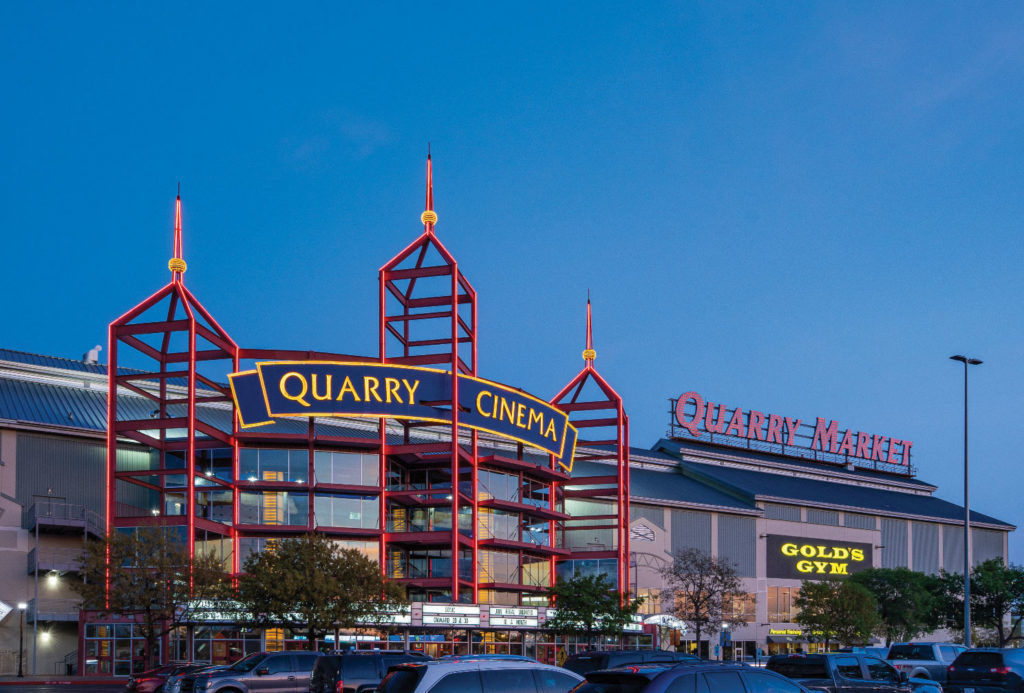 By Christie Cuthbert
Photography by Al Rendon