Some of us take to water like ducks, like those crazy Labrador retrievers who just dive right in, natural-born swimmers. But not every dog loves swimming and the water, no matter how hot summer becomes.
Dr. Chris LaBrie is a veterinarian with Kothmann Animal Hospital on Austin Highway. "Not every dog likes water," he explains. "Some dogs fear it, which causes anxiety when just bathing them or being put into a pool of water. It can be traumatic."
He says throwing your pup into the water for him to sink or swim is NOT the way to do it. "All dogs have the doggy paddle reflex, but some will just sink and not get anywhere," he says.
And whether a dog can swim has to do with breed.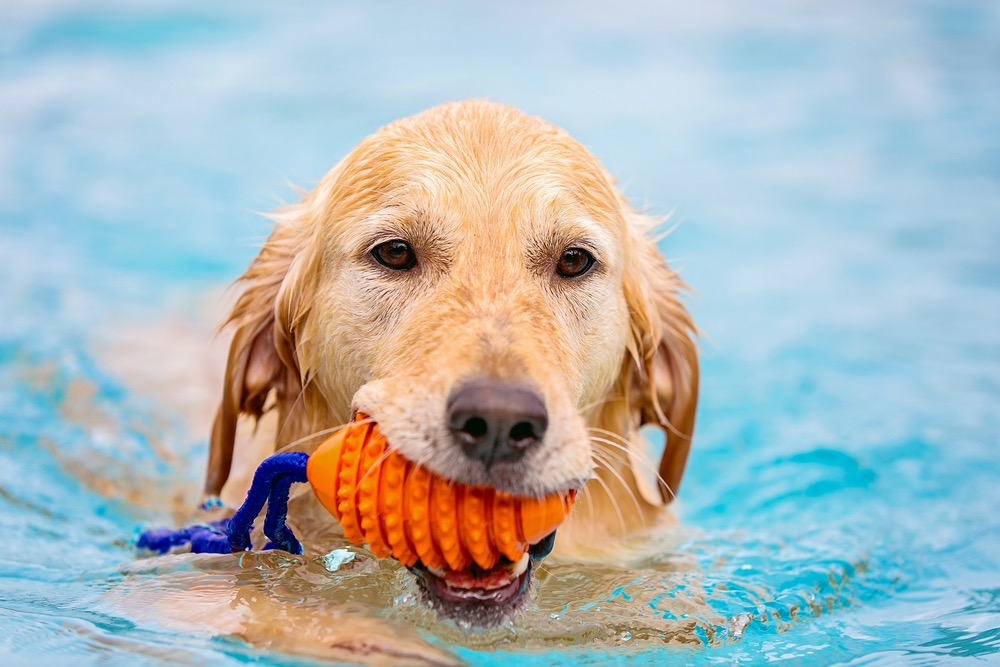 "There are dogs that are not built to swim as their body shapes vary widely, from small, compact dogs to big dogs to long dogs. Most of your swimmers, your hunting dogs, have thick coats that are buoyant and barrel-shaped bodies with long legs and big feet, which all makes them good swimmers. Whereas, if you have a small Chihuahua or a dachshund with little thin legs and not much muscle and small feet, it's more difficult for them to swim," he says.
Kothmann's had a drowning case involving a pug. Dr. LaBrie says the pooch suffered poor eyesight and did not know he was in danger, entering his family's swimming pool, but never making it out.
So giving Fido swimming lessons IS smart. Get him a life jacket with handles at the top, and take him slowly into a shallow spot. Start at the edge of the water, and stay as long as he enjoys it. When he starts dog paddling with his front legs, lift his rear end to show him how to float.
"If you are going into the pool, have training sessions, hold them, and show them where the steps to the pool are. That way they won't swim in circles and drown. They'll know where to go to escape," says LaBrie. "Even my large breed dog, a pitbull-boxer mix, has fallen in a few times, and we had to pull her out."
That's the pool. Now for the beach. You know how mom always warned you about the undertow? Riptides can drag Fido off too, so avoid rough water when swimming in the Gulf.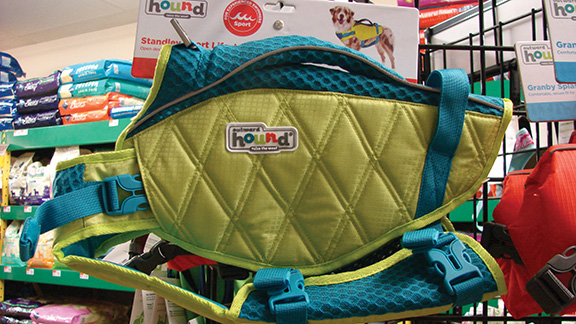 Dr. Mia Provost of River City Vet Care also has a water safety warning, about drinking the water.
"If you are taking dogs camping or hiking, standing water and ponds can contain 'giardia,' which is a water parasite that can can cause gastrointestinal problems. Symptoms would be vomiting, upset stomach and lack of appetite, so always keep fresh water," she recommends. That way when Fido is thirsty, he won't lunge for seawater, stagnant water or chlorinated pool water.
"People like to go to the rivers and lakes around here, and we see dogs who have had propeller injuries. They jump out of the boat and swim under, and that is always a concern. Rivers can also be quite high sometimes and easily sweep away a dog." she says.
Tubing in New Braunfels definitely calls for a lifejacket, and more and more, I see life-jacketed mutts safely and happily floating down river with their family.
Dog water safety is such an important issue that the U.S. Army Corps of Engineers has created "Bobber," the water safety dog. Some bright inventor has created the Safety Turtle, a collar attachment that sounds an alarm when submerged.
So when it hits 100 degrees, your pup may just decide swimming is his favorite thing to do.
Woof, woof!
Roxie
P.S. Roxie wants to remind you to call 911 this summer if you see a dog locked in a hot car. Law enforcement CAN legally rescue them. So leave your buddy home rather than risk heat stroke.
By Berit Mason