Special Needs Kids Thrive with Equine Assisted Activities and Therapies (EAAT)
People with cerebral palsy may suffer from rigid muscles. People in a wheelchair may suffer a lack of coordination. Those with autism may be easily frightened or withdrawn.
You know who can help with that? A big, old, lazy, hay-munching horse. His gentle nature and slow-moving ways bring hope and healing to those with special needs.
Equine Assisted Therapy uses horses and riding as therapy for these children and adults. There are two categories: "therapeutic riding," and "Hippotherapy," "hippo," being Greek for "horse."
"Therapeutic riding is taught by certified riding instructors. They teach horsemanship …" says Karen Fergason, PT, HPCS, who operates RISE Therapeutic Equestrian Center, in far northeast San Antonio. Learning to ride gets people outside, into fresh air, and sunshine. They forget about things, with all that "horsin' around." Their body relaxes and learns to let go.
"'Hippotherapy' is physical, occupational, or speech therapy—but we use a horse to help with therapy goals. Therapeutic riding does not involve a therapist, but Hippotherapy does." Fergason says that the lesson is adapted, to the disability. "And, we use the horse's movement … to mobilize the pelvis, to get new neural feedback, to help someone get stronger."
The Saddle Light Center in Selma was among the first in our area to offer equine therapy in 1991. "The comments that I received were, 'Oh, how cute! Giving pony rides to handicapped kids'," says Saddle Light Executive Director Kerstin Fosdick.
"It started out being anecdotal, with the parents seeing the improvements that the kids made. Then, pediatricians saw the gains in the children and started to acknowledge the value of this type of therapy. It has become more acceptable that the horse has a great influence on the rider, both physically, mentally, emotionally, and socially."
Equine Assisted Therapy dates back to antiquity, surging to popularity in the 1960s, and again in the 1990s.
As the client and the animal walk as one, the patient's muscles and nervous system are stimulated, absorbing the movement of the big beast beneath them. In riding, posture is essential. No slouching! So, clients attain better posture. Smell, vision, and hearing get a work-out, as clients groom horses, clean stalls, and learn about tack.
"I have been involved with EAAT since 2007, starting my own PATH International Center in Boerne in 2012," says Kate Vasquez, who offers both styles.
"Children who were non-verbal, said their first words up on their equine partner, beaming with pride as finally someone could hear and validate their voice. Imagine never being in control of your life because you cannot communicate, and how incredibly empowering that moment would be," she says.
People who need equipment to walk can forget about it for an hour or two. "To those needing mobility assistance from wheelchairs or walkers, being free of their assistive device, while on the back of a 1,000 lb., animal, helps them take their first independent steps … strengthening their muscles, and core, by riding their equine partner."
Thanks to the power of my brother, the horse! "We have had children, teens, and adults who have been affected by the trauma of foster care, abuse or neglect form a bond with our equines, allowing them to feel safe, and allowing their hearts to know that they are loved, and have value," says Vasquez.
Equine Assisted Therapy can help a range of patients, from those with autism to those with Down Syndrome, cerebral palsy, blind or deaf people, children with learning disabilities, dyslexic clients, and those with PTSD and depression.
It helps all ages, from children to people in their 70s, and is very affordable.
It is also a very popular form of therapy. Saddle Light has some 60 clients a week, and a waiting list.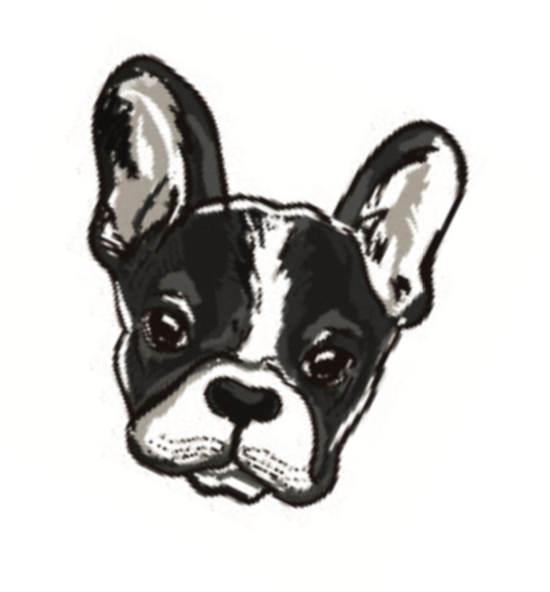 Until next month!
Woof, woof!
Roxie
---
By Berit Mason