Things That Make You Go "Ahhhh…."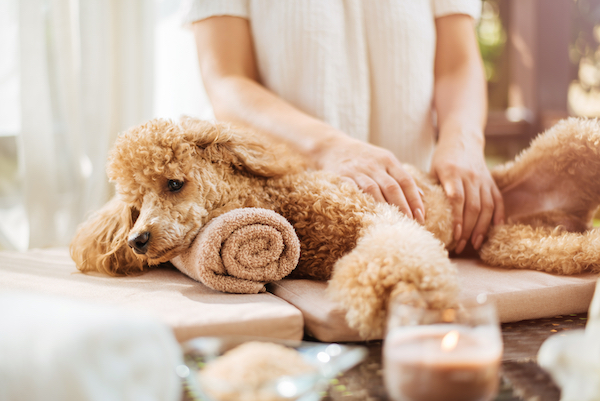 Thundershirts
These things look like doggie coats with velcro, and as a matter-of-fact, that's what they are. The ad on the "Thundershirts" website states that this product: "Applies gentle, constant pressure, similar to swaddling an infant."
Say, a thunderstorm is brewing, or it is July 4th, and fireworks are whizzing, popping, and cracking, scaring your pup half to death. Get out the old "Thundershirt," put it on Fido, and the promise is he'll sleep through the noise, like a baby. Mike's Dog Shop at the Sunset Ridge Shopping Center, sells them. "We have stocked Thundershirts, for about four years (just about as long as we have been open). They are used for dog anxiety and work by using pressure to keep the dog calm. It can be described as a constant hug for the dog," says shop owner Mike Kuykendall. A new version has a shoulder patch that releases a pheromone spray to "further soothe the nervous dog." Various models usually sell around the $50.00 mark. Kuykendall says this product must work because few customers return them. "We have sold 70, over the past four years. We have processed 6 returns, but I could see that several of those were returns to get a different size. I can't recall any customers returning the product saying they didn't think it worked, but honestly, we don't question customers when they want to return an item. Our return policy is very liberal."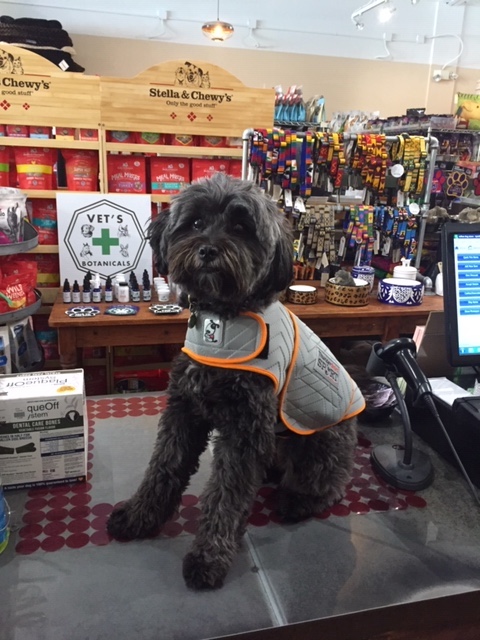 CBD Oil
Now, that it's legal again, the hemp plant extract of "cannabidiol", or CBD oil, is all the rage. Unlike marijuana, hemp plants do not get one high, as its THC is under 0.3%. Proponents swear that it eases joint pain, anxiety, depression, soothing common ailments. Dogs and humans have an "endocannabinoid" system, comprised of cannabinoid receptors that influence pain, appetite, mood, and memory. These receptors receive the CBD oil. Think Botanicals, on Broadway, sells dog CBD oil products.
"We have the pet treats. Another very popular product is the pet relief oil, just a little bottle that you can put in your dog's water, and you can use it for your cats. We have clients that have bought it for their horses. You put it in your pet's food or water, once or twice a day, depending on your pet's condition," says manager Karina Jones. As the FDA has not given CBD oil its seal of approval, I asked Kothmann Pet Hospital's Dr. Chris LaBrie about the stuff. "There is virtually no clinical research on CBD oil in dogs. There is plenty of anecdotal evidence that seems to support its use. The good news is that CBD oil is safe and well tolerated in dogs. The conditions I have seen it help most have been arthritis, cancer pain, anxiety/stress, and other inflammatory conditions," says Dr. LaBrie.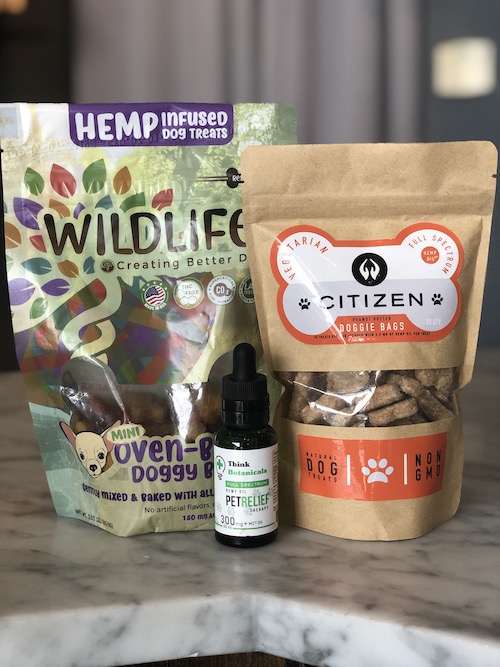 Cold Laser Therapy
My 15-year-old neighbor, Bandit Houston, gets "cold laser therapy" twice a week, and he charges up and down Patterson on his morning walks.
According to the Alamo Heights Pet Clinic, a laser zaps a stream of "light energy" into the muscle tissues, aiding cellular repair and rejuvenation.
This helps with inflammation, allergies, wounds, arthritis, and a host of chronic conditions. The clinic states the experience to be like a warm, soothing mini-massage, that instantly relieves pain and discomfort.
Massage therapy for dogs is also quite popular because, after a long day of squirrel chasing, we get achy muscles too.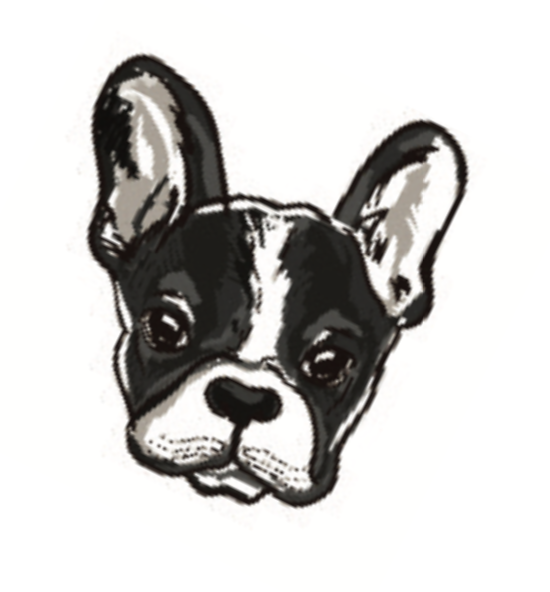 Until next month!
Woof, woof,
Roxie
By Berit Mason