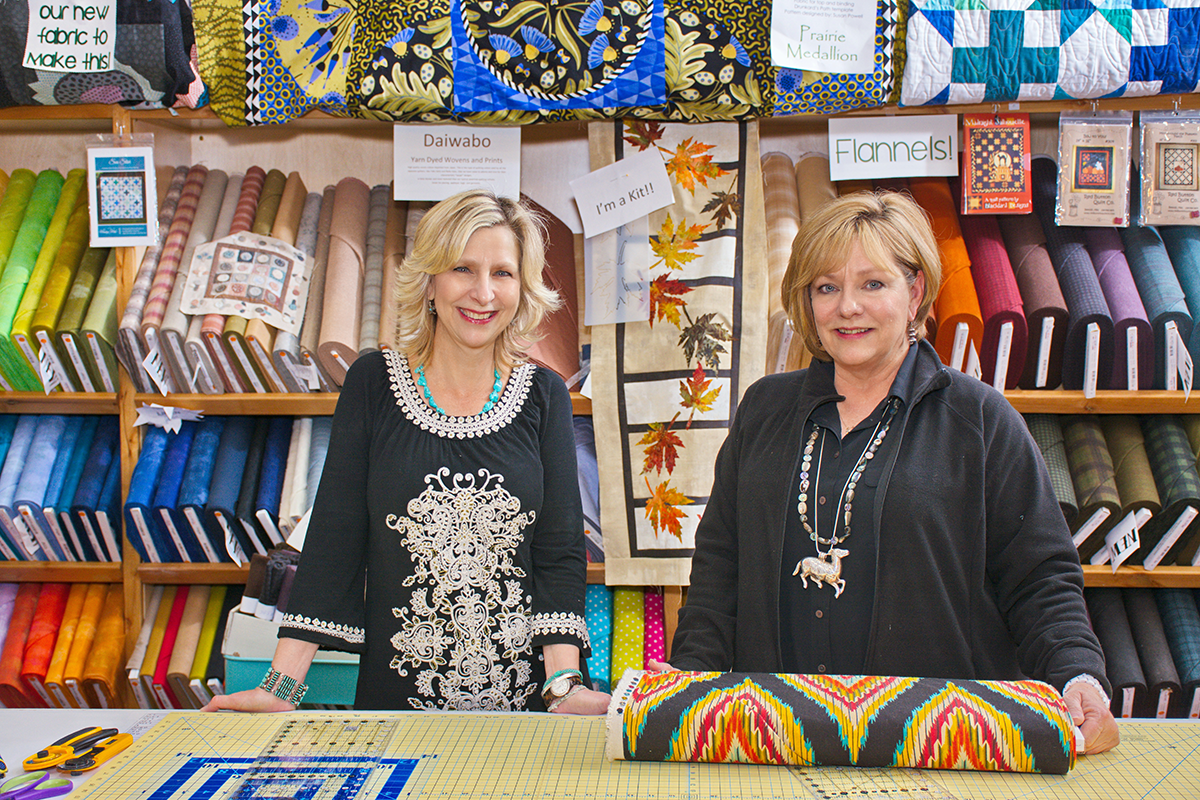 Snugly embedded in The Village Shopping Center at 6708 North New Braunfels Ave., just north of Brees, resides a bright little shop that due to its unusual specialization is, quite simply, "sew" very special in "sew" many ways. Capering with color, creativity and craftsmanship, the entire establishment happily declares its dedication to the traditional and much loved art form of quilting that, while reflecting many diverse cultural influences, is as American (and that means Heights too) as it gets.
Sporting the South Texas moniker Mesquite Bean Fabrics, this '09 compendium of cloth caters to passionate Picassos of pin-manship, all seeking the textiles, tools and teachings required to achieve the ultimate in quilting success. And since its inception, the results have been quite comforting. Yep, for anything and everything quilt-related, Mesquite Bean Fabrics has truly got you covered.
Picking up the thread of the Bean's story, let's start with the owners. Sisters Cindy Wheeler and Paula Watts never really sewed until their mother began quilting during her retirement. It wasn't long, however, before the ladies (both long-term '09ers) got the bug as well. And it might have been in their genes because, as Cindy relates, "Our great-aunt Val was quite a quilter. We even have some of her vintage 1940s samples in the shop." Anyway, after getting hooked 20 years ago, both found the craft enjoyable but lamented that there wasn't a convenient store nearby where they could go for the fabrics, patterns, threads and especially the expert guidance that was sometime needed.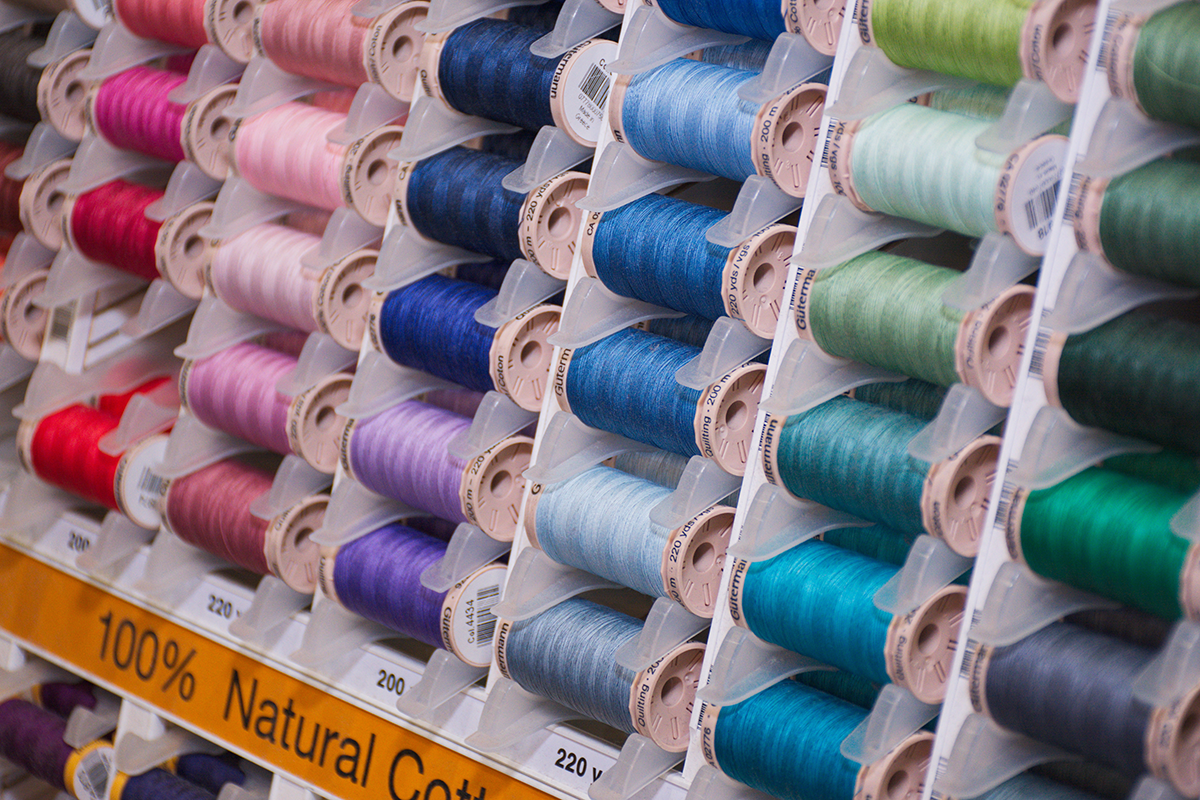 By 2015, both hit upon the idea "to open our own place" where other like-minded quilters could go for, as they both insist, "everything!" Hence Mesquite Bean Fabrics came into being – the name reflects the tenacity of the Texas tree and its ability to survive during good and hard times. And since day one, the Bean's been a hit with locals and others all seeking a superior selection coupled with some expert tutelage.
Over the past two and half years quilters from near and far have beaten a trail to the Bean's doorstep. And the lure is not just the 4,000-plus bolts of exceptional cloth (see sidebar), endless varieties of threads, myriad adaptable and customizable patterns and kits, pins, scissors and other essential high-quality equipment, but also the camaraderie and closeness that any shared enthusiasm engenders. As Paula explains, "Everyone in the store at any particular time is here for the same reason – quilting – and with so much in common, friendships quickly blossom. With our patrons, we establish more of a family relationship than just a professional one, and that's very neat." As evidence, stop by on any Tuesday between 10 a.m. and 5 p.m. for the shop's "UFO" gathering. The UFO moniker stands for "unfinished objects," and during those Tuesday hours, quilters are invited in to work on their individual projects, visit with each other, and as the owners say, "swap stories and secrets." It's a fun and productive get-together that's proven to be very popular for all involved, and there's no charge to participate.
Beyond the extensive inventory, Mesquite Bean Fabrics further enhances its claim as a one-stop shopping destination with the addition of regularly scheduled classes. Held in a spacious, accommodating and comfortable backroom, morning and evening sessions are available, and the topics fluctuate as a number of highly qualified veteran quilters expertly guide participants through a variety of techniques, shortcuts and tips to ensure that perfect result. For the experienced to the beginner, these classes are a must for anyone wishing to improve personal skills and understanding. Visit the Bean's website (www.mesquitebeanfabrics.com) for upcoming class schedules and fees as well as other important information.
Sew, where are you going to go if quilting is your gig (or you want it to be)? Well, Mesquite Bean Fabrics, of course, because this shop really does have you covered where quilts and handbags and other appliquéd creations are concerned. And that's a wrap!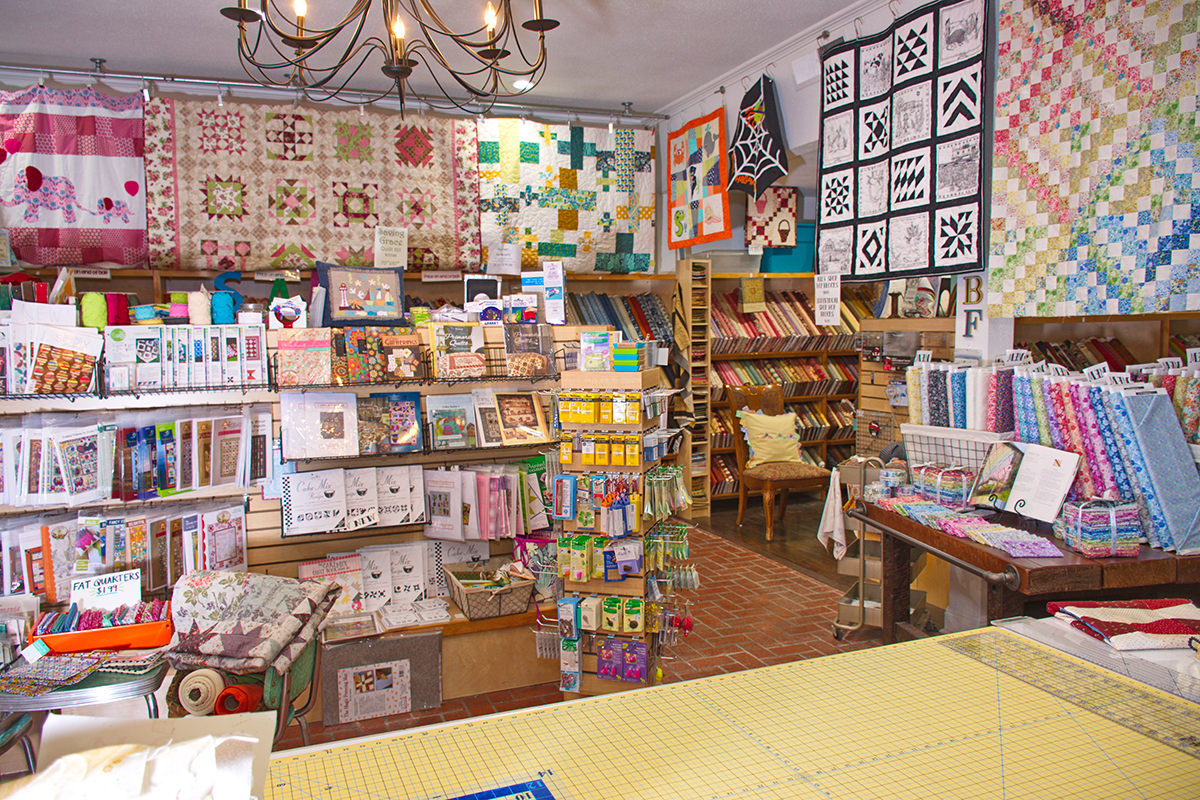 By Ernie Altgelt
Photography by Martin Waddy