One measure of success in our world (and, we're not just talking about the ZIP) is what an individual has been able to beneficially create over his or her lifetime. Contributing to the betterment of others through hard work, imagination, consideration and resolve has been appropriately lauded by all societies and we're no different here in '09. Quite simply, we respect and admire those who can "build" things that positively affect others. These are special folks and we understandably recognize them for their accomplishments.
Living in the ZIP but known throughout much of the Lone Star State is one such person. Single-handedly, the hood's own Andy Allen has "built" a company, Hill Country Classics Custom Homes, that continues to touch countless families by, not just creating exceptional rurally-situated dwellings but of greater importance, also often fulfilling the long-held dreams of the same who desire their "own place" situated on, their own acreage. But of equal measure, Andy is also to be commended for successfully establishing himself and his family as valued and giving members within our deeply generational hood – of quickly "building" numerous personal relationships across, and especially, with this community.
Originally from the Houston area, Andy spent most of his youthful summers "working residential construction." While admittedly a physically demanding way to earn some spending money, as he recalls, "It gave me the opportunity to learn every aspect of the trade including the electrical, plumbing, carpentry, masonry and other key areas all essential to home building." Little did he initially suspect that this knowledge would eventually play such an important role in his adult life.
Later attending the University of Texas at Austin, Andy (endowed with a full football scholarship) earned his BBA in Finance. But, even after graduation, he was still uncertain about a career path. The only thing he was sure of was his determination to "get out of Houston." And, like many life-changing, directional (geographically and professionally) inspirations, his particular impetus came serendipitously thanks to his parents.
The senior Allens had "toyed with the idea of retiring to the countryside" but couldn't find a "builder" they felt comfortable with. There just didn't seem to be any that "specialized" in home construction exclusively in the outback. Can you see where we're going with this?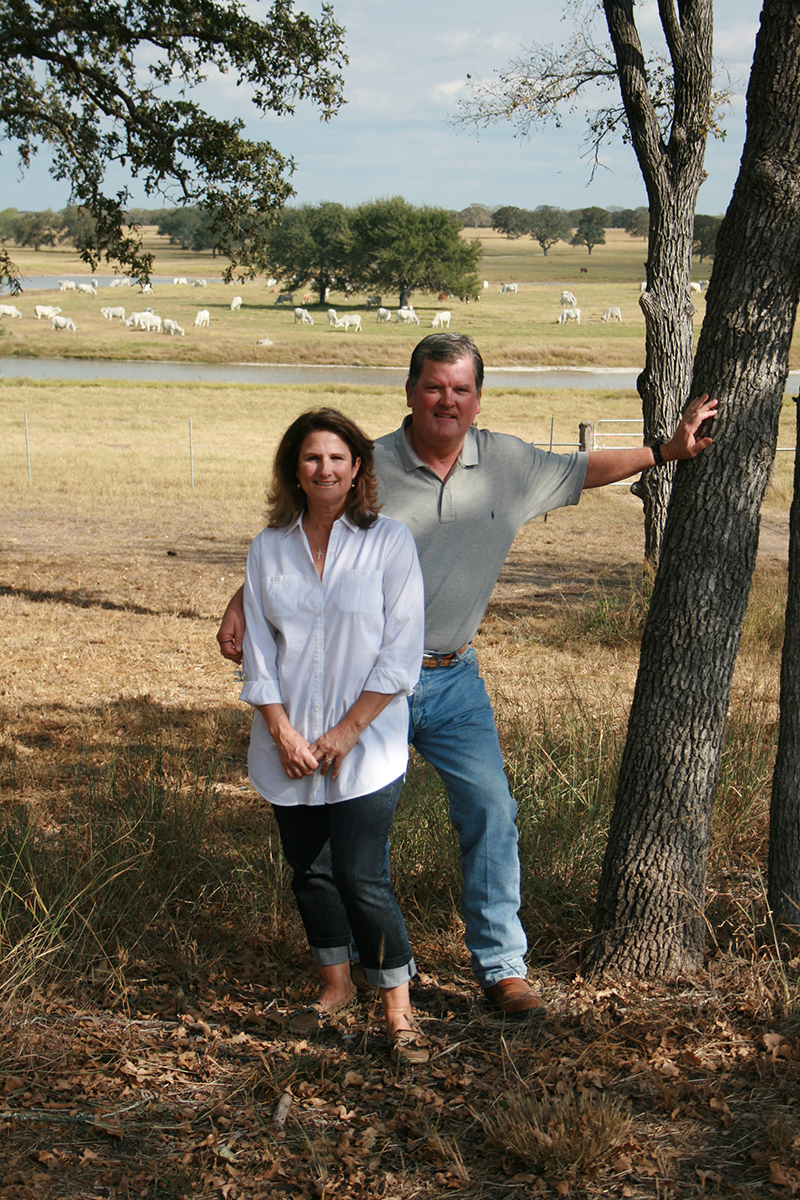 Yep, Andy, always the observant one, attests, "I saw country home construction as an underserved niche market that, as a bonus, would free me from the big city." And, in 1983, full of excitement, energy and vision, he moved to San Antonio (since it was located at the beginnings of the Texas Hill Country), bought some property in Boerne on Interstate 10 and, after completing his model homes, opened for business. His first assignment proved to be a guesthouse for a retired couple who were relocating to Hunt, Texas. The end product was a hit, word spread and, as evidenced across greater South Texas today, many other home-building projects ensued over the past thirty-plus productive years.
But again, a successful rural home construction business isn't the only thing that Andy has built over his fruitful lifetime. Moving to the '09 area in the early eighties, the young entrepreneur and his wife Julie set out to find a place to settle. With his company newly headquartered in Boerne, the decision to locate outside of the Hill Country surprised some but, when the Allens considered their future needs and "where they wanted to be," San Antonio, and more specifically, the Alamo Heights area, proved to be irresistible. Lured by the amenities, school system and other metropolitan inducements, "this is where they ended up" – and, more importantly, have happily remained ever since.
But, as many recent arrivals can attest, moving into any new area can be challenging. However, in typical Allen family fashion, the pair, and later their sons (all three AH grads), soon established themselves as a welcome part of their adopted community by developing countless new friendships and connections over the decades through their many social, business and charitable involvements. The upshot, as Andy attests is that, "Living in the '09 area has been a great fit for our family."
Currently, with his business humming along nicely and comfortably residing in the Terrell Hills home he and Julie built some 25 plus years ago, Andy has been able to enjoy a little more free time from work that he now happily devotes to spending with his wife, his children and grandchildren, often at his Karnes County ranch. All in all, it continues to be a good run with Andy doing what he's good at – building things – whether they're quality homes or sincerely-felt, long-lasting personal relationships and, that's pretty darned admirable. You're nailing it Andy and we in 78209 are proud to now call you one of ours!
By Ernie Altgelt
Photography by Martin Waddy