March Primaries Loom for Congressional, Legislative Seats
Voters in the Alamo Heights area have many candidates to consider in the March 6 primaries, as this November's general election will determine the fate of several crucial public offices. More than 20 people have filed to succeed Republican Lamar Smith, who is retiring following 30 years as the Congressman from District 21.
Some of the higher-profile Republicans seeking to succeed Smith in the solidly GOP district are Francisco "Quico" Canseco, a former District 23 Congressional representative; Robert Stovall, former Bexar County GOP chairperson; State Rep. Jason Issac; Boerne businessman Matt McCall; and former San Marcos Mayor Susan Narvaiz.
"In a time of stark social and political descent from our Constitutional and traditional values, I offer a responsible voice that reflects and benefits our Texan-American values," Canseco states on his campaign website.
The four Democrats looking to claim District 21 are Mary Wilson, a math teacher-turned-Austin-area minister; Army veteran and businessman Joseph Kopser, who lives in Austin but divides his work between San Antonio and Austin; Derrick Crowe, a former small business owner and former Congressional staffer; and Elliott McFadden, founder of Austin's B-cycle and former Travis County Democratic Party executive director.
"I believe that we can change the culture of Washington by electing an outsider with proven results in servant leadership," Kopser says on his campaign website.
A total of seven people are jockeying to succeed Texas State District 121 Rep. Joe Straus, who is retiring as House Speaker. The Republican moderate spent more than a decade serving the legislative district, which covers Alamo Heights, Terrell Hills and Olmos Park.
Fellow Republicans seeking to succeed Straus are former San Antonio District 10 City Councilman Carlton Soules; local businessman Matt Beebe, who mounted a primary challenge to Straus in 2014; local attorney Marc Whyte; and local attorney Steve Allison, who served on the Alamo Heights Independent School District board.
"I am running because our community needs strong, fresh, energetic leadership fighting for us in the Texas House," Whyte said on his Facebook campaign page.
The Republican primary winner will take on Democrat Celina Montoya, a former journalist with a background in nonprofit development. Montoya, an Alamo Heights High School alumna, and her husband, Luke Girdley, are raising their two children in the AHISD. She is an executive with her family's business, Alamo Fireworks.
"Texas needs a voice that represents our families, our communities, and our businesses," Montoya said on her Facebook campaign page. "I am ready for the hard work of protecting what matters for all of us."
Shannon McClendon, an energy attorney from Dripping Springs, is challenging incumbent and New Braunfels physician Donna Campbell for state Senate District 25.
This district stretches from the Alamo Heights area and northern Bexar County into the Hill Country.
Two Democrats are in the race to take on Campbell in the November general election.
Jack Guerra, a small business owner, is an Oak Park/Northwood resident. Former Army Reserve captain and Bronze Star recipient Steven Kling now runs a high-tech consulting company in Dripping Springs. "I believe our District 25 is not being represented. So to speak, in baseball terms, our current state senator pitches 'wide and outside the box,'" Guerra said on his campaign site.
Lloyd Doggett is unopposed in the Democratic primary in his re-election bid for Congressional District 35. He will be challenged in the general election by the victor of the GOP primary between Sherrill Alexander, a former cattleman in Austin, and business owner David Smalling from Maxwell.
While neither individual will see a March primary race, probate court Judge Tom Rickhoff, a Republican, will take on Democratic incumbent Nelson Wolff for the county judge post.
Two other local Democratic incumbents drew no opposition this year — U.S. Rep. Joaquin Castro, Congressional District 20, and Diego Bernal, Texas House District 123.
Early voting for the March 6 primaries will take place Feb. 20-March 2. Any primary runoffs will be held May 22. Candidate filings for the May 5 local general elections began Jan. 17 and continue through Feb. 16.
Alamo Heights Approves Argyle Expansion
The Alamo Heights City Council on Dec. 11 approved plans to expand The Argyle.
Officials with the historic member/guest dining club are enlarging the facility by building an outdoor sitting area and accessory structure.
Officials also successfully asked the city to abandon a portion of Argyle Avenue to accommodate the expansion plan.
DoSeum Taps New CEO
Daniel Menelly took over as chief executive officer of The DoSeum on Feb.1, succeeding Julie Huls. He is an experienced science educator and nonprofit management expert with a background in Science Technology Engineering and Math (STEM) education in both formal and informal learning environments.
Menelly comes to The DoSeum from the Rochester Museum and Science Center (RMSC), where he served as president and chief science officer. "While our search took some unexpected time, Dan is definitely worth the wait," said Suzanne Goudge, DoSeum board president, in a news release. "Dan will be such an asset to our local community as well as the State of Texas."
Menelly said he found out about The DoSeum during his policy training as an Einstein Fellow at the National Science Foundation. "During my fellowship, I became very interested in the potential to combine and merge models of museum and classroom learning, to inspire and to build on student interest in science, technology, engineering and math, and to keep these learners engaged into their futures," he said in the release.
"I have long admired The DoSeum's model conceptually, and I consider San Antonio a very exciting setting for informal learning in all its forms," he said.
Huls served as interim CEO from September 2016. "We are so grateful to Julie for leading The DoSeum while we conducted the search," Goudge said. "Julie enabled us to take our time with our search, and we consider ourselves extremely lucky to have had such a capable leader guide us during this interim period."
Heights Backs Basin Cleanup Agreement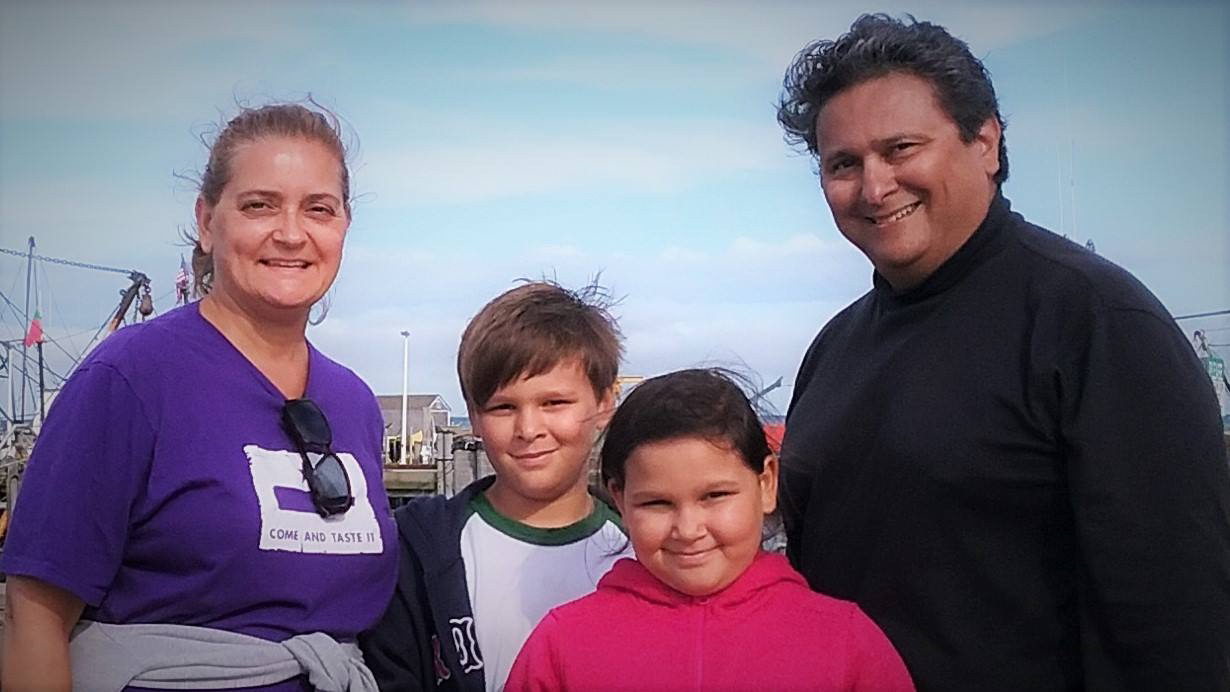 The Alamo Heights City Council on Dec. 11 approved their city partnering with San Antonio in a joint cleanup of the Olmos Basin. The two cities are working with Border Construction Services to remove trash, brush and invasive species from 6.2 acres of properties along the basin.
The target area is between Basse Road and Corona at Jones Maltsberger. San Antonio last cleaned the area between 15 and 20 years ago. The newest round of cleaning will take up to six weeks and was slated to begin in late January.
According to the new interlocal agreement, no heritage tree will be removed unless it is dying or diseased. The two cities also pledged, by agreement, to conduct more frequent cleanups in the basin.
By Edmond Ortiz