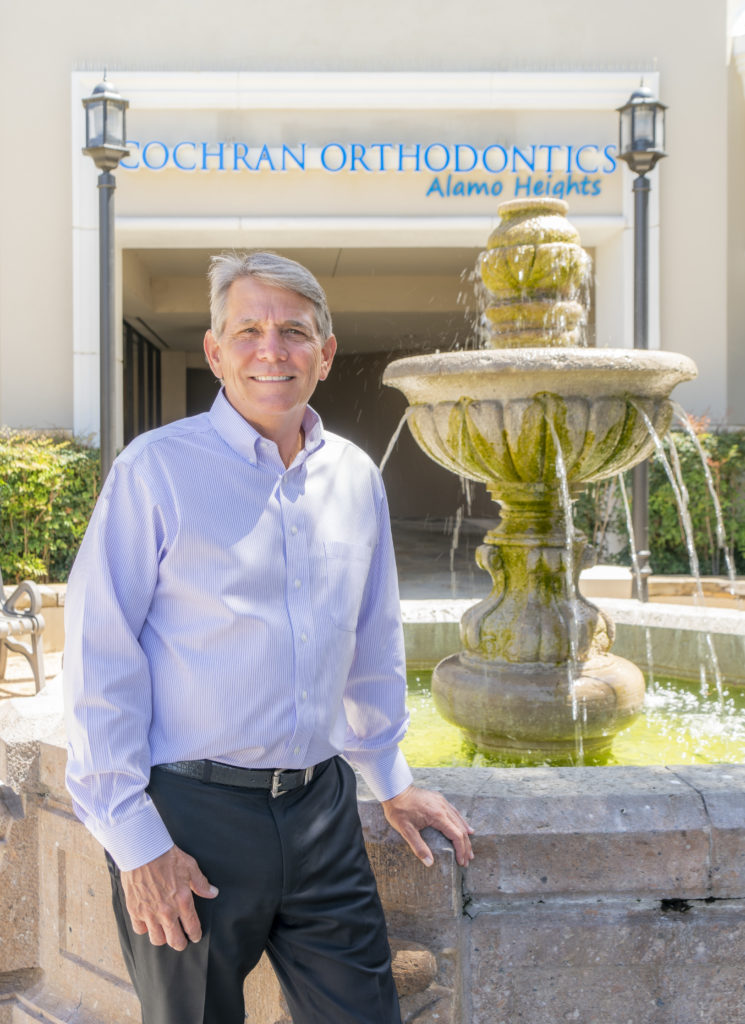 Transforming San Antonio Smiles Since 1985
From the minute someone comments on a missing front tooth when we are children, we become aware of the impact our smiles can have on others. Our teeth are very important and taking care of them is essential to maintaining our health. Dr. Devin Cochran understands this as an experienced orthodontist and has been correcting dental problems and straightening teeth since 1985.
Cochran Orthodontics has three San Antonio locations, and his Alamo Heights location is located next door to HEB in the Lincoln Heights Shopping Center. Along with his talented and professional staff, Dr. Cochran specializes in correcting overcrowding, spacing issues, as well as over and under bite problems. He also offers discreet treatment options such as Invisalign®, clear aligners, and lingual braces, which are installed behind the teeth.
Dr. Cochran completed his undergraduate studies at The University of Texas in Austin and received his Doctor of Dental Surgery degree at U.T. Health Science Center. He initially began his dentistry practice in general dentistry, but after seven years, he decided to pursue his desire to specialize in orthodontics and went back to school, attending the U.T. Dental Branch in Houston. Upon returning to San Antonio, Dr. Cochran opened his first office near Bitters and Blanco and began building his patient clientele, treating children, teenagers and adults.
Devin Cochran was born in Oklahoma, but he was raised in San Antonio and graduated from Churchill High School. He has been married to his wife, Eileen, for nearly 40 years now, and together, the couple has three sons, ages 32, 30, and 19. They support numerous charities in the community, and he even mentors students from elementary school, through high school, with the ACTS Mission organization. As a member of The San Antonio Dental Society, Dr. Cochran also mentors dental students in their freshman and sophomore years of college, helping them navigate their courses and preparing them for the transition from student to doctor.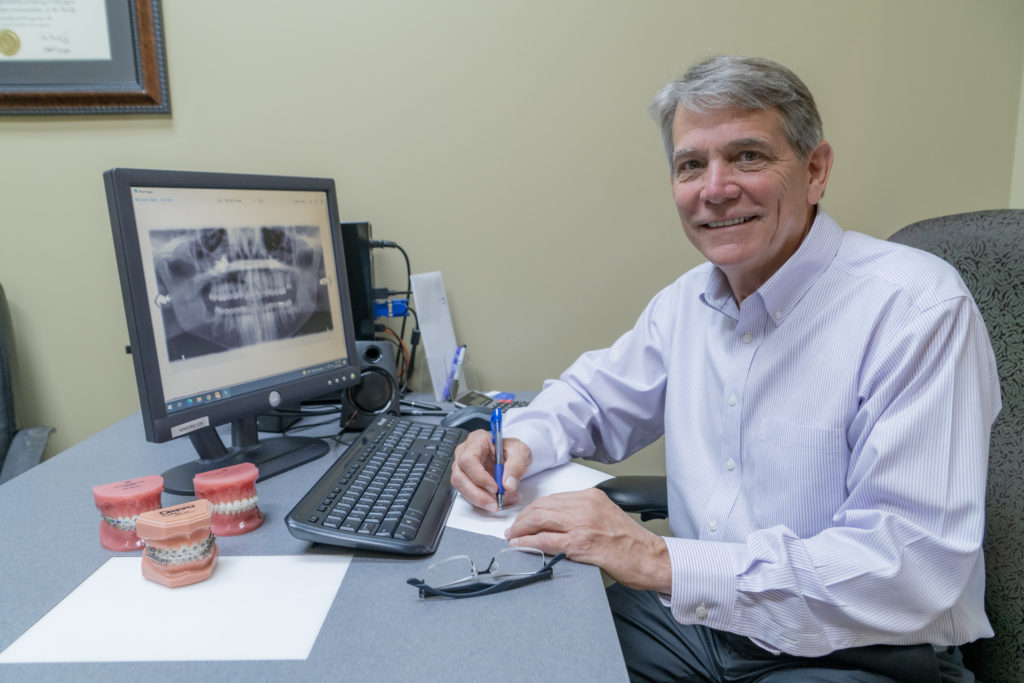 The team at Cochran Orthodontics has extensive experience diagnosing and treating a variety of dental problems and aesthetic issues. They will come up with a customized treatment plan based on the patient's needs, desired outcomes, and budget, and will work with each individual every step of the way until the perfect smile or dental outcome is achieved. In fact, Dr. Cochran has created a unique publication to educate patients and walk them through the process of orthodontic procedures. You can access "The Top 10 Things You Must Know Before Choosing Your Orthodontist" on their website. It's full of information about the practice itself, their philosophies and patient promise, along descriptions of the types of procedures and treatments available.
Although 30% of Dr. Cochran's patients are adults, the practice begins to see patients as young as seven years old, as dental problems are diagnosed. The majority of adolescent patients will begin their orthodontic treatment around 12 or 13, and the average time it takes to correct dental problems and straighten teeth is 20 to 24 months, with monthly visits to adjust hardware and assess treatment progress. Cochran Orthodontics offers affordable payment options, and convenient appointment times, including Saturdays when needed, at their three locations across town. Every new potential patient will receive a complimentary New Patient Assessment appointment, and every treatment plan is backed by the Cochran Orthodontics satisfaction guarantee. You only need to read the testimonials on their website to know that Dr. Cochran and his staff truly care about their patients, and their award-winning focus on individual treatment programs will leave you with the most beautiful smile in the room.
By Meredith Keller
Photography by Al Rendon