Many people don't give much thought to the bank they entrust to safeguard their hard-earned money. It's a relationship that some of us just take for granted. We expect that the financial institutions we choose to do business with will always be solid, and for the most part, that is true. However, most of us don't know how our banks came to be the trusted community partners they strive to be. Do you know the history behind your bank? Do you entrust your income, investments, and savings to a local institution, or do you bank with a national company because they happen to have a branch on the corner in your neighborhood?
There are several banks that originated right here in San Antonio. Still, one financial powerhouse has withstood the test of time and continues to grow and successfully adapt to economic fluctuations and consumer demands. Broadway Bank opened its doors to serve San Antonio in 1941, and the very first branch sat on the corner of Broadway and Cleveland in Alamo Heights. Founded by Colonel Charles E. Cheever, Sr., and his wife, Elizabeth Cheever, today, it is the largest independently owned bank headquartered in San Antonio. There are 60 bank branches, ATM locations, and loan centers in and around San Antonio and Austin. The Broadway Bank footprint extends as far as Fredericksburg to Round Rock and Seguin to Hondo.
This year marks the 80th anniversary of Broadway Bank, and its original mission still holds true today. Charles E. Cheever, Jr., Chairman Emeritus, and the son of the bank's founders, at age 93, would still tell you, "We at Broadway Bank will look to the future, remembering our past, and do what is best for our customers, employees, and stakeholders."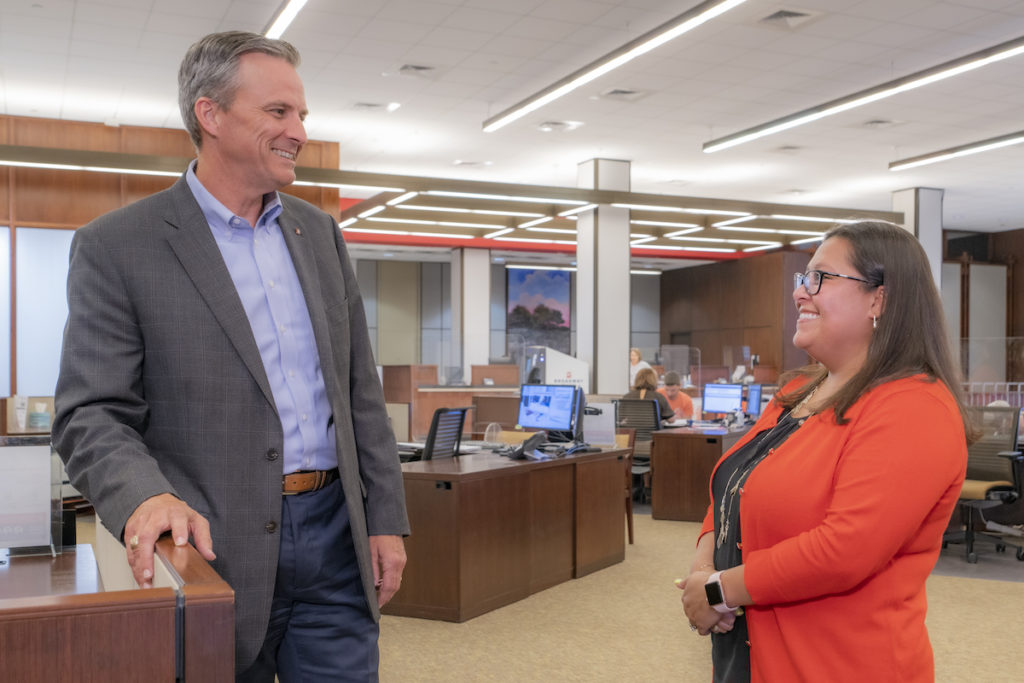 The bank has always been on the cutting edge of the industry, creating programs and offering services to its customers before any other bank. In 1959, Broadway Bank was the first bank in San Antonio to establish a mortgage lending division, and in 1983, it was the first to offer on-site brokerage services. The bank has always been proud of its San Antonio heritage, and it continues to focus on the communities it serves by selecting executive leaders who know the city intimately and have committed their careers to serving their neighbors.
David Bohne has always considered San Antonio his hometown, although he was born in Los Angeles. David grew up in Helotes and graduated from John Marshall High School. He received his Bachelor of Business Administration in Accounting from Texas A&M University and went on to earn his Master of Business Administration from The University of the Incarnate Word. In 2016, he joined Broadway Bank as President and CEO, following a long career at USAA Federal Bank. Bohne has served as a member of the bank's board since 2016, and he currently sits on numerous committees within the bank, as well as serving on the boards of many different local, state, and non-profit organizations.
Bohne began his career in accounting and finance, and he is also a licensed Certified Public Accountant. He has been instrumental in leading Broadway Bank in several recent initiatives that offer a better customer experience for the bank's individual and business account holders. He states that "The success of Broadway Bank is that we continue to play to our own strengths in customer service, enhancing our image by improving our capabilities through our digital, self-service and in-person customer-facing options."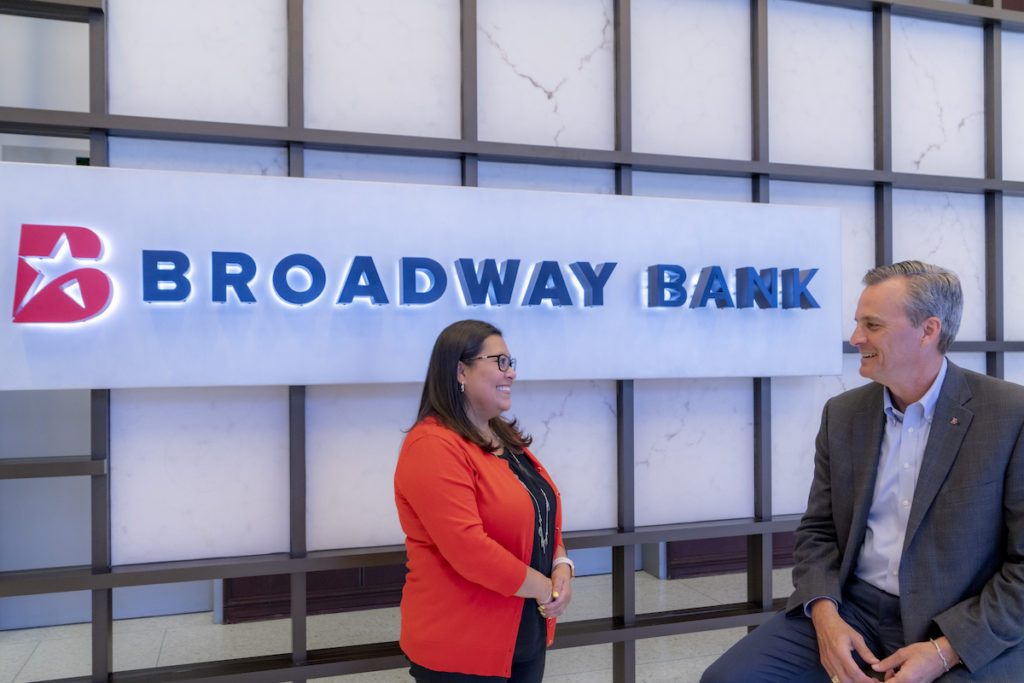 The bank is also undergoing a rebranding campaign, remodeling branches, and improving the technology available to serve its customers more effectively and efficiently. Internally, Bohne has worked with bank management to implement employee improvement programs such as the "Be Well Health & Wellness Initiative" and their Diversity Inclusion Council, made up of Broadway Bank employees from many different cultures, races, ethnicities, and orientations.
Bohne describes his workplace as one of complete inclusion, stating, "At Broadway Bank, we foster a culture of acceptance and transparency. We value the insights of our diverse workforce, and we strive to bring out the best in every one of our employees by encouraging them to bring their own, fresh perspectives to the table."
With strong bank leaders like David Bohne, Broadway Bank has managed to maintain its commitment to providing its customers with innovative and modern products, along with the latest in technology for 80 years. Balance that commitment to advancement with good, old-fashioned hometown hospitality and customer service, and you have a recipe for a successful San Antonio legacy institution.
by Meredith Kay
photography by Al Rendon