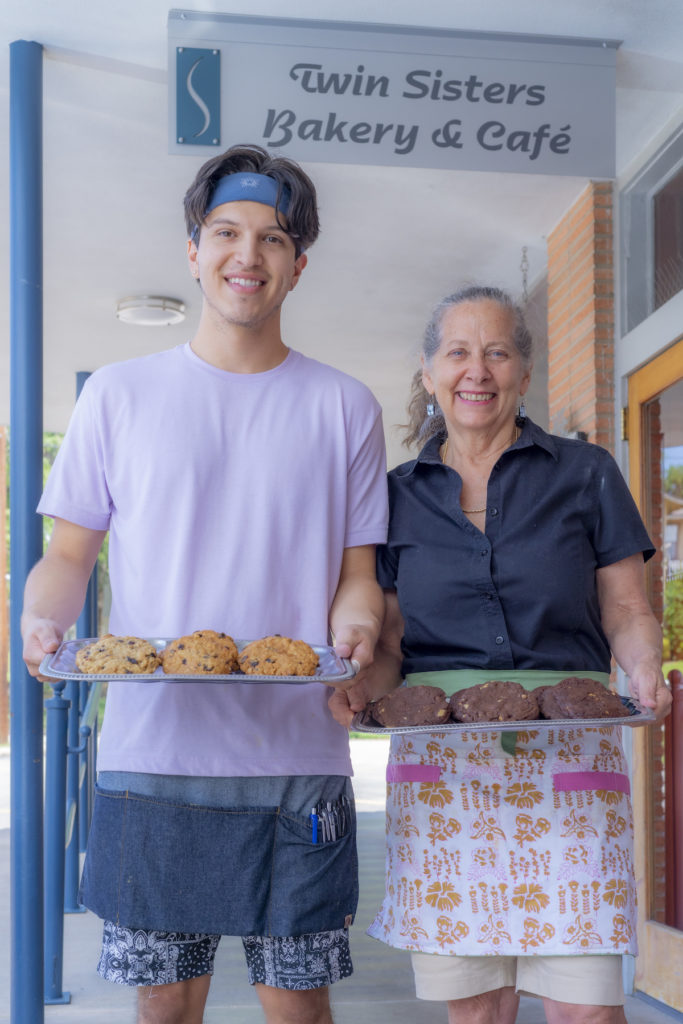 Statistically, nearly 80% of restaurants fail within the first five years of business. It is one of the most challenging industries to succeed in, and there are so many factors that determine that success. However, for one area restaurant, success has been a way of life for a pair of sisters for 40 years now.
Twin Sisters Bakery + Café is located in the Sunset Ridge Shopping Center on North New Braunfels. It still serves delicious, homemade soups, salads, sandwiches, and baked goods to loyal customers every day. Carol Pearcy and her sister, Pat Stein have called San Antonio home for most of their lives, and they are at the helm of this successful neighborhood restaurant.
The name comes from Pat and her twin sister, Priscilla, who opened the café in Olmos Park 40 years ago. They were both working in the foodservice industry and decided that they wanted to open a friendly café serving healthy menu options. Priscilla now lives in Arkansas, but this cozy café still operates on the same principles that have made it a neighborhood staple for so many years. Carol runs the Front of the House, welcoming guests and serving customers at the counter. Pat mainly stays in the kitchen, cooking, baking, and ensuring the food maintains the same delicious consistency for which Twin Sisters has always been known.
The family grew up on the Northwest side of town, and the girls attended Holmes High School. But, they believed that location would be the secret to the restaurant's success, so they decided to set their culinary sights on the Alamo Heights area, where neighbors are loyal to their local establishments. When Carol was asked what she feels is the secret to staying in business for 40 years, she states, "The key is having a great location and serving dishes that stay consistent. Customers know what to expect when they come here, and we have customers that still come in who have been with us since we opened."
Today, both Carol and Pat live in the neighborhood as well, and together they strive to continue their Twin Sisters legacy with the freshest food made in-house. The menu features healthy and delicious options like their very popular Tortilla Soup and their salad selections customized with toppers and homemade dressings. The restaurant is also known for its variety of vegetarian options, like their huge Vegetable Sauté, served with seasonal vegetables sautéed with minced ginger over natural brown rice, and their flavorful Black Bean Chalupas served on whole wheat flour tortillas.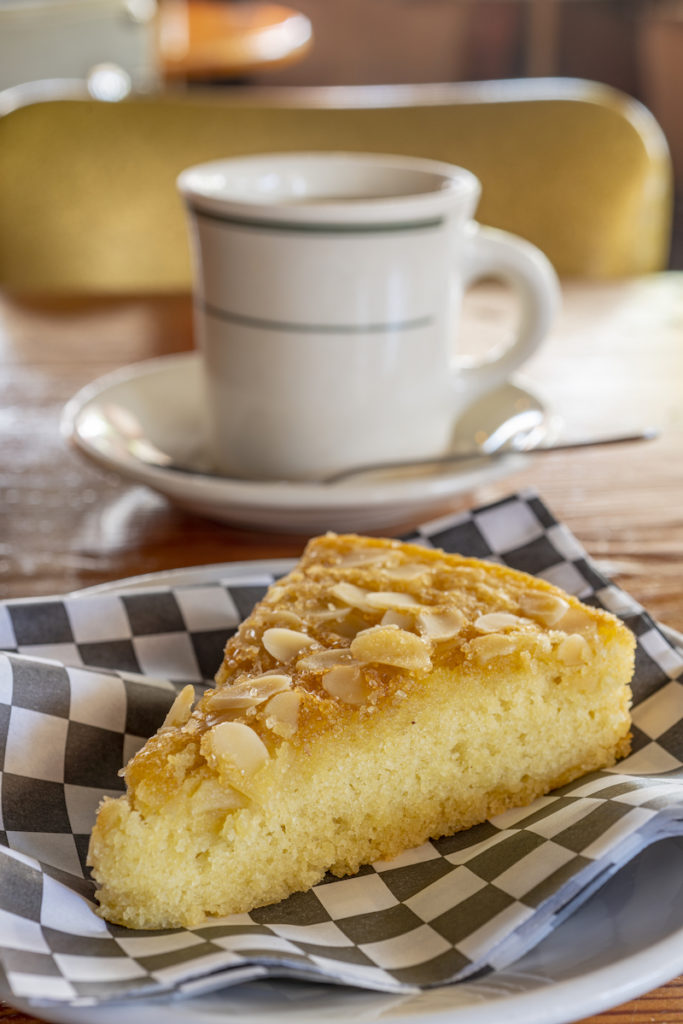 Twin Sisters is a neighborhood favorite for their sandwiches as well. One of their most popular menu items is the BAT. It's a turbocharged BLT with bacon, avocado, tomato, and leaf lettuce served on Bakery Lorraine stone-ground whole wheat or parmesan cheese toast. They also offer gluten-free bread on request. All of their sandwiches can be ordered as a half or a whole, and they are served with potato chips.
The restaurant is open seven days a week, serving breakfast, lunch, and brunch on Saturdays and Sundays. Takeout orders are big business here, and so are their outstanding baked goods, especially their sweet potato muffins and their very popular Spanish almond cake, which is made with almond flour and is naturally gluten-free. Pair this with some fresh-squeezed lemonade, and you've got the perfect afternoon snack to round out a healthy lunch.
The restaurant has a cozy and eclectic vibe with funky artwork and Kilroy"esque" pictures of the Beatles staring at you. The atmosphere is welcoming, colorful, and incredibly friendly, and the staff treats everyone like family. Twin Sisters is precisely what you would expect from an iconic neighborhood café, and the sisters don't plan on changing anything anytime soon.
by Meredith Kay
Photography by Al Rendon