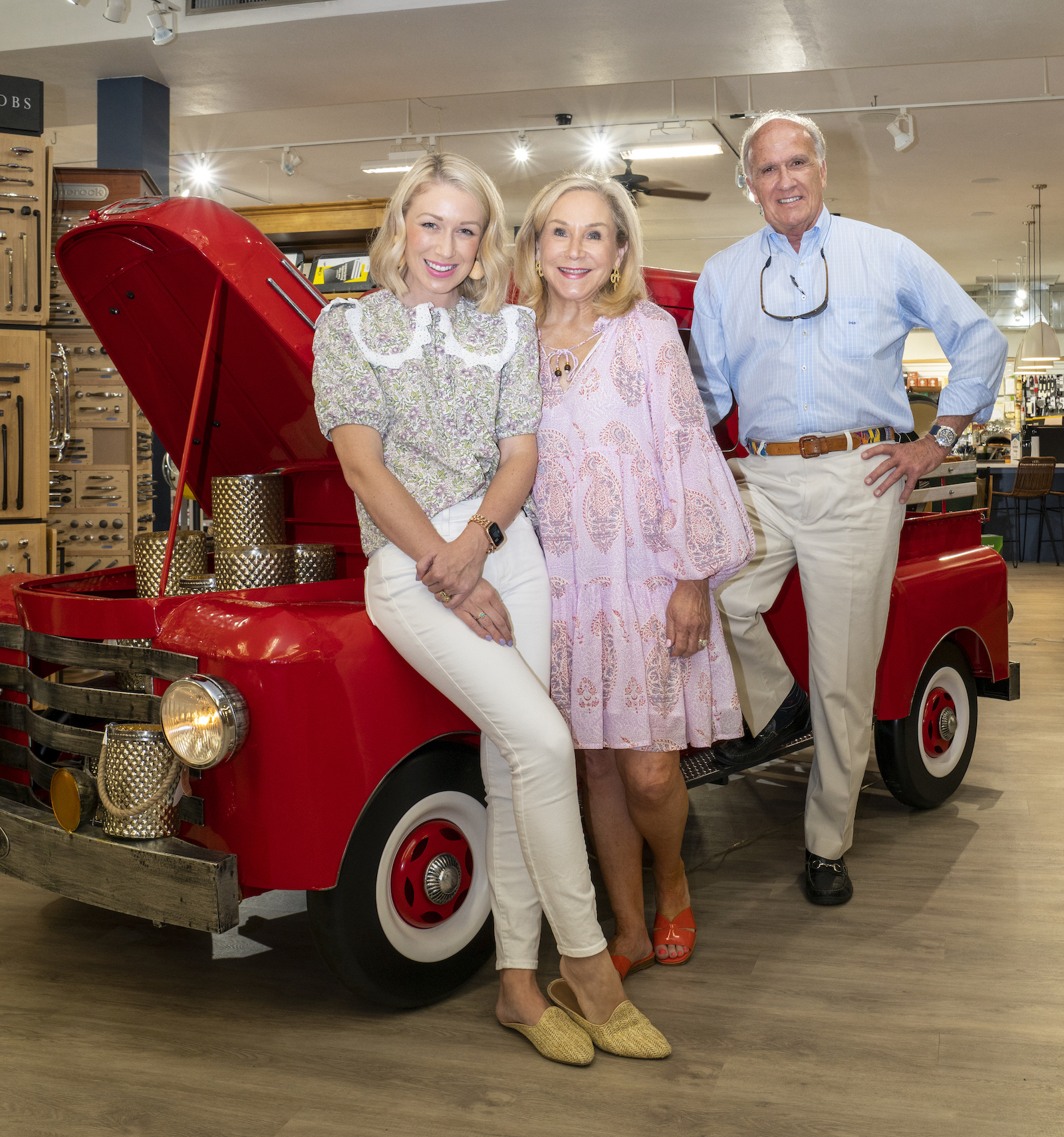 For Amy and David Doyle, owning a hardware store was never in their master plan. They both worked in successful careers in Chicago when the inspiration hit them while on vacation visiting Amy's family. David was a Regional Manager for a software company, and Amy was a Senior Vice President for a commercial real estate company. They visited San Antonio often, spending time at Canyon Lake with family. Although they loved their careers, they had always kicked around the idea of going into business together.
Sunset Ridge Home and Hardware opened its doors for business in 1995 in the Sunset Ridge Shopping Center on North New Braunfels as an Ace Hardware affiliate store. The company rebranded and expanded the store during the COVID-19 pandemic in 2020. They were able to keep the doors open as an essential business, and they are now known as Sunset & Co. They are still helping the neighbors of this community with their household needs today.
David and Amy have welcomed their daughter, Rees, into the family business as a partner. The three have created a warm, friendly, and dynamic environment for customers to find just about anything they need to repair, decorate and add character to a home. From actual hardware and paint to dishware and home accessories, Sunset & Co. has anything you need. Customers can spend hours browsing the beautiful displays and specialty items that the store carries. Some of the brands that they carry are exclusive to the store here in San Antonio. The Doyles and their daughter strive to maintain their reputation for outstanding customer service; their staff routinely goes above and beyond customer expectations to make sure that customers feel important and cared for. The majority of the staff have been with the company for nearly ten years, and a few of their employees have been with them for over 20 years.
The store is a colorful and eye-popping collection of high-end household items and gifts for both men and women. Rees describes the store this way, "Sunset & Co. is an upscale gift and homewares store with a funky hardware store on the side." Some of their most popular items and departments include their line of Benjamin Moore paints, their extensive selection of top-of-the-line barbecue grills and accessories, their designer children's boutique featuring unique clothing and toys, as well as their monogramming department. The store began monogramming specialty items in 2018. Customers can choose from an impressive inventory of household and personal gifts at the store, or they can bring in their own items to create a unique, one-of-a-kind gift. There are many monogram and custom designs to choose from, and customers can work with a monogramming specialty artist on-site to help them create something truly special.
Sunset & Co. features a beautiful kitchen department with a large demonstration area. The store holds cooking classes and demonstrations each month, hosting local celebrity chefs and guests representing their gourmet lines. You can also catch a trunk show or pop-up shop featuring some of their exclusive upscale brands like Margarita Mercantile or Coco & Jase Clothing & Accessories. Their events are listed on the website, and they are continually adding new events throughout the year.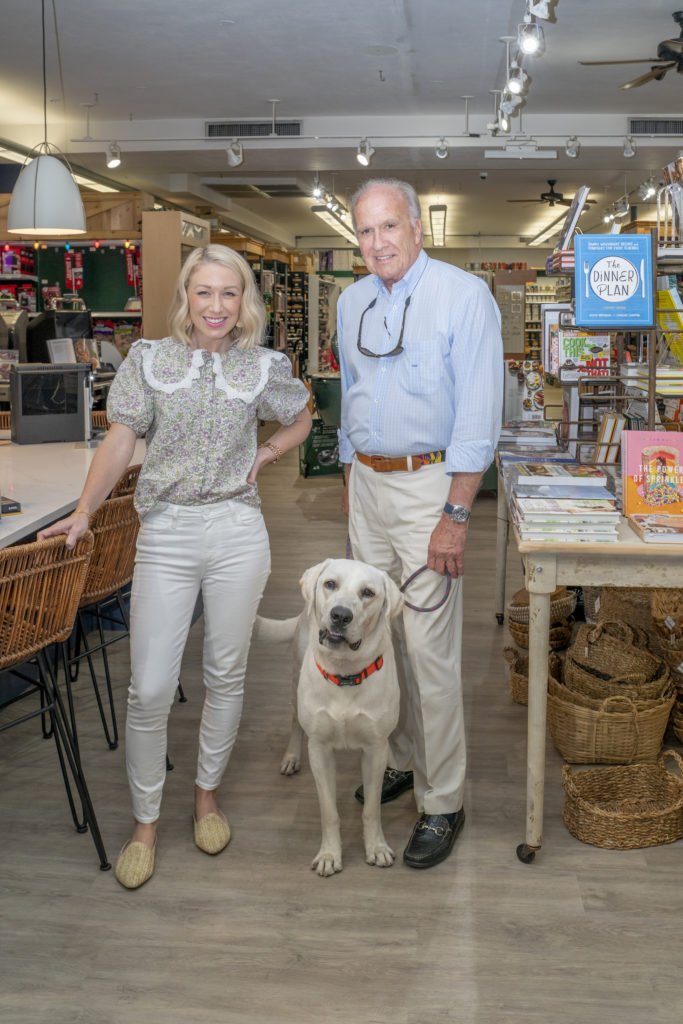 The Doyles are proud of their beautiful store, and they love the community that they serve. Amy and David live in Alamo Heights, and Rees lives one block away with her husband and two small children. They have two other children as well. Their son, Alex, lives in New York and works as an architect, and their oldest daughter, Megan, is a retired ballerina and lives here in San Antonio with her husband and four children. Their Ace Hardware affiliation is something they are proud of, and they have become quite the showcase store. There are 5,000 Ace Hardware stores across the U.S., and theirs has captured the attention of the company president, who has recognized their innovative concepts and uses them as an example of what other affiliates could strive to become.
This dynamic and outgoing family has definitely captured the market in their community, and they continue to grow and bring in new products to keep their loyal customers coming back. So, whether you are looking for spectacular holiday décor, gourmet foods, and unique kitchenware for a gift basket, or you'd like to create a personalized baby gift for a friend, you'll find all of that and much more at Sunset & Co. You can also pop in for a gallon of paint or a box of nails too. Sunset & Co. has it all, and they will be there offering superior customer service with a big smile for all of their neighbors and special guests for many years to come.
By Meredith Kay
Photography by Al Rendon