Their home is still a work in progress, and there is a whirlwind of activity as the girls play and their baby brother squeals, attempting to take a toy car from one of his sisters. It's a typical afternoon for the Boss family, newly transplanted from Boerne to Alamo Heights, and you can feel the happiness in the house as Dylan and Jordan Boss work in tandem to wrangle the little ones for snack time.
Dylan and Jordan both grew up in Boerne, and they began dating while attending Boerne High School. Dylan went on to attend the University of the Incarnate Word, where he studied accounting and pitched for the baseball team, while Jordan pursued her degree in Communications at U.T.S.A. They have three children: Violet (6), Adelaide, or "Lady" (4), and Samson (2). The girls are very fond of their little brother, and they are always doting on him and quick to share a hug.
Dylan, a licensed C.P.A., was recently made a partner at his accounting firm, ADKF, P.C., in January and has been a member of the team, working his way up since he began as an intern in college as a paper scanner. Jordan was born in St. Louis but moved to South Texas when she was ten years old, and she lights up when telling the family's story about their decision to move from Boerne into Alamo Heights during the holidays in 2020.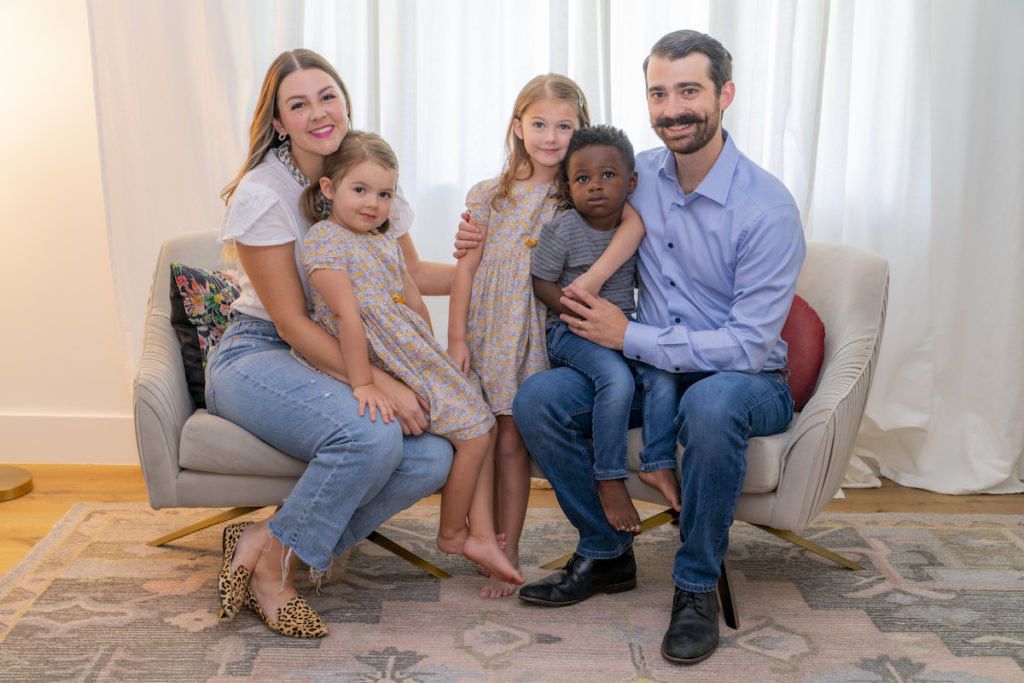 The Boss' had a very close relationship with Samson's birth mother while she was pregnant, and they are proud to consider her still a part of their family. Jordan says that, "It is an honor to call another woman 'mom' to their son, and that they want to honor Samson's birth family as well by making sure that they remain connected." She says that they decided to move to give Samson, who was adopted at birth in Dallas, a chance to grow up in a more diverse neighborhood and in a school district where there are other students that look like him.
Samson is thriving and is clearly the center of attention in the Boss household, as most 2-year-olds tend to be, stealing toys from his sisters, devouring his Cheerios, and demanding attention from mom and dad as he toddles around the living room looking for something interesting to create yet another distraction. Together, the family enjoys exploring their new neighborhood, and they are happy to live in an area with so many parks and playgrounds for the kids to explore. They enjoy going to the zoo and spending time with the grandparents, who are always willing to babysit to give mom and dad a break.
When Dylan and Jordan do get a break, the couple enjoys going out, trying new restaurants, listening to live music, and swing dancing together. Jordan laughs when she tells the story about how Dylan wouldn't even dance with her at the prom. She says, "We have big goals to someday be that old couple who dance seamlessly with one another, like the ones we see when we are out."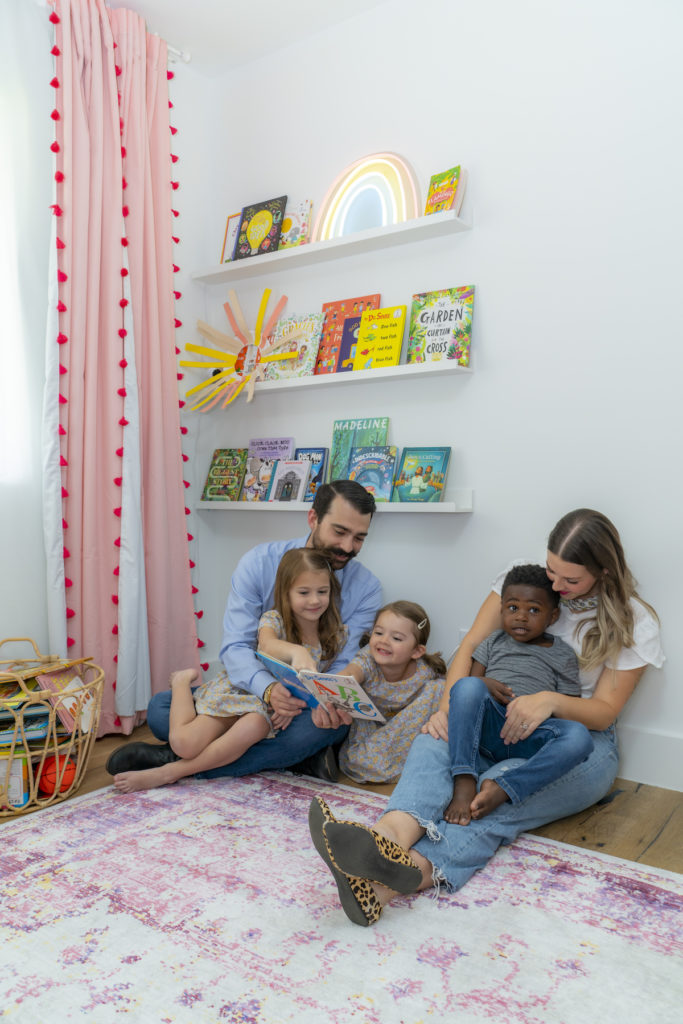 Jordan loves to take the kids to a local bakery and let them pick out a perfect little cupcake as a treat. In the same Uptown Shopping Center, The couple also makes mention of how much they love to dine at Supper at Hotel Emma, and especially raves about the Crispy Cauliflower, calling Chef John Brand "The Vegetable Whisperer."
The Boss family seems to be embracing their new home and their new neighborhood and love that everyone they meet seems to be "so friendly and truly interested in getting to know you." Both Dylan and Jordan feel like they have been welcomed with open arms, and they describe their tight-knit community as a "Classic American neighborhood where everyone has a unique story, and we all know each other's stories." They further state that "Living in Alamo Heights is like living in a small town in the middle of the big city." The Boss family is happy living in Alamo Heights, and they look forward to raising their children in such an inclusive neighborhood as they continue to live, work, play, and explore their new community.
By Meredith Kay
Photography by Al Rendon