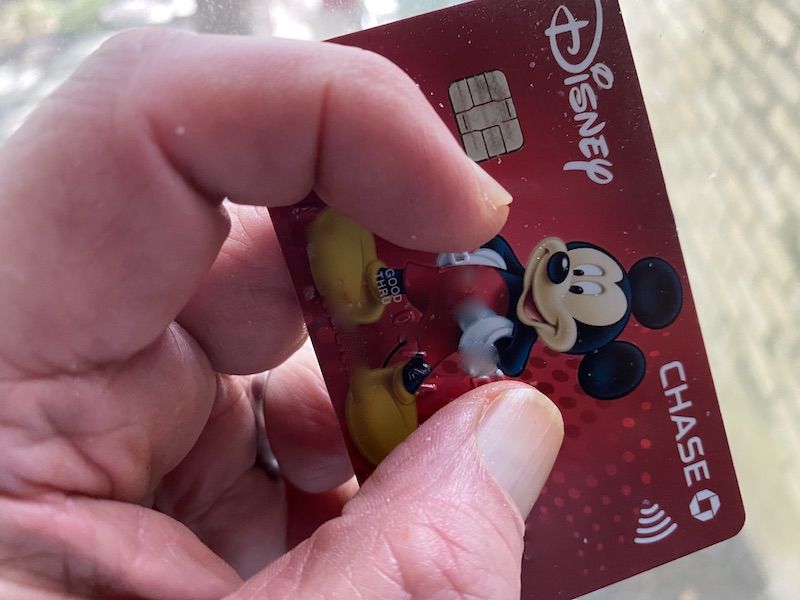 Identify Theft on Rise
Area police departments report there has been an increase in identity theft in recent months.
Police chiefs in Alamo Heights, Terrell Hills, and Olmos Park all told 78209 Magazine residents are experiencing identity theft. One of the most recent forms of identity theft involves intercepting unemployment benefits or the IRS stimulus payments.
According to Experian Credit Bureau, once a thief has your information, they can do several things with it, including:
Open fraudulent credit cards.
File phony health insurance claims.
Use your existing bank or credit card accounts to make unauthorized purchases.
Sell it to other thieves.
File a fraudulent tax return or steal your tax refund.
Access your financial accounts and steal your money.
Commit child identity theft using your child's information.
Experian identifies some of the telltale signs that someone may have stolen your identity:
You aren't receiving important mail such as bills or checks.
You get bills for items you didn't order or statements for credit cards you didn't sign up for.
You're denied credit, despite having an excellent credit rating.
You have unauthorized bank transactions or withdrawals.
You've received notice that your personal information may have been compromised in a data breach.
Your electronic tax filing is denied.
You receive unauthorized authentication messages by text or email for unknown accounts.
You get an email from an organization that says your account has been recently accessed, and it wasn't you.
You receive a bill or an explanation of benefits for health care that you didn't seek.
If you believe you are a victim of identity theft, notify law enforcement. Identity theft is a crime. Also, contact your bank and credit card companies to let them know you may be a victim of identity theft. They can help resolve issues you may be experiencing.
Lock It or Lose It
As more and more folks are vaccinated against COVID-19, many begin to venture out to enjoy life outside their homes and apartments.
But as we escape voluntary quarantines, law enforcement officers remind us to keep in mind the need to protect any valuables we have with us in our cars.
Theft from parked cars is one of the most common complaints received by police in residential neighborhoods. According to U.S. Department of Justice statistics, these types of crimes make up some 36 percent of all larcenies reported to the police. Crimes in general and property crimes, in particular, tend to be underreported to authorities. As a result, the problem may be worse than it appears in statistics reported by police.
On their website, Terrill Hills police note, "Vehicle burglary is one of the most prevalent crimes in Terrell Hills. We are seeking to raise awareness within the community that unlocked vehicles are a prime target for burglars. Please hide your things, lock your car and take your keys with you when you park at home or away.
Researchers at Arizona State University who have studied theft from cars report the most frequent location for these thefts is single-family residences.Because suburban residential areas are relatively safe and quiet, residents can become complacent about car security.
"They may leave their car doors unlocked or the keys in the ignition. Frequently, their homes' exterior lighting is wholly inadequate. Overly tall shrubbery and other brush on the premises can provide thieves with cover. An entire neighborhood filled with unlocked cars and poorly lit homes, with plenty of cover, is an inviting scene for a thief."
An unlocked car is an invitation to see what of value may be inside the vehicle. But even locked cars are easy prey for thieves who can smash a window and grab valuables in seconds.
ASU researchers recommend improvements in lighting as a way to deter theft from automobiles. "Most thefts from cars in residential neighborhoods occur at night because this is when most cars are present in these communities and because of the anonymity that darkness provides. Improved street lighting and the illumination of private property removes one of the thief's greatest allies—the cover of darkness.
Local law enforcement officers will work with residents to reduce the risk of theft from cars. Officers can recommend steps we can all take to protect our property.
Corie Properties and Compass Join Forces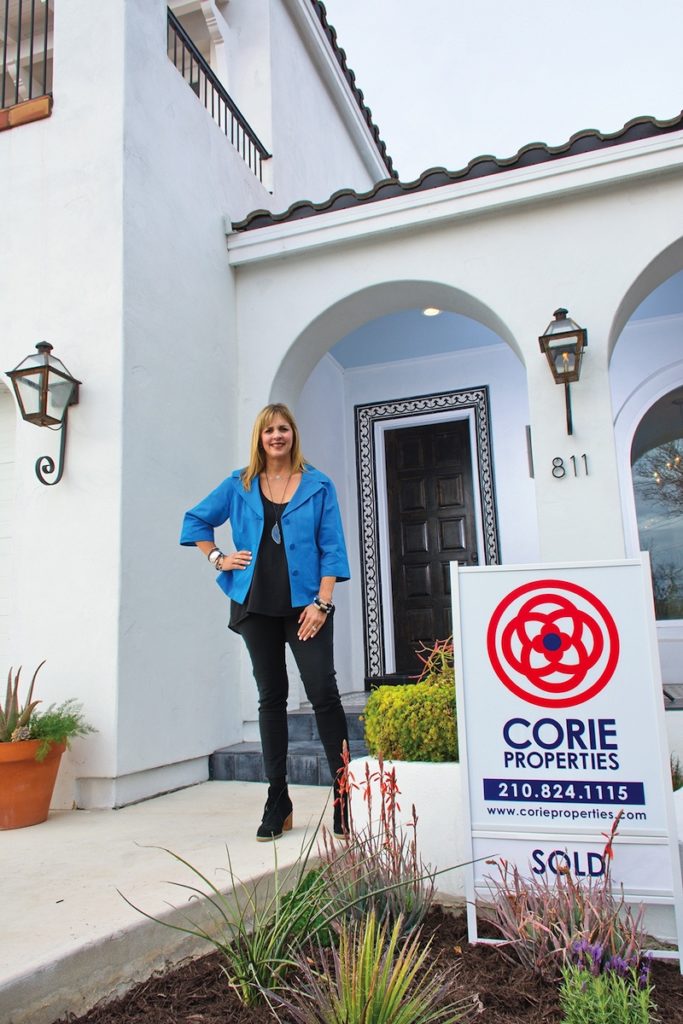 Corie Properties, the real estate technology company, founded by the late Corie Boldt, has joined Compass.
Corie Fuhrmann Boldt was known throughout her community as a high-energy power agent with an abundance of knowledge on the San Antonio real estate market, a penchant for giving back to the community she served, and a loving mother to Hunter and Samantha. Corie passed away in August 2020.
Now led by her husband Fred Hutt, the brokerage will honor Corie's legacy with the move to Compass.
"To me, this feels like a match made in heaven," Corie Properties associate broker Phyllis Hall is quoted as saying in the news release announcing the new venture.
"Through the strength of Corie's spirit, we have chosen to carry on her legacy through a strategic partnership with Compass," says Fred Hutt. "By joining Compass, we can empower our Corie Properties family and continue to provide exceptional service to our clients in a way that I know would make Corie proud."
Fred and the Corie Properties will continue to build upon the strong brand identity of Corie Properties through their new group at Compass, the Corie Properties Group.
Founded in 2011, Corie Properties has guided more than a thousand clients through the buying and selling process. Serving the San Antonio tri-city area of Alamo Heights, Olmos Park, Terrell Hills, and the surrounding communities. The Corie Properties Group will continue to operate out of their San Antonio office on Broadway.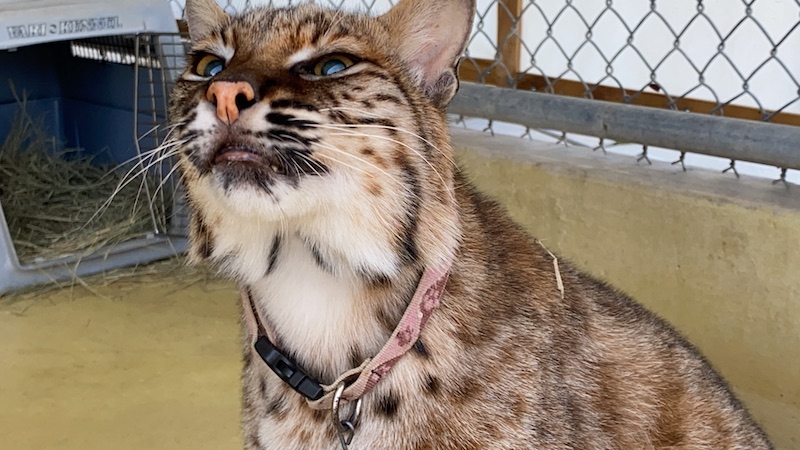 Rescued Tiger Cub and Bobcat Find Permanent Homes
Last month, 78209 Magazine reported how the San Antonios Zoo was caring for two cats seized by Bexar County Deputies. Now, there's more good news for the pair.
The zoo reports, "A confiscated tiger cub and bobcat under San Antonio Zoo's care now have new permanent homes. The tiger cub has been moved to Houston's Downtown Aquarium, and the bobcat has been moved to the Center for Animal Research and Education, a sanctuary in Bridgeport, Texas.
"The Bexar County Sherriff's Office confiscated the cats and brought them to the zoo on March 16, where they remained under the care of zoo veterinarians and animal care specialists. San Antonio Zoo frequently works with law enforcement, rescue organizations, and sanctuaries when animals are illegally trafficked or kept as pets.
Tim Morrow, President & CEO of San Antonio Zoo said, "We are honored to have assisted in this effort and to be the bridge to get these cats to their new homes and much improved lives."
Affordable Housing Project Coming to Everest Avenue in 78209
San Antonio Housing Authority (SAHA) and Miami-based Atlantic Pacific Communities plan to build a four-story apartment building with 64 one- and two-bedroom units across from the intersection of Everest Avenue and East Sandalwood Lane in the Alamo Heights Independent School District.
The apartment complex at 538 Everest Ave. will be named Vista at Everest. Construction cost is estimated to be $18.1 million. The property has been home to a landscape company.
The Texas Department of Housing and Community Affairs has provided funding for the development. TDHCA requirements limit rents to a maximum of $834 per month for the one-bedroom units and $1,000 for the two bedrooms, with 23 units priced for less, as low as $333 per month.
The LanTower apartment complex, across the street from the site, was built in 2015. It stands three stories high and includes 312 rental units. Monthly rent at LanTower runs from over $1,000 per month for a one-bedroom apartment to more than $2,000 per month for 2 to 3-bedroom units.
Construction is expected to begin in July and is projected to be completed in October 2022.
District one councilman Roberto Treviño supported the project. His staff told 78209 Magazine that he believes, "Every resident should have access to housing options in our city without being restricted, or being cornered into a specific 'affordable' part of town." Vista at Everest will be in the Alamo Heights School District, one of the state's top school districts.
The Affordable Housing Finance website says Atlantic Pacific Communities ranks 24th on a list of the 50 top affordable housing developers in the U.S.
The area encompassing West Lawndale, Everest, and Sandalwood has seen enormous development in recent years. New homes on Sandalwood, for example, have replaced most of the older, single-family homes on the block. Those new homes are selling for $300,000 to $400,000.
By: Ron Aaron Eisenberg