Although many things have changed or had to be adapted, the Mules spirit continues.
PHOTOGRAPHY BY ALAMO HEIGHTS HIGH SCHOOL JOURNALISM STUDENTS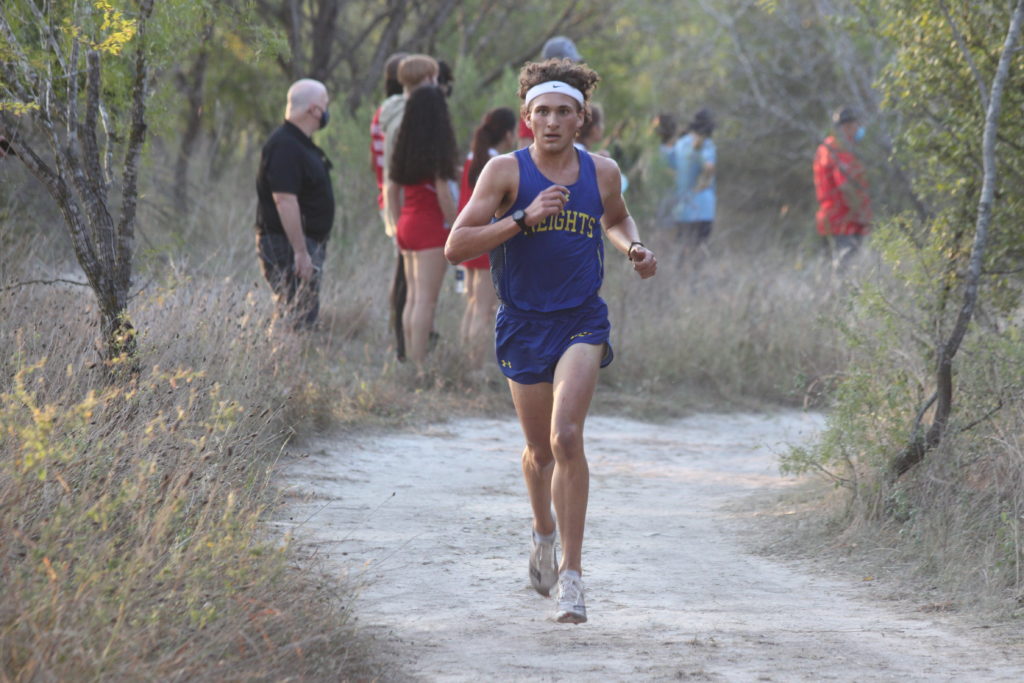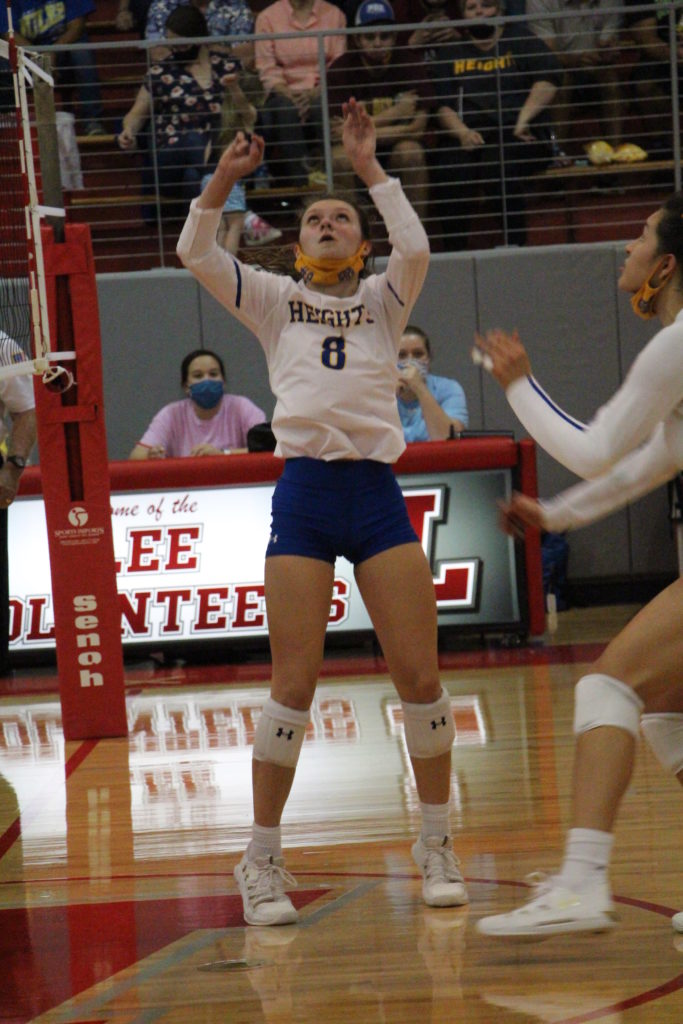 ---
Tennis Team and the Road to State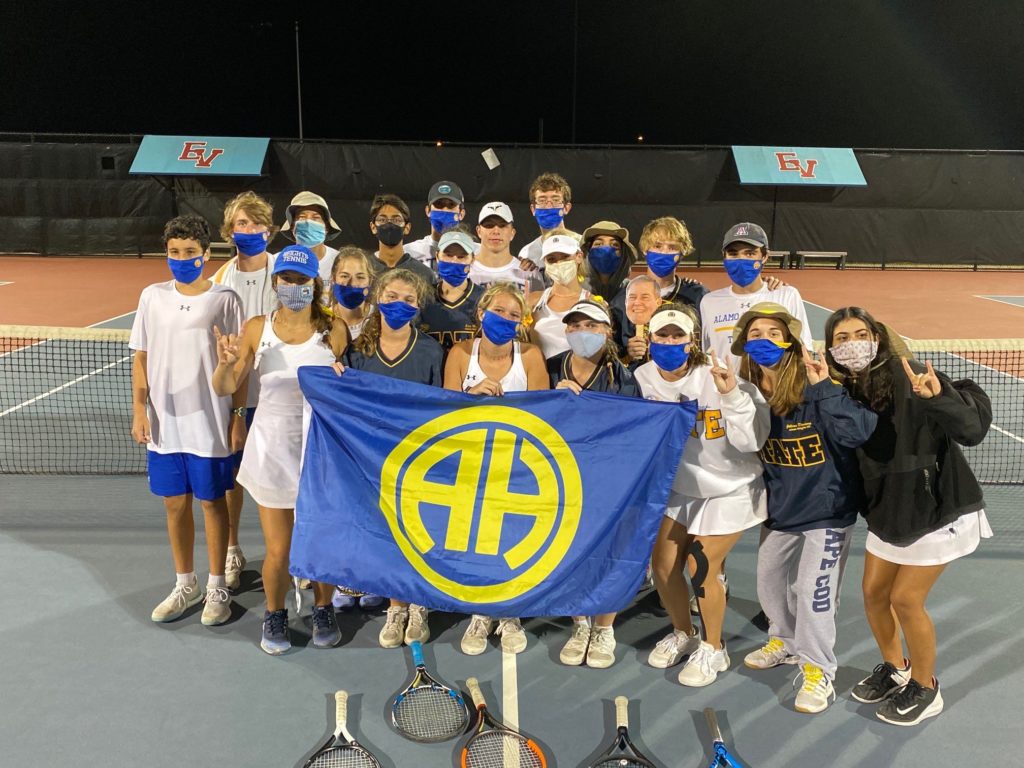 By Owen Baker, Hoof Print Sports Staff
What may have seemed like a slow start to the season, ended up marking the road to state for the Alamo Heights Tennis Team.
Kicking off the season took a bit longer than anticipated as the Mules tryouts lagged due to the Alamo Heights Tennis Center closure because of COVID. When it opened up again, there were many rain delays, giving the other opponents the advantage of more time to practice and get prepared for the season.
"At first I didn't know if we were going to be good or not because we were getting off to a late start," senior Brianna Wilbur said. "But now I feel pretty good about the team and think we have a good chance at making it to state again this year."
On September 24, the Mules took on Veterans Memorial defeating them a whopping 19-0. That was a really good confidence booster for the team. Most of the matches were really easy sweeps, but there were a few that were pretty close.
"Going in that tournament I did not think that we were going to sweep them straight through," junior Balin Patel said. "It was a really good feeling being back with the whole team and being able to beat Memorial and cheer for our team."
The next week on September 29, Heights played their toughest district match against Boerne Champion. In the beginning, they were a little nervous because the Mules were only up 3-2 in the match score. Luckily, they never lost another match and beat Champion 17-2.
"I was honestly nervous that we weren't going to be able to pull it off because there were a lot of really close matches going on," senior Lizzie Green said. "I'm really glad we have some clutch players on the team to be able to pull through and finish the matches."
On October 6, Heights took on Dripping Springs, which put up a good fight, but it wasn't enough to take down the Mules. The final match score was 17-2, taking Heights on their way to regionals and, soon to state.
"I thought everyone played very well, knowing that this was the district championship," senior Ella Hartnett said. "I'm really excited to continue on our highway to state."
It's been a successful season for AHHS's Team Tennis, with the team earning the titles of District Champions, Bi-District Champions, Area Champions, and Regional Champions!
They competed at the state contest in mid-November, once again earning top rankings in the state.
---
Mules Invited to Play in All Star Game
More than 112 players from 62 San Antonio area high schools have been chosen to showcase the area's top football talent at Heroes Stadium for the SA Sports All-Star Football Game. Players are nominated through their varsity coaches, and selected by an all-star selection committee.
Congratulations to AHHS Mules, Alex Arnold and Gage Maples for being selected for the team. Watch them play, January 30!
---
A Visit From an Earthworm Farm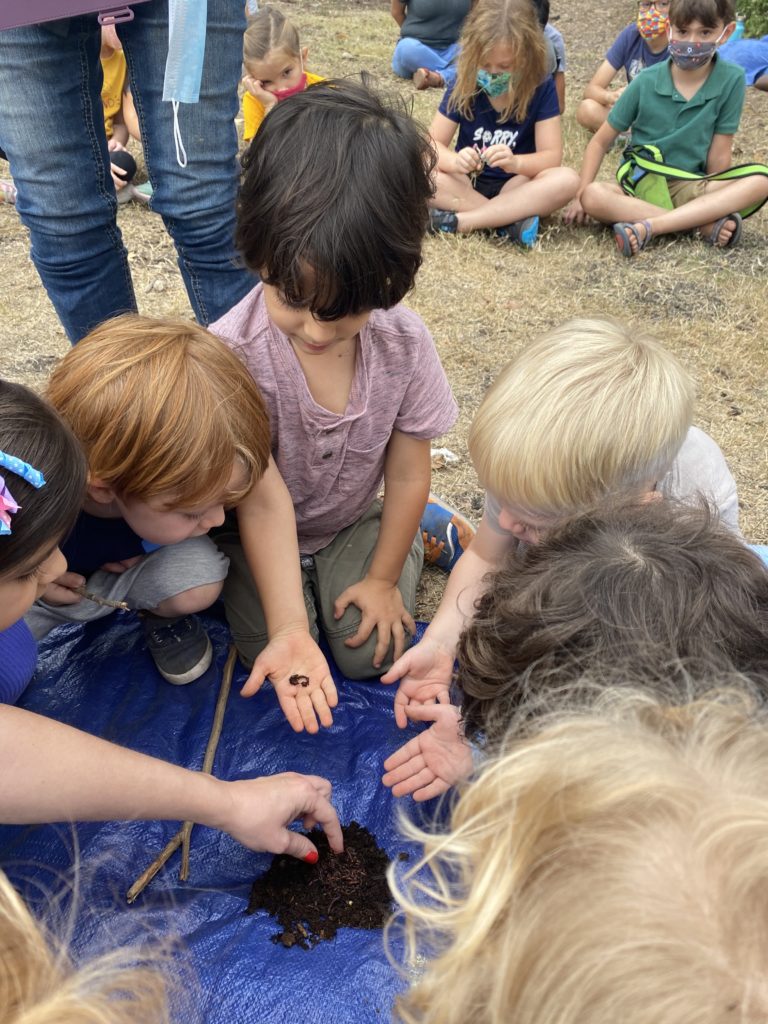 Circle School students were treated to a visit from Green Earth Worm Farm in November to talk about the benefits of earthworms and vermicomposting. Vermicomposting uses earthworms to create nutrient-rich organic fertilizer and soil conditioner. This process also improves the water holding capacity of the soil, improves soil aeration, and enriches the soil with micro-organisms.
Gardening has always been an important part of the curriculum at The Circle School and we are excited to add this component for our students. Providing hands-on learning opportunities to connect with the natural world is essential to growing the next generation of leaders and Changemakers. Childhoods spent immersed in nature lead to empowered adults ready to take the steps necessary to conserve and preserve our planet. We will keep our new red wigglers contained in a worm bin while they recolonize & the microbes adjust. At the end of winter, Green Earth Worm Farm will visit again to help us transition our worms to the earth so that we may begin our project to worm farm!
---
SMH Six-Man Football Makes Playoffs, Kicker Shines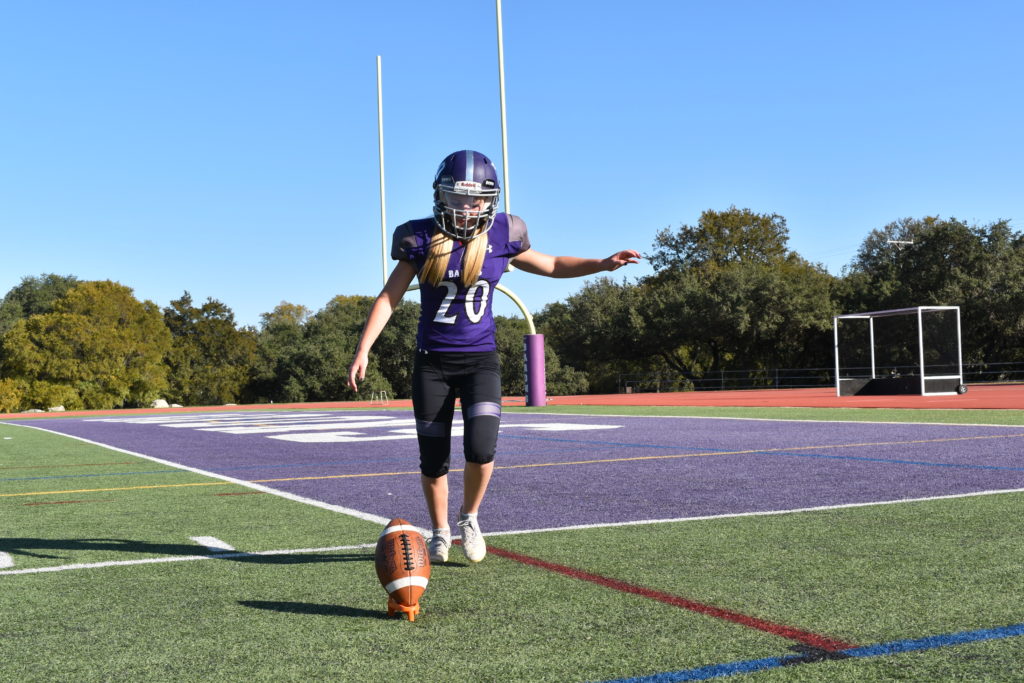 Friday night lights were back this fall at Saint Mary's Hall (SMH)! SMH reinstated its football program this year, opting to participate as a six-man program for the next two seasons. The goals were set high for the varsity football team and the Barons rose to the challenge, clinching a State Quarter-Final playoff berth.
In addition to the new format of play, the team has a surprising addition. For the first time in SMH history, a female student-athlete is a member of a traditionally all-boys team. SMH soccer star, junior Hunter Hoelscher, is the varsity kicker. Though she only kicked a football for the first time in September, she has made her mark as the kicker for the Barons as one of the team's leading scorers. Hunter said that other players on the roster have embraced her as a teammate and have made her feel truly a part of the team.
Though her first love and focus at SMH is soccer, it has not stopped Hunter from showing her competitive edge as a football player. During a game against New Braunfels Christian Academy this season, Hunter helped to tackle a kick returner, assisted by her brother Hayden, a freshman, preventing a touchdown for the opposing team.
In addition to playing on the women's varsity soccer team, Hunter is a member of the Classics Elite soccer club. She hopes to play soccer collegiately after graduating from SMH. Hunter has not committed to playing football next season, but will consider returning if the team needs a kicker and if her academic and soccer schedules permit.
The Barons previously had an 11-man program. Eventually, SMH hopes to return to 11-man competition. SMH has 14 Upper School and 12 Middle School sports with unique offerings, such as lacrosse and field hockey, along with traditional team and individual sports.