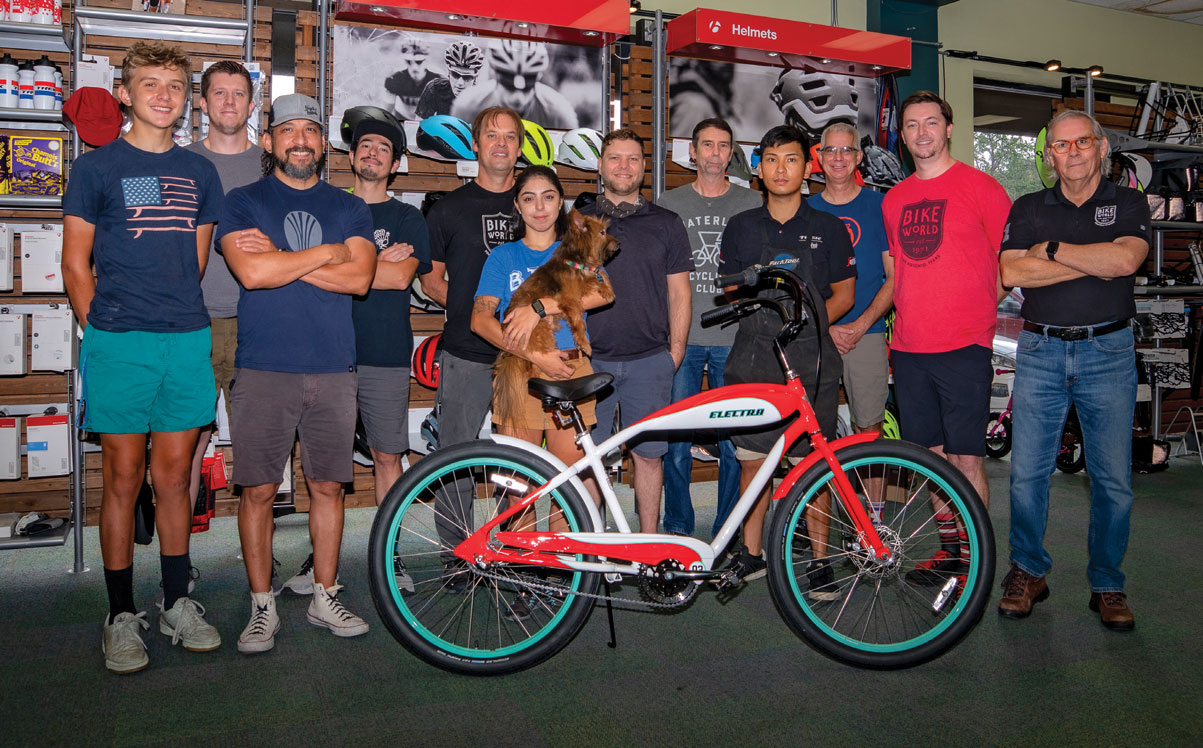 Nothing warms Whit Snell's heart more than having a customer come into his bike shop whose last name he has recognized for decades. Owner of Bike World on Broadway Street, Whit opened shop in 1971 in a 300 square foot house and has grown it into a four-store operation.
"A week doesn't go by where a customer doesn't come in and buy bikes for their kids or grandkids, telling me how their parents bought their first bikes from us," Snell said. "You'll have someone who played on our little league team back in 1972 stop by. They grew up with us. We've sold bikes to multi-generations. It is great to see the same family names come in who were our initial supporters back in 1971."
A current resident of Mahncke Park, Snell originally moved to the Alamo Heights area after graduating from the University of Texas Austin in the early seventies. While he was a film major, his love of cycling gave him the drive to start Bike World. What began as a tiny storefront selling bikes grew into a massive shop, including bike sales, gear, a repair shop, and social ride meet-ups for local clubs. Throughout the years, Snell has also opened several other locations on 281, Southwest Military Highway, and at the Historic Pearl, where he has a booming rental business.
"A lot of people who come to rent at the Pearl are out of towners who are cyclists and want to get some exercise," Snell said. "We have such a great trail system here in San Antonio, and it's a beautiful way to see the missions or downtown."
Keeping four bike shops up and running for nearly 50 years amidst big box stores and online companies popping up is no small accomplishment. Snell strongly believes the secret to a successful business is its staff. Everyone who comes to work for Bike World goes through extensive training on the bikes in person and through an online program called Trek University. His management is given purchasing and hiring authority, and since March, more than $75,000 has been given out in bonuses to Bike World employees.
"I learned a long time ago that the smartest people in your business are your employees, and if you give them free rein to do what's best for the company, they will," Snell said. "I obviously can't run a business this size by myself. I depend on our staff, and they are extraordinary. They are really smart, hard-working people. We allow them to run the company."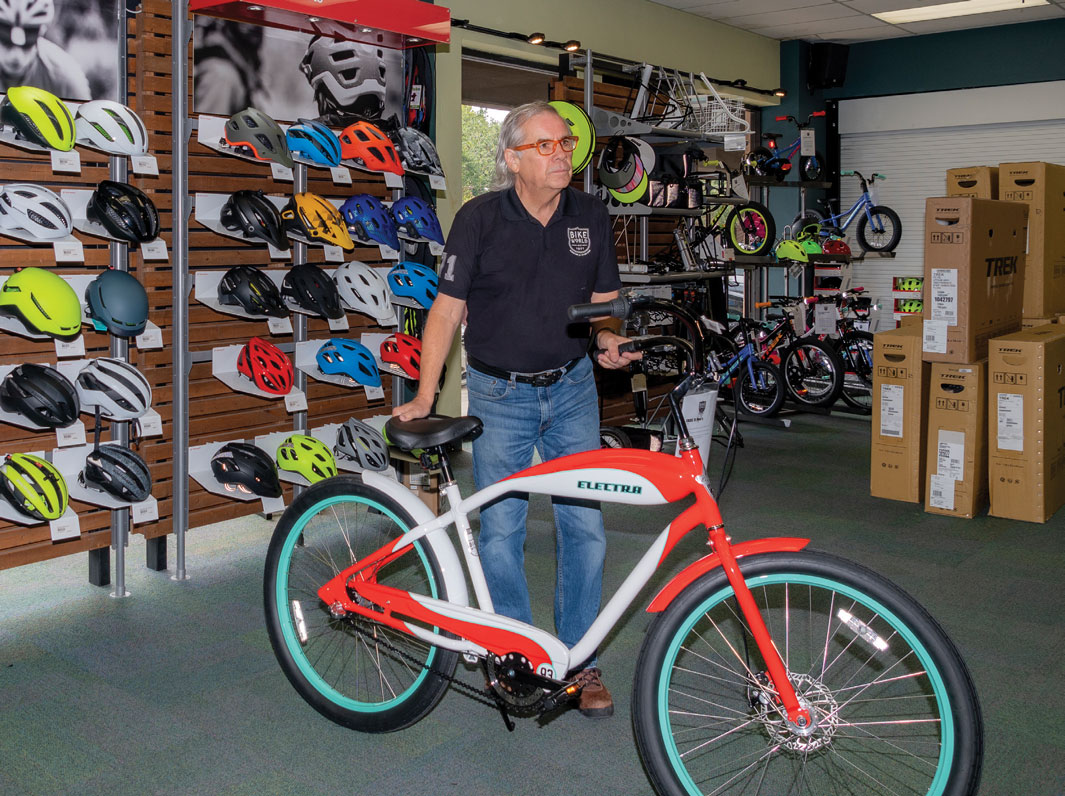 The Coronavirus pandemic and shutdown of the country have made bicycles in extremely high demand. Bike World prepared ahead of time, ordering all their inventory for the entire year in January. The store also changed its repair shop's guidelines to assist those who purchase from Bike World in a timely manner.
"We are only servicing bikes that have been purchased with us or are brands we carry," Snell said. "There is so much service work to be done coming off the shutdown, and people were having to wait ten days for work, and that's not right. When you have a kid who is out riding their bike every single day, they don't have ten days to wait for a repair. So that's one of our big changes this year. We really want to make sure we serve our customers well."
By Christie Cuthbert
Photography by Al Rendon