Local Accountant Keeps Family Close in Northwood Estates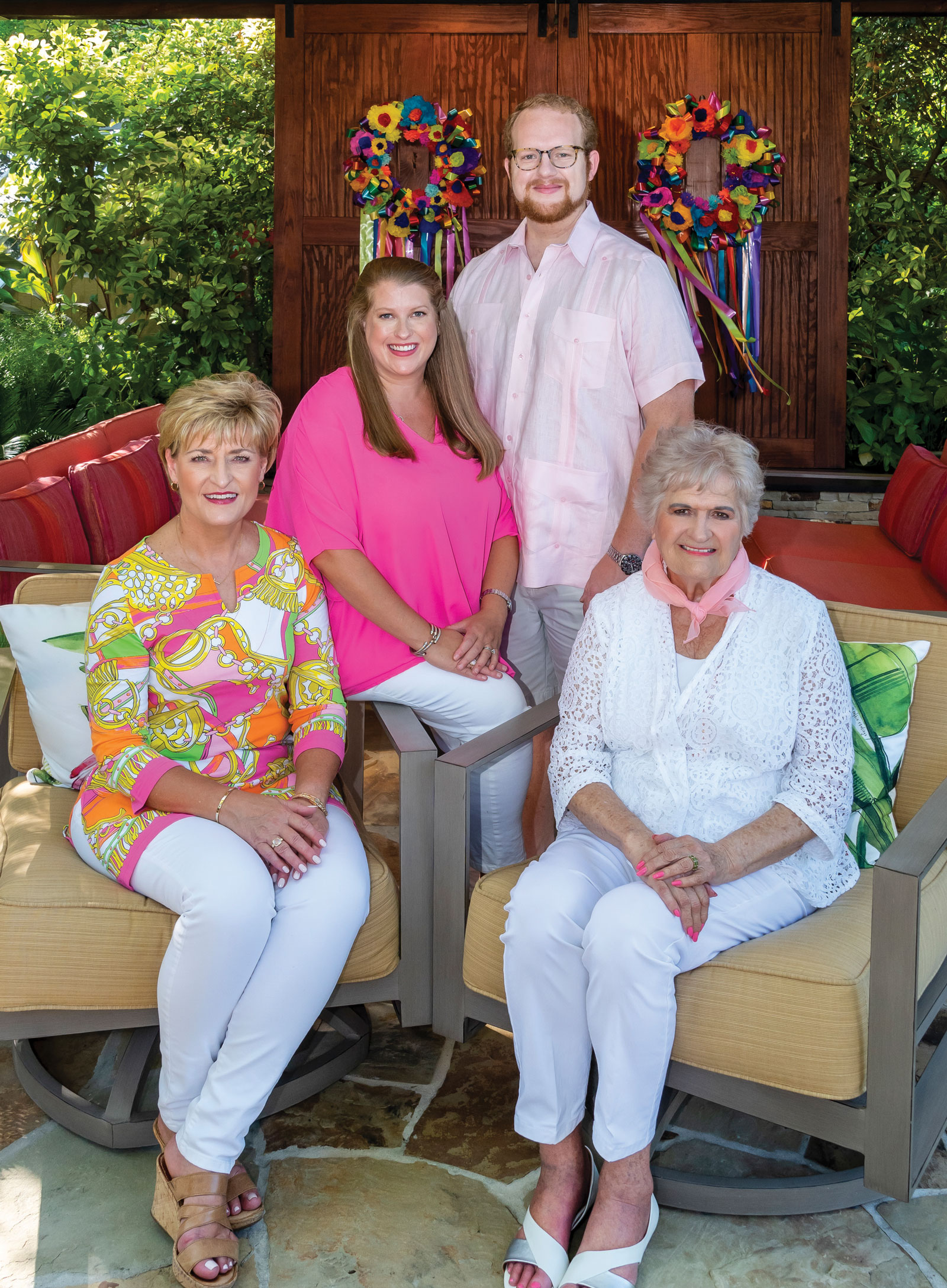 When Kim Ford moved to the Northwood neighborhood in 1993 with her then 5-year-old daughter, she wanted a place to replicate the type of childhood she experienced growing up in a small town in West Texas.
"In this neighborhood, the kids who go to elementary together stay together throughout middle and high school as well," she said. "It was really important to me that my daughter, Heather, grow up with the same kids throughout school."
The childhood experience Ford gave her daughter in moving to '09 made such an impact, Heather and her husband, Luke Caussade, moved back to the neighborhood, built a house in the backyard for Kim's mother, Jean Chesney, and are expecting their first child soon.
"It's such a great place to raise kids, that you see a lot of those who grew up here coming back to start their own families," Ford said. "Heather is literally five blocks away now. It really is such a multigenerational community."
Throughout the week, Ford is a busy woman, running her accounting firm, the KFORDgroup. When she is not at the office, she loves to work in her garden, which she calls her "recharge zone." Working on the flowers and herbs, including currently blooming hibiscus, gives Ford a chance to shut off the world and think.
"It's a time to collect my thoughts and really gain perspective on what's really important, and it allows me to think about my clients and their needs," she said. "I like things pretty. We have birdbaths and feeders and beautiful flowers. My yard is my refuge."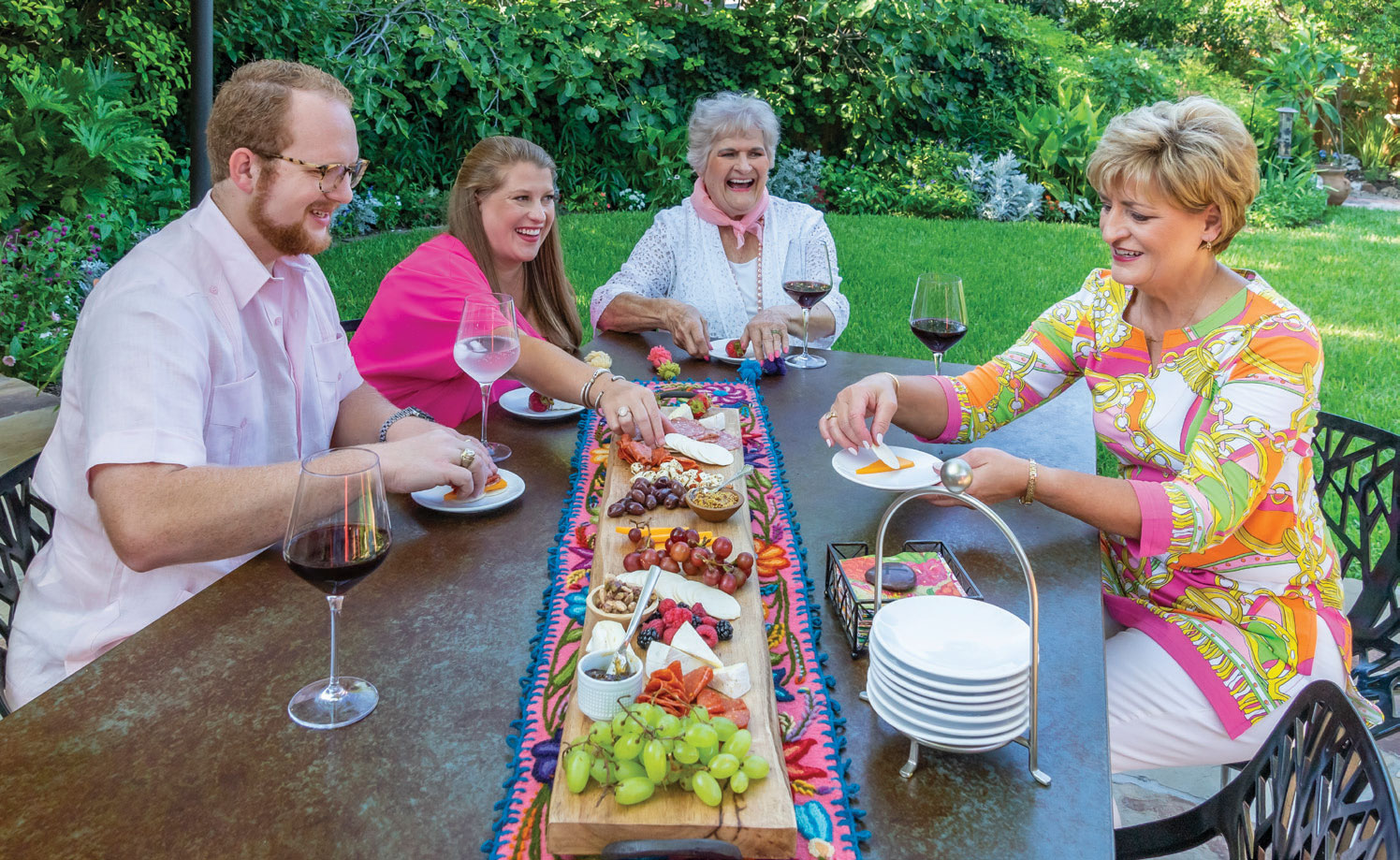 Having raised Heather as a single mom, Ford and her daughter share a special bond and love traveling to the Central Coast of California together. When in Carmel, California, the Fords find hidden beaches lined with calla lilies, visit the local wineries and take drives along the coast. They also recently visited Cape Cod and did a spur of the moment trip down to South Padre Island.
"I never have to worry when I'm with Heather because she always makes things fun," Kim said.
Now that Heather has moved to the neighborhood, and her first grandchild is on the way, Kim is thrilled to think about the future, knowing her daughter is in the same supportive community she's called home for so many years.
"There are such great families here," Kim said. "When I was raising my daughter, we all sort of co-parented everyone's children. I was probably one of the few working moms and probably the only single mom, so I made sure to take all the early morning carpools, and in doing that, I knew Heather would then make it to dance class or Brownies thanks to the other carpools. It all worked out because we all worked together as a community. It really does take a village to raise a child."
Since the Coronavirus pandemic and shut down, Ford has been extra cautious with restrictions since her daughter is expecting, and her mother is in her eighties. While it has been a difficult time, Ford has appreciated the extra time to reflect and enjoy her beautiful garden.
"The people I have seen during the pandemic are those that truly matter to me, like my family and those who work in my office," Kim said.
By Christie Cuthbert
Photography by Al Rendon