Dr. Dana Bashara Shows What Happens When Leaders Lead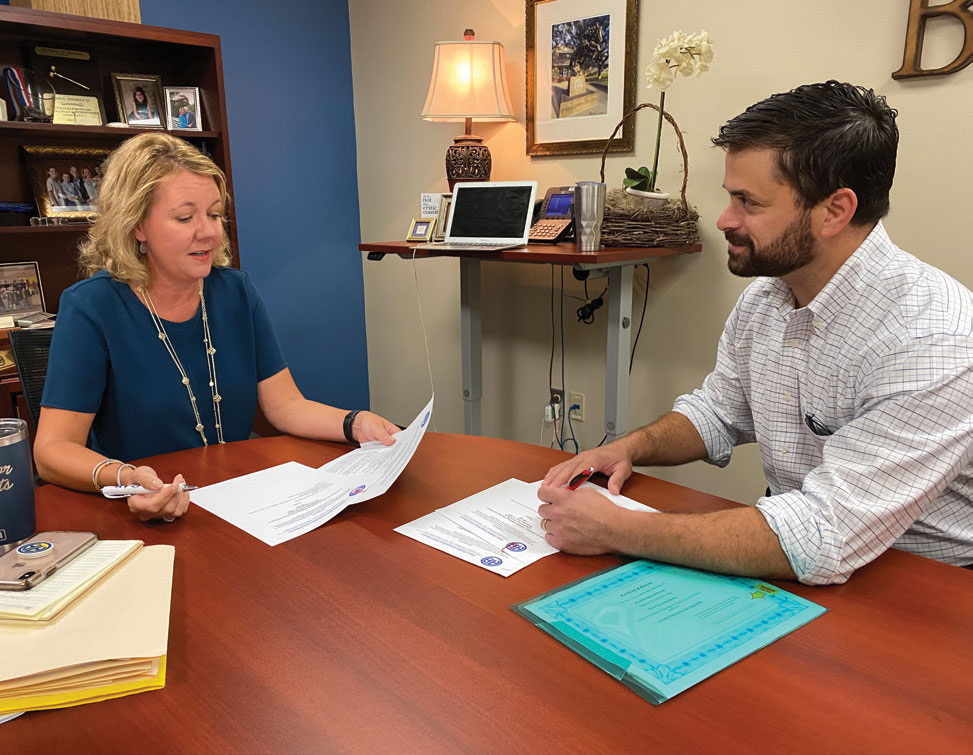 It turns out, Alamo Heights Independent School District superintendent Dr. Dana Bashara has a knack for managing the unmanageable. And that turns out to be an enormously valuable skill, as Texas, the nation, and the world deal with the onslaught of COVID-19.
Odds are it wasn't something the AHISD Board of Trustees were looking for when they tapped Bashara for the superintendent's job in 2018 after Dr. Kevin Brown left to become executive director of the Texas Association of School Administrators (TASA).
Bashara, like Brown, was focused on leadership, learning, and student-centered teaching. Going from classrooms to distance learning wasn't in her playbook then. But it is now. As COVID-19 began to hammer San Antonio, including Alamo Heights, school administrators and others began turning their attention to the virus.
On March 4, 2020, Bashara and other educators were in a meeting at ESC20, one of 20 regional education service agencies within Texas. The agency assists school districts in improving student performance and increasing the efficiency and effectiveness of school operations.
"We were all well aware of the health risks and dangers posed by COVID-19. But I don't think any of us thought we would have to close all of our schools, administrative and athletic facilities. Shut it all down," Bashara told me.
"But as I listened to the Metro Health representative talk through the possibility of business, government, and school closures, social distancing, sanitation efforts in our schools, and more, the possibility of closing down our campuses came into focus….it was surreal."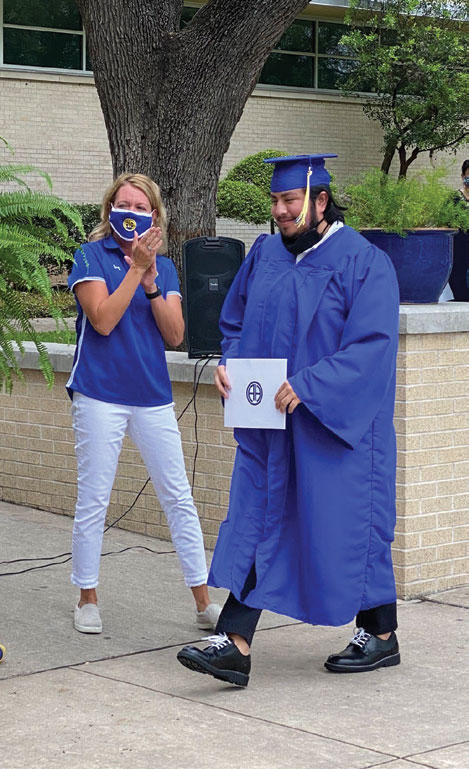 Brick and mortar replaced by virtual educational outreach. That was Wednesday, March 4, following the Metro Health COVID-19 presentation at Region 20. It was just four days before Spring Break.
Bashara continued, "We had some contact with International Schools in Japan that were closed. We talked with them to get their perspective. That led to an incredible collaborative effort for learning. We announced that we would be extending spring break for another week – all of the area superintendents wondered how we would ever get back to our classrooms. It was apparent we needed remote learning to be able to last through the end of the school year."
Bashara and her team needed to turn the way teachers were teaching, and students were learning on a dime. With shuttered classrooms, distance learning was the critical element. But she wanted more than virtual classrooms. She wanted to maintain the connectedness that so defined AHISD teachers and students – their shared learning experience.
Bashara gathered the entire AHISD Administrative staff on March 16, the Monday when school would have come back from Spring Break. Teachers and assistants quickly embraced the new paradigm that was to become their new normal. Those who were comfortable with distance learning – and teaching – promptly adopted colleagues who needed help. Their charge – to be ready to teach remotely the day school began again. And they were.
Bashara is quick to pass on the credit to her team for the district's success in adapting seamlessly to the new reality.
Dr. Kevin Brown hailed the leadership and innovation of Texas educators. Writing in his TASA Blog on May 13, Brown said, "In my 30-year career, I have never been prouder of public school educators as I am right now."
"Schools across our state and nation have completely redesigned learning systems from in-person to at-home, overcome tremendous challenges to feed millions of children who aren't in school, and deal with all communication, wellness, facility, Special Ed, and technology issues in impressive fashion. Our school leaders have led with grace and empathy first and foremost, but their incredible competence, professionalism, and management skills cannot be overlooked. In the most challenging times, you have risen to the occasion."
And Brown noted, "Public schools across the state have done an unbelievable job during the pandemic, changing their teaching model and learning on a dime. Alamo Heights ISD definitely stands out as a national model for how to handle this crisis effectively."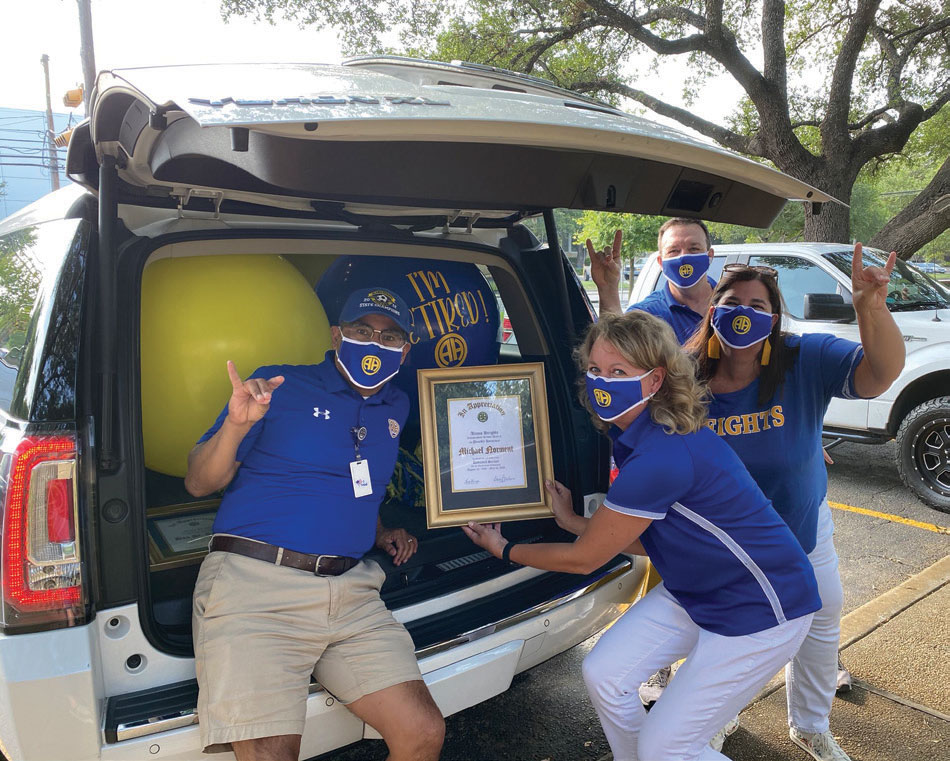 Bashara and her team rolled out a series of initiatives to assure teachers and families would be ready for the new world of continuous learning.
First, phone calls were made to 4,300 students and their families. Teachers asked how they were doing and what, if anything, they needed, such as internet access and Wi-Fi, and personal devices like iPads and iPhones. They also asked if families needed food.
"Wednesday of that week, we rolled out our plan for continuous learning – met with teachers Wednesday and Thursday. Friday featured a soft roll out with teachers. We designed the plan so there would be a morning meeting with students and smaller one on one sessions with teachers in the afternoons. We felt trying to hold kids accountable to that schedule would keep kids learning and teachers teaching."
Bashara is reluctant to take credit for the enormous work done to reposition the district to undertake continuous learning. She says, "I lean on my team – I have remarkable talent around me. We meet daily — this is all about collaboration, and our response was always about the kids and the kid's needs. We saw an incredible amount of cooperation among teachers and students."
She told me, "There is no time to be fearful or reluctant. I am most proud of my staff —- I never doubted they would adapt. We all know and feel confident that what we rolled out kept our kids learning, but we know reopening our classrooms and buildings is what we need to do. I am confident that will happen."
For help for children trying to understand COVID-19 visit: https://tinyurl.com/ydhy6hoz
By Ron Aaron Eisenberg