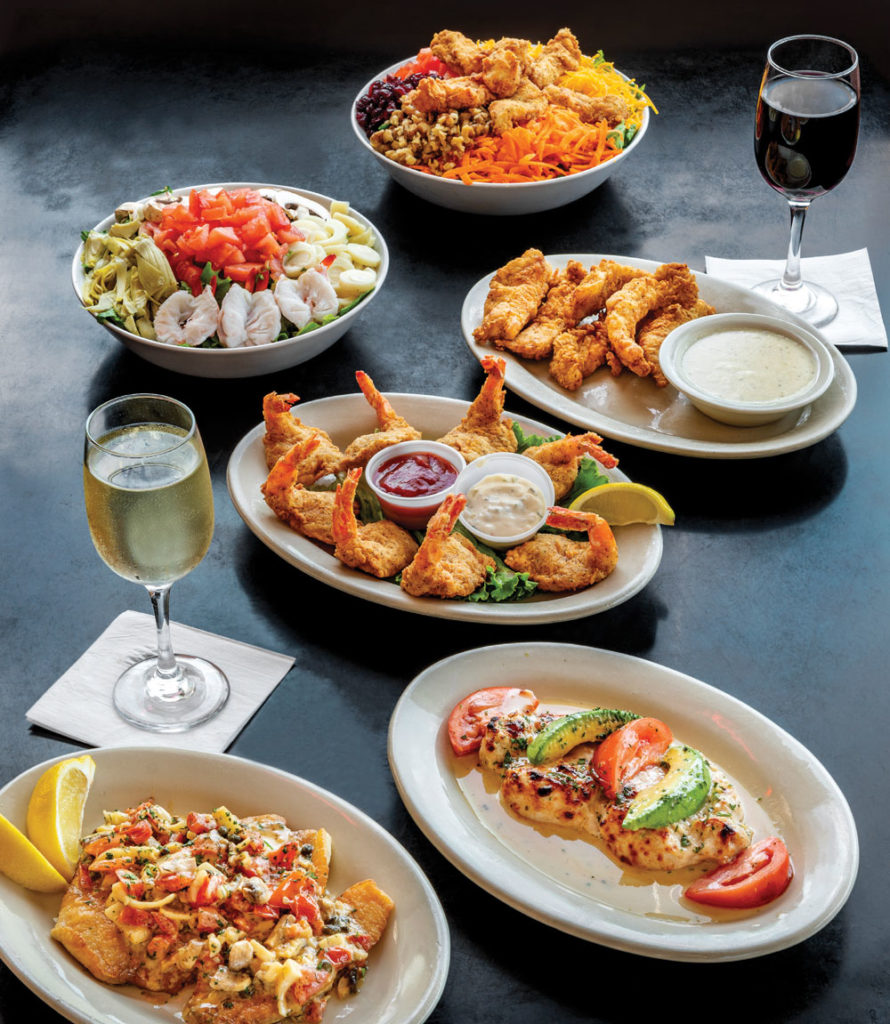 Neighborhood bistros are hard to find in today's fast-paced, large chain restaurant landscape. Still, thankfully a few have survived, and many brave souls are trying to keep the concept alive. 410 Diner is one of those iconic institutions, and they have been serving the freshest comfort food to patrons for 38 years. Dean Badri and his amazingly loyal staff have the highest standards when it comes to their restaurant, and regulars continue to dine there for lunch and dinner every single week.
410 Diner is a bit unassuming on the outside, as it is currently undergoing renovations from the last hailstorm that caused severe damage. However, the interior has been recently remodeled with new flooring and fresh paint. You'll feel like you've stepped back in time at 410 Diner, and a sense of nostalgia for a simpler time will welcome you, along with the delicious aromas of home-cooked meals. Absolutely everything is made fresh in-house at the diner, and there is a palpable sense of pride in the staff for the way things are done. There are a few cooks who have been with the diner since the 1980s, and one of the servers has been serving local patrons for over 18 years.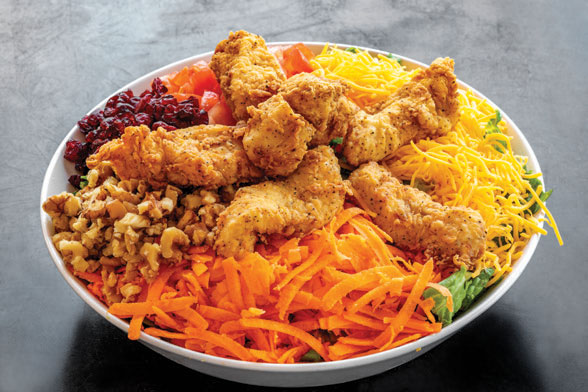 The handwritten sign at the entrance to the diner announces the daily specials, and the menu has remained consistent for decades. The food is not complicated, but the ingredients are incredibly fresh, and dishes are made to order. Even the Fried Shrimp platter is not breaded until it is ordered. Each entrée comes with your choice of two side dishes, and there are over 20 to choose from on any given day. Nothing comes from a can, not even the beans, and we highly recommend the butter beans and the house stewed baked beans. They are outstanding, but so are the sweet potatoes, fried pickles, mac n' cheese. And their Sonoran casserole is out of this world. One of their most popular dishes that caught our attention was Dean's Special Fresh Catch, with your choice of fresh trout, snapper, or catfish. The fish filet is lightly dusted in flour, pan-fried, and served with a delicious sauce of capers, hearts of palm, mushrooms, tomatoes, dill, and lemon. Another customer favorite is Chicken California, consisting of two plump, grilled chicken breasts bathed in a delicate sauce of sautéed garlic, butter, onion, and white wine. It is topped with fresh avocado and tomato. It is light and healthy and full of flavor.
You'll find gigantic salads, homemade soups, fresh bread, and homemade cornbread, along with some of the best queso in town on the menu at 410 Diner. There is truly something for everyone in your group, and you'll want to take home the leftovers, as the portions are very generous. The restaurant prides itself on cleanliness as well, and in our current pandemic situation, this is very important. The staff is incredibly friendly, and you'll most likely be greeted by Dean, the owner, himself. This restaurant is definitely an '09 gem that has stood the test of time and continues to feed the community with high standards for quality and authenticity. If you haven't been in a while, it's time to rediscover 410 Diner, and if for some reason you've never eaten here, you might just make this your new favorite spot.
By Meredith Kay
Photography by Al Rendon