Once Upon a Time
Supporters of Hope for the Future celebrated during the 2020 Khaki and Plaid Gala benefiting Catholic school education. Several dressed in khaki and plaid and enjoyed the evening's festivities, including meeting the Royal Homecoming Court, bidding on auction items, fine dining and meeting keynote speaker Most Reverend Gustavo Garcia-Siller, M.Sp.S, Archbishop of San Antonio and honorary chair and legendary entertainer Vikki Carr. Executive chairs Veronica and Chris Martinez along with master of ceremonies Randy Beamer and mistress of ceremonies Erin Nichols welcomed the 1000 plus guests.
The Royal Court included Ricardo Gallindo III, Father Patrick Guidon, OMI, Imelda Guzman, Kathy Ornes, Bequi Sierra, David Kauffman, Michael Specia, and Dr. Kristina Vidaurri. Michael Specia and Imelda Guzman were crowned 2020 Homecoming King and Queen.
---
Sebastian in San Antonio: 50+ Years / 20+ Sites / 100+ Works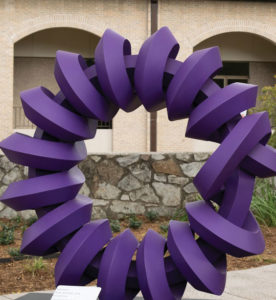 He created the iconic Torch of Friendship downtown. And now you have the opportunity to see works that span over 50 years of Sebastian's career. This city-wide exhibit Sebastian in San Antonio: 50+ Years / 20+ Sites / 100+ Works features more than 100 sculptures and works of the famed Mexican artist. This limited-time exhibit will be on display until May 2020 in more than 20 locations and even includes some of Sebastian's private collection. Sebastian created the iconic installation called the Torch of Friendship which stands at the intersection of Alamo and Commerce Streets. The Torch was a gift to the city from Mexican businesses in San Antonio to symbolize the longstanding friendship and history between the two places over the years. This retrospective exhibit solidifies the spirit of friendship and bridging San Antonio and Mexico closer through art and culture.
What will you experience? Vibrant, bold colors. Monumental steel sculptures. Two- dimensional digital prints. Even lessons in geometry through art. If you can't make it to all locations, there is a downloadable downtown walking guide to explore highlights located at getcreativesanantonio.com
---
What's Cooking?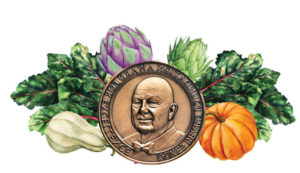 Three San Antonio Chefs have earned James Beard Awards National Semifinalist Nominations. The semifinalists from San Antonio where local chefs Alex Paredes of Carnitas Lonja, Esaul Ramos of 2M Smokehouse, and Steve McHugh of Cured, who are up for the Best Chef: Texas Award.
The James Beard Awards are considered the Oscars of the culinary world and annually recognizes the best chefs and restaurants in the nation. Way to go SA!!
By Leslie Foley