San Antonio Heroes for Children
The National Center for Missing and Exploited Children recently held its first San Antonio Heroes for Children fundraiser dinner, honoring Texas Senator Jose Menendez and former Bexar County Sheriff, Susan Pamerleau. Event chairs were Cristina and Eddie Aldrete. Committee members and volunteers included Alyse Balderrama, Amy Brubaker, Marisa Balderas Flores, Meredith Hill, and Randi Stipe.
Since 1984, the National Center for Missing & Exploited Children (NCMEC) has led efforts to keep children safer from abduction and sexual exploitation. Through collaborations with government, private, and nonprofit organizations, the organization has helped unite more than 277,000 missing children with their families. They have also helped law enforcement recover thousands of children who were victims of sexual exploitation. The Texas Regional Office of the National Center for Missing & Exploited Children works to prevent child abductions and exploitation by providing safety education to children, families, schools, child welfare organizations, and the broader community across Texas.
The funds raised at the San Antonio Heroes for Children event will benefit the Texas Regional Office and their work to protect and rescue children in Texas.  Senator Jose Menendez represents District 26 in the Texas Senate. He was honored at the dinner for his leadership in passing into law over 400 bills that have benefitted children, seniors, veterans, and Bexar County families.
Susan Pamerleau serves as the 33rd United States Marshal for the Western District of Texas.  Marshal Pamerleau leads the second-largest district geographically in the United States Marshal Service.  Prior to her appointment, Marshal Pamerleau was the 38th Sheriff of Bexar County.
Guests learned that during 2018 over 4,500 children were reported missing from the San Antonio Metro area. Over 44,000 Texans were trained in NCMEC programs during 2018, including over 37,000 children, in efforts to keep more children safe from abductions and exploitations.
---
The Season of Sweets
Since 1977, Family Violence Prevention Services and The Battered Women and Children's Shelter have worked to break the cycle of family violence by providing emergency shelter and comprehensive services. They do this by raising funds during the annual Nutcracker Sweets, a savory, sweet, and a special event featuring chefs, caterers, premier restaurants, and others who provide samples and sips of their favorites during the holiday season. A few faves included: Paesanos, Smoke Shack, Alamo City Popcorn, Culinary Institute of America, Cookhouse, Boiler House, and La Gloria. Also present were dancers from The Children's Ballet of San Antonio and Santa Claus himself!
---
Let's Rodeo San Antonio
The Rodeo returns February 6. This year's entertainment line-up includes Sammy Hagar, ZZ Top, Keith Urban, Dierks Bentley, Brad Paisley, KC and the Sunshine Band, and many more.
Guests will enjoy the nightly rodeo, animal exhibits, petting zoo, wildlife expo, Bar-B-Que cookoff and carnival midway.
---
Fiesta Fun: April 16 to April 26
The Battle of Flowers Parade press conference announced the 2020 Grand and Honorary Grand Marshal: Commander Eileen M. Collins, the first female commander of a U.S. spacecraft thanks to her leadership of the 1999 Columbia shuttle mission. Commander Collins has logged more than 872 hours in space.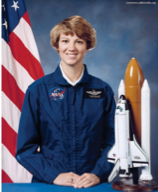 The Battle of Flowers association has a long history of honoring heroes, and the tradition will continue with the Wounded Warriors and Competitors in the 2020 Department of Defense Warrior Games named as honorary grand marshals.
The parade on April 24 will mark the 129th annual Battle of Flowers parade, the second-largest day parade in the U.S. This year's theme: Viva Las Flores! The Battle of Flowers Parade is the founding event of Fiesta. Now is the time to purchase parade tickets and make plans for upcoming Fiesta fun.
---
Rudy's Country Store and Bar-B-Que
327 Nakoma Drive
Fans of Rudy's Country Store and Bar-B-Que can rejoice as they have opened a new location near the San Antonio airport. This new location will be their fourth. Rudy's got their start in 1989 in Leon Springs and has grown into a San Antonio institution famous for their brisket, baby back ribs, sausage, chopped beef, turkey, chicken and simple sides that include coleslaw and creamed corn. And the barbecue is always served on a slice of butcher paper with a loaf of sliced white bread.
Evo Contemporary Mexican Cuisine
218 E Olmos Drive
Chef Arturo Fernández who has studied gastronomy all over the world and worked in high-profile European restaurants recently opened Evo in San Antonio. His elevated cuisine includes dishes like Pesca Del Dia (fish of the day), beef tenderloin, lamb, duck,
seafood and more.
HapPea Vegans
9111 Broadway
A food truck offering creative vegan comfort food. They are open Wednesday thru Saturday from 3-10pm and Sunday from noon until 6pm or whenever they sell out. They serve 100 percent plant-based meat substitutes in dishes that include crab cakes, fried chicken and waffles, chicken wings, jalapeno poppers, barbacoa tacos, and nachos.
By Leslie Foley