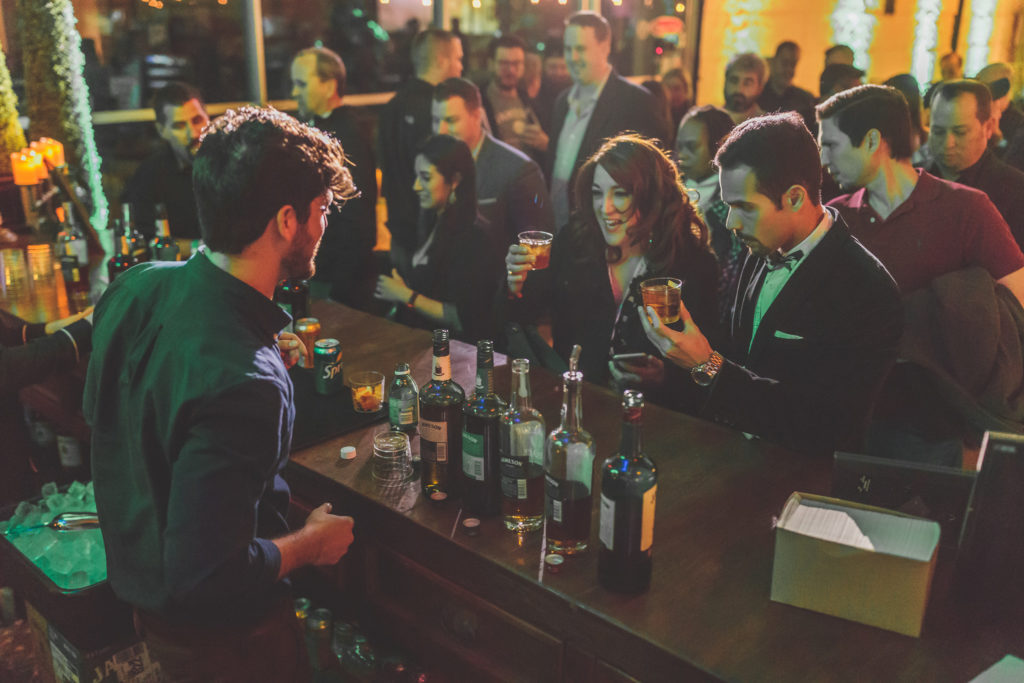 Cocktail Conference
Get ready; it's almost time for the annual Cocktail Conference, which takes place January 15 – 19. Mark Bohanan, chef and owner of Bohanan's Prime Steaks & Seafood and Peggy's on the Green founded the San Antonio Cocktail Conference. The conference is Bohanan's labor of love, created to help leave a lasting legacy for the city and raise funds for children's charities. Now, nine years later, the festival takes place all over the city, spans five days, and is recognized as one of the best cocktail festivals in the country.
---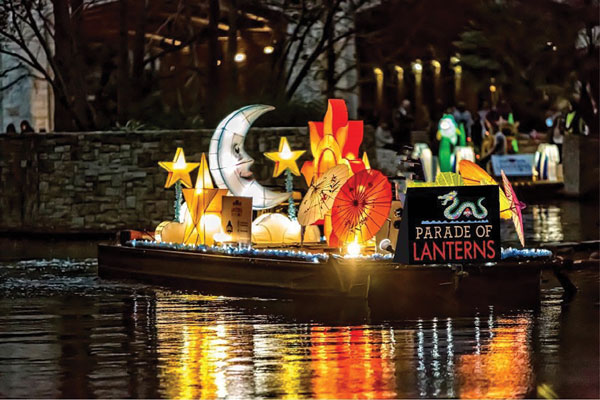 Parade of Lanterns
For two weeks, January 25 through February 8, the River Walk will be illuminated each night by ten river floats carrying enormous Asian inspired lanterns. The floats will appear from 6 – 9pm and will be visible from anywhere along the downtown portion of the River Walk. Asian-inspired music will softly play from each float.
---
Gurwitz International Piano Competition
Twelve of the world's best emerging piano talents will compete for the Gold Medal  and $25,000 during the Gurwitz 2020 International Piano Competition from January 26 through February 2 in San Antonio. Members of Yo-Yo Ma's Silk Road Ensemble will perform with competitors in the semifinal round; and three remaining finalists will perform with the San Antonio Symphony. The events honorary chair is former San Antonio Spurs and NBA Hall of Famer David Robinson, who has appreciated and played music since childhood, including playing the piano.
---
Feast to Feed
Christian Assistance Ministry (CAM) hosted its annual Feast to Feed Gala on October 10 at the historic Pearl Stable. This event raised money to help those in need. Over 400 people supported the gala along with honorary chairs Nancy and Louis Scantland. CAM also recognized Mr. Harvey Najim for his recent gift to update CAM buildings.  This year's theme was the Children of CAM, and of the 50,000 served annually, 14,000 are children. Marlise Kercheville and Susan Kerr chaired the gala along with an outstanding committee contributing to a successful fundraiser. CAM is a 42-year-old non-profit that provides food, clothing, and financial assistance for people in crisis. CAM acts as an emergency room of social services and connects clients to long term support and specialists in the community.
---
New Business Openings:
Julia's Bistro and Bar
1725 Blanco Road
Beacon Hill
Julia's, named in honor of the legendary Julia Child, opened in the Beacon Hill neighborhood November 7th. The restaurant is owned by San Antonio restaurateur Jean-Francis Poujol. The menu is decidedly French, but with a little San Antonio twist. On the menu you'll find French onion soup, escargot toast, crepes, lamb and duck confit, cassoulet, and classic Coq Au Vin. While the food may sound fancy, the space was purposefully designed to be casual, cozy and loft-like with wooden tables, comfortable chairs, an exposed industrial ceiling and lots of ambient Edison lights.
---
Pollos Asada
5525 Blanco Road
Looking for some delicious grab and go take-out. Pollos Asada in Castle Hills is slow roasting whole chickens with grilled onions, jalapenos and limes and serving them with delicious beans and rice sides. San Antonio comfort food for chilly January nights.