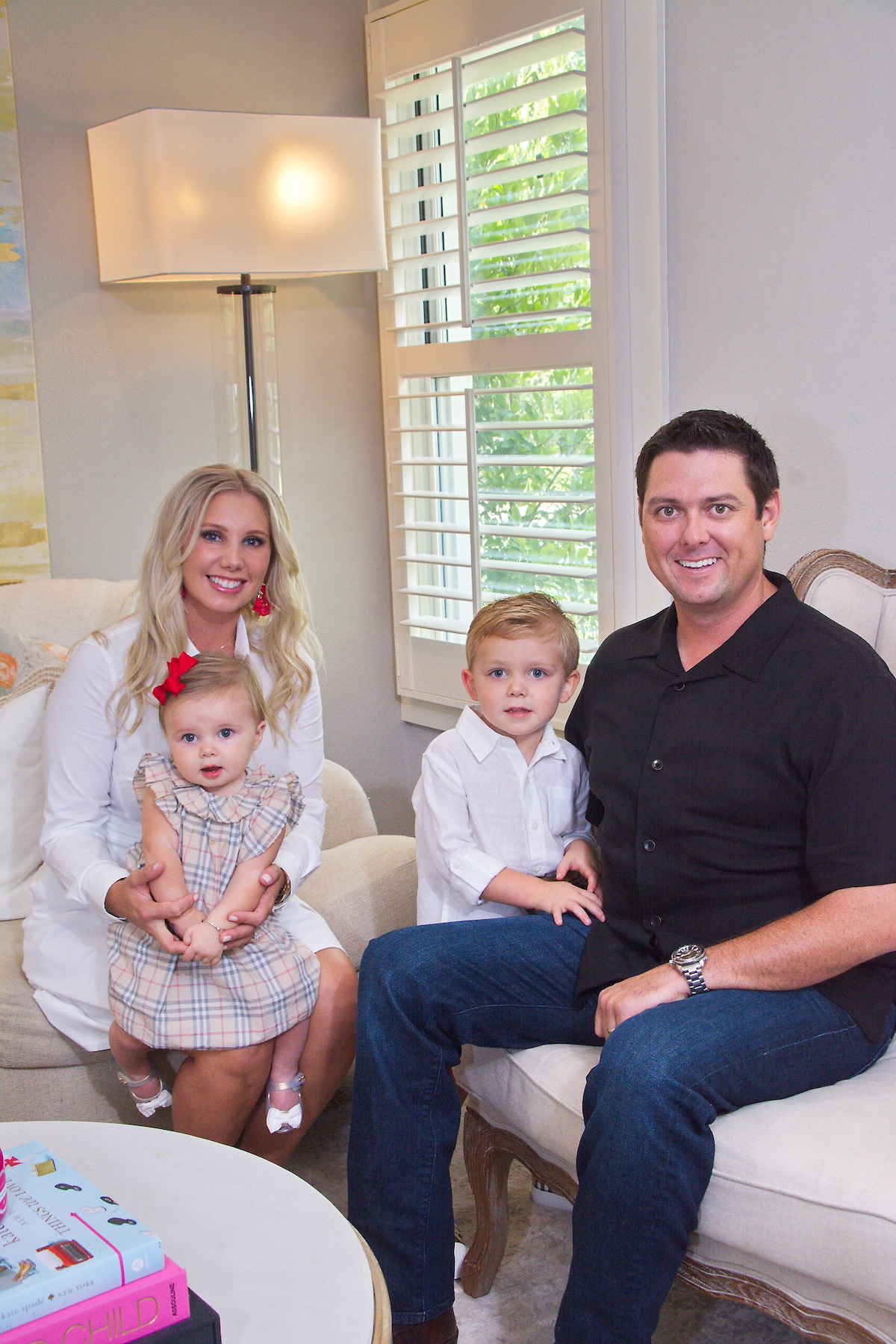 On Thanksgiving 2015, Sean and Kara Farnsworth put an offer in on a 71-year-old house on Greenwich Boulevard, and their realtor thought they were crazy.
"She was like, are you serious? Of all the houses I showed you this is the one you decided on?" Kara said. "I knew I wanted something that I could redo and make our own, and this was the perfect house for that."
Three days after they put the offer in on the house, Kara and Sean found out they were expecting their first child, Parker, now 3-years-old. With a home to renovate and a baby on the way, things were getting crazy busy for the Farnsworths, and life was about to get even more fruitful. That same year, Sean launched his own successful oil service company, Marsz Safety. With business dealings in South and West Texas, he was busy getting things off and running with customers while Kara pressed forward with renovating and redesigning the house.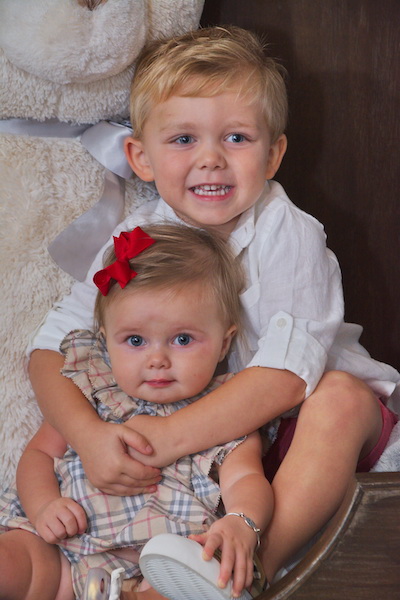 "It was pretty wild in the beginning," Kara said. "We spent our first Christmas as a family of three in a travel trailer in West Texas as we got the business going. Then the oil market crashed, and we had to scramble, but it ultimately paid off because we're doing better than ever now."
Unlike most going into a home renovation, Sean and Kara chose to handle all their own general contracting, adding 1,300 square feet of space and taking down walls.
"Being an older home, there were walls breaking up the rooms, and we knew we wanted an open floor plan," Kara said. "We also turned the entire back wall into these huge glass windows which are just beautiful and give so much natural light."
Throughout the process, Kara developed a love of design that has blossomed into a career. A designer with Dy Lynne Décor, Kara also launched her own business, Park Line Design, where she does a lot of staging work.
"I've always had an interest in design, and when working on our home, I realized I had a real knack for it," she said. "A big part of my job is shopping for home décor, which is a lot of fun."
She describes her style as transitional, quasi-contemporary, and tonal with a soft pallet. Opening the floor plan of their home and adding a bedroom has proven to be a great move, now that their family has grown to four with the addition of their daughter, 9-month-old Caroline.
"As a family, we love doing anything outdoors," Kara said. "On the weekends you can find us hiking, headed to the park or fishing."
The Farnsworths frequently travel to Rockport to fish, which is Sean's hometown. They love it so much; they hope to buy property down the road. When they're not fishing, Kara said, hanging out at The Pearl is a family favorite.
"We are big foodies, so we love to head down to The Pearl and catch the Farmer's Market or head over to Down on Grayson and grab a bite and let the kids play," she said.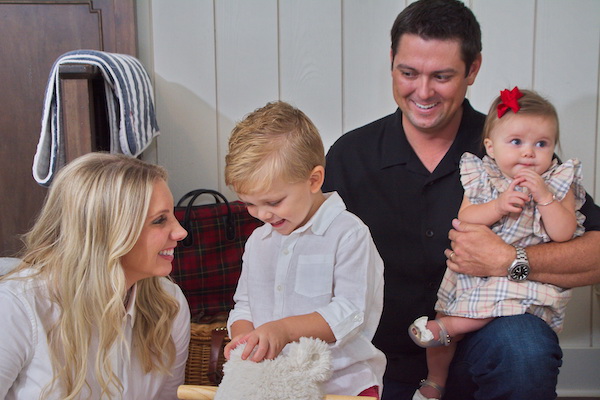 Before starting a family in Terrell Heights, the Farnworth's love story began when both were working in the oil industry in Poth, Texas.
"Sean's Dad actually introduced us," Kara said. "He was one of my customers, and Sean happened to be in his office one day, and we met. After dating for exactly 84 days, we got engaged."
The couple's ability to work together on renovations while launching other businesses and raising small children has proven to be strong, as they've just purchased another lot and plan to build again.
"It's challenging to renovate or build together with your spouse, but we have similar design tastes, and he trusts me in making decisions," Kara said.
By Christie Cuthbert