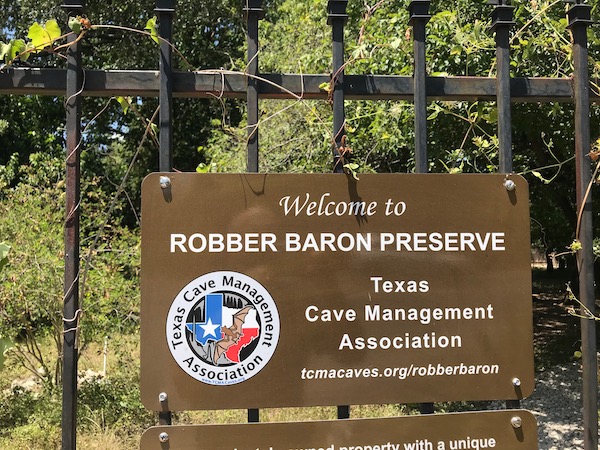 Rarely Open to Public, Chance to Tour Robber Baron Cave September 28
Nestled on the corner of Camellia Way and Nacogdoches, Robber Baron Cave will be open to the public on September 28, from 9 am to 3 pm for tours and exploration. The cave was last open two-years ago.
No reservations are needed for the tour, but access to the cave will be on a first-come, first-serve basis. The Texas Cave Management Association, which oversees and protects the cave, will ask for donations to help support their work. For more information on the open house, go to www.tcmacaves.org and click on the link "Robber Baron Open House 2019."
TCMA notes on its website, "Robber Baron Cave is one of the most significant of the over 500 caves in Bexar County, Texas. It is the longest known cave in the county with 5340 feet (1627.5 m) of mapped passages. This cave has many interesting features, including a large sinkhole entrance, a geologically complex two-dimensional maze of passages, a rich history, and several unique species that live only underground."
The cave was first opened for tours in the 1920s. It was acquired by TCMA in 1995.
Another Car Wash Slated for 8414 Broadway St.
Developers are seeking permission from the Zoning Commission to change the zoning at 8414 Broadway, from industrial to commercial so that they can build a one-bay car wash on the site, a Commission staffer told 78209 Magazine.
The one-acre property is owned by Broadway South, Inc. It is appraised at nearly $558,000 by the Bexar Appraisal District. The land sits between Whataburger and Raising Cane's, on Broadway St., not far from the San Antonio Airport.
The 3-bay, 24-7 Car Wash is located just south of the planned new car wash, at 8212 Broadway.
Census Workers May Be Knocking on Doors in 78209
The City of Alamo Heights recently informed residents, in preparation for the upcoming 2020 Census, the Census Bureau will be sending out field staff to local neighborhoods to update address lists and maps.
The city added, "They will be using laptops and knocking on doors to verify addresses and gather needed information on additional living quarters." According to the AH announcement, the field staff will be in neighborhoods beginning in August through October 11, 2019.
Residents should know, all Census Bureau employees, temporary and permanent, will have a Census Bureau photo ID Card, laptop computers with a Census Bureau logo on the top and a black canvas bag with a Census logo. AH residents with questions or concerns are asked to contact AHPD on the non-emergency number at 210-822-3321.
Valero Locks To Prevent Skimming at Pumps
Area Circle K/Valero gas pumps that have been hit by skimmers are now employing special locks to prevent credit card info theft.
The locks are designed to block thieves from getting access to the credit card electronics. Previously, special stickers were used to prevent skimming. But the stickers are, apparently, marginally effective.
Now, Valero attaches a particular lock to pumps that have previously been skimmed. One such group of pumps now fitted with locks is at the Circle K at 8235 Broadway St.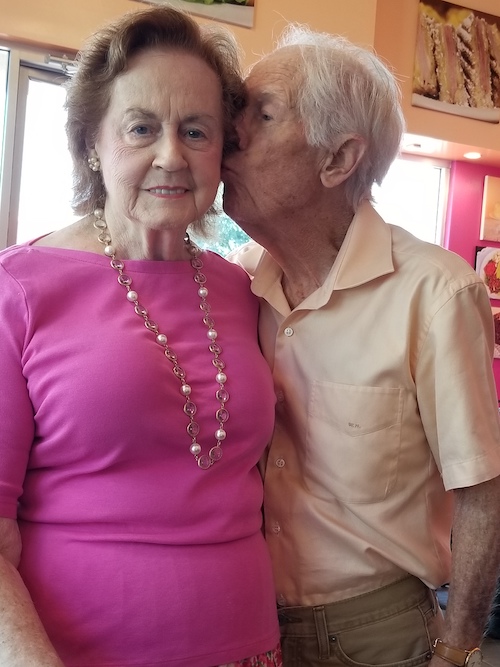 Jubilee Cafe & Bakery celebrated its Grand Opening in August
Bill and Barbara Harris' return home to San Antonio delighted many familiar with their 40 years of restaurant experience. Jubilee is a premier cafe and bakery that caters to the Alamo Heights clientele. Patrons walking will be in awe for bold, beautiful colors and to receive a warm welcome by the generations of family and staff who work there.
Offerings include breakfast items such as cinnamon rolls, quiche, and Weekend Brunch. Lunch offers the famous chicken salad, daily soups and a wide array of sandwiches. Another customer favorite is the take home dinners; a home cooked meal without all the fuss.
Save room for dessert! All made in house and from scratch. Pies, cakes, and the iced decorated cookies that are almost too pretty to eat, almost!
By Ron Aaron Eisenberg