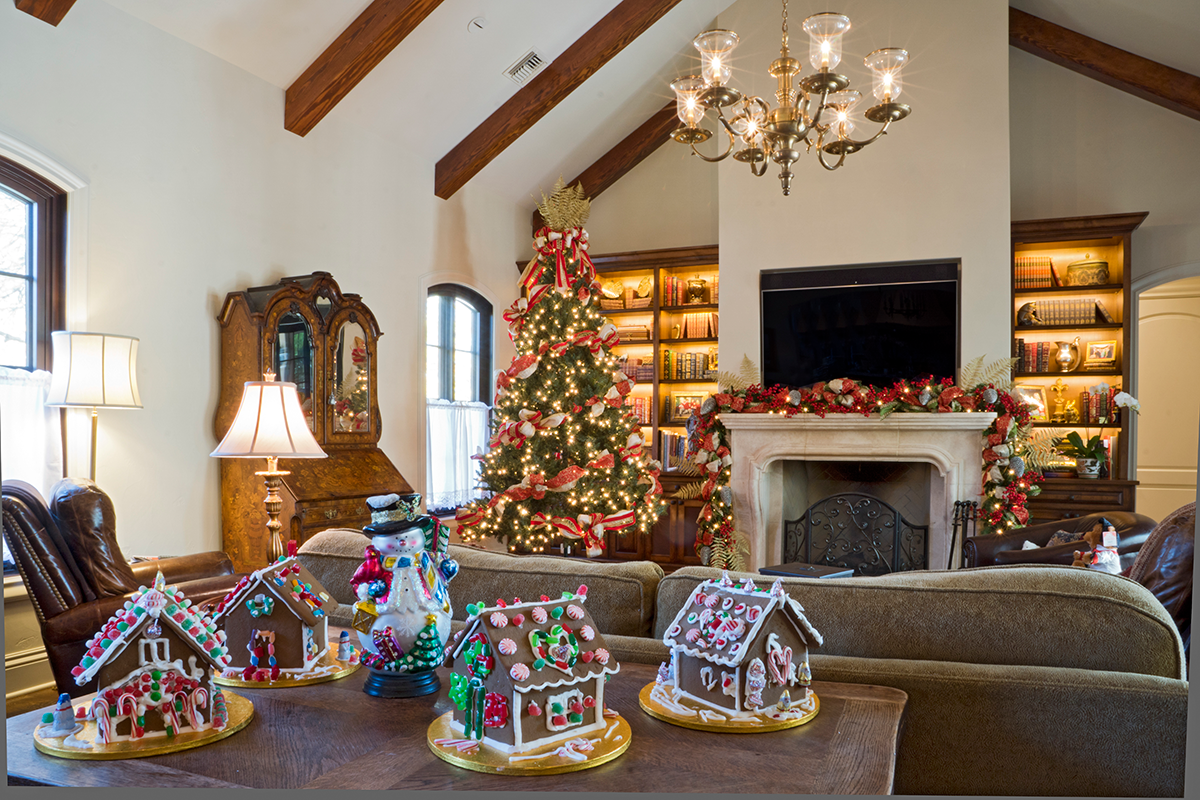 With a beautiful combination of majestic older homes and remodels with modern design, 78209 has its own unique challenges when decorating for the holidays. Cheri Stith and Jamie Weyand of Feather, Fluff and Flings are known in these neighborhoods for their holiday decorations. Last year, they decorated over 82 homes, including this lovely Terrell Hills residence, and have worked for 35 years in the area,
"This house is two stories, with a beautiful front door, staircase and fireplace. It was a new house and the homeowners asked us to make it special for their first Christmas there. The home is very large, so we knew we'd need to scale the decorations to fit the space," says Stith.
"We always tell homeowners to start early with their decorating themes," Weyand says. "If they can tell us what they want before we go to market in January, we can buy some wonderful things for them. Even locally, retailers are putting Christmas decorations out in July— if you aren't shopping early, you won't get the most impactful decorations."
Stith and Weyand met with the homeowner to identify her color scheme and the areas she wanted decked out. They special-ordered ribbon, garland and other items for the homeowners' doorway, balcony, staircase, indoor and outdoor fireplaces, and tree.
"When we decorate for holidays, we're conscious of sentimental collections homeowners may own that could be incorporated into the new design," Stith says. "In this case, the homeowner had a collection of needlepoint ornaments that we included."
"Get the children involved, too," Weyand says. "This homeowner had several grandchildren who made a number of gingerbread houses. We incorporated them into the decorating plan, and they added a lot of personality to the process." Many of the homeowners in 78209 have these vintage collections, and they desire the old to be mixed with their decorations.
Based on their experience, and as illustrated in these photos, Stith and Weyand offer the following advice for holiday decorating:
Shop early! Give yourself time to find just the right items to fit your color scheme and theme. "Some people prefer classic decorations, and some people go for the whimsical," Weyand says. "If you want something really special, order it early to be sure the items you want are in stock."
Plan on working in layers, one area at a time. Arranging garland is the first layer; then picks, ornaments, florals, ribbons and then lights are applied.
Skip the real pine garland. "Real pine may smell nice, but it dies too early in the season," Stith says. "These days so many people in South Texas have allergies to juniper that it's just best to stay on the safe side and go with the faux. Updated garland (purchased in the last three years) looks real and three-dimensional, and the LED lights are brighter."
Stick to plug-in lights, too, because battery-operated lights aren't bright enough to make an impact.
Measure doorways, mantels, bannisters and other areas where garland will be placed before you purchase it. "Most people don't know that garland usually comes in 9-foot lengths," Weyand says. "It's frustrating to decorate a door and find out that the garland is too short!" For hanging garland around a door, she advises installing longer screws around the door mortar and painting them the color of the mortar. And remember to fluff! "If you don't take time to fluff each little piece on the garland, you won't get the lush look you want," Stith says.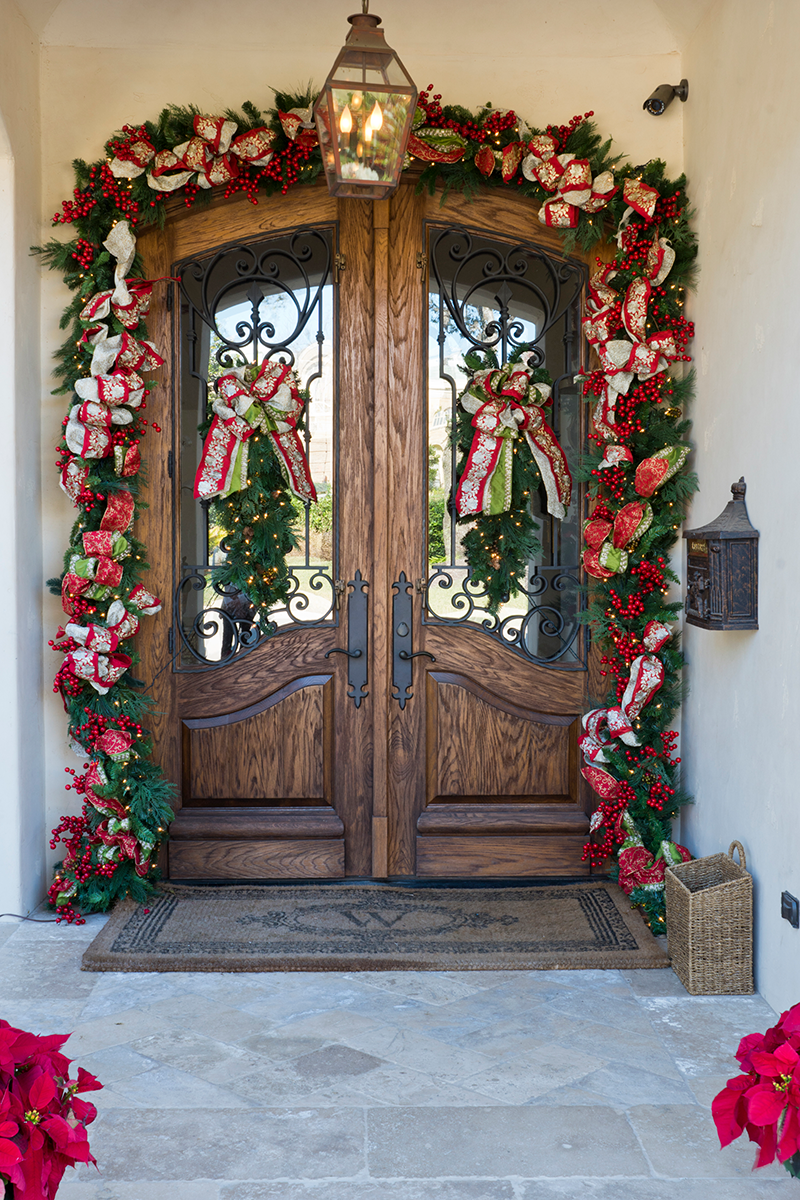 Outdoor ribbon has a shelf life of about three years, so plan for the cost of replacement. Stith and Weyand usually use two different ribbons for twining through garland and Christmas tree branches. Include about 3 feet of each kind of ribbon for each bow when figuring yardage.
The last tip the pair offers may be the most important. "Breathe!" Stith advises. "It's so easy to get caught up in the decorating frenzy that we forget to take time to enjoy every little thing the season brings. Take time to look at what you've made, and breathe it all in."
By Robyn Barns
Photography by Al Rendon