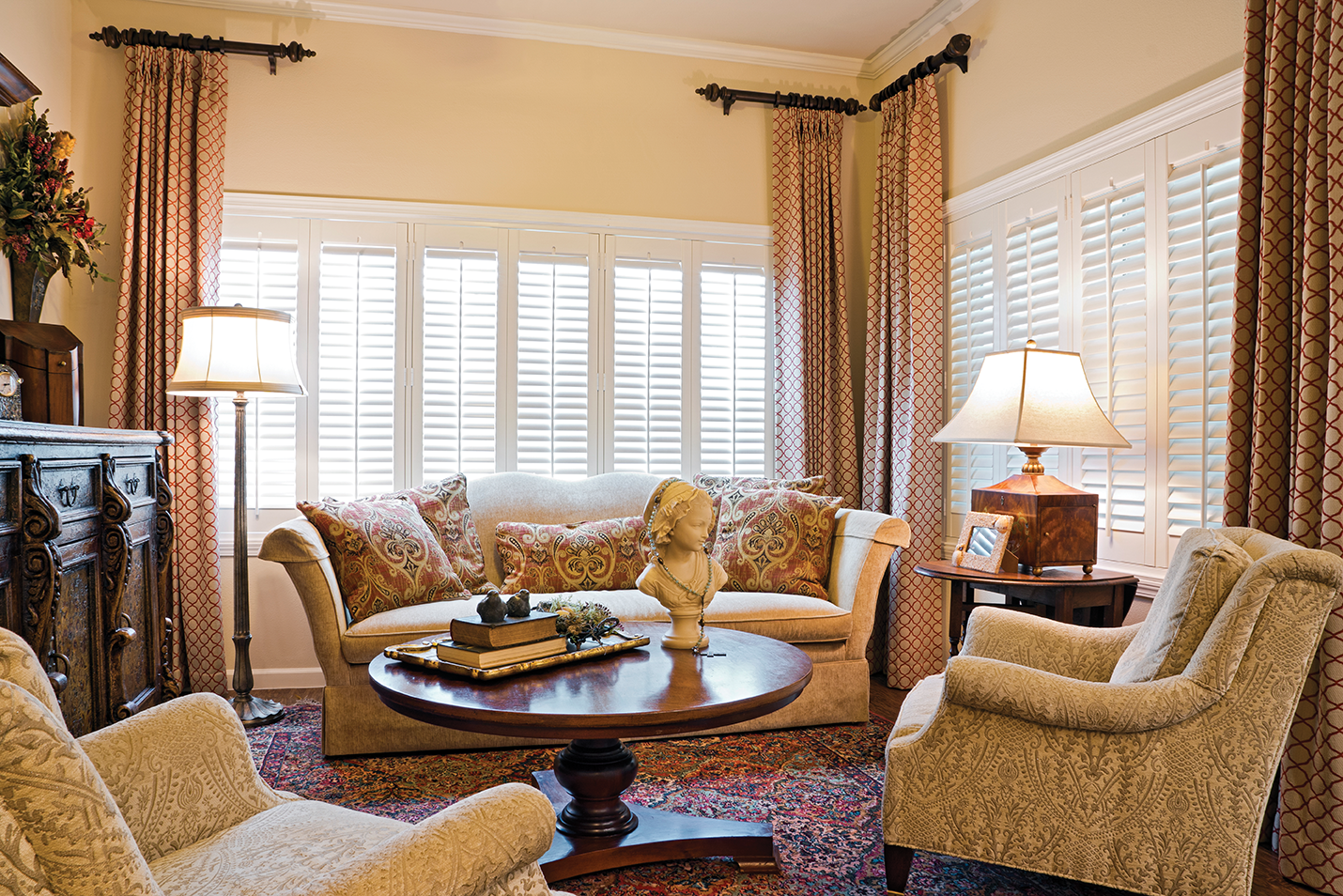 How do you know when it's time to downsize your home?
Jerry Horvath recognized the time had come when he looked around his home in Fair Oaks and realized he no longer knew his neighbors.
"When my wife and I moved to Fair Oaks years ago, it was a small community and we knew everyone around us," he said. "My daughter and her family lived next door. There was always something going on out there, and we were active."
The years flew by and Horvath's wife passed away. Suddenly, the 3000-square-foot house was big and empty. Fair Oaks was no longer the small, rural community it once was, and traffic on Interstate 10 was a burden. One of Horvath's daughters who lived in Alamo Heights urged him to move closer to her.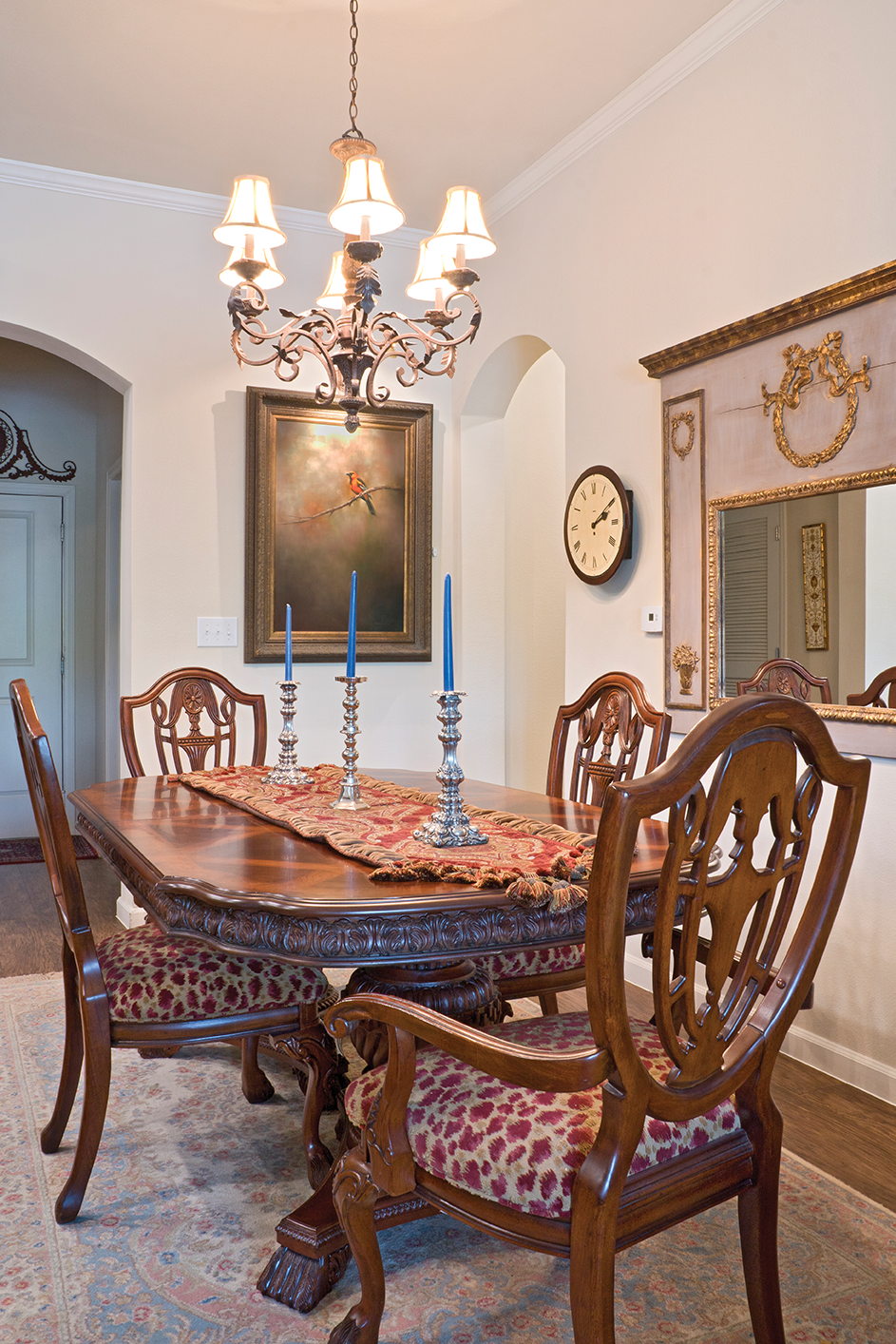 About the same time, Franklin Park Alamo Heights was preparing to open its senior living community on Sunset Road. The pair toured the facility, and Horvath liked what he saw. "This place wasn't even finished when I toured it," he said. "Just walking into the lobby, I could tell this was quality construction."
"Here was an opportunity to move into a community where I could meet new associates and make new friends," he continued. "There's a wealth of activity and intelligence here; it's like living in a frat house! I knew I'd be happy at Franklin Park."
Horvath chose a 1,684-square-foot, three-bedroom apartment, because he wanted a guest suite and needed a third bedroom for an office. He still works as a CPA, because he enjoys the work. "Frankly, many of my clients have become friends over the years, and we'd miss each other if I gave up work," Horvath said.
His apartment has a full-size kitchen and appliances; the spacious center island features a granite countertop. Under-cabinet lighting illuminates the prep space, and the storage space is surprising. Horvath customized his new home by adding molding around the windows, draperies and plantation shutters.
"I picked out what I wanted to bring with me from my Fair Oaks home," he said. "I chose pieces based on what fit best. Once I knew what I'd bring, I arranged the move so it happened in one day. My family helped me get set up when the movers arrived. By 8:00 p.m., this apartment was arranged just as it is now. I even had cable hooked up!"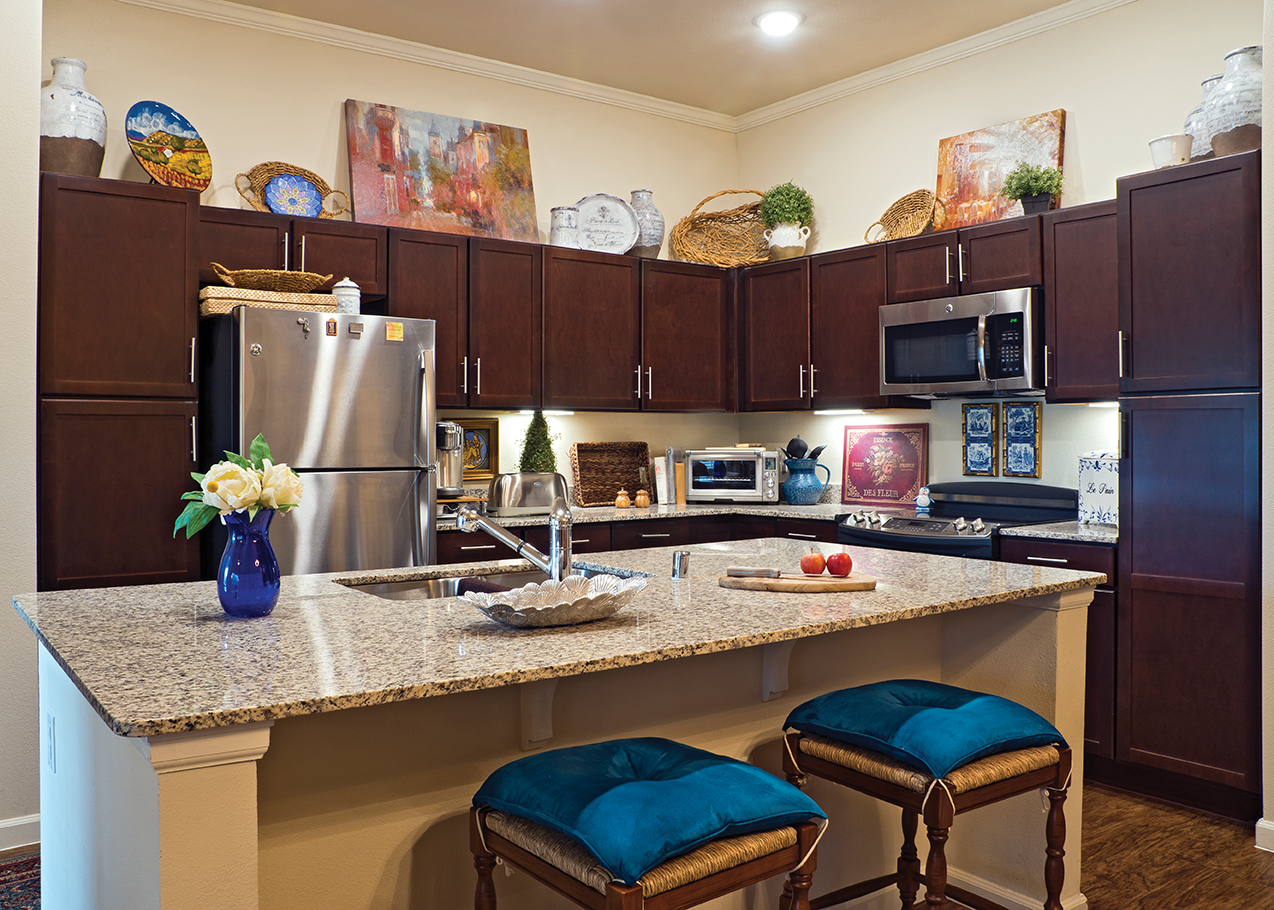 All the Comforts
The front door opens into a small foyer that offers a view of the living, dining and kitchen area. Two bar stools offer Horvath a place to perch for a quick snack during work.
The dining table beside the island isn't the one Horvath brought with him from Fair Oaks. "That one was round and I didn't feel like it fit the space well," he said. "My daughter found this one, and I like it better because it fits the rest of the décor."
And the chandelier over the table? Jerry brought it with him and the staff hung it in a jiffy. "They were really outstanding during my move in," he said.
Beside the dining table is a curio cabinet filled with silver. "My wife collected it," he said. "I gave a lot of it to my stepdaughter when I moved in, and I knew she'd enjoy it."
The living area beyond the kitchen is furnished with a long camelback sofa, a round coffee table and two armchairs. A large cabinet is positioned along the wall; nestled in a matching frame is a large-screen television.
"The interesting thing is that the frame wasn't part of the cabinet when we purchased it," Horvath said. "My wife and I found a cabinet maker in Kerrville who made the frame to match. We were amazed at the similarity in wood grain and finish when we saw the end product."
Across from the kitchen is a small balcony patio with an eastern view. Horvath often sits here with coffee to watch the sunrise.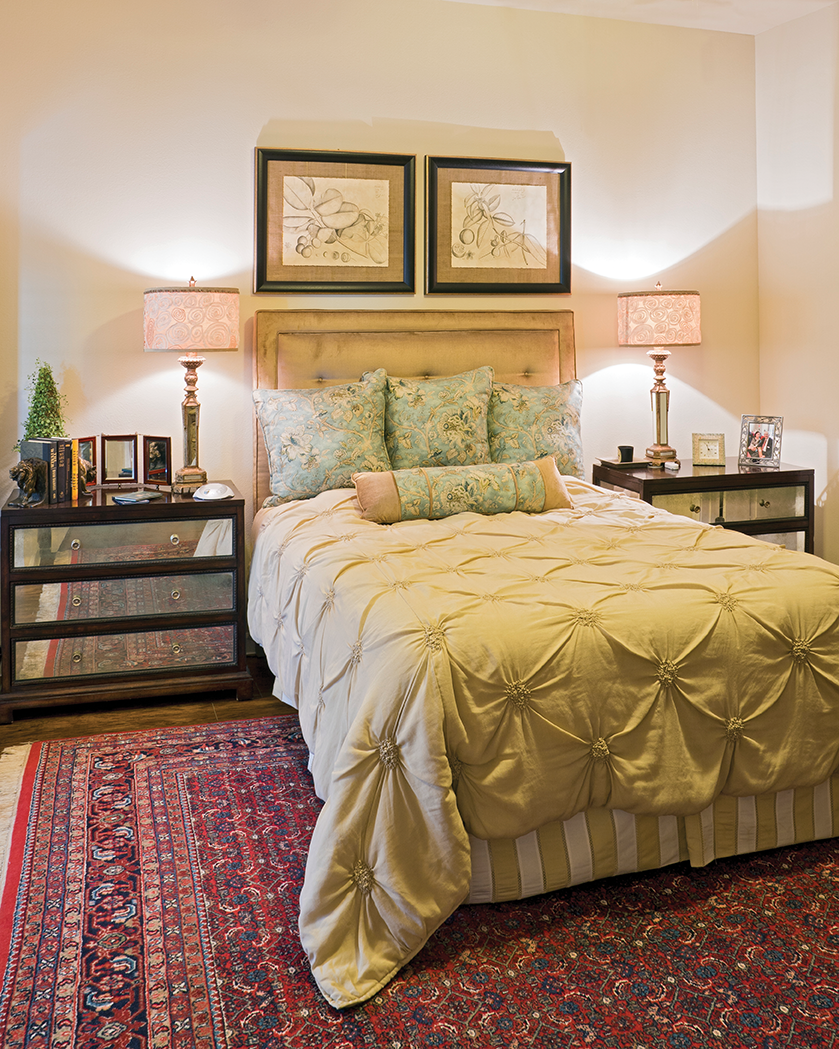 Masterful Bedroom
The master suite beyond the kitchen rivals any detached home in spaciousness. To the left is a sitting room furnished with two wing chairs and a zebra rug. Horvath uses this area to relax with a good book. The bedroom offers a queen size bed facing an enormous wall unit that serves as a dresser, bookshelf and centerpiece for the mounted flat screen television. Lladro figurines decorate one shelf.
The master bath has double vanities and a separate tub and shower. The large shower is wheelchair accessible, in case Horvath ever needs it. The walk-in closet at the far end of the room affords Horvath more than enough room for his wardrobe.
The office and guest suite are located to the left of the entry foyer. Horvath cleverly transformed the double-wide closet into office storage space by adding shelving. It's easy for him to reach in for envelopes, files or paper this way.
In the Fair Oaks home office, Horvath had a large heavy desk and credenza. When he moved, he scaled back because he has a theory about large desks.
"Large desks allow you to make stacks of stuff and you run out of room to work!" he said. "Here, I have a small table that controls that. It fits my laptop. I have another sofa-long, narrow table that holds my printers. That's all I need."
There's only one file cabinet in the room. So where are all his files? "I don't need files because I scan everything," he said. "I use technology to save space."
When he's ready to take a break, he relaxes on the leather Chesterfield sofa and watches the television positioned across from his desk. Beside the sofa is a curio cabinet that once belonged to a dear friend. A collection of Wedgewood biscuit barrels are displayed in the cabinet.
He might also relax by playing his saxophone.
"I played the sax in high school and college," he said, "and like many people, I put the instrument away when I graduated and went to work. After 55 years, I picked it back up again – and I sounded awful! But, I've stayed with it and improved. I've had the horn since I was 12 years old and I treasure it."
The guest suite is comprised of a Jack-and-Jill bathroom and bedroom. The queen-size bed offers a comfortable place to watch the television perched on the dresser across the room. The walls serve as a gallery of photos Horvath took of his grandchildren over the years.
"I think it may be time to update these," he mused.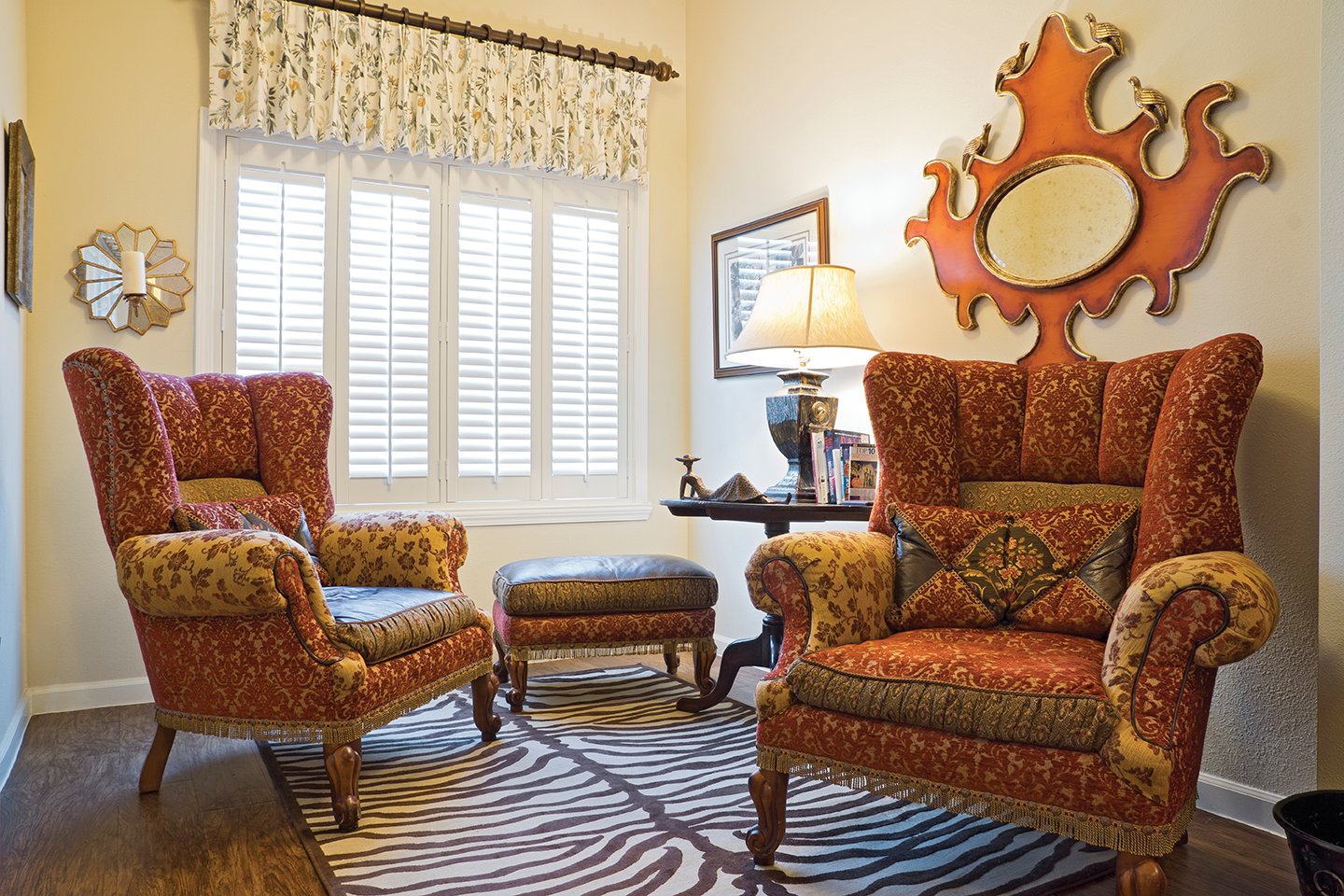 Reflections
"This is a wonderful place to live," Horvath said. "There's so much to do, and there's a great deal of participation in the activities. If you want to stay busy, you certainly can. The location is convenient and the service is always good."
"However, the best thing that's happened is that I've found the second love of my life here!" he beamed. "She's really a gift and makes living here a joy every day."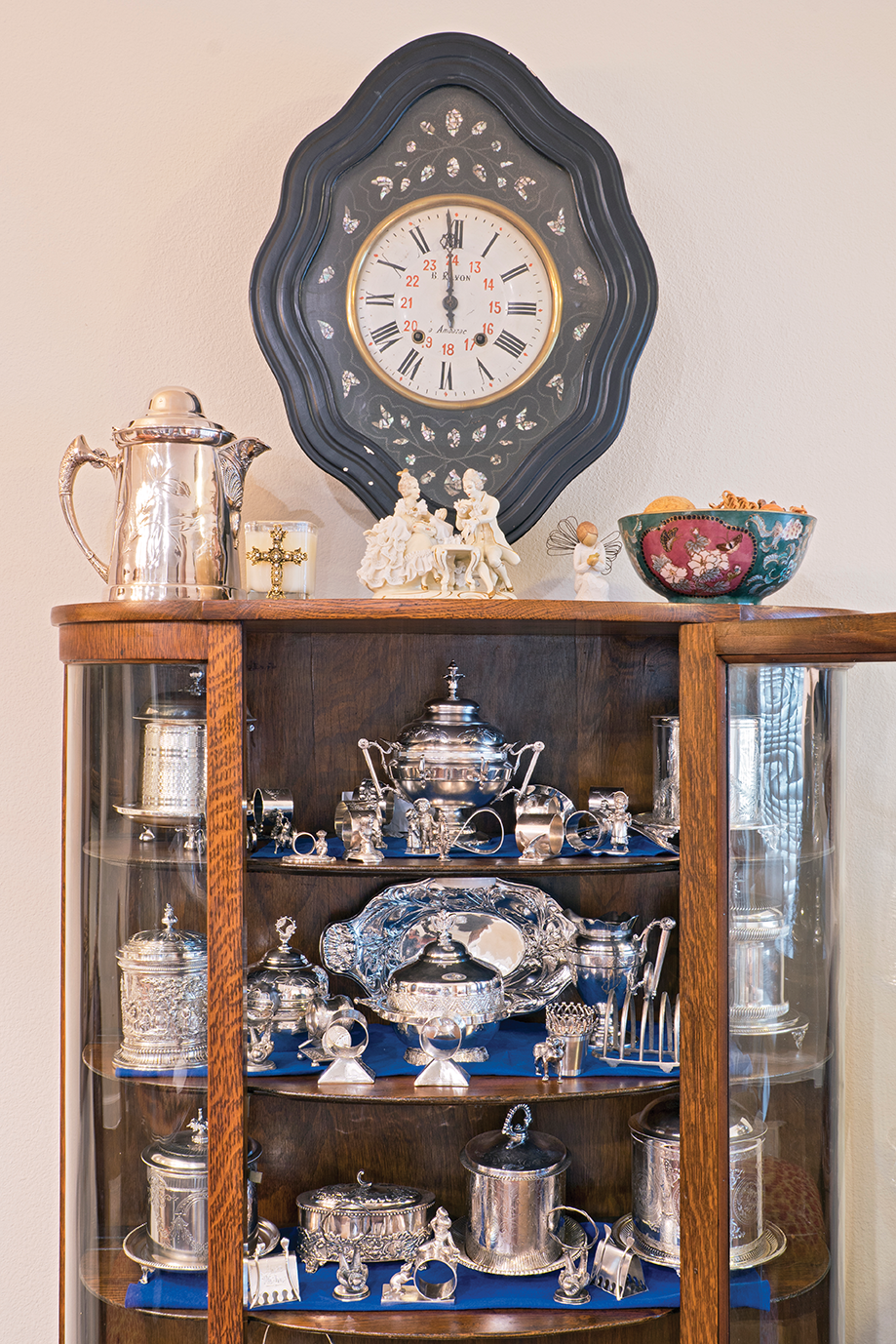 By Robyn Barnes
Photography by Al Rendon