Alamo Heights' Hidden Italian Gem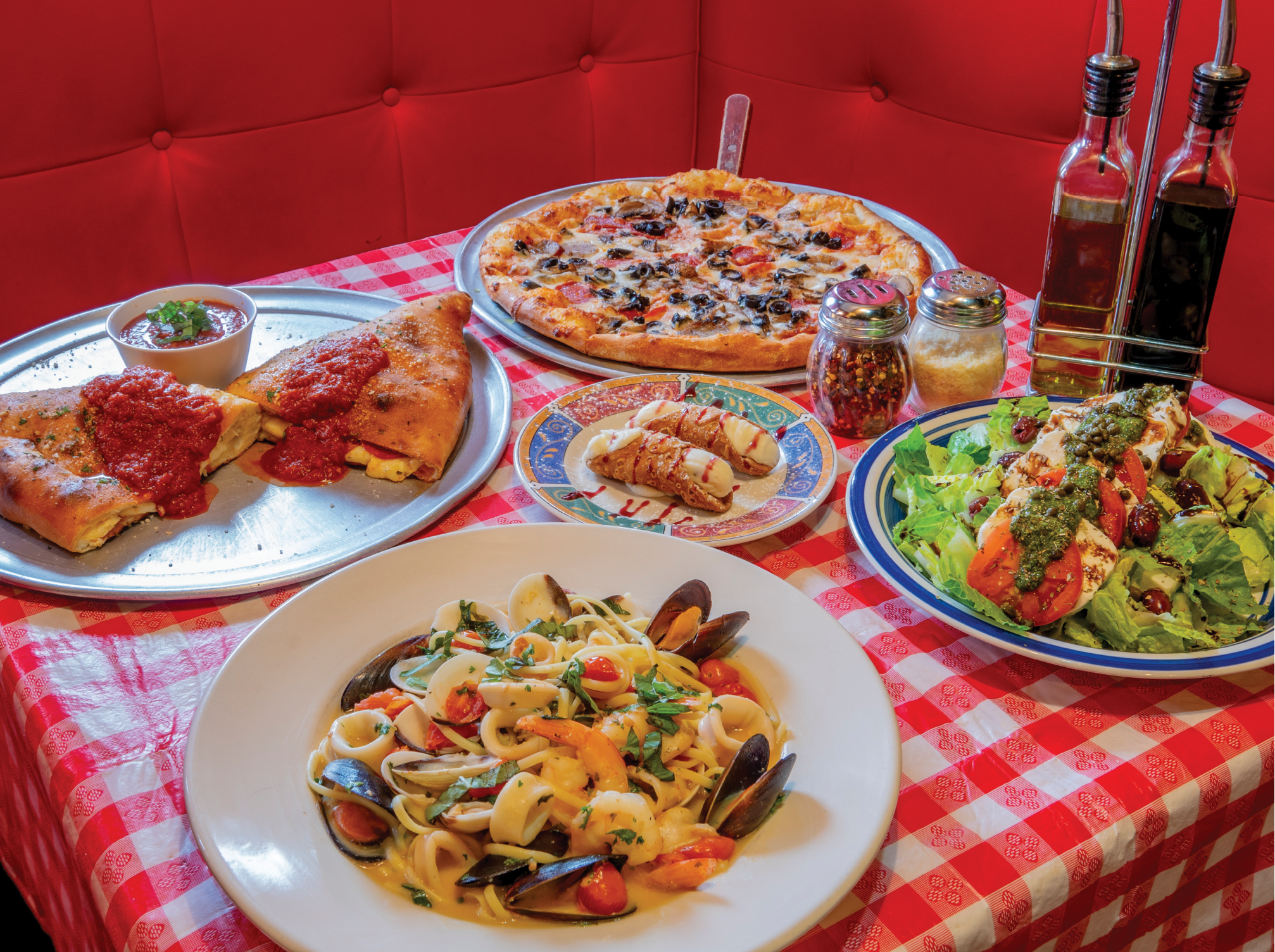 Just about every community or city publication across the country will, at one time, run a controversial article debating who has the best pizza in town. It's an ongoing battle, and everyone has their own opinion. For some, it's about the thick crust, and for others, only thin crust Italian pies will do, but let's be honest and praise the pizza restaurants that do it right, regardless of their style. It should be about who makes an authentic pizza with fresh ingredients and house-made pizza sauce and dough. Those are the restaurants that are hard to find in today's fast-food world.
Tucked into a corner off Broadway and Barilla, there is a tiny restaurant that most people might miss driving by, but those in the know will tell you immediately that Volare Pizza is the real deal. For 48 years now, this intimate, hidden Italian gem has been serving hungry '09ers some of the most amazing and authentic Italian food in town. From their hearty pasta dishes to their perfect pizzas, Volare Pizza takes great pride in making everything from scratch. Chef Efrain Juarez runs the kitchen, and the restaurant is owned and operated by Antonio Sorgente and Eder Muniz, who together have created a cozy Italian atmosphere not found anywhere else in town.
The pizzas here are the star of the show, and there are several signature pies that are worth the trip. The Don Corleone is one of their most popular items and features pepperoni, Italian sausage, fresh mushrooms, and black olives. If you prefer your pizza folded, then Volare is the place to be with their family-sized calzones. Both the pizzas and calzones come in small, medium, and large sizes, and the restaurant has take-out and delivery to designated areas.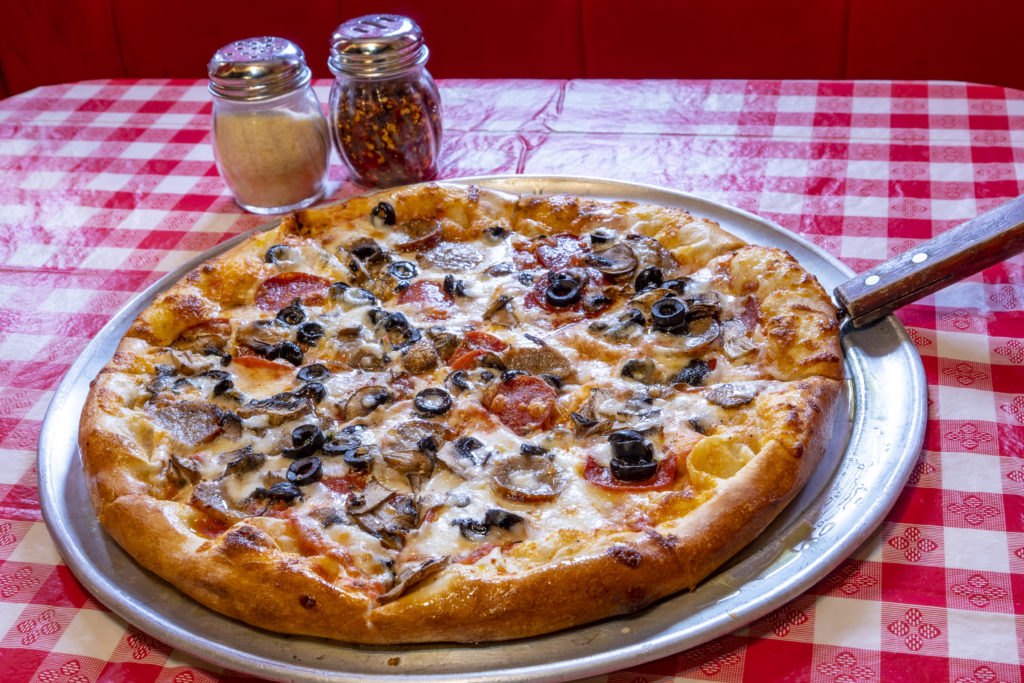 If you are craving a heaping bowl of pasta, then this is also the place to be. Their Frutti Di Mare Pasta with Linguine covers all of the seafood bases, including shrimp, clams, mussels, and calamari, along with delicate chunks of fresh salmon. Everything is sautéed in white wine with tomatoes and basil. It is truly an Italian masterpiece and so delicious, especially when paired with Volare's homemade bread and garlic butter. The restaurant also features old school favorites like Lasagna, Fettucine Alfredo, Spaghetti and Meatballs, along with exotic pasta creations like their Lobster Ravioli in Vodka Sauce.
Everything at Volare is made to order, and they do a lot of take-out business, as the restaurant itself is very small. However, they do have a sizeable outdoor patio, and the entire place has a warm and inviting atmosphere with Italian pop culture posters and signs, and traditional red and white checkered tablecloths. You will feel the love and the warm hospitality as soon as you walk through the door, and Volare is definitely a restaurant that you will find yourself craving quite often. So, if you have never been to Volare, then make plans to head over there with friends or family as soon as possible, and if it has been a while, then get reacquainted with an Alamo Heights classic.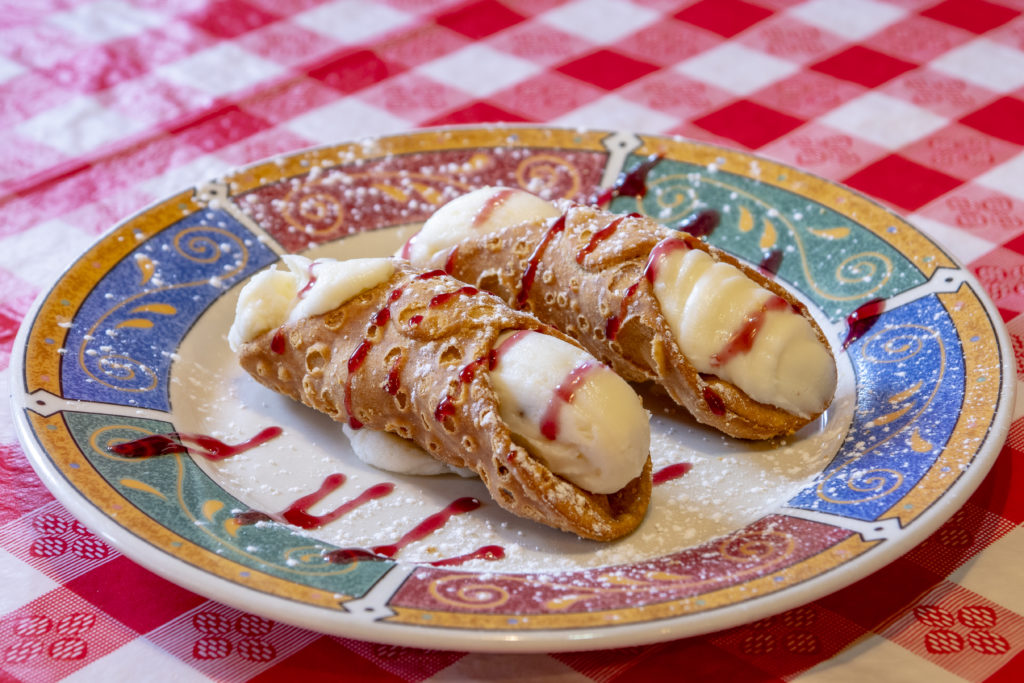 By Meredith Kay
Photography By Al Rendon