The Art of Food on display at The Shops at Lincoln Heights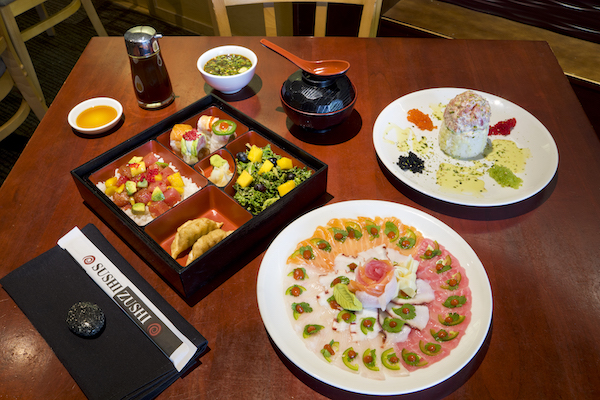 Few cuisines are more diverse than Japanese. An ancient culture full of colorful history, the Japanese have mastered the art of food, and one local restaurant has taken that mastery to heart and given it a Tex-Mex twist. Sushi Zushi is located in the Lincoln Heights shopping center and is one of four locations here in San Antonio. The first Sushi Zushi opened in 2001, and their diverse menu runs the gamut of Japanese cuisine from fresh sushi and sashimi, to their traditional yakisoba and yakiudon noodle dishes, to their panko fried katsu and teppan grilled yakitori favorites.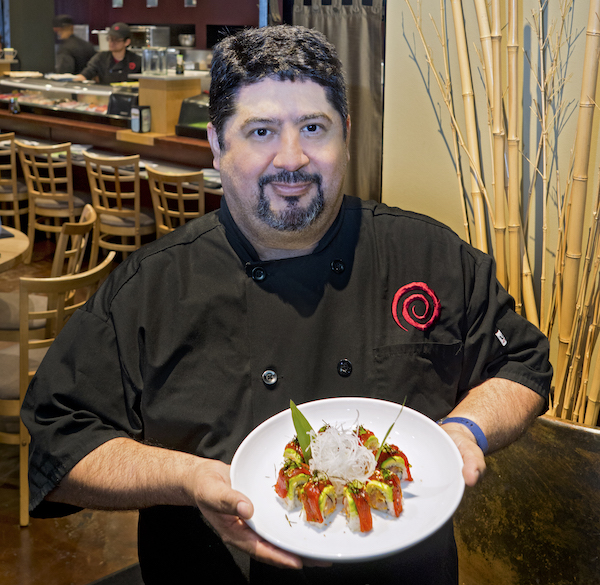 The decor is sleek and modern, and this design carries over onto the specialty plates that are unique to Sushi Zushi. One of their signature dishes is their Razor plate. It consists of thinly sliced fresh toro, tuna, salmon, octopus or yellowtail, and then topped with a tiny cilantro leaf, jalapeño and a dot of Sriracha. The entire plate is then drizzled with Yuzu, a Japanese citrus, to cook the fish delicately. It is an artistic dish full of flavor, and almost too beautiful to eat.
One of the most popular and unique dishes at Sushi Zushi is the Tower appetizer. It starts with a foundation of sushi rice and then it's layered with Tampa Bay sauce, masago, avocado, and a creamy Krab salad. The top of the tower consists of your choice of spicy tuna or spicy salmon with a creamy wasabi drizzle. The plate is garnished with four different caviars infused with habanero, soy, wasabi, and traditional tobiko. It is a gorgeous tower of layered sushi, but the fusion comes into play when your server topples the entire tower and mixes all of the ingredients together to create an explosion of flavors and textures. It definitely has a kick to it, but the flavors balance the heat perfectly.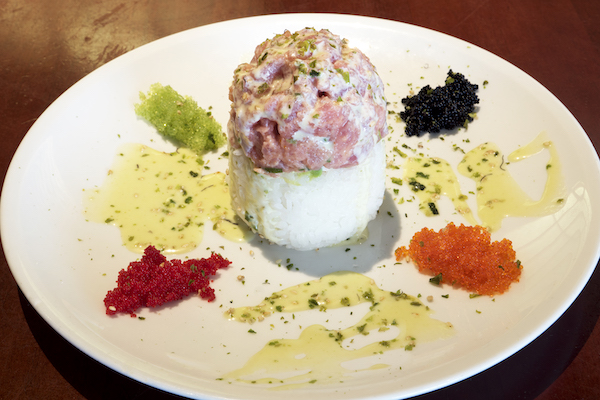 Sushi, of course, is their focal point at Sushi Zushi and you will need to spend some time to digest the extensive menu before making your selections. There are over fifty sushi rolls to choose from. Some of the more traditional, or popular rolls, you will recognize, but the sushi chefs really shine when it comes to their signature rolls. These unique creations are very creative, and some of them are even named for local San Antonio landmarks. One of their newest creations is the Red Moon Roll. Beginning with fresh yellowtail, spicy mayo and tempura crumbs, you'll also discover an incredibly thin slice of lemon incorporated into the roll. Wrapped in avocado, it is also topped with strips of tuna and garnished with green onions and sesame seeds. The flavors come out in layers as you bite into the roll, with the biggest surprise happening when the lemon makes itself known. It's very subtle, but the citrus really enhances the flavors of the fish.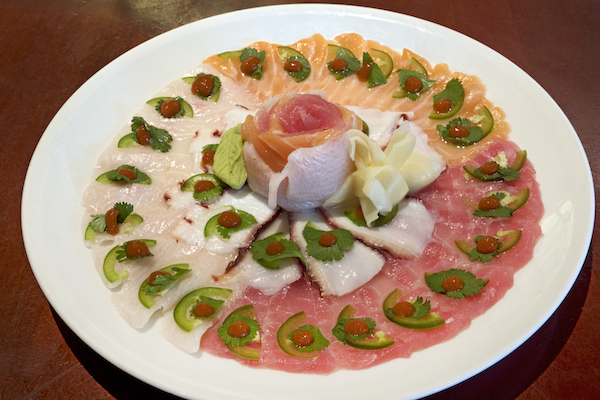 Sushi Zushi is open for lunch and dinner every day of the week, and they will even deliver anywhere in the 78209 area. You can also order online for takeout or delivery. At lunch, you'll find a separate menu for their traditional bento box meals. A bento box is a compartmentalized dish which allows different items to be served without touching. This maintains the integrity of each item so that they can be enjoyed separately. Their Hawaiian Poké Bento Box features a Mango Tuna Poké served over sushi rice, and you'll receive one piece each of their Cristina, Oaklawn, Bora Bora, and L.I.R. rolls, along with their housemade gyoza and a bowl of Miso Shiru soup. Bento Box lunches are perfect for the days when you are really hungry, but you just can't decide what you are in the mood for. It covers all of your cravings in one meal.
The restaurant also features a full bar specializing in Japanese liquors and specialty cocktails. You can even educate yourself on sake with their sake flights. Sake is a Japanese rice wine, and at Sushi Zushi you can sample four different sakes served in a special wooden shot glass holder with cards describing each serving and what makes it different. It is a full immersion into the sake culture. In fact, Sushi Zushi offers the entire Japanese experience. The service is outstanding, and the food is both authentic and unique. If you are a fan of Japanese cuisine, then Sushi Zushi will definitely impress you. If you haven't yet tried, or have been reluctant to try this unique food, then this is the place to start. You will find a knowledgeable staff ready to help you begin your Japanese culinary education, and Chef John Rivera will make sure that your meal is the best that it can possibly be.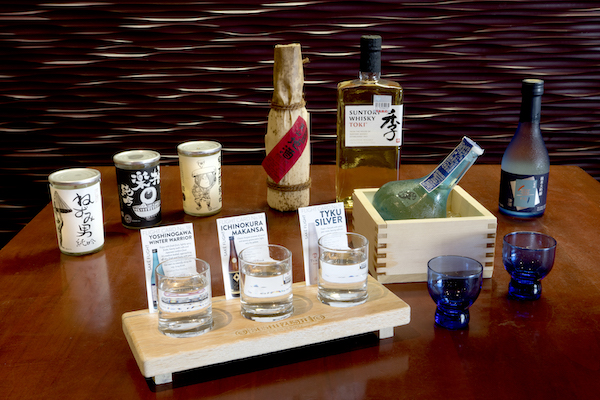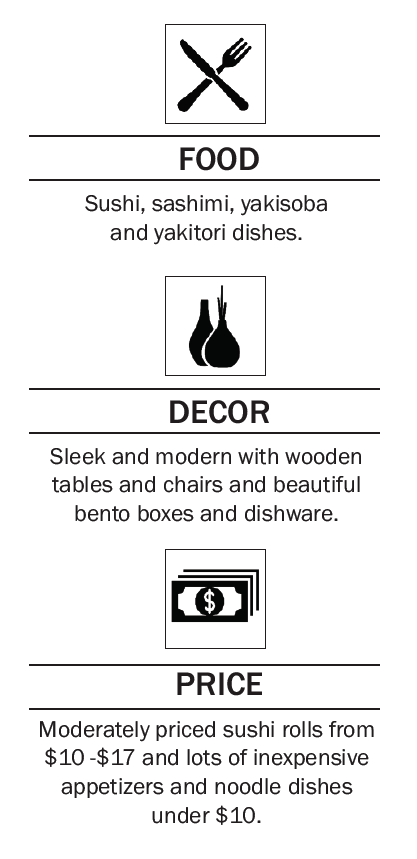 Sushi Zushi
999 E. Basse @ Broadway
(210) 826-8500
sushizushi.com
Hours:
Monday – Thursday: 11:00am to 10:00pm
Friday: 11:00am to 11:00pm
Saturday: 11:30am to 11:00pm
Sunday: 11:30am to 10:00pm
By Meredith Kay
Photography By Al Rendon