Authentic Italian Regional Cuisine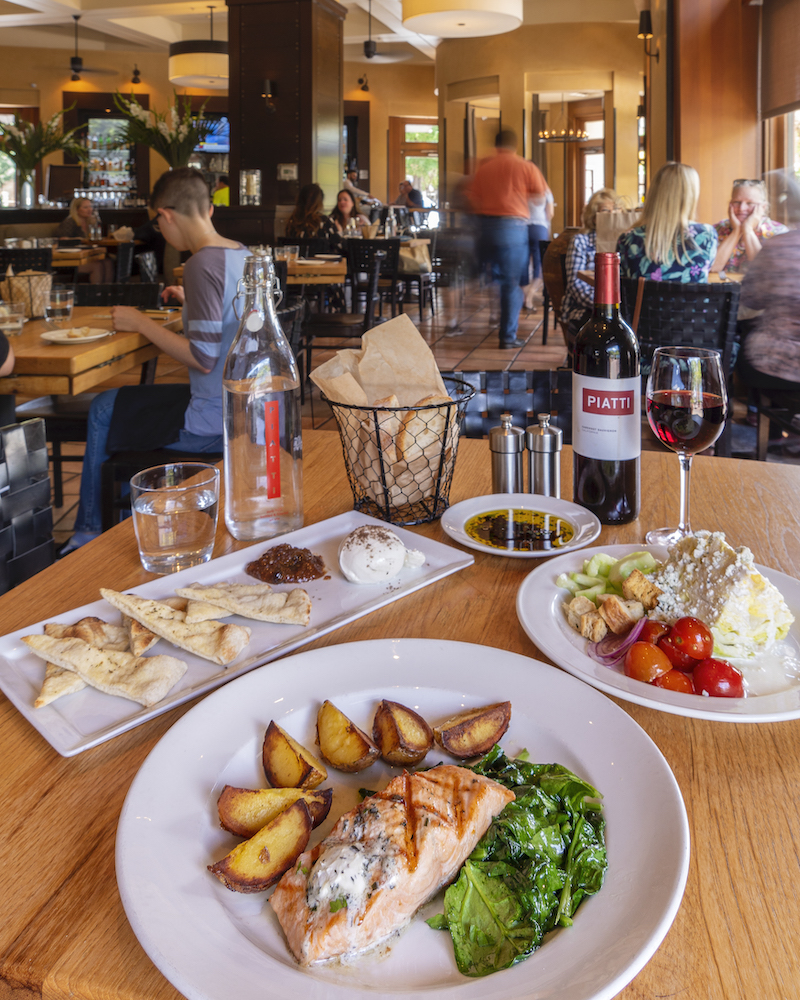 At Piatti, authenticity and consistency are very important to us. We strive to stay true to the Italian style of cooking for each region, and we care about where the food is sourced
When most people think of Italian food, images of pizza, spaghetti and meatballs, and lasagna come to mind. However, like most countries with such a rich and varied history, Italy is diverse in its traditions, culture, and culinary interpretations. The many regions of Italy offer a multitude of flavors, each unique in their own way. There is so much more to Italian cuisine than we realize, and one area restaurant covers all of the delicious regions on one menu.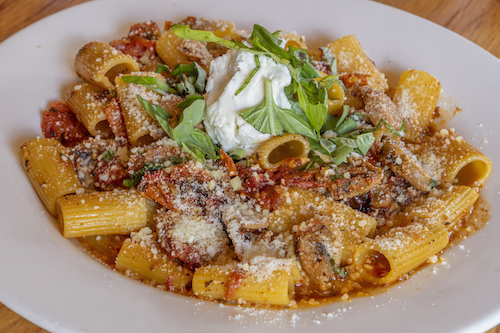 Piatti, at the Alamo Quarry Market, has been feeding the Italian cravings of San Antonio for over 21 years now, and under the incredibly professional and creative team of General Manager Dan Ward, and Executive Chef Oscar Soto, Piatti continues to shine as one of the best restaurants in San Antonio today. The menu is very diverse and features the freshest ingredients in order to maintain their goal of offering "clean" food and catering to a discriminating clientele and their dietary needs. Piatti offers a Fit Menu for those watching their calories, and also a Gluten-Free menu.
"At Piatti, authenticity and consistency are very important to us. We strive to stay true to the Italian style of cooking for each region, and we care about where the food is sourced," states Dan Ward.
Everything is made to order fresh and in-house at Piatti, and you'll find everything from wood-fired pizzas, to fresh fish, to delicious and creative pasta dishes. One of their most popular pastas is their Rigatoni with Sweet Fennel Sausage. It features oven-roasted tomatoes, garlic, basil, and goat cheese, along with their very own house-made sausage. The flavors are amazing. Exclusive to the lunch menu, Piatti proudly serves a Parmesan Crusted Chicken Breast bathed in a delicious Dijon cream sauce and served over butter garlic angel hair pasta. The chicken is crispy on the outside and incredibly tender and moist on the inside, pairing perfectly with the tangy cream sauce.
Piatti also offers some traditional Italian favorites that you usually don't find on the menu, like Cioppino, an Italian seafood stew, and house-made Gnocchi, potato dumplings served with pork meatballs and tossed with summer peas. There is a wonderful array of Italian specialties to start with as well, like carpaccio, calamari, and bruschetta, along with creative salads like their very popular Iceberg Wedge, which is slathered with a creamy gorgonzola dressing and topped with diced red onions, cucumbers, and cherry tomatoes.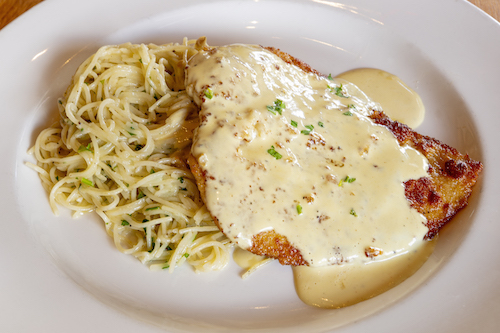 Ward states that "Diners are looking for food that is not only authentic but healthy as well. Customers come back to experience something new just as often as they return to enjoy the comfort of dishes that they love."
Chef Oscar and his culinary team create outstanding seasonal specials which feature the freshest meat and seafood, and fruits and vegetables that they can source to give the Piatti diner a taste of the different and diverse regions of Italy. This allows them free rein to create a menu that resonates with the '09 diner. The restaurant is sleek and modern and houses a beautiful patio for outdoor dining when the weather is nice. Their wine list is impressive, and they also feature their own affordable private label wines bottled by Rutherford in Napa Valley.
The restaurant features a 45-seat private dining room for groups and meetings, along with off-site catering for large and small events. Piatti will be hosting several regional specialty dinners this fall, with the first one featuring the food of Umbria on September 25th & 26th. Call the restaurant to make a reservation.
There is something to suit any food lover at Piatti, and they welcome diners of all ages, having one of the best and healthiest kids' menus in town. So, whether you're craving an authentic wood-fired pizza, a heaping plate of pasta, or you are looking for fresh seafood and perfectly grilled organic meats, Piatti should always be on your "go-to" list for lunch and dinner. Experience the regions of Italy one delicious bite at a time.
By Meredith Kay
Photography by Al Rendon