Serving Generations of Diners One Enchilada at a Time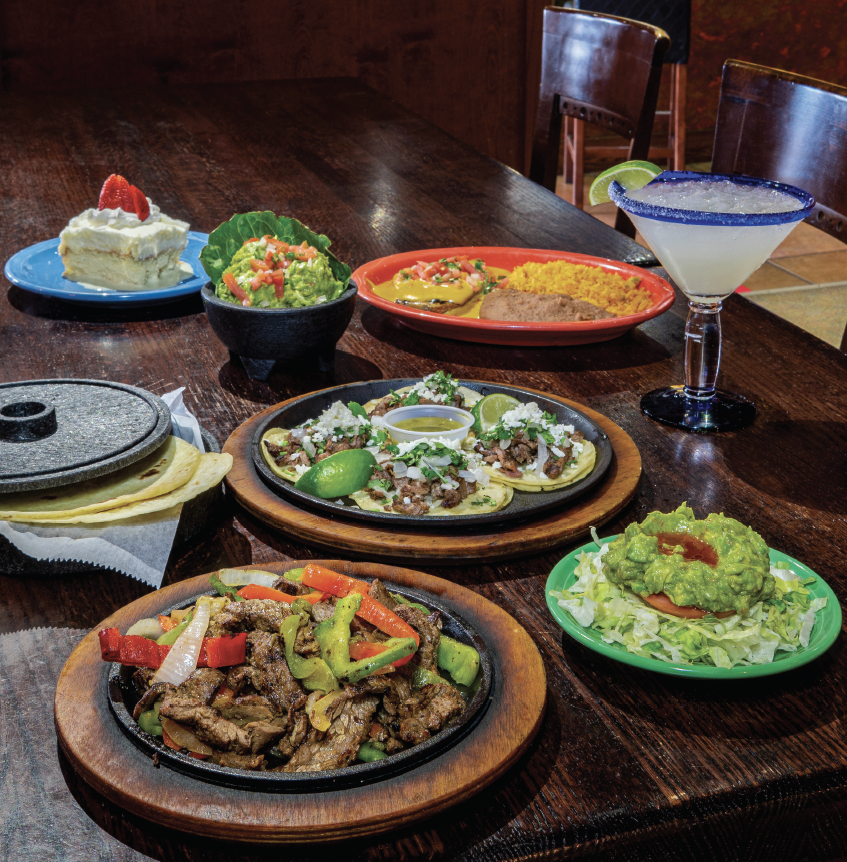 There is no shortage of Mexican restaurants in San Antonio. There is one on just about every corner in town. Some specialize in cuisine from just one region of Mexico, and some feature traditional Tex-Mex, but there is one Mexican restaurant that has stood the test of time, and has been serving consistently delicious food for many generations.
La Fonda Alamo Heights is currently located off the access road of 410 at Broadway, but its roots date back to 1932 when Virginia Berry opened the first La Fonda restaurant with her family on Main Street. Today, her original recipes are still being used, and the restaurant's traditions and standards of excellence are being upheld by their current management company, Frontier Enterprises, the same company behind San Antonio's beloved Jim's restaurants.
Upon entering the restaurant, you'll be greeted warmly by the friendly staff who treat everyone like they are family. La Fonda's atmosphere is inviting, incorporating the warm colors and cultural décor of old world Mexico with colorful tile, heavy wood accents and beautiful hand-wrought iron pieces. The restaurant also features a gorgeous bar in the center of the space where expert mixologists create some of the best margaritas in town, using only fresh squeezed lime juice. However, the star of the show is, of course, the food. Each dish is made fresh to order and served with pride.
You'll find all of your Mexican food favorites on the menu at La Fonda, and you will not be disappointed with anything that you order. You must start with the Platos Pequeños, and order a few appetizers for the table. The Mini Street Tacos are outstanding with incredibly tender chicken or beef fajita meat served with cilantro, onion and queso fresco, and topped with their delicious tomatillo and avocado sauce. Another favorite is Rick's Special Queso topped with seasoned ground beef picadillo, guacamole and pico de gallo. They also offer an outstanding Shrimp Cocktail Mexicana and Ceviche that will make you feel like you are on the beach in Mexico, at least for a moment.
As you order your second margarita, you can dive into the main entrées that will arrive sizzling hot. La Fonda uses only the most tender Angus steak for their fajitas, and for those who love chicken, you can't go wrong with their Mirasol Especial. Seasoned to perfection and grilled over an open flame, the chicken breast is then smothered in queso, and topped with pico de gallo. It is decadent and delicious, and will quickly become one of your favorite meals in San Antonio.
For those who have a hard time deciding on just one Mexican favorite, you'll have to make a selection from the Favoritas de Casa section of the menu, where you can mix and match your favorites to create your perfect Mexican plate. Their most popular special is the Regular Plate, which features one of the best cheese enchiladas in town, a tamale, their not-to-be-missed chili con carne and rice and beans. This one covers it all and you will definitely not want to share.
They also feature a daily special, Monday through Friday, and Happy Hour, Monday through Thursday from 2:00 to 6:00 p.m. La Fonda is taking all mandatory COVID-19 precautions with extra cleaning procedures, social distance dining, as well as take-out and curbside orders. The restaurant also has a beautiful and very comfortable patio area with plenty of fans circulating the air to keep diners as cool as possible, but ordering a margarita doesn't hurt either.
The staff and management at La Fonda are truly committed to creating the best possible dining experience and it shows in their friendly attitudes and superior service. The restaurant started as a neighborhood Mexican café nearly 90 years ago, and you'll still feel that local pride shine through. Generations of families have grown up with La Fonda, and the traditions of excellence are still being maintained today. So, if you've grown up dining at La Fonda, then you'll want to return again and again, but if you haven't had the pleasure of discovering this San Antonio icon, then make sure to add it to the top of your list muy pronto.
By Meredith Kay
Photography by Al Rendon