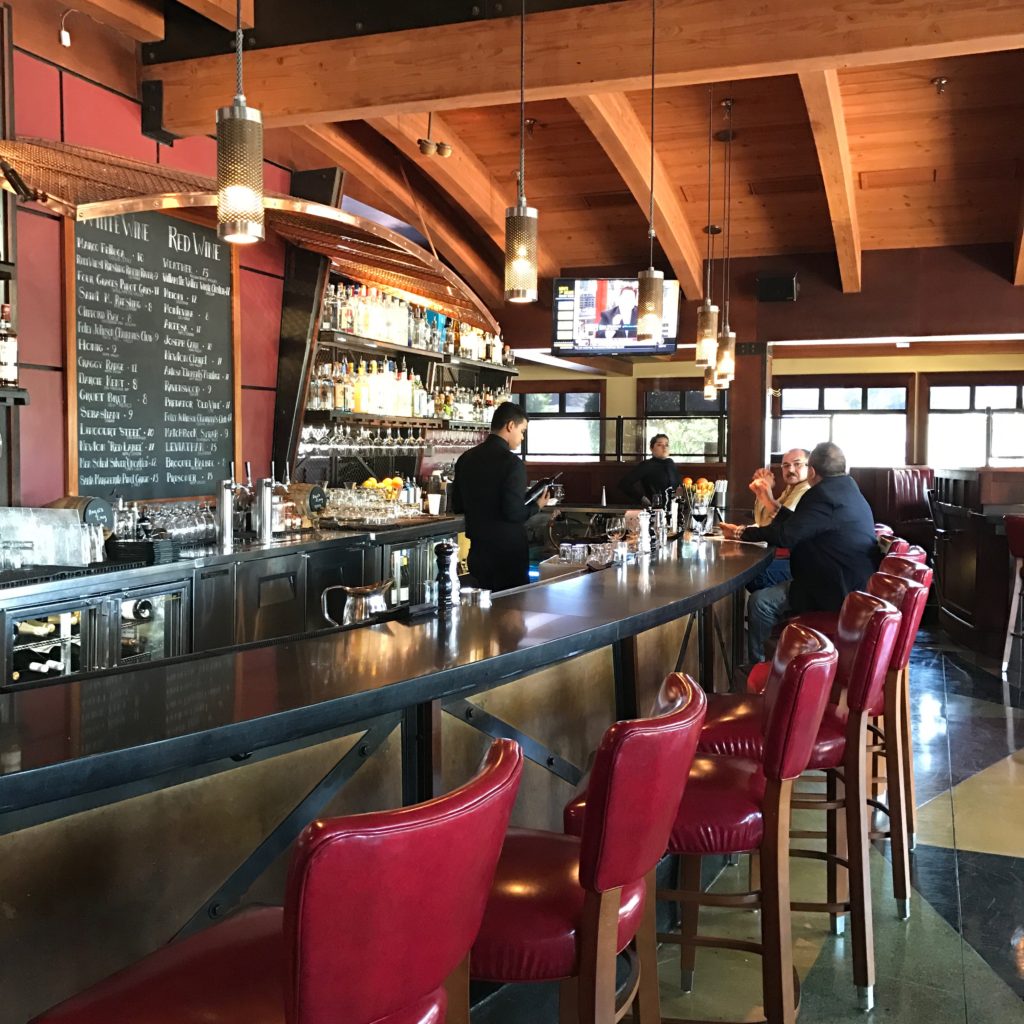 Consistency and excellence are benchmarks few restaurants meet, even over the course of a single service. Add longevity to the list, and you are describing a small group of restaurants, like J. Alexander's in the Quarry. For the past 20 years it has maintained a level of excellence unparalleled in San Antonio.
Think back to 1997, if you can. The food scene in San Antonio was propped up by a handful of fine dining establishments and less-than-fine chain restaurants. J. Alexander's opened its doors before The Pearl, Hotel Emma and the increasing national recognition of San Antonio's food scene. You might even say they paved the way, but make no mistake…they aren't even close to retirement. J. Alexander's continues to refine its menu, innovate and impress with contemporary American cuisine.
The restaurant has a contemporary steakhouse feel. The lighting is just dim enough to take your pulse down a notch when you walk through the front door, but bright enough that you can read the menu. Take a deep breath when you approach the host stand. and prepare for a long lunch, special occasion dinner or a romantic night out. J. Alexander's is owned and operated by a small restaurant group that prides itself on an "unchained" dining experience. You can expect scratch food, a professionally curated wine list and fresh ingredients. Bill Coury, the general manager, says the goal is to provide a phenomenal guest experience.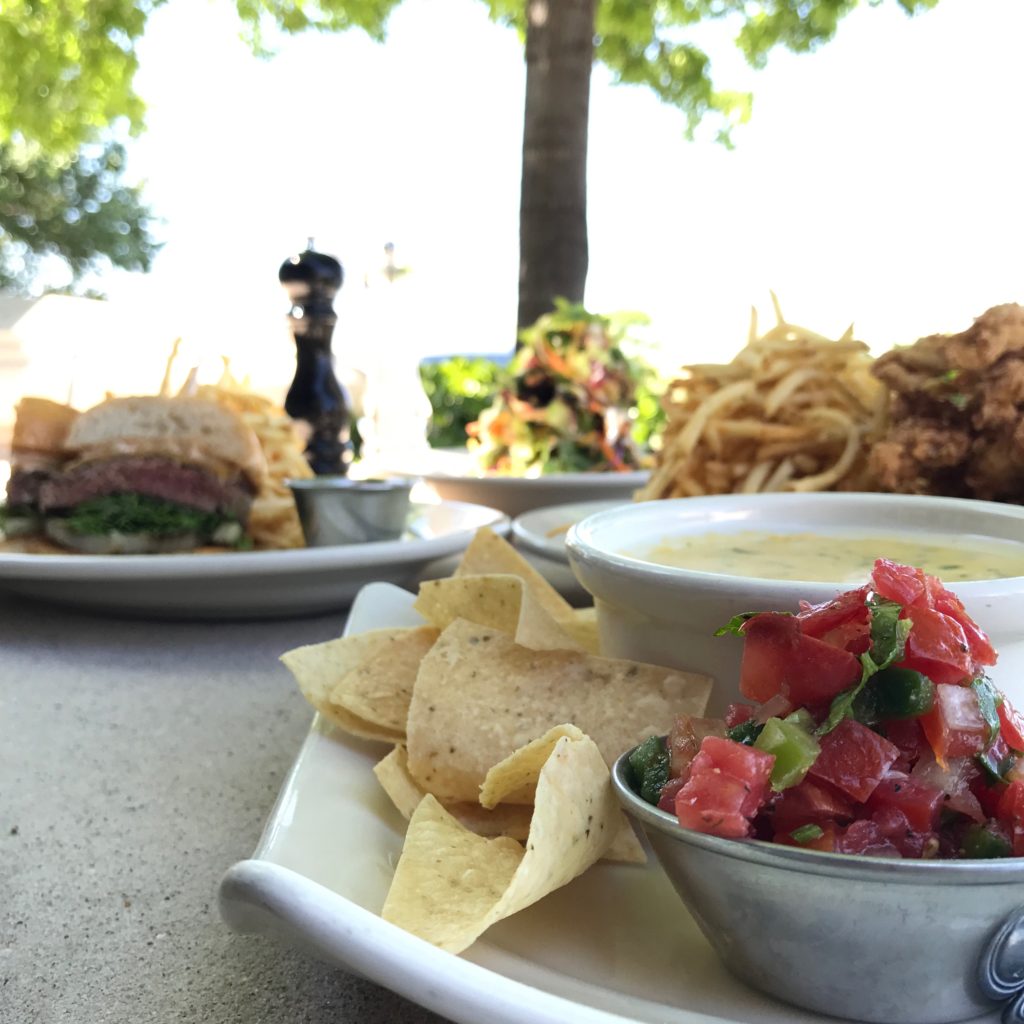 Plan ahead and make a reservation for dinner. Lunch fills up fast, but the wait is reasonable, if there's any at all. If you find yourself waiting on a table, just head to the bar. They feature rotating taps of local beers; right now it's two from Pedernales and one from Alamo Ale. The wine list is extensive, with many by-the-glass options, but more on that in a little while. The cocktail menu is where you really want to start; come on, you have had a hard week! J. Alexander's has an innovative and modern cocktail menu with plenty of options. Start off with a Gin & Ginger — gin, ginger and sparkling wine combined for a spicy, refreshing aperitif. Looking for something a little more stout? Try the Weissen Sour. This twist on a whiskey sour includes orange bitters, orange marmalade (what?), and it's topped off with a hefeweizen beer. Last thought here: If you like Fernet Branca, then order a Capone. Consider subbing out the rye for buffalo trace bourbon …sit back, sip, and, honestly, you won't even care when your table is available.
Once you sit down, review the menu, but take your time. The servers are adept at wine pairing and trained extensively on the menu. The menu is properly simple with innovative options offering the best of what defines American contemporary dining. Finish off your cocktail with a few of the starters like the deviled eggs or the fire-grilled artichokes. These are solid choices, but you would be remiss (that's a nice way to say out of your mind) if you fail to order the Mexico City Spinach Queso. If San Antonio hosted a queso throw down, and it should, these guys would be in the top three, with a strong bid for the title. The queso is creamy, spicy and healthy. There's spinach in there. It may be healthy, but it's delicious. They serve the queso with a side of fresh pico de gallo. The combination is killer!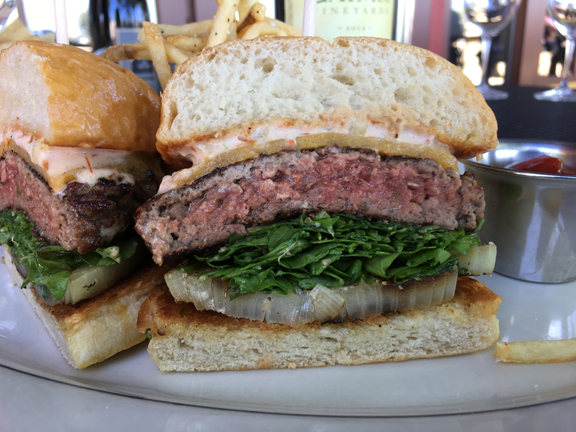 The queso is only a starter; the menu offers options for almost everyone. The salads are big, and the lettuce is cold and fresh. Remember, everything is made from scratch. Alex's salad is a perfect complement to the entrees. Ranch dressing isn't in vogue these days, but their homemade ranch dressing tossed into the Alex's salad combo of romaine lettuce, bacon, grated cheddar, tomatoes, cucumbers and croutons is simple and delicious. This salad isn't innovative, it's just right! The simplicity of Alex makes way for a variety of complex and delicious salads, like the Cypress. The Cypress salad is their take on a chef salad including pecans and avocado, topped with crispy chicken tenders. Or try the Thai Kai salad for a mix of chicken, greens and peanuts tossed in a cilantro vinaigrette and topped with Thai peanut sauce.
For something a little more full-bodied, look to the sandwiches. J. Alexander's grinds their hamburger beef in-house, so the burgers are outstanding. The steak burger is a real standout. It's a combination of ground beef and tenderloin, giving the meat a richness you rarely find in a burger. They finish the steak burger with Tilamook cheddar, grilled onions and Kiawah Island dressing. Don't mess with this combo, sauce-on-the-side people. There's a perfect harmony happening on the steak burger — don't mess it up.
If you are stopping for dinner, grab the wine list and choose from one of the entrees.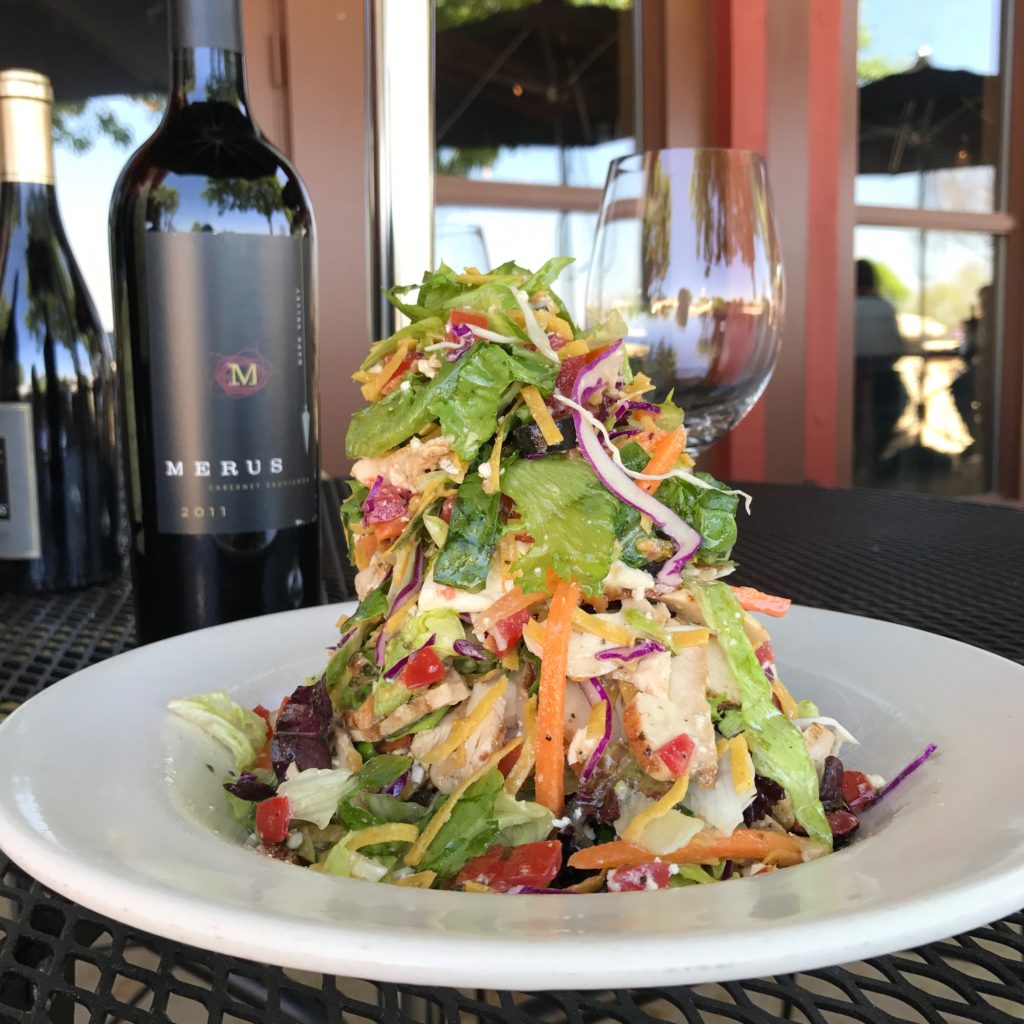 J. Alexander's has an excellent selection of wine, and it's surprisingly well priced for a restaurant. Bottles from Shafer, Gary Farrell and Artesa are just a few of the standouts. The wine list is heavy on California with plenty of options; try a bottle of Shafer's Relentless. You don't see Shafer in restaurants anywhere nearly as much as you should. Relentless, the 2012 Wine Spectator's wine of the year, is 97 percent Syrah, 3 percent Petite Syrah. This combination produces a full-bodied wine bursting with flavors of roasted meat, blackberry, lavender and saddle leather. It's a truly fantastic bottle.
J. Alexander's features a wide variety of wood-fired entrees. Their fish is flown in weekly from Hawaii. and their steaks are butchered in-house. You can choose from several cuts of meats and styles of preparation. J. Alexander's steak game is on point. Try the Steak Maui, a rib-eye marinated in soy sauce and brown sugar served with a side of smashed potatoes. Or keep it simple and order the New York strip, medium rare. It's served piping hot topped with maitre d' butter, a compound of fresh butter, lemon and herbs. The steaks are on par with any steakhouse, but this restaurant isn't just a steakhouse.
The menu includes ahi tuna steaks, rotisserie chicken and shrimp dishes, but the real standout is Mr. Jack's Crispy Chicken Platter. That's right, chicken tenders, and seriously, are they ever RIGHT! These tenders are marinated overnight and then taken through a two-step battering process. The result is a moist and flavorful white meat tender encased in batter that's light and perfectly crisp. They serve the tenders with shoestring fries and house-made coleslaw. You can get the tenders as an appetizer or an entrée, but you are going to want to get the entrée.
J. Alexander's is open seven days week for lunch and dinner. They have a special menu for Easter Sunday, so make reservations early. Stop in for a cocktail and queso before your next movie or to rest your feet while shopping at the Quarry, or plan a special night out and enjoy the phenomenal guest experience. Tell them Scott sent you!
By Mitchell Scott Austin
Photography by Raleigh Hart