Perfect For The Holidays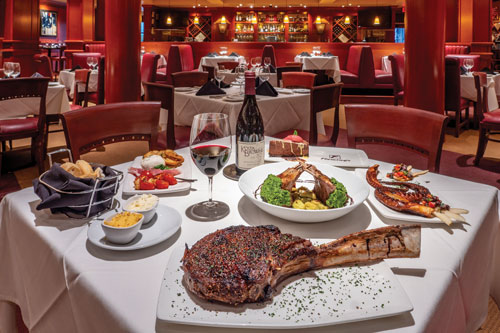 From the moment you walk through the door at Fleming's Prime Steakhouse at The Quarry, you can't help but feel special. From the friendly and welcoming staff, to the warm and inviting dining room, the restaurant has the ability to make everyone feel fancy. Since 2006, Fleming's has been one of the premiere steakhouses in 78209, catering to both families and business clientele with a menu featuring only the best quality steaks and seafood.
The Fleming's brand began in Southern California in 1998 and there are currently 69 Fleming's Steakhouse restaurants across the United States, along with one in Brazil. General Manager Daniel Pedrotti III has been with the restaurant for seven years now, and he continually strives to deliver outstanding service with a menu that features locally inspired specials. Daniel states, "Our menu reflects the talents of our Executive Chef, Tony Randazzo and the experience of our kitchen staff. The food is inventive, and we want to represent San Antonio in a new and energetic way. We are constantly evolving and this is how we give back to our community."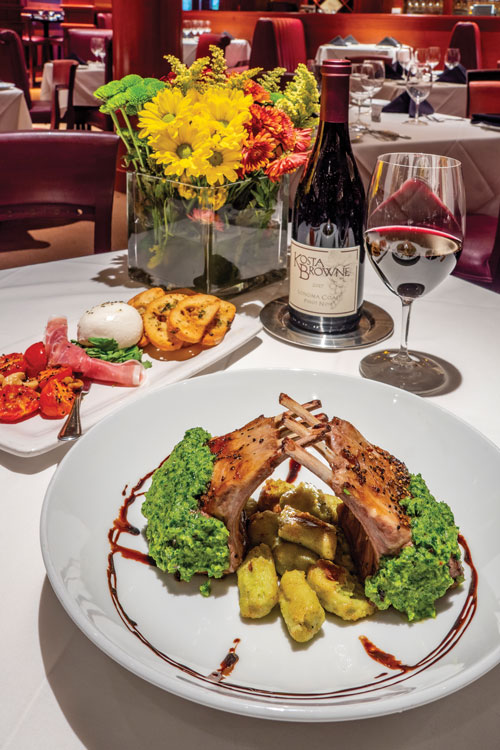 Fleming's is open for dinner seven nights a week, with several specials throughout the week. Sunday evenings feature The Sunday Table, a three-course menu featuring Fleming's slow-roasted Beef Tenderloin served atop creamy mashed potatoes, and a choice of salad and dessert. On Mondays you can enjoy a three-course Filet Mignon and Lobster dinner, complete with salad and dessert. However, the most amazing deal can be found on Tuesdays with their Tomahawk for Two-sday menu. The 35-ounce prime Tomahawk Ribeye is available for two diners and includes a choice of salad, two side dishes and dessert. Even when you share this Flintstone's sized ribeye, you will still have plenty leftover to take home.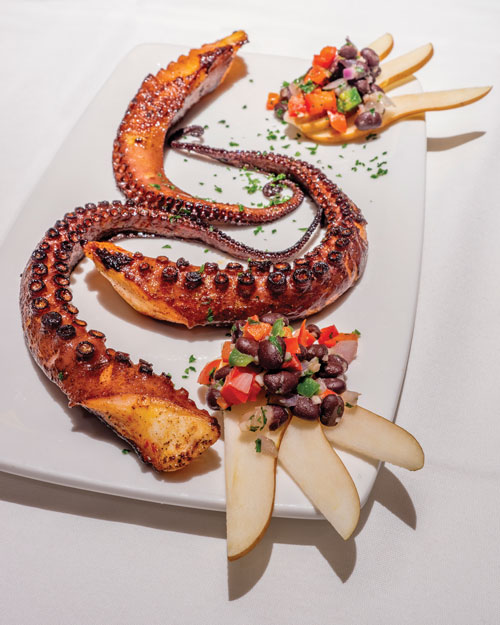 The menu at Fleming's also features a special menu created by Chef Tony himself. It changes to reflect the season and what's available locally every 60 days. Recently, Tony created a delicious Grilled Octopus with Black Bean Pear Pico. The combination of sweet and savory was the perfect complement to the braised octopus. Also featured, was Tony's Roasted New Zealand Rack of Lamb paired with a delicious poblano potato gnocchi with cilantro pesto. The dumpling pasta was tender, and the pesto crusted lamb was perfectly cooked to medium rare. At Fleming's you'll find amazing appetizers, classic steakhouse soups and salads, along with their selection of prime steaks, quality seafood and over ten generous side dishes, including their signature Lobster Macaroni & Cheese. Fleming's is also open for the holidays to make life a little easier when hosting friends and family. Reservations are recommended for the main dining room, and walk-ins are always welcome for Happy Hour and at the bar. Fleming's has two private dining rooms for special occasions and business events, and the restaurant can be reserved for large parties and groups for lunch as well. Their wine list is extensive and rather impressive. Curated by Fleming's Wine Manager, Christian Schimmelfennig, it changes with the season and with the menu, keeping it interesting and fresh.
Fleming's is a classic steakhouse with a local feel, and with its ever-changing seasonal menu, top notch culinary staff and management, and their creative specials, it promises to be around for many generations to come.
By Meredith Kay
Photography by Al Rendon