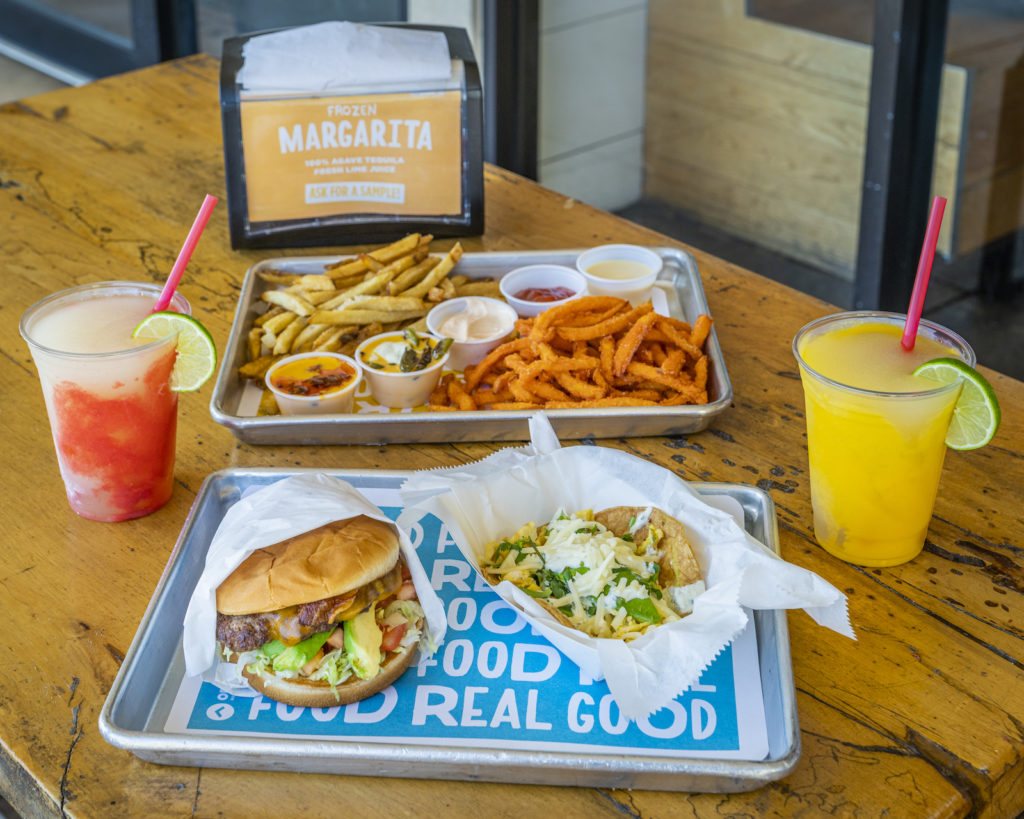 We've all been there. We're in a hurry and we're starving, but the thought of driving through to grab another generic fast food meal almost kills our appetite. We crave something simple, but fresh and delicious. We need to make it fast, but we want it to be satisfying, and often there simply aren't any options that we can think of, so we settle for mediocre food again.
It's time to stop settling and start ordering up. Order Up has been a staple in The Lincoln Heights Shopping Center on Basse Road since 2004, but tucked in the back, facing the HEB, it's easy to forget that this little neighborhood gem is there. Specializing in three iconic food categories, you'll find the freshest and tastiest burgers, tacos and pizzas in San Antonio. Everything is made to order and made in-house from scratch.
The owner, David Galbreath, states, "We try to make everything from scratch. Nothing is frozen or pre-made. Our cooks work hard. There is a lot of prep work to do, because it's all fresh. We even make our own hamburger buns and pizza dough."
The restaurant is focused on doing a few great items in creative ways. There are 14 different burger choices, 14 different taco options, and 15 different creative ways to order a pizza. They also offer several healthy options for those adhering to special diets, including gluten free options, paleo recipes and more. Order any burger or taco served in a fresh green leaf lettuce wrap, and you can also get your delicious pizza on a gluten free crust.
Order Up also serves some of the best French fries and nachos in town and you can get a sampler to try all of their sauces and dips. Try the Order Up Fry Sampler which comes with both their original potato and sweet potato fries, along with a taste of each of their signature condiments and quesos: chipotle mayo, serrano ketchup, Caesar dressing, serrano sour cream queso, and chipotle chorizo queso. Their Brisket Nachos are outstanding as well. The restaurant hand cuts and fries all of their own tortilla chips and they top the chips with slow cooked brisket, barbecue sauce, queso, fresh house-made guacamole, sour cream, pico de gallo and jalapeños. It honestly doesn't get more San Antonio than this.
Other interesting twists on iconic classics include their Cheeseburger Pizza, and their incredibly popular San Antonio Bean Burger, featuring a thick ground beef patty, chipotle mayo, pico de gallo, black beans, queso, and of course, fresh tortilla chip strips for that extra crunch.
Breakfast tacos are a beloved staple of our San Antonio diet, and Order Up makes some of the tastiest tacos in town. Although Austin has tried to claim the credit for creating these morning necessities, we all know that San Antonio holds that title. Come on in, any morning from 7:00 a.m. to 11:00 a.m., and start your day with any of their breakfast tacos, pizzas, bagels or breakfast "boats". The Green Machine Taco features scrambled eggs, avocado, cilantro, serrano sour cream and jack cheese. It's perfect when you need a spicy eye opener. You should also try the Whole Hog Breakfast Pizza with chorizo, bacon, scrambled eggs, cheddar and jack cheese. It will definitely fill you up and keep you going all morning long.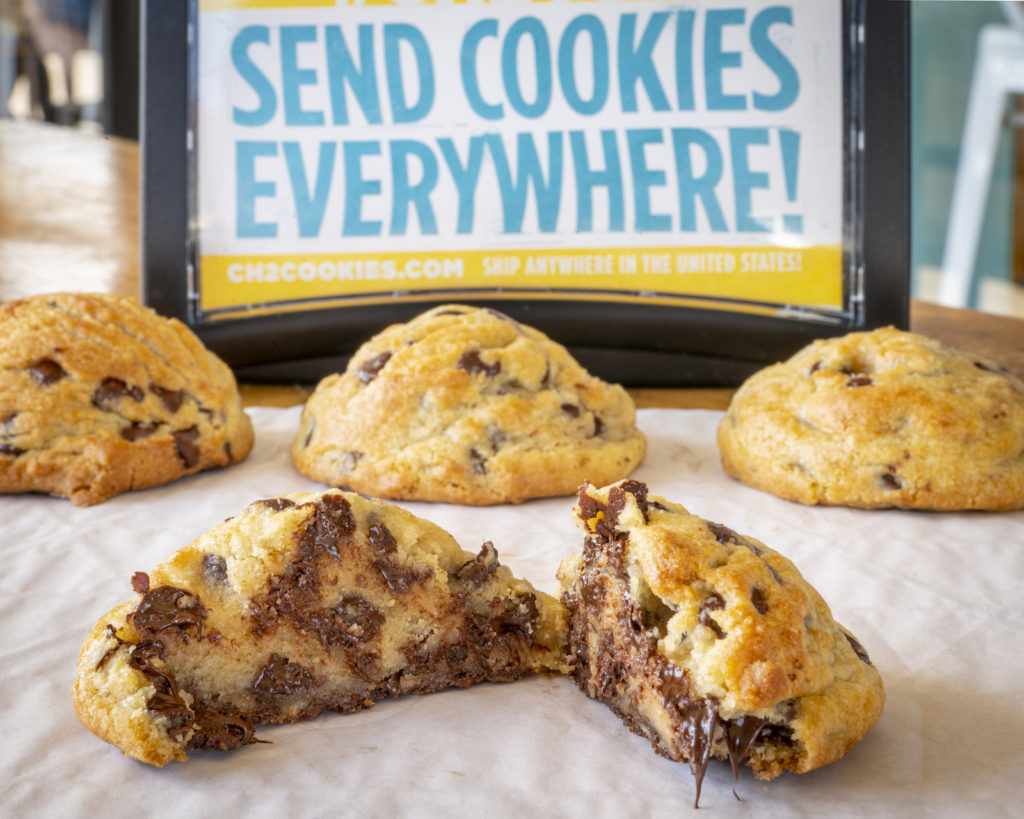 Order Up is also becoming very famous for their delicious and unique CH2 Double Chocolate Chip Cookies. They've become so popular that they even have their own website, and they ship their cookies all over the country. There are ten pounds of chocolate chips in every single batch that they bake, and they are made with real butter which makes them extra chewy. They are delicious mounds of decadency and will definitely become your new favorite craving.
In a world where it's becoming increasingly difficult to find a fast and fresh option when you're looking for something simple but delicious, it's great to know that we still have a few local alternatives out there. Order Up is the type of establishment that we love to frequent and patronize, because it supports local business driving our communities, and they offer amazing food at affordable prices. Their dining room is open, but they also offer curbside and real tequila margaritas to go to serve you like great neighbors.
Order Up
999 E. Basse Rd. #193 (Lincoln Heights Shopping Center)
(210) 824-9600
Breakfast Menu 7:00A to 11:00A
All Day Menu 7:00A to 9:00P
by Meredith Kay