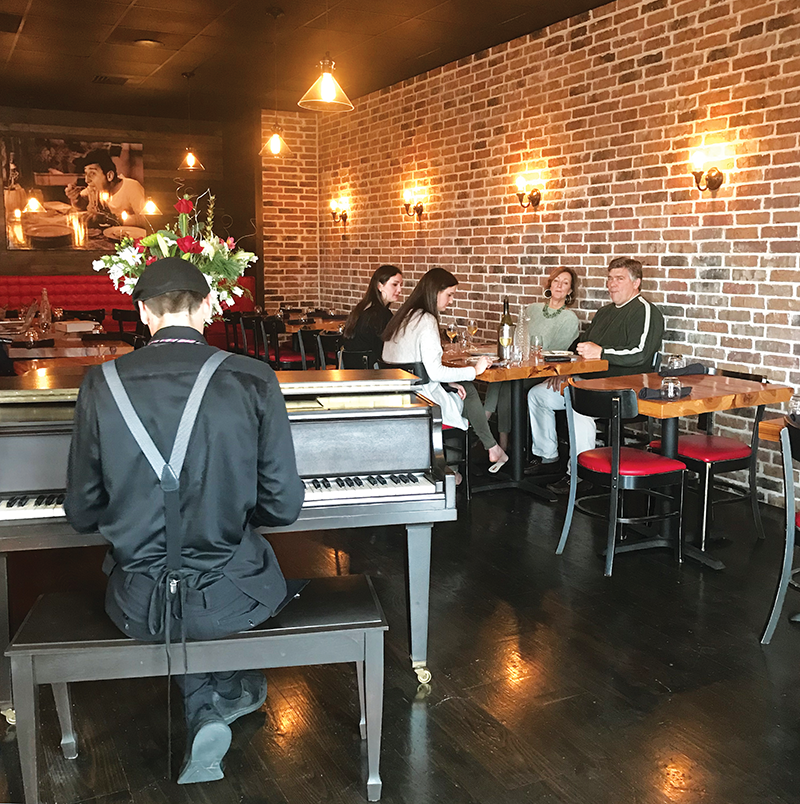 Driving by, you might think Braza Brava is a local neighborhood pizza joint, but after reviewing the menu and taking the time to share a meal, you will realize it is much more than just pizza, although their pizza is delicious!
Located at the intersection of Sunset and Broadway, Braza Brava is a relatively new spot serving up delicious wood-fired pizza, Italian standards and a few not so standard dishes that truly stand out. Braza Brava was born out of passion and family tradition. From the handcrafted pizza ovens to the pies, this is one spot Alamo Heights is lucky to have.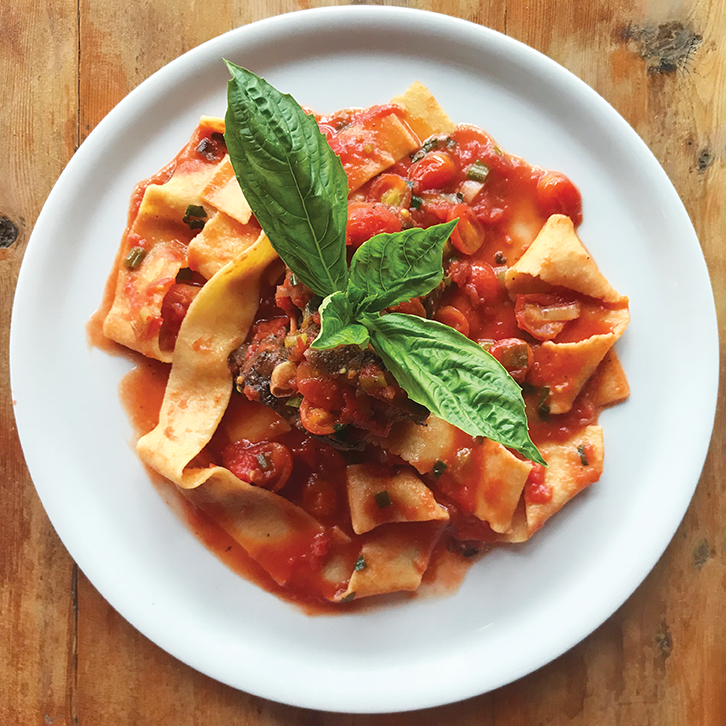 Braza Brava offers a warm, cozy environment, perfect for a quick drink at the bar, where you can stare into the wood-fired oven, or have a seat inside or on the patio. The staff is knowledgeable and friendly, happy to make recommendations. Start off your meal with a look at the wine list. This is a buy-the-bottle kind of place, so you will want to stay a little longer for the atmosphere, and their bottle prices are incredibly reasonable. I recommend you order a pizza for the table right when you sit down; it's the perfect appetizer and a great way to sample the flavors.
My go-to on the wood-fired pizzas is the Salsiccia Piccante (don't worry — you don't have to pronounce it) with tomato sauce, ricotta, spicy Italian sausage, caramelized onions, calabrese chile peppers, mozzarella and Parmigiano. This is a tour de force of flavor with the calabrese peppers taking it over the top. Ask the server to double slice and pop a cork on a bottle of wine. Then as a group plan your attack.
If you happen to be at Braza Brava on one of the 20 days a year it's cold, then you have to start your meal with the Tomato Bisque. This homemade soup is perfectly dense and warms you to your toes. The olive oil drizzle added at the last minute is a perfect comment to the tangy tomato bisque. If it isn't a cold day, you should still try this cup of soup.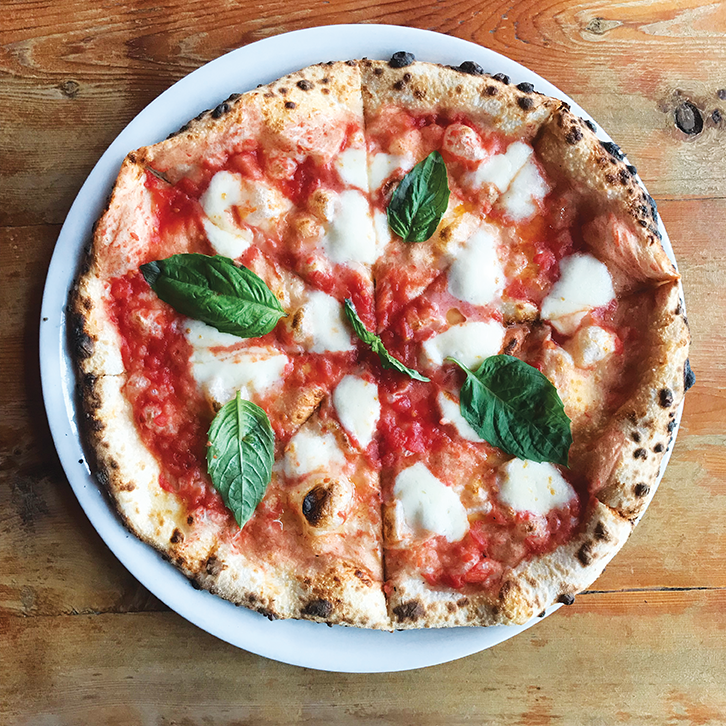 You can't start without the seared scallops starter. Full disclosure: I am a scallop snob and a pasta snob, and this dish rose to a level I could not have imagined. Fresh pan-seared scallops with squid ink fettuccine in creamy white wine sauce, tomato confit and pistachios. I ordered the scallops because my 7-year-old son has a crazy addiction to them, and once I tasted the dish, I kept him in a headlock while I finished it off … it's that good, worth the future counseling bills!
For entrees, you could certainly do more pizza, but you would be missing out on the handmade pasta and variety of sauces. Trust me, you don't want to do that. If we are sticking with the cold day theme, order the spaghetti and meatballs — homemade Italian meatballs in a San Marzano marinara topped with Parmigiano and parsley. The meatballs are outstanding, with a firm crust on the outside to stand up to the sauce but rich and tasty on the inside.
Braza Brava offers salads, panini sandwiches and plenty of other fantastic options, but you can't do much to improve on the classic spaghetti and meatballs. It's the perfect cold weather meal.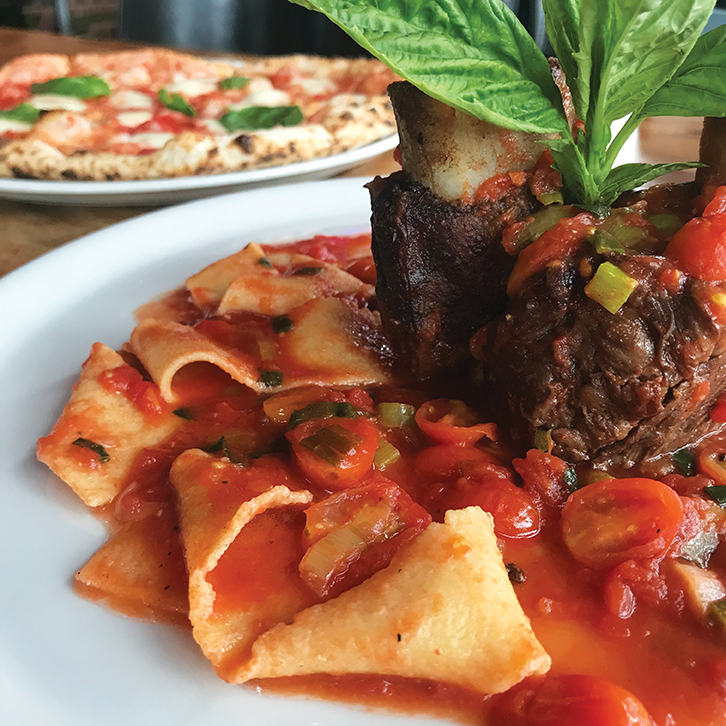 By Scott Austin
Photography by Raleigh Hart