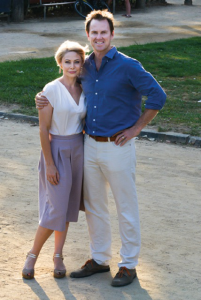 If pressed to select just one word to describe the enviable and accomplished lives of Waddy and Alexis Armstrong, the answer would be obvious – art. Quite simply, this equally motivated, gifted and complementing couple focus their substantial passions and abilities into the production, appreciation and utilization of visual expression. Whether personally or professionally, the Armstrongs laudably enjoy and profit from a lifestyle rich in the conception, creation, contemplation and counseling of artistic endeavor that's beautifully reflected through their joyful efforts, which today enhance countless commercial and private spaces, including their own, across the 78209 ZIP code and beyond. One just might say that Alexis and Waddy have excelled in the art of art!
Waddy (it's a nickname given him by his ranching grandfather that refers to a young cowboy — his real name is Walter) is an '09 native. Having happily grown up in Terrell Hills, he openly admits that as a youngster he had an overriding interest in "drawing things," which manifested from his earliest days. "I sketched on everything – scraps of paper, walls, furniture, anything that was at hand," he recalls. Young Waddy loved to capture and recreate images, and all agreed he was very good at it.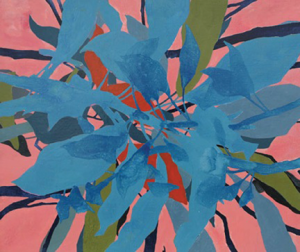 Encouraged throughout his youth by supportive parents, teachers, friends and others who recognized his innate talent, Waddy eventually enrolled in the prestigious Savannah College of Art and Design, where he began developing and then mastering the styling and techniques needed to enhance his already considerable capabilities as a painter and printmaker. After earning his bachelor's degree in fine arts in 1999, Waddy had his first show, held in San Antonio at the forward-thinking Parchman Stremmel Gallery. His work was extremely well received, and the success of that initial public introduction led to other exhibitions, locally and across the nation. As a working artist, Waddy was well on his way.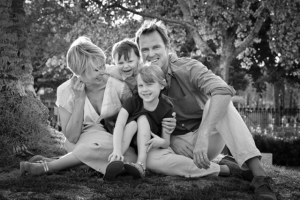 Today, working out of his Broadway loft studio, Waddy creates, among other wonderment, exquisite paintings and prints of nature (botanical structures and motifs) with oil paints and inks. The majority of his work is executed on commission, and examples are featured in galleries, private homes and corporate offices worldwide. He has received considerable critical recognition acknowledging his talents. Alexis is not an SA homie. Hailing from Charlotte, North Carolina, just like Waddy in Texas, she grew up enjoying a nurturing childhood that encouraged her budding talents. As she admits "I've always been a visual person, and the medium that initially attracted me was photography." She also earned her BFA in photography from the Savannah College of Art and Design, graduating in 2001. Alexis later went on to use her training and artistic eye to establish herself as a successful professional photographer working in the South Texas market whilea master's in art history at Texas Christian University – additional preparation for her current career as a private art dealer and adviser. In that new role, Alexis, also bolstered by her considerable intuitive strengths in recognizing trends as well as quality, has been able to assist numerous private and corporate patrons (including AT&T, Cox Smith and Hixon Properties) as well as noted designers and architects, in obtaining superior pieces and/or collections comprising modern and contemporary paintings, sculpture and other exceptional works that perfectly reflect her clients' wishes and objectives. Her all-encompassing knowledge of the art world coupled with her natural sense of style has proven to be an invaluable combination.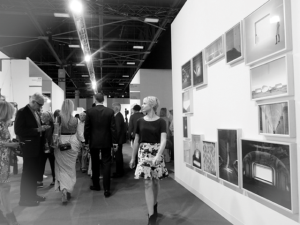 So how did these two diverse yet similar individuals connect?
After meeting and quickly falling for each other at college, both agree their teaming was inevitable. After graduation, they were married in Charlotte in 2001. They had a shared love for all aspects of art. Beginning with their childhood artistic ventures, followed by their more formal educational pursuits, their marriage and then, their brief move to New York City, where they both worked at the respected Pace Wildenstein Gallery (now the Pace Gallery). The Armstrongs continue to experience contentment by devoting substantial energies to visual creativity in all its wonderful forms. Professionally and personally, these two soulmates truly have excelled in the art of art.
By Ernie Altgelt
Photography by Cathy Loughran