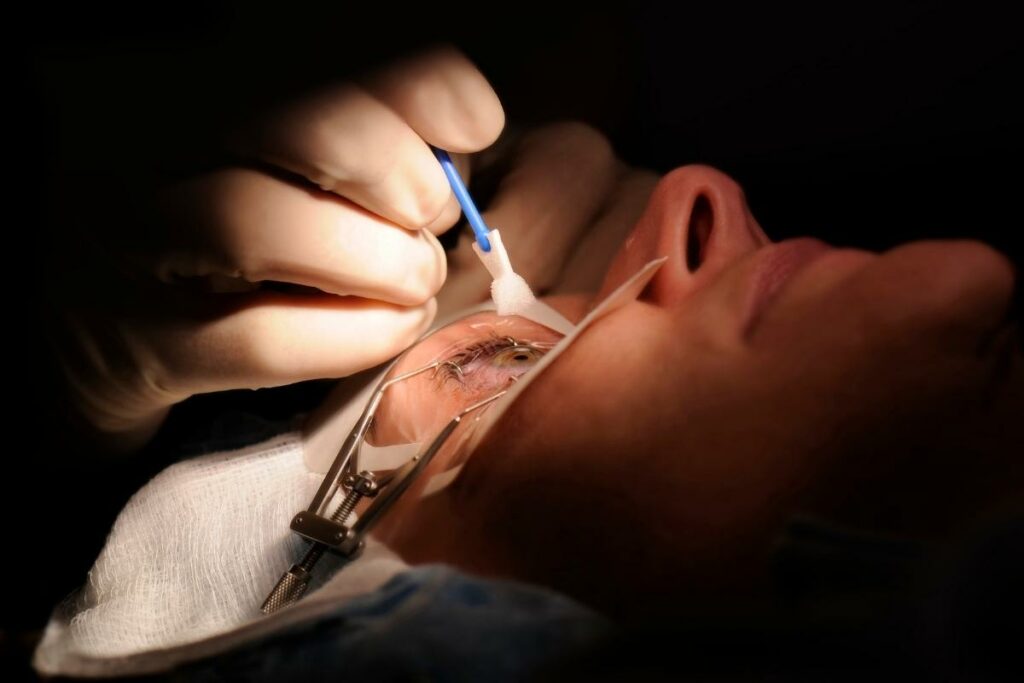 What is Refractive Surgery?
Refractive lens surgery, also known as laser or surgical vision correction (depending on the procedure), is a category of treatments that are specifically designed to improve your eyesight and reduce your dependence on glasses and contacts. For most patients, refractive surgery is not needed, but an increasing number of individuals are opting to achieve their best possible vision with one of these treatments. There are several different types of refractive surgeries, all of which are known to be effective with very high rates of success. Our team of board-certified optometrists at Focal Point Vision in San Antonio is pleased to provide these advanced services to improve your visual acuity.
AM I A CANDIDATE FOR REFRACTIVE SURGERY?
More and more people are taking advantage of the dramatic improvements in vision that refractive surgery offers. Able to improve the vision of a wide variety of patients, the ideal candidates for refractive surgery are people who:
Have myopia (nearsightedness) or hyperopia (farsightedness)
Are experiencing age-related vision loss (presbyopia)
Are in generally good health
Are over the age of 18
Have a stable vision prescription
Don't have dry eye
Have no eye injuries or infections in the past year
Is refractive surgery the same thing as LASIK?
Refractive surgery is the actual name of the class of surgery. LASIK, PRK, refractive lens exchange, and implantable contact lens (ICL) are types of refractive surgery to address astigmatism, nearsightedness, and farsightedness. LASIK and PRK use a laser to precisely reshape your cornea, whereas the latter two procedures use implants to correct your vision. A member of our team of experienced doctors can tell you more about refractive surgery and determine which procedure is right for you during your free consultation.
Is refractive surgery painful?
Having your cornea reshaped with a laser or implanting a lens into your eye may sound painful, but in reality, it isn't. At Focal Point Vision, the doctor conducting your surgery will put anesthetic numbing drops in your eyes to reduce any discomfort you may feel. Most patients only feel slight pressure during their procedure.