Google Hut Be Gone
How long does it take to remove one of those Google Huts that were popping up around San Antonio, including one installed in Haskin Park in late 2016? The answer is many months.
Haskin Park neighbors, led by John Whitsett, who lives across the street from the park, forced Google and the city to agree to remove the hut. That was in April 2017.
Whitsett said at the time the hut was dropped into the park that he and neighbors were angered as they watched the 1-acre Haskin Park functionally cut in half by the building. But the hut remained in place all summer. At last, Whitsett reported, Google was scheduled to move the hut in mid-September. Coincidentally, the hut will depart at the same time the park's new playground will be finished.
Whitsett told 78209 Magazine, "It's a great feeling getting rid of the Google Fiber Hut. It's unfortunate we had to go through all this to get it out of Haskin Park. I don't blame Google, I blame the city for failing to follow its own zoning and commercial development rules. I've been in commercial real estate for a long time so I understood the development code. The city violated that code when it approved installation of some 17 fiber-huts around the town."
Change May Be Coming to 7600 Broadway Condos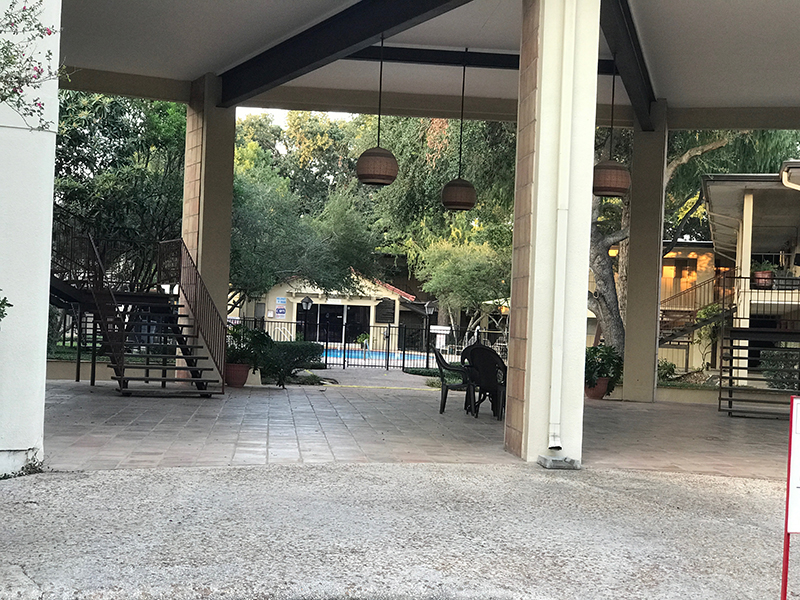 The condos at 7600 Broadway were built in 1963. The complex features dozens of one-to-three bedroom units, with square footage from 946 up to 1802 feet. Located on a triangle of land bordered by Broadway, Nacogdoches, and Nottingham, the complex is in one of 78209's most desirable locations with easy access to schools, shopping and downtown San Antonio.
But one resident told 78209 Magazine a developer is planning to totally revamp the property, turning it perhaps into very high-end apartment rental units. The resident, who asked to remain anonymous for fear of reprisal, said the developer is Embrey Partners. The resident said there is concern over rumors that Embrey plans to tear down the existing structures when they take control of the complex.
Embrey was founded in 1974 in San Antonio. Trey Embrey is president. The developer owns dozens of multi-family residential and commercial properties throughout San Antonio and surrounding communities.
New Art Gallery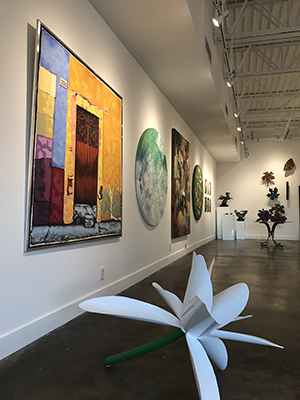 Felder Gallery has relocated from Port Aransas and is now open at the Uptown on Broadway shopping center. The gallery's main focus is mixing styles, juxtaposing traditional painting along with sculptures and more contemporary works. Work ranges from large-scale abstract paintings and Texas wildlife scenes to small, intimate landscapes. Owner Robby Felder is a San Antonio native and is committed to exploring ways of bringing its history new life through art. The transition from Port Aransas to the new space in Alamo Heights has been easy. "Most of the artists we've worked with for the past nine years did not live near Port Aransas so they are excited to be represented here in San Antonio. "The work we exhibit is no longer limited to coastal", says Felder. The gallery walls are full and are ever-changing to keep things fresh. You can visit frequently and expect to have a fairly new experience. The gallery is open Monday through Saturday, 11am – 5pm. More information and artwork can be found at www.feldergallery.com.
By Ron Aaron Eisenberg