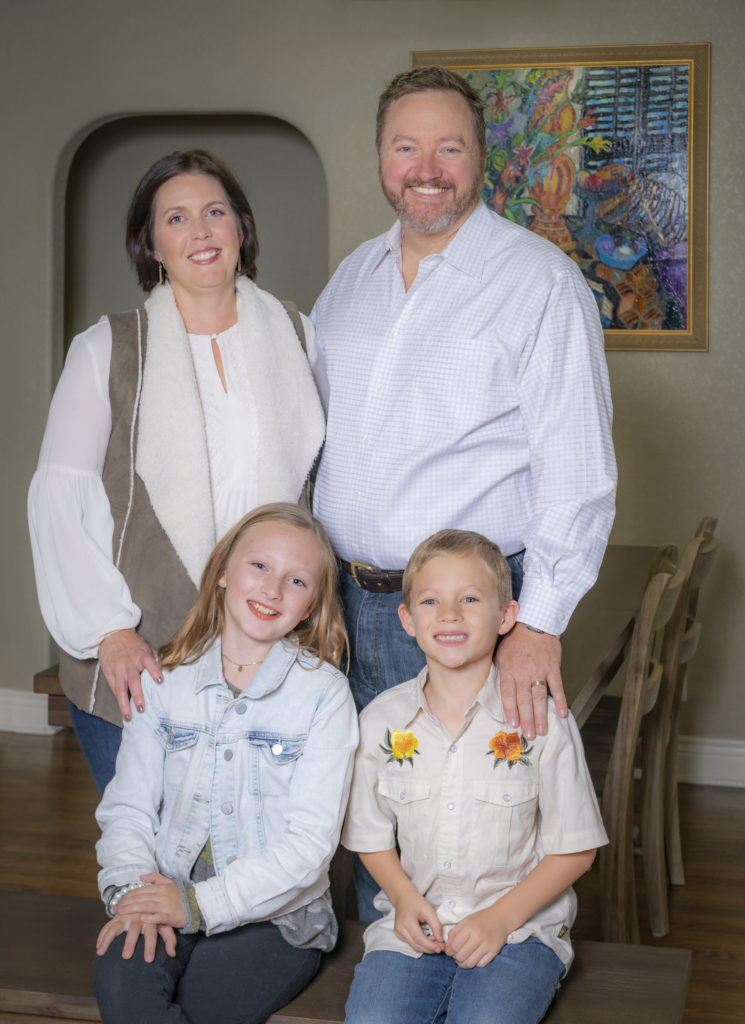 Ben Deaver had only been on a few dates with his now-wife, Gwynn when he mentioned he was going to buy a new car. He was headed to the North Park Lincoln dealership, and little did he know her father was the general manager.
"He came in there with workout pants and sneakers and mentioned to the salesman that he's taking a girl out on a date that night," Gwynn said. "When he mentioned my name, the salesman said, 'I'll be right back.' He came back with my Dad, who said, 'I hear you're taking my daughter out.' My Dad was in a three-piece suit. We joke now about how my Dad probably felt OK about us dating because he was able to see his credit score."
Ben and Gwynn married in 2010, and the following year bought a home, had their daughter, Riley, now 9, and wound up doing a full remodel.
"When we look back at that time, it was definitely stressful, but I think we really enjoyed getting to make something of our own. We learned each other's strengths and boundaries. We ended up getting pregnant with our son, Greyson, during the remodel, so that added to the craziness as well."
The Deavers still live in the home, which is across the way from Alamo Heights High School, something they love. On Friday nights, their family, along with neighbors, tailgate before the football games and walk over together.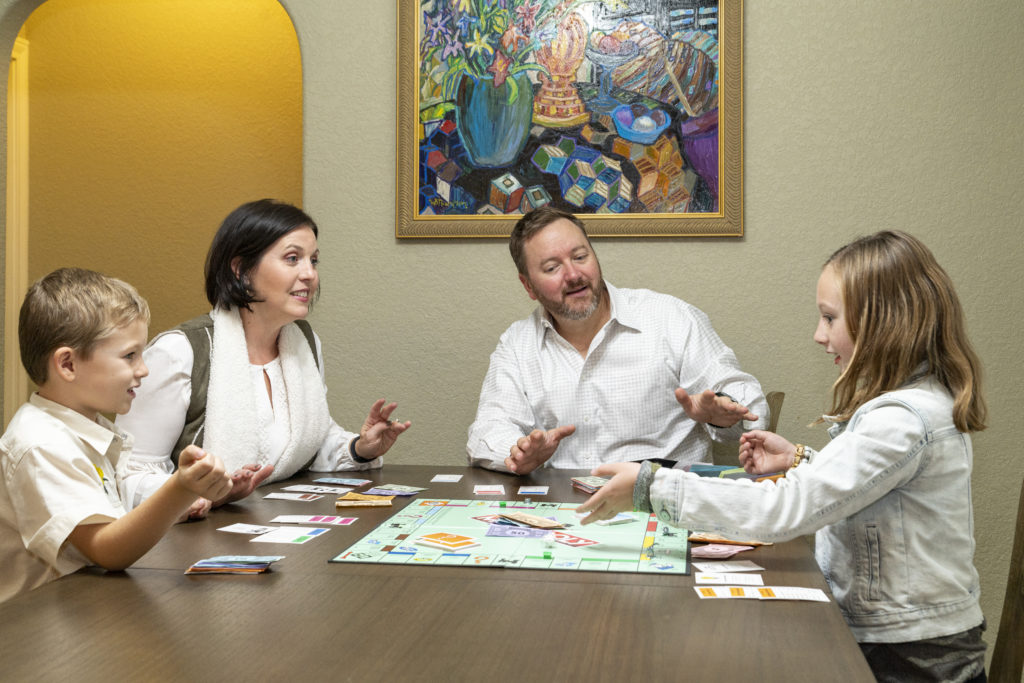 Spending time together on the weekends as a family has become a priority since the pandemic began in March. Gwynn said before the shutdown, her family was far too busy fulfilling obligations that, in the big picture of life, didn't matter.
"It's been really eye-opening in a positive way," she said. "There's no need to be so busy and scheduled all the time. There was no value in what we were doing, where now we put value in everything we're doing."
Ben is a Senior Manager of Corporate Business Intelligence at Rush Enterprises during the workweek, and Gwynn is the Vice President of Strategic Marketing at Broadway Bank. Gwynn also sits on the board at Alpha Home; a non-profit focused on addiction recovery and healing for women.
"It called to me because I love their focus on keeping families together," she said. "A lot of patients they see have families that depend on them, and their goal is to get healthy."
Both Riley and Greyson attend the Spanish immersion program at Cambridge Elementary and are involved in Cub Scouts and dance. Their hectic work weeks make the Deaver's weekend retreats to their beach house in Port Aransas and their ranch near Batesville that much sweeter.
The foursome also loves to cook together, play board games, and hang out with their rescue Labrador Retrievers, Eliza and Sam.
The shutdown has opened our eyes to just how valuable our time together as a family is," Gwynn said. "It's really helped us recognize what's truly important."
By Christie Cuthbert
Photography by Al Rendon