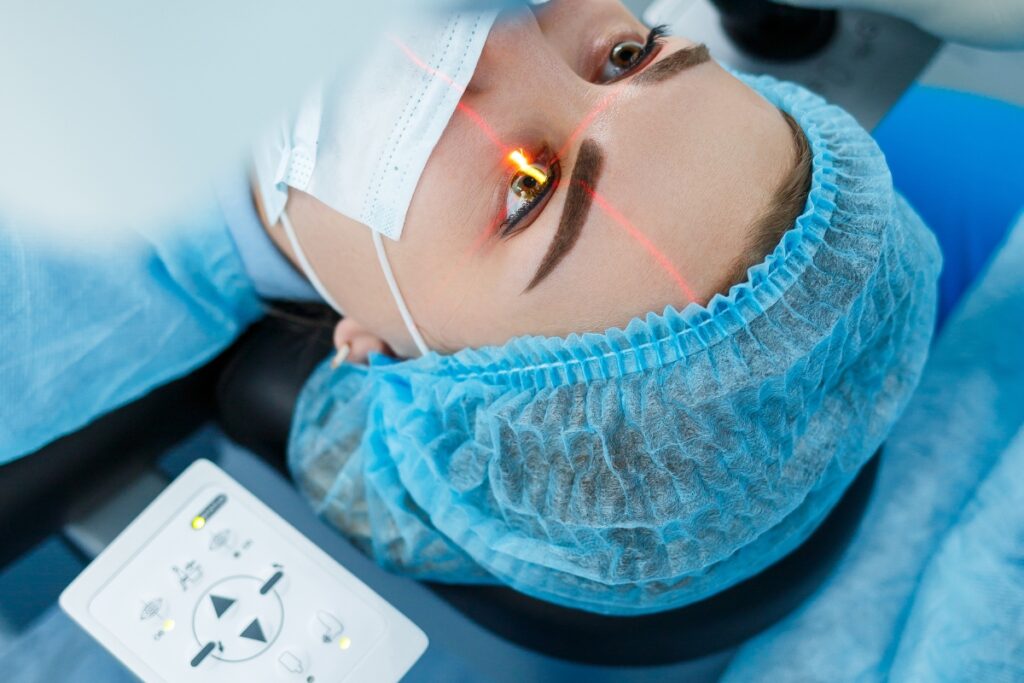 The Benefits of Outpatient Cataract Surgery
Most cataract surgery procedures in the United States today are performed in an outpatient setting. Outpatient cataract surgery at dedicated eye surgery centers is designed to maximize patient safety, comfort, and convenience. Having your cataract procedure in an outpatient surgery center is also the most affordable method of cataract surgery. 
Cataract surgery is now one of the most common and successful surgical procedures performed, and it only takes 10-15 minutes for the actual procedure to be performed. The good news about cataract surgery is that many patients experience vision that is actually better than what they had before they developed cataracts. 
In addition to saving you out-of-pocket expenses, outpatient cataract surgery reduces the costs of health care to Medicare and the insurance industry when compared to hospital-based cataract care. Be sure to ask your surgeon whether or not your cataract surgery is being performed in a private outpatient setting or in a hospital-based ASC.
3 Main Types Of Cataract Surgery 
STANDARD CATARACT SURGERY 
The best option for the individual who does not mind wearing bifocals after cataract surgery.
· Improves patients' distance vision.
· Does not correct Astigmatism.
· Does not restore near vision.
ASTIGMATISM MANAGEMENT CATARACT SURGERY 
The best option for the individual who desires sharp distance vision without glasses.
· Reduce or eliminate your dependence on prescription glasses for distance vision.
· Cataract surgery with the reduction of higher levels of pre-existing Astigmatism.
· Enhances vision at night and in low light conditions.
· Does not correct near vision.
LIFESTYLE LENS PREMIUM CATARACT SURGERY 
The best option for the individual who wants a broader, less-restricted range of vision with little or no dependence on prescription eyewear.
· Provides an expanded range of vision: near, intermediate, and distance vision.
· Corrects Astigmatism and targets freedom from bifocals after surgery.
· Includes LASIK enhancement procedure if necessary.
For more information, contact Focal Point Vision at (210) 982-3501.