Locked Into the Community since 1957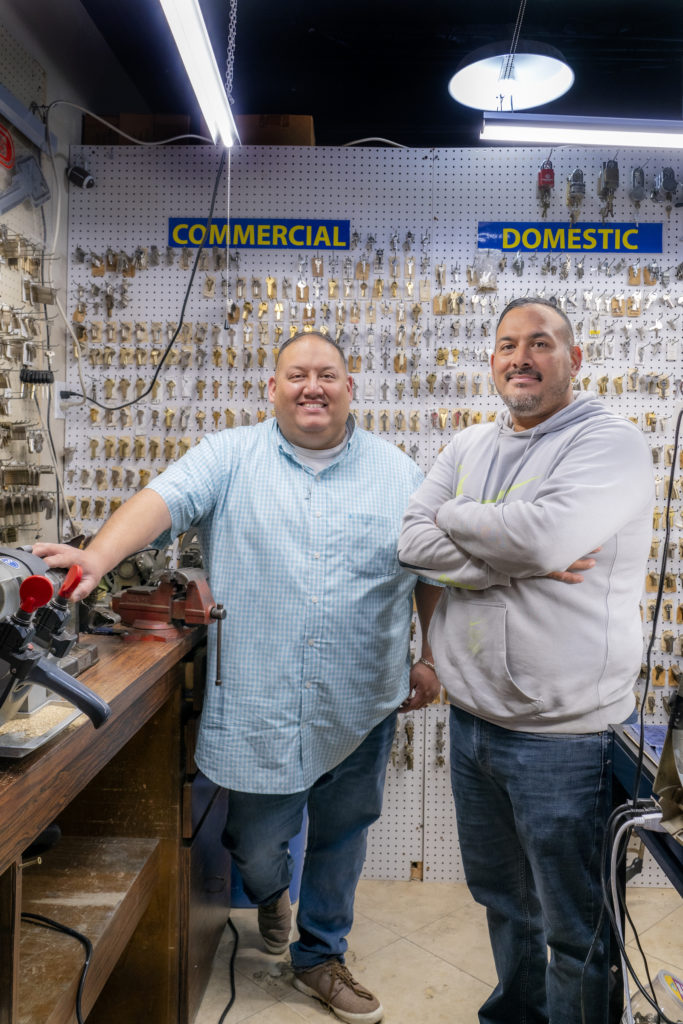 It's no secret that this pandemic has hit our locally-owned, small businesses very hard, and we will continue to see the effects on our communities for many years to come. It's hard enough to run a small business in the shadow of the "big box" retailers who continue to chip away at our local economies, but when you throw in a worldwide pandemic, businesses are scrambling to find new ways to attract new customers and retain their current clients just to stay afloat and compete. It is rare today to see a family business that is still around and has withstood the test of time. Still, there is one dynamic local shop that has not only survived but has thrived throughout decades of change and difficult circumstances.
Terrell Plaza Lock & Key Shop is a legacy business in the Alamo Heights/Terrell Hills community. It was established by Juan "Chico" Solis in 1957 and has seen the community, and the city of San Antonio, grow exponentially throughout the years. Chico had worked for J. Ross Boles downtown for many years, learning the ins and outs, literally, of locks, safes, and security systems as they evolved and technology improved. He then opened his own shop to serve the growing community north of downtown, and in the process, he passed his skills, customer service, and business acumen down to his son.
Andres, or Andy, as his customers lovingly knew him, carried on his father's tradition of bringing exemplary customer service to the area and made it a point to stay current on new locks and security technology that seemed to change every few years. Andy was a very beloved member of the Alamo Heights and Terrell Hills communities. He was the sort of man and business owner that would see people stopping by the shop just to say hello. He was very courteous and considered his customers to be his friends. He often went out of his way to help others when they needed it, and according to his family and those that knew him well, he was always "on-call," rarely turning anybody down when they needed him.
Andy valued his customers above all else and made every business decision with the community in mind and how he could offer more than expected every single time. It was imperative that he "never stop learning," and he sought to instill this personal philosophy and work ethic in his own two sons, who began their careers in the family locksmith business at an early age, just as their dad had done. Sadly, Andy passed away suddenly this past January from complications due to COVID-19, and his family and friends are devastated.
Andy Jr. and his brother, John, now run the shop, and as they try to process and mourn the loss of their father, they are comforted by the outpouring of love and support from the community. Andy states that "Customers are still coming in daily in tears as they learn about my father's death, and it just shows how much the community loved him." He speaks about his sincere gratitude and how fortunate his family has been throughout the years to serve such a tight-knit community.
"People show up as customers one day, but they wind up as friends," Andy continues. This just shows what an impact one small business can have on a community. Andy says that customers continue to stop by just to grab one of his father's business cards as a souvenir of their friend. The Phyllis Browning Company even sent out a company-wide email honoring Andy Sr. when they learned of his passing, as the shop handled a lot of locksmith work for their real estate clients.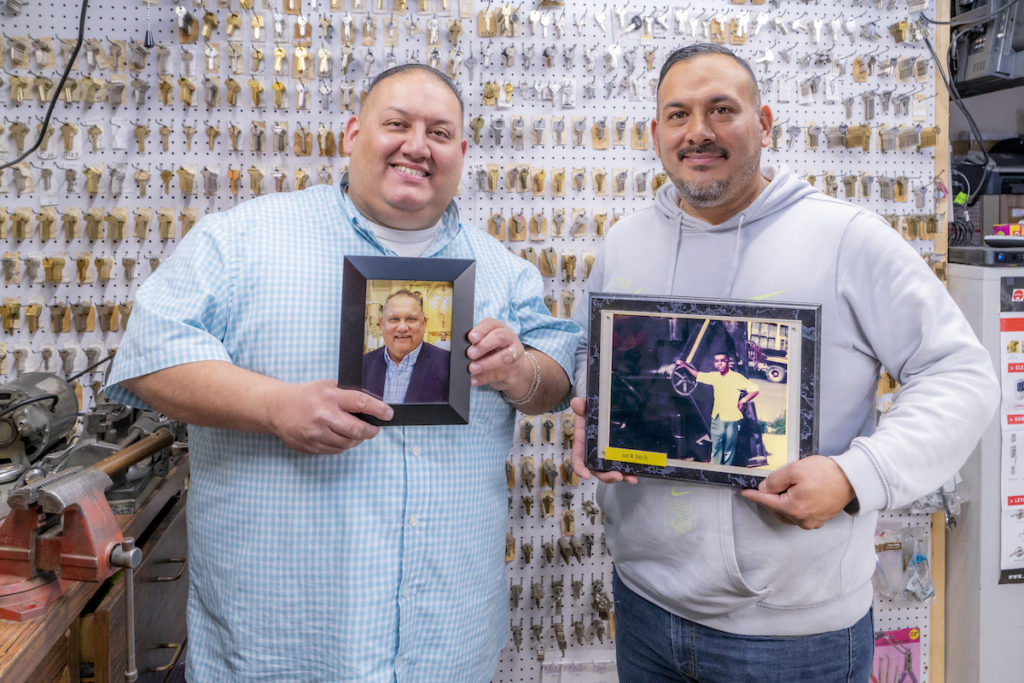 As for the plans for Terrell Plaza Lock & Key, Andy and John plan to honor their father's and their grandfather's legacies by continuing to support the community with outstanding service, staying current on technology, including smart locks integrated with household security systems, modern automotive locks, remote keys, and keyless technology. The shop offers complete locksmith services for residential and commercial properties. Like their dad and dad before him, the brothers still provide emergency services for current customers.
Andy and his brother know that the reason they are still in business after 60 years is the relationship that they have built with the community. With three children, each of their own, they hope to continue their legacy of offering the highest form of customer service for many years to come.
by Meredith Kay
Photography by Al Rendon