Mums and Mimosas
Good Samaritan Community Services hosted the 10th anniversary luncheon welcoming actress, author and advocate Kimberly Williams-Paisley, best known for her role as "Annie" in Father of the Bride, and author of the New York Times bestselling book, Where the Light Gets In, documenting her journey in learning to care for her mother, who is suffering from a rare form of dementia. The Annual luncheon also recognized and honored event founders: Jennifer Colglazier, Mary McNelis and Scotty Macdaniel. The luncheon was chaired by Sarah Owens and Katie Loftin.
Kimberly Williams-Paisley signed her book and spoke to the 600 plus guests including Marie Smith, Susan Naylor, Tracee Feik, Brooke Meabon, Whitney Ormond, Meredith Brewer, Kathryn Goertz, Kendal Mazurek, Nicole Johnson, Mallory Ahl, Lynn Thompson, Pat Stanley, Day Smith, Ann Marie Gorman, Laura Goudge, Sharon Seal, Delaina Harrison, Annalese Smolik, Elizabeth Raney, Michelle Reel, Raven Labatt, Vikki Price-Mangal, Jessica Berg, Angel Myers, Evelyn Williams, Heather de Rojas, Ashley Feik Campbell, Lisa Wolff and Betty Venson.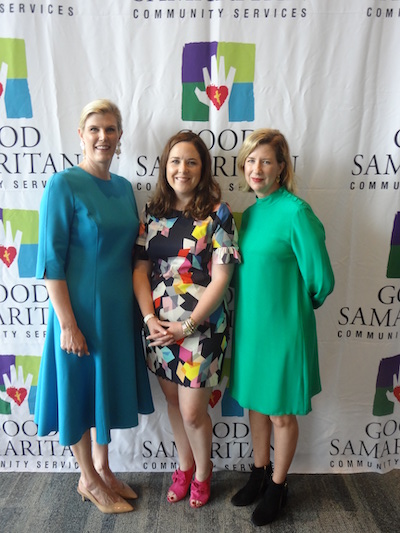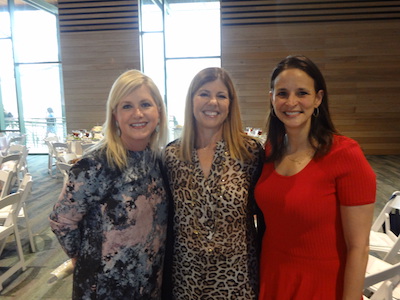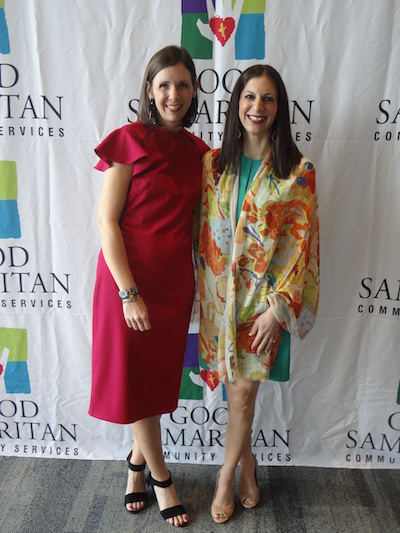 Installation of Officers
A joint installation of officers was held in early January for newly installed Adam Ratner, MD, 2019 Bexar County Medical Society (BCMS) president and Kelly King, 2019 Bexar County Medical Society Alliance (BCMSA) president. Dr. Ratner and his wife Varda Ratner greeted over 500 guests and welcomed them to the installation and dinner. BCMS CEO and executive director Steve Fitzer emceed the evening and oversaw the program which included recognition of several physicians. The BCMS Distinguished Service Award was presented to Marvin Forland, MD, who was accompanied by his wife Ellinor Forland, and the Golden Aesculapius
Lifetime Service Award Honorees included David P. Green, MD, accompanied by his wife Carmelita and daughter Karen Green Pirinelli; and Manuel Quiñones, MD, who's friends and colleagues poked a bit of fun by displaying their matching mustaches! Guests and physicians included: Pam Gray, August Trevino, Sidney and Kaye Wilkins, MD, Dr. Michael Dominguez, Dr. Richard Reyna, Dr. Al and Shirley Sanders, Dr. Delbert Chumley and wife Louise, Randy and Denise Surratt, Lori Boies, Max and Nichole Eckmann, Mary Nava, Melody Newsom, and Dr. Michael Battista.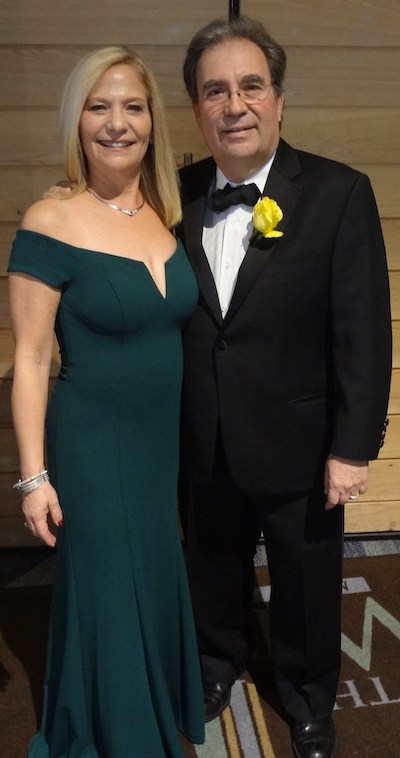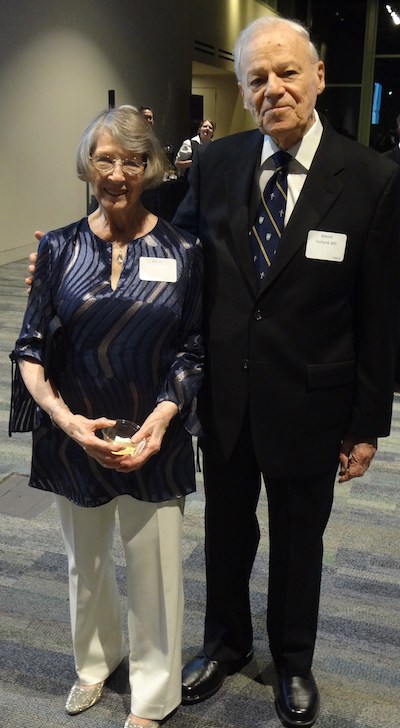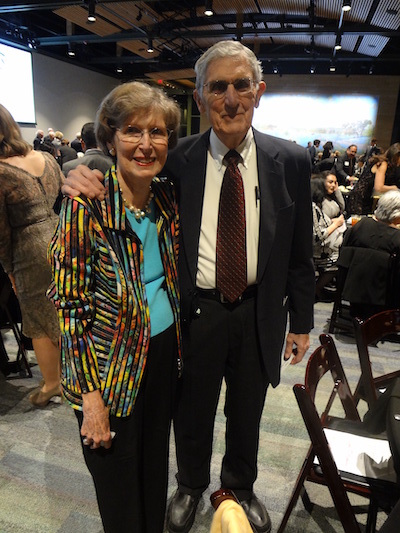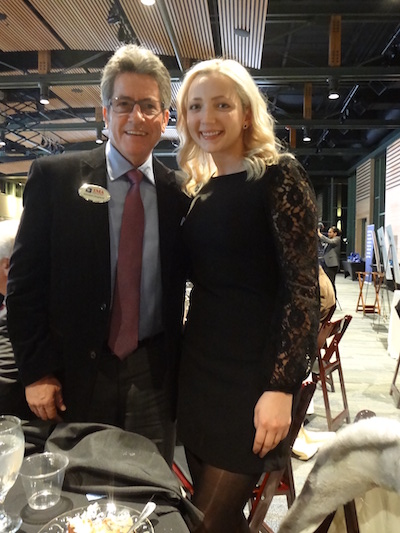 The San Antonio Rose Chapter of the National Charity League
In 2006, two National Charity League members from Houston, Texas, came to San Antonio to meet with a group of women interested in learning more about NCL. The San Antonio group was led by Lynn Cunningham and Leslie Kingman. Those in attendance included Marcia Archer, Nancy Billups, Laura Burney, Sally Clayton, Pam Cohen, Kelly Fellbaum, Ellen Hill, Christy Kerr, Lellan Lane, Dina McIlhenny, Carolina Morrell, Lisa Thaddeus, Lisa Thurmond, Mary Wigodsky and Paige Wilson.
After realizing significant interest, another meeting with more interested women was held at Christ Episcopal Church. The original group of 15 had now grown to 54!
In 2007, with NCL, Inc. President Theresa Stamey in attendance, the San Antonio Rose Chapter of NCL, Inc. was formed. In 2008, the Chapter became a Chartered Chapter of NCL, Inc.
Mothers (Patronesses) and daughters (Ticktockers) participate in a six-year core program of community service, leadership development, and cultural experiences. Members who continue their affiliation with the organization are called (Sustainers).
Each chapter promotes social awareness by considering the local community's needs and selecting appropriate non-profit organizations to serve. Each Chapter then supports its philanthropic service partners through different volunteer activities. Philanthropies supported by the San Antonio Rose Chapter include: The Alamo, Any Baby Can, Basura Bash, Brookdale Senior Center, Children's Bereavement Center, The DoSeum, Family Service Association, Fisher House, Food Bank, Haven for Hope, Humane Society, Kinetic Kids, Morningside Ministries, Operation Homefront, San Antonio Botanical Center, San Antonio Museum of Art, San Antonio Sports Foundation, San Antonio Zoo, Snack Pack for Kids, SNIPSA and Witte Museum.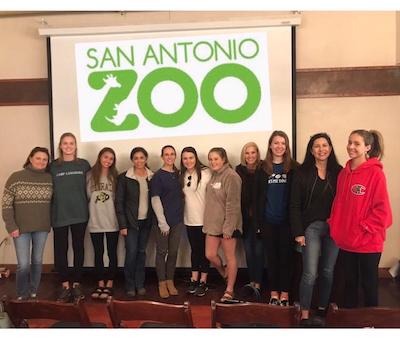 ---
Save The Date!
Society and Charitable Event Calendar
Thursday, March 21, 2019
The DoSeum's 4th Birthday Bash
THE DOSEUM
6:00 PM
Celebrate the Doseum's 4th birthday bash with a cocktail reception outside by Will's stream followed by dinner and a party inside the DoSeum. The attire for this event is cocktail casual and ready to play! Wear shoes that you can run fast and jump high in…..leave the high heels and ties at home.
www.thedoseum.org
Friday, March 22, 2019
Aid the Silent's 2nd Annual Gala
WITTE MUSEUM
VIP RECEPTION 6:30 PM | GALA 7:00 PM
Join them for their second annual gala to help make a difference in the lives of deaf/hard-of-hearing children and teens.
www.aidthesilent.com/gala
Saturday, March 23, 2019
The Happening Gala Diskoteka Nite 2019
ARTPACE
6:00 PM
Celebrate the advancement of the fine arts in San Antonio and around the world. Artpace welcomes all friends and supporters to join them for cocktails, dinner and a Disko Bomba party on the Artpace rooftop. Reserve your table early by contacting gala@artpace.org or by calling 210-678-4180.
www.artpace.org
Saturday, March 28, 2019
The Fur Ball
THE WITTE MUSEUM
6:30 PM
Enjoy this fun-not-formal evening of cocktails, auction items, furry friends and more at the beautiful Witte Mays Center. This event helps homeless animals by raising funds for the Animal Defense League of Texas. To purchase individual seats or a full table, contact Jessica Anderson at
janderson@adltexas.org
Saturday, March 30, 2019
The San Antonio Symphony League Belles and Ball
THE JW MARRIOTT SAN ANTONIO
HILL COUNTRY RESORT & SPA
The San Antonio Symphony League exists to provide volunteer services and financial support to the San Antonio Symphony and its musicians. Plan to attend the 49th annual symphony ball for an elegant Evening in the Gardens of Versailles. www.sasleague.org.
Sunday, April 14, 2019
Fiesta Champagne and Diamonds Brunch
THE WITTE MUSEUM
10:30 AM
Enjoy Sunday brunch with Champagne and buffet style food. This event will be filled with Fiesta royalty and an exciting Grito contest. With the purchase of your ticket, each ticket holder has a chance to win a 2.0-carat diamond! This is a 21 and up event.
www.lobellowomensassociation.com 210-495-0396
SATURDAY, APRIL 20, 2019
5th Annual Midnight in the Garden of Good and Evil Gala
THE VERANDA
7:00 PM
Spend the evening time traveling back to the roaring '20s at the Veranda of Castle Hills for the Midnight in the Garden of Good and Evil Gala. Enjoy the open bar of specialty drinks along with a 5-course Fiesta themed menu all while wearing your best masquerade costume. This is a 21 and up event.
www.ticketstripe.com/midnight2019
Monday, April 29, 2019
The Cutting Edge Fiesta Fashion Show
MCNAY ART MUSEUM
6:00 PM
The University of the Incarnate Word fashion design students have been working tirelessly year-round on their Fiesta inspired designs that will be shown at the annual Cutting Edge Fiesta Fashion Show.
www.cuttingedge-sa.com or call 210-832-3219
By Leslie Foley