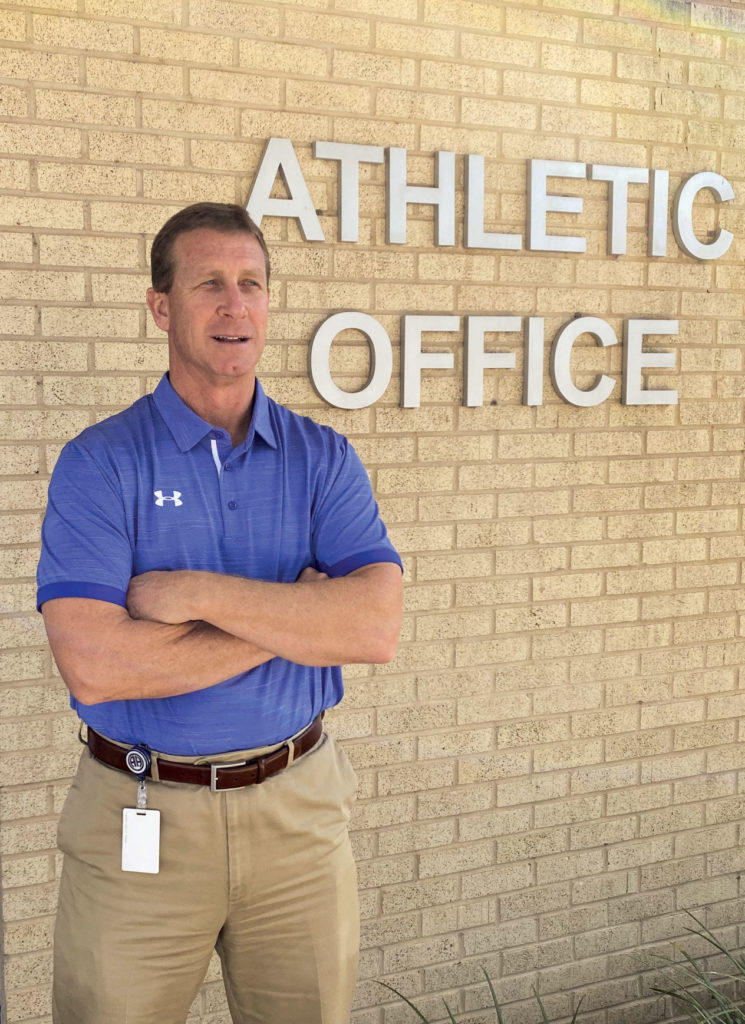 For Ron Rittimann, the worst thing that ever happened to him turned out to be a blessing in disguise.
Rittimann was the quarterback for the Southwest Texas State Bobcats (now Texas State University), in the late 1980s. In October 1988, he was leading his team against Northwestern State University of Louisiana. On the third play of the game, he was tackled, fell, and broke his shoulder.
"I heard it pop. I got up, walked to the sideline, and one of our trainers told me a bone was sticking out of my shoulder. I was through for the day." And as it turned out, his football playing days were over.
He tried to come back and play, once the shoulder healed, but he could no longer compete at the level he needed to. His coach, John O'Hara, invited him to stay with the team. "He told me he thought I could be a pretty good coach. He kept me on scholarship and added a fifth year, while I coached." Rittimann later became a graduate assistant coach for former Bobcat football coach Dennis Franchione.
"The end of my playing career was not what I wanted it to be. But clearly, God had a different plan for me."
Rittimann had found his career.
In 1991, legendary Texas football coach, Jim Streety, invited Rittimann to join his staff at Madison High School. "I told him I would try it for a year. That year I coached football, basketball, and baseball."
The one-year commitment turned into lots of years. "I spent 17-years at Madison with Streety. He taught me so much. He is my mentor."
Rittimann told me, "I had an Alamo Heights connection at Madison. I coached Jeff Foster in basketball. He went on to an outstanding career in the NBA. As you may know, Foster is the son of former Alamo Heights High School principal Linda Foster."
In 2008, Rittimann became the first head football coach at the newly built Johnson High School. He thought he would be at Johnson for the rest of his career. But the opportunity to move to Alamo Heights was too attractive to ignore.
Rittimann is real San Antonio. He was born on January 16, 1967, at Santa Rosa Hospital. He is quick to add, "That was one day after the first Super Bowl." His family lived in New Braunfels and he went to Canyon High School where he played football, basketball, and baseball.
He calls the opportunity to join the Alamo Heights Independent School District team, "A dream career experience. I have worked and lived in the greater San Antonio community for 30 years and know that Alamo Heights is a great community with high expectations and a ton of support for their kids and programs.
They want their students to be successful and the goals they have set for their programs fit right in line with my philosophy of coaching and leadership.
AHISD Superintendent Dr. Dana Bashara welcomed Rittimann to the district, "I know that Coach Rittimann's many leadership talents are going to shape the future of our athletic program for years to come, and he will be invaluable in promoting our AHISD culture of excellence."
Bashara told 78209 Magazine, "I'm really excited about what is in store for all our AHISD athletes because of Coach Rittimann's leadership and passion!"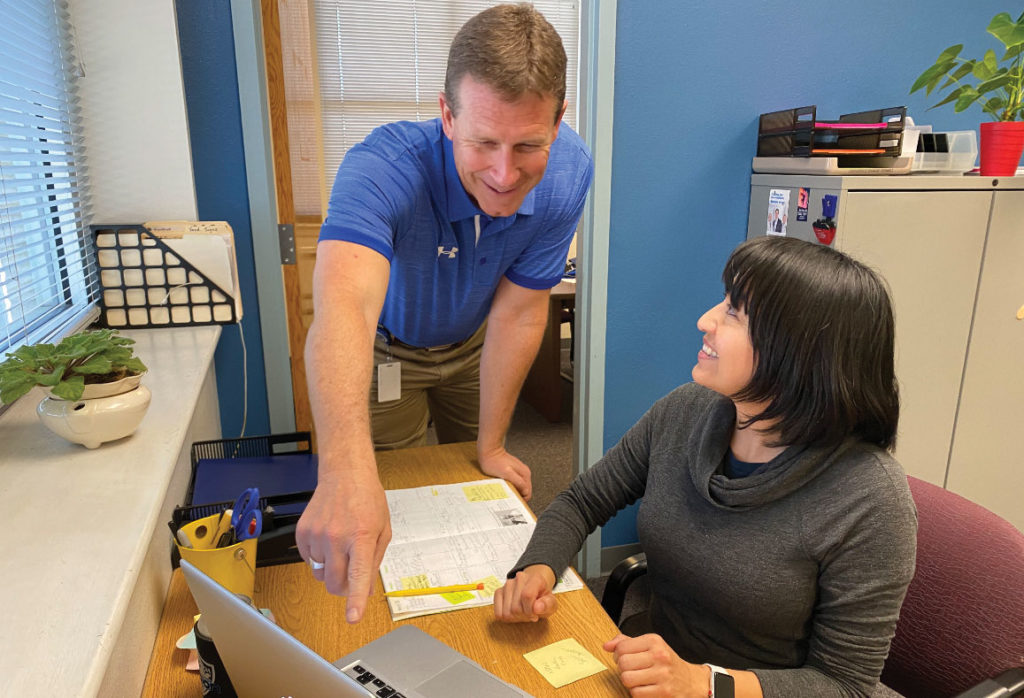 Understanding and embracing leadership is important to Rittimann. "I teach life. I am always teaching, whether it's younger coaches or kids. We teach what it is like to be part of a team. We teach that you have to pay a price to have success later. If I work real hard in February, March, April, May, and through the summer, then we have a chance to be successful in the fall. It takes special young people to understand that in today's society. The expectation is instant gratification."
Just like a scene in a Hallmark Channel movie, in July 1994, star quarterback Ron Rittimann married Patti, the head cheerleader at Southwest Texas State University. They have two children. His face literally lights up as he talks about Patti and their family.
What do the Rittimann's do for fun? He laughs, "Our family is very competitive. Christmas afternoon, for example, we all play tennis. No matter the activity, he wants to win. "If you and I were playing checkers," he told me, "I'd want to win. And if you beat me, I'd want to go two out of three." His philosophy is simple. Winning beats coming in second.
He and his wife love to play golf. They also go dancing as often as they can.
"We love food. So, anything with food and dancing is perfect for us. But, I only dance if I can put my arms around my wife. If you ever hear somebody say, 'I saw Coach Rittimann line dancing,' you'll know that's not true. That will never happen."
If he wasn't coaching, what would he do? The answer surprised me. "I'm a math guy, to be honest with you. I don't know why. But the two things God gave me growing up was the ability to do math and to throw a ball, and it got me to where I am today.
"Maybe I'd be an accountant if I wasn't a coach, although I don't think I could sit still long enough to do that job." He does share his love for math with his kids and his players.
Rittimann works out every day, beginning at 5 am. He lifts, does cardio and aerobic exercises, yoga, and more. The results are apparent when you look at him.
His plans call for adding a yoga class for his players. "I won't be teaching yoga, but I will join them for the class." No doubt, that's something the entire student body would love to see.
By Ron Aaron Eisenberg